Common good careers are values-driven opportunities in all three sectors: public, private, and nonprofit. Common good careers usually address issues of public concern and are motivated more by mission than by profit.
Those working in the nonprofit sector often perform functions beyond their job descriptions, while the public and private sectors are generally more structured.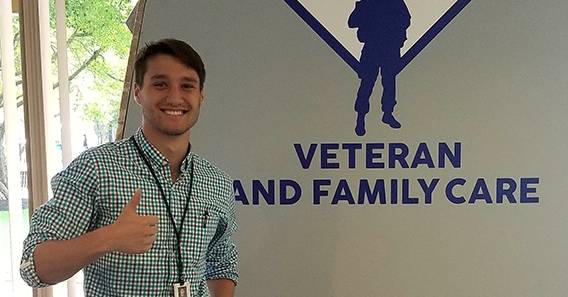 Explore Careers
Counselor/Case Worker: Works one-on-one with clients providing referrals and case management.
Educator/Trainer: Facilitates delivery of curriculum to a clientele.
Job Developer: Develops jobs for an at-risk population.
Lobbyist: Conducts policy analysis and advocacy on either a local, state, or national level.
Organizer: Conducts education and action campaigns around certain issues; there are both union organizers and community organizers.
Program or Project Assistant/Coordinator/Manager/Director: Varying levels of work relating directly to a program of the organization.
Volunteer Coordinator: Recruits volunteers for an organization.
Administrative Assistant: Provides clerical assistance to staff and often performs a range of tasks.
Development Assistant/Associate/Manager/Director: Raises money for the organization, potentially through methods including grant writing, special events, and individual donors.
Executive Director: Oversees operation of an entire organization and often is the staff person spending the most time on fundraising.
Grant Writer: Writes grant proposals to private foundations and/or government agencies.
Office Manager: Oversees general operation of an office; could include some accounting, acting as liaison with vendors, and maintaining equipment.
Public Relations Assistant/Coordinator/Manager/Director: Manages publicity and public relations for an organization, often acting as liaison with the media.
Many professionals in the private sector also have counterparts in nonprofits. Some examples include accountants, attorneys, information systems managers, writers and editors, and planners.
Idealist.org Overview of Different Organizations Working for Social Change
The Idealist.org Guide to Nonprofit Careers for First-time Job Seekers is a great place to begin exploring careers in the nonprofit sector
Vault's Nonprofit Sector page (you will need to create an account using your Colgate e-mail address to view this content) includes an extensive industry overview and, at the bottom of the page, links to guides on specific professions in the field.
Prepare for Jobs and Internships
Information, tips, and strategies to help prepare you as an undergraduate.
Experience with nonprofit organizations
Not necessarily just employment experience, but volunteer and internship experience too.
Demonstrated commitment to a particular cause or organization
Many one-time projects may be less impressive than quality work over an extended period of time.
Experience with the specific issue(s) on which the organization focuses.
Increased responsibility over time.
Relevant skills and experience
Tailor your résumé to the particular organization and job; use your cover letter to highlight your most relevant and transferable skills and experience.
Certain skills are generally valued by all organizations: speaking multiple languages, fundraising and grant-writing experience, publicity, and event planning experience.
Leadership experience
Leadership does not have to mean starting a new organization. Demonstrate that you have an ability to get the job done and make things happen, especially if it's behind the scenes.
Demonstrate that you have taken initiative to go above and beyond what was expected of you and make sure you highlight the outcome of your accomplishments.
Experience working with diverse people/communities/constituencies
Language, communication, and facilitation skills, along with relevant experience in diverse arenas can be a critical addition to a nonprofit résumé.
Previous international experience is a virtual necessity for careers in the international sector.
Demonstrating cross-cultural competencies that show your ability to adapt well to a new environment, work in a diverse cultural setting, and sensitivity to other cultures and values.
Always use action verbs when communicating your skills. While composing your competencies/skills, think about the kinds of universal or transferable skills that apply in any sector:
Multitasking: the ability to do several tasks at once, switch gears quickly, and manage several long-term projects simultaneously
Showing initiative: starting a new program, solving a long-standing problem, asking for new responsibilities
Influence: getting people to work with you despite not having direct supervision or control over them
Managing diversity: bringing diverse groups together and being purposeful about inclusivity
Working under constraints: limited time, limited finances, and limited staff to accomplish tasks
Flexibility: changing direction mid-course in a project based on user feedback
"Pleasing the masses": making sure that everyone is happy, not just the people on your team (known as stakeholder management)
Fundraising: ability to call upon individuals and organizations to support your cause/issue; being persuasive and building trust to connect peoples' interests
Social Media: ability to connect people, issues, and organizations through web-based technology to create an interactive dialogue and the exchange of user-generated content
These depend upon your area of interest. If you wish to rise to the management level, an MBA or Master's in Nonprofit Management or Public Administration may be necessary.
Finding Money for Social Change Grant Writing Class - The COVE, Career Services, The Writing Center and the Upstate Institute sponsor an 11-week, non-credit grant writing class each spring. Applications are typically due in early January.
The COVE - Our goal is to help America meet its two most pressing challenges: to create healthy communities that meet the multiple needs of all people, and to create an activated citizenry of community builders who are committed to democracy.
The Upstate Institute - Creates linkages between Colgate University and the regional community to engage students, faculty, staff and residents in research and a reciprocal transfer of knowledge that will enhance the economic, social and cultural capacity of the area and sustain the environment. These projects provide a model of community collaboration and civic engagement for our students and within higher education.
The Upstate Field School - The Field School matches students with regional community, government or nonprofit organizations to develop and implement projects that bolster organizational capacity.
Doing Well by Doing Good Luncheon Series - This luncheon series is held at least four times every semester to expose students to a variety of Common Good career opportunities. Luncheons feature students, alumni, or community members who share their own career paths with students in an informal setting. These events are hosted by Career Services and the COVE and are typically held on Fridays at 12:20 in the COVE lounge. See Career Services and COVE e-mails for more information.
Alumni Advice
Advice from alumni who work in this industry.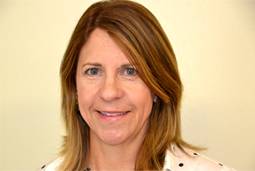 Wendy Bleier-Mervis '88
Current Title and Organization: Executive Director, Camp Good Days and Special Times, Inc.
Major at Colgate: Political Science
Advanced Degrees: MS in Education; Certificate of Advance Study, Education Administration, SUNY Brockport
What do you currently do?
Manage staff in all offices, (Rochester, Syracuse, Buffalo, Ithaca, Branchport, NY). Oversee all fundraisers, special events, support programs. Oversee all summer camping programs, staff training etc. Maintain and coordinate annual audit with CFO and Auditors. Community and public relations representative for Camp Good Days. Assist with recruiting and training volunteers, summer staff etc.
What was your first position out of Colgate and what did you do in that role?
Account Representative for Beechum Products. Responsible for visiting store accounts and increasing product in stores for consumer purchase.
How can students prepare themselves while at Colgate to work in your field?
Community service, volunteer with as many different nonprofit organizations as possible. Being exposed to as many different charities and people enhances your skills to work with many different people and helps you to find out what your personal passion and mission is in life.
What extracurricular activities, associated with your profession or not, were you involved with while at Colgate?
Member of the Women's Basketball Team for 4 years. Participated in intramural sports and a sorority member.
Colgate Handshake Opportunities
Check Colgate Handshake, Colgate's internship and job database, for opportunities that may interest you in this field.
Connect to Careers
Latest stories about internships, workshops, professional networks, and more.
Common Good Advisor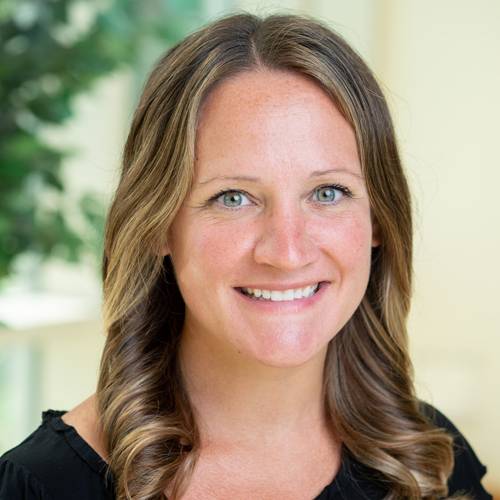 Kat joined the Colgate University Center for Career Services adviser team in January of 2016 and focuses on the areas of Pre-Law, Education, Common Good, and Government.
Before coming to Colgate, Kat was a Graduate Programs Manager at Kaplan Test Prep, working with students at colleges and universities throughout Central and Western New York. Previously, she has held a variety of positions related to the government, healthcare, and technology sectors. Kat received her BA in Public Affairs from Syracuse University and enjoys spending time with her husband, Chris, their two daughters, and two Great Danes.
Questions? Call 315-228-7380 for an advising appointment.