Examine and better understand the lives, representations, and intellectual contributions of lesbian, gay, bisexual, transgender, and queer communities, across cultures and throughout time.
Among the first in the nation, Colgate's LGBTQ Studies Program is one of just a few similar programs offered throughout the country.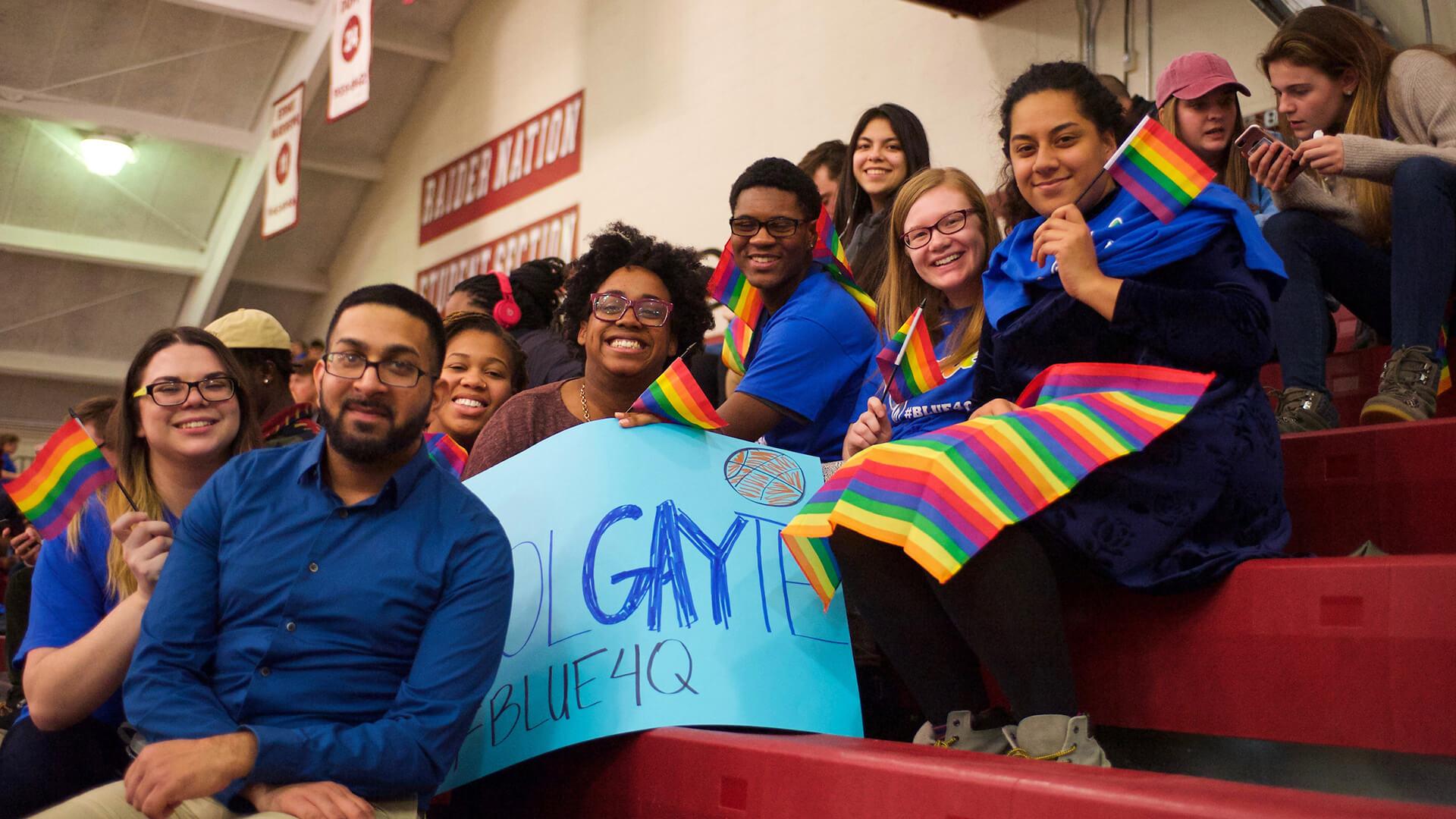 Intertwining overt and covert discourses on sexuality permeate all facets of society, offering a critical lens for analysis of the formation and evolution of communities, cultures, institutions, movements, hierarchies, and identity.
Students in our LGBTQ Studies Program gain critical understandings of normative categorization, question unspoken assumptions, examine social stratification and distributions of power, and explore the diversity of forms that sexuality has taken historically and in contemporary contexts.
The program offers a minor in LGBTQ Studies.
Department Contacts
Director: Danny Barreto
Academic Department Coordinator: Cathy Sheridan-Lee
Office: East Hall 108B
Phone: 315-228-6868
I learned how to understand where people are coming from and how to reach them in different mediums. I didn't know how much going to Colgate, and getting a liberal arts education, would fill me up and leave me feeling so whole.

Michael Francis James, '17
LGBTQ Community
Explore Colgate's vibrant LGBTQ community and get updates about cultural and advocacy activities happening on campus.