Are you interested in the environment and natural resources? Consider exploring sustainability careers!
From government agencies to non-profits, career options are diverse and can include: renewable energy specialist, health and safety coordinator, environmental protection agent, wildlife expert, or conservation officer. According to the Bureau of Labor Statistics, "although their specific career paths might differ, sustainability professionals promote environmental protection, social responsibility, and profitability."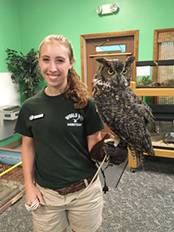 Explore Careers
Vault.com has guides for a variety of careers in the Environment/Sustainability field: 1) Log in or create an account (you will need to create an account using your Colgate email address to view this content) 2) Search for one of the following careers:
Alternative Energy
Bioenergy/Biofuels workers
Energy Conservation Technicians
Environmental Engineers
Environmental Lobbyists
Environmental Planners
Environmental Scientists
Environmental Technicians
Fuel Cell Technology Workers
Geotechnical Engineers
Geothermal Energy Industry Workers
Green Builders
Green Transportation Careers
Hydropower and Marine Energy Industry Workers
Renewable Energy Careers
Renewable Energy Engineers
Solar Energy Industry Workers
Solar Engineers
Wind Energy Industry Workers
Prepare for Jobs and Internships
Information, tips, and strategies to help prepare you as an undergraduate.
Problem-solving
Interpersonal
Technical
Mathematical
Scientific
Be familiar with these terms and use them in application materials and networking conversations:
Micro Grid
Integrated Company
Climate Change
Green Energy
Organization of Petroleum Exporting Countries (OPEC)
Renewable Energy
Non-renewable Natural Resource
Recycling
Scarcity
Original equipment manufacturers (OEMs)
Campus Ecology Group - An umbrella group that brings together all green groups and organizations.
Green Summit - Colgate's longest running annual event that takes place each October. The Summit is a collaborative think tank that brings the Colgate community together to exchange ideas and plans of action for making our campus more sustainable.
Our Green Journey - Colgate's own sustainability blog! Check here often for the latest news and upcoming events related to campus sustainability.
Outdoor Education Program - Learning cannot be limited to the classroom. This program is consistently ranked as one of the nation's best as it helps students, faculty, and staff explore their sense of place and adventure.
Students for Environmental Action - Participants in this organization educate and energize students about recycling, waste reduction, energy consumption reduction, and greater community issues.
Sustainability Council - As an educational institution, Colgate recognizes its responsibility to be socially, economically, and environmentally responsible while protecting the surrounding environment and promoting a sense of environmental stewardship among its faculty, staff, and students.
Upstate Institute - The mission of the Institute is to create linkages between Colgate University and the regional community to engage students, faculty, staff, and residents in research and a reciprocal transfer of knowledge that will enhance the economic, social, and cultural capacity of the area and sustain the environment.
Environmental Studies Program - The environmental studies program is designed to enhance your awareness of the complexity of regional and global environmental issues and to underscore the consequences and impacts of the human experience on the environment. The program administers five majors: Environmental biology, Environmental economics, Environmental geography, Environmental geology, and Environmental studies.
Additionally, there may be courses offered through Colgate's natural, life, and physical science departments.
Agriculture
Conservation
Green Building & Architecture
Higher Education & Sustainability
National & Global & Sustainability
Outdoor / Environmental Education
Alumni Advice
Advice from alumni who work in this industry.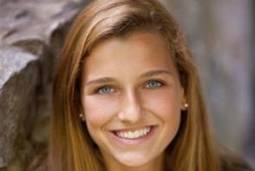 Kathryn Bacher '14
Current Title and Organization: Special Assistant at U.S. Department of State
Major at Colgate: Environmental Economics
What do you currently do?
In my position, I am responsible for conducting policy research on the issues under our committee's jurisdiction, prepping for hearings and press conferences, answering constituent calls, and aiding the committee staff with miscellaneous tasks.
What was your first position out of Colgate and what did you do in that role?
I had a paid 6-month internship at a DC environmental think tank called the World Resources Institute. In this role, I researched and wrote a publication with colleagues outlining a guide for policymakers in developing countries on how to adopt mandatory greenhouse gas reporting programs.
How can students prepare themselves while at Colgate to work in your field?
The Environmental Studies Program and the Office of Sustainability Internship Program are great resources for students interested in climate change and environmental policy. Given Colgate's goal to become carbon neutral by 2019, students should try to get as involved as they can for that historic achievement.
What extracurricular activities, associated with your profession or not, were you involved with while at Colgate?
Given that I've been interested in environmental policy since I got to Colgate, most of my extracurricular activities aligned with this interest — I was an intern in the Office of Sustainability, served on SGA as the Environmental Policy Coordinator, and was the Sustainability Chair of Kappa Kappa Gamma.
Jackie Gerson '11, PhD student in ecology, Duke University; Sammi Leroy '14, project consultant, Energy and Resource Solutions; Andrew Pettit '11, CEO, AMP Green Solutions
Find Opportunities
Colgate Office of Sustainability Internships - The Office of Sustainability offers several internship positions each year. In the past, they have included internships for Green Raiders, composting, Green Bikes, the Community Garden, food and dining, and communication. Check availability or apply for these positions on the portal.
Smithsonian Environmental Research Center - Lists openings for jobs, internships, and volunteer positions.
Washington D.C. Internships in Environmental Policy and Agriculture - All located in the DC area, focusing mostly on policy and research.
Energy.gov - Provides information on experiential and educational opportunities from internships to graduate fellowships.
Colgate Handshake Opportunities
Check Colgate Handshake, Colgate's internship and job database, for opportunities that may interest you in this field.
Connect to Careers
Latest stories about internships, workshops, professional networks, and more.
Sustainability Advisor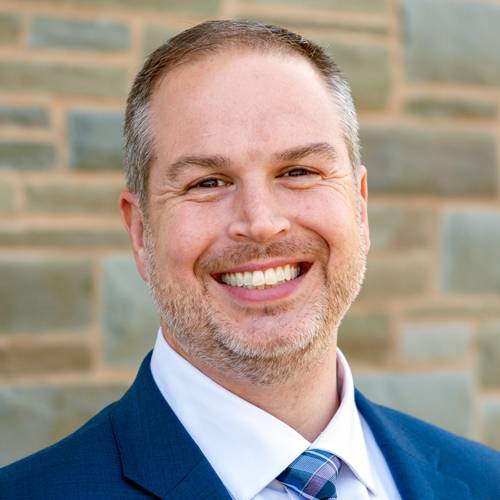 Assistant Director of Career Development
James joined Colgate Career Services in September 2014 as a Career Advisor with a focus on the STEM disciplines. Prior to his arrival at Colgate James was employed at Rensselaer Polytechnic Institute where he served as an Associate Director and Lecturer in the Archer Center for Student Leadership Development.
James earned an Ed.M. degree in Higher Education Leadership and Policy Studies with a concentration in Student Affairs Administration from the University at Buffalo and a BA in History from the State University of New York, College at Geneseo. James brings to Colgate more than ten years of experience working with college students in a variety of capacities including, leadership education, curriculum design and assessment, community development, and one-on-one coaching. He enjoys helping students bridge their interests and passions with their professional goals to find a sense of fulfillment and success.
Originally from the Finger Lakes region of New York State, James resides in Syracuse and is excited to enjoy the diverse array of outdoor recreational activities that Central New York has to offer.
Questions? Call 315-228-7380 for an advising appointment.