Are you creative by nature, and do you enjoy employing your creativity on media and technology platforms? Are you looking for diverse opportunities to utilize your creativity in an innovative, technology-driven world? If so, then a career in digital media may be for you.
Digital media is the creation, publication, and digital distribution of online content, including video, film, photos, audio, art, and written text, across various media sectors such as publishing, film, broadcast media and communications, and information technology.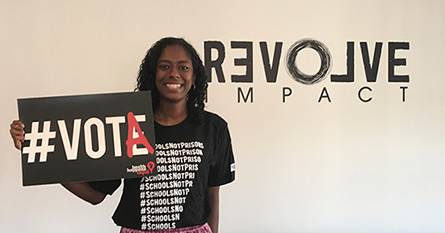 Digital Media Design
Digital media design, also known as Multimedia Design, is the creation of media applications for web, interactive media, mobile devices, animation, 3D modeling, and digital film and television production.
Skilled designers are trained to work in a variety of settings as graphic designers, interactive designers, desktop publishers, and visual designers.
A helpful resource to learn about careers in design: The American Institute of Graphic Arts: Career Guide
Digital Filmmaking and Video Production
Digital filmmaking and video production require skill in using production equipment and practical knowledge of video fundamentals such as lighting, control room operation, animated graphics, video camera operation, and sound editing. Once developed, multimedia artists and video technicians are able to record and mix audio tracks for media projects or incorporate design and motion graphics into films, commercials, and music videos.
Firsthand Industry Guide
Log in or create an account (with your Colgate e-mail address) and then find "Animation" or "Computer and Video Game Design" through the search box or in "Industries & Professions."
Prepare for Jobs and Internships
Information, tips, and strategies to help prepare you as an undergraduate.
Preparation:
Digital Filmmaking & Video Production — If production is a craft you want to explore, start by becoming familiar with the latest news and technology through sources such as Post Magazine and Studio Daily. Skills can further be acquired and improved by developing and editing personal or academic video projects. Consider purchasing or renting a digital camera to practice basic shooting techniques. Take the opportunity to learn how to use various editing and production software such as Pinnacle, Sony Vegas, Final Cut Pro, and Adobe Premiere.
Digital Media Design: For designers, it's easy to gain experience through personal, extracurricular, or academic projects. The best route to take depends on which field of design you are trying to enter. If you are interested in graphic design, consider taking classes at Colgate in drawing, sculpture, and photography to develop artistic creativity. Join a club or organization to gain design experience and to build samples of your work. Lastly, take this time to research design schools to develop more advanced skills and training.
Digital Game Production: If you are interested in software engineering or animation, consider taking classes in design, computer science, and physics. The game industry is highly competitive and can be challenging to break into, but taking courses in traditional art and obtaining training in digital animation and illustration would greatly advance your potential for employment. Here is a helpful resource to learn more about game production: Edge-How to Break into the Game Industry.
Experience:
Start by gaining internship experience with a magazine, newspaper, or digital ad agency. Volunteer with the Colgate Maroon-News as a digital photographer, graphic, or web designer. Build an online social media presence by blogging and using Twitter, Facebook, YouTube, Instagram, Pinterest, and other platforms to demonstrate your passion. Lastly, read blogs, magazines, and other trade publications such as Designer Magazine, Motionographer, How, and Print Magazine to stay current with trends. Use Colgate's LinkedIn Learning subscription (access it through your portal) to learn skills in programs such as Photoshop or InDesign.
Online portfolio:
When you apply for an internship or job, you should be prepared to show samples of your work. Maintain a portfolio containing photography, video reels, student artwork, blog clips, and web designs. Here are four free websites that offer the ability to create an online portfolio without coding knowledge: WordPress, Clippings.me, Pressfolios, and Portfoliolounge.com. Krop is a pay-for portfolio that integrates online portfolio services with an excellent industry job board.
Don't list skills in which you do not excel, and make sure that you're aware of the employer's goals and strategy. Remember to focus on other forms of digital technology in which you are knowledgeable (HootSuite, Twitter) as opposed to simply stating the expected (Facebook, LinkedIn). Remember to demonstrate passion and creativity.
One of the most important things to remember when interviewing for a job or internship in digital technology is to support your responses with specific examples of accomplishments that will showcase your qualifications. Highlight your skills and innovation with new technologies in addition to your ability to effectively collaborate with others.
Creativity
Social Media
Attention to detail
Analytical skills
Comfortable with Mac iOS
Basic knowledge of Photoshop, Illustrator, HTML, Javascript, and Final Cut Pro
Blogging experience
Collaborative and enthusiastic
Ability to work under pressure with strict deadline
Be familiar with industry terms and use them in application materials and networking conversations. Visit HEARST Media Services to learn more about basic digital media lingo.
Ad impression: An ad which is served to a user's browser.
Fold: The line a user has to scroll past to see content not immediately visible when a web page loads in a browser.
Pay-per-Click: An advertising pricing model in which advertisers pay agencies or media companies based on how many users clicked on an online ad or e-mail message.
Run of Network (RON): The scheduling of internet advertising whereby an ad network positions ads across the sites it represents at its own discretion, according to available inventory.
Knowledge of industry news can give you a sense of the culture and make you a better interview candidate.
These organizations can be great places to make connections, learn more about the field, and search available job openings. Many have discounted student memberships.
American Institute of Graphic Arts (AIGA): Offers tools and resources on finding a design job, certificate courses, and professional development workshops.
Association for Computing Machinery (ACM) SIGGRAPH: Offers student webinars, resume assistance, and professional mentorship.
Find more information and other professional associations at the following websites:
Student Activities Association
Colgate's Information Technology Services (ITS) hires students as media mentors at the Digital Learning and Media Center (DLMC) and students to support operations in the Ho Tung Visualization Laboratory in Ho Science Center.
ARTS221, Video Art I
ARTS285, New Media Art
COSC435, Computer Graphic
ENL252, Scenic Design
COSC101, Intro to Computing
ART211, Drawing I
ART302, Digital Studio II
ART271, Architectural Design I
MUSI220, Digital Music Studies
ART241, Photography I
WRIT222, Narrative in New Media
COSC122, Graphics and Animation
FMST2XX, Global Media Flaws and Counter flaw
FMST/ANTH374, Anthropology of Media: Mass-Mediated Cultures
FMST/SOCI375, Media and Politics
PCON314, Media War: Peace and Conflict in the Digital Age
SOCI222, Media and Modern Society
SOCI 348, American Popular Culture
WRIT340, Visual Rhetoric
Alumni Advice
Advice from alumni who work in this industry.
Julia Farnum '13
Current Title and Organization: Senior Account Executive, Edelman
Major at Colgate: History
Advanced Degrees: MBA candidate at NYU Stern School of Business (degree anticipated 2019)
What do you currently do?
At Edelman, I work on the digital health team supporting all of our healthcare clients in their digital endeavors. The work varies from day to day. There is a lot of online research and monitoring of online conversations across social media channels, along with content strategy and creation. Some of my favorite projects have focused on executive positioning and larger scale disease awareness campaigns.
What was your first position out of Colgate and what did you do in that role?
Right after graduation, I moved to New York and took a position as an Executive Trainee at a respected PR firm called Ruder Finn. I was lucky because the job came along thanks to another Colgate alum. In this position, I was immersed in the traditional healthcare PR world and really enjoyed it. I worked on a very powerful campaign promoting vaccine usage. We worked with photographer, Anne Geddes.
How can students prepare themselves while at Colgate to work in your field?
Becoming a more adept and experienced writer at Colgate has greatly impacted my work in public relations. I send hundreds of emails every week and I feel confident in my ability to express myself. Additionally, I learned great communications and research skills while at Colgate that I use daily in my job.
What extracurricular activities, associated with your profession or not, were you involved with while at Colgate?
While at Colgate I was a member of the University Choir. I sang all four years and loved the camaraderie that it fostered. I also was a member of Tri Delta and served in multiple positions including Activities Chair and House Manager. While not an extracurricular, I also spent my junior spring abroad in London with the history study group.
Colgate Handshake Opportunities
Check Colgate Handshake, Colgate's internship and job database, for opportunities that may interest you in this field.
Connect to Careers
Latest stories about internships, workshops, professional networks, and more.