Explore the relationship between language and culture. Develop a deep understanding of written, oral, and visual communication.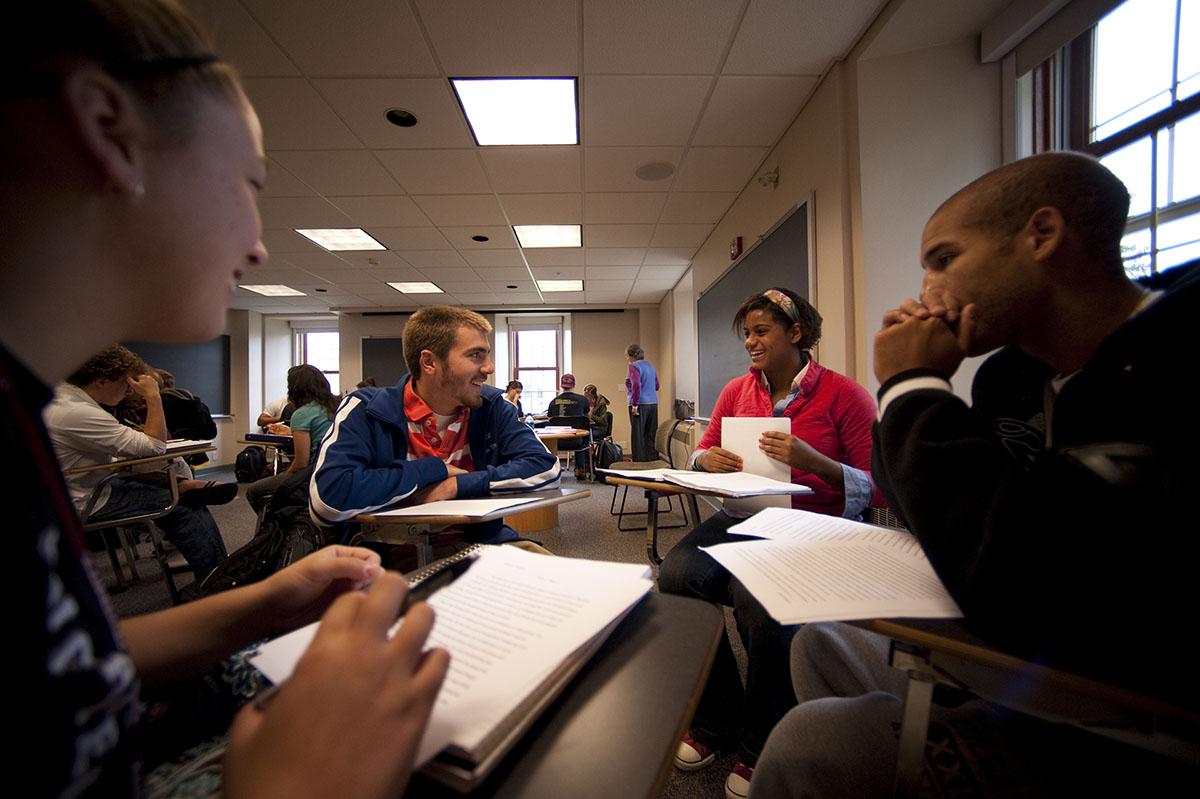 Rhetoric has branches in modern technology and roots in ancient Greece — it is both the oldest and newest interdisciplinary academic field.
Students pursuing the department's minor in writing and rhetoric learn to persuade through the spoken and written word. They discover how texts generate knowledge, mediate power, and enact change.
Consequently, they are well-prepared for postgraduate training and careers in publishing, journalism, and other communications media.
LEARN ABOUT THE ACADEMIC PROGRAM
Department Contacts
Chair: Meg Worley
Academic division coordinator: Laura Billings
Office: 200 Lathrop Hall (University Studies)
Phone: 315-228-7807