Do you have strong writing skills and keen problem-solving abilities? Are you in tune to current news in print and media? Do you thrive in a fast-paced, fluctuating environment? If so, then a career in public relations may be for you.
Public relations facilitates positive and profitable relations between an organization and its actual or potential audiences. Public relations professionals are charged with securing favorable exposure for their internal and external clients. They design and implement strategies to help clients attain and maintain a certain public image and advise clients when dealing with significant negative events.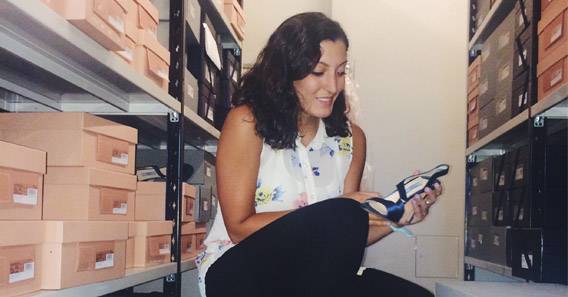 Public Relations Positions:
Private sector positions: Found in agencies and work on behalf of clients from a broad range of sectors, a particular industry or product, or within a specific employer.
Public sector positions: Facilitates delivery of curriculum to a clientele.
Job Developer: Located in most government agencies at the municipal, state, and federal levels. In government, public relations professionals are called press secretaries.
Nonprofit positions: Conducts policy analysis and advocacy on either a local, state, or national level.
Organizer: Are found in small entities in which employees may be responsible for performing multiple roles.
Public Relations Sectors:
Media Relations: Answering reporters' questions about the organization, coordinating conferences, establishing and maintaining contacts with mass media, and writing news releases and public service announcements.
Community Relations: Planning and implementing special events and other programs that benefit the community.
Investor Relations: Communicating with stakeholders of a corporation, brokers, financial institutions; coordinate annual meetings and conferences; and preparing materials for magazines, annual reports, quarterly statements, and online content.
Marketing Communications: Writing product publicity brochures, organizing special events, interviews, and media publicity to promote a certain product or service.
Special Events: Planning and managing meetings, open houses, grand openings, sports contests, and other events to create publicity for the organization.
Fundraising: Writing brochures, fielding requests for financial support, setting-up donor events, and incentive programs.
Crisis Management Relations: Developing and implementing a formal communication system and strategy in managing the short-term and on-going response to a major incident.
Political and Government Relations: Liaising with government officials, overseeing legislative activity, and managing debates and seminars.
Visit Firsthand.com for information about companies and careers. The site provides the industry context needed to identify your best job opportunities. Use the Research Companies tab to browse popular industries, or search for key terms using the search bar. You will need to create an account using your Colgate e-mail address to view this content.
Prepare for Jobs and Internships
Information, tips, and strategies to help prepare you as an undergraduate.
Join a campus club or organization
Student groups are great for pursuing opportunities that relate to your interest in public relations. Group activities will help you to learn, develop, and showcase valuable "PR" skills to reference in a resume or cover letter.
Get an internship
Agency employers often use internship programs to recruit and select permanent hires. Interning gives you the opportunity to develop firsthand knowledge of the business and is the most valued career experience by hiring managers. Consider non-paid opportunities at smaller firms and start-ups since they can offer more direct experience.
Network
Build relationships with as many people as possible and ask questions about your interests. Make it a priority to attend on-campus information sessions, career services events, and informational interviewing with Colgate alumni to learn about the industry and agency life. Intentional networking with friends, family members, alumni, and faculty can lead to securing an opportunity.
Start an online portfolio
When you apply for an internship or job, you should be prepared to show samples of your work.  Samples may include your best academic papers, articles, social media or blog posts, photography, video, or posters. Agency employers normally request writing samples as part of the application process. Here are five free websites that offer the ability to create an online portfolio and do not require coding knowledge: WordPress, Clippings.me, Pressfolios, and Portfoliolounge.
Interpersonal communication skills
Attention to detail
Experience with social media or blogging
Knowledge of Photoshop or other image editing software, video production, and editing experience.
Not all of the above skills are required to land your very first job or internship but are highly preferred to maximize your potential for hire given that Colgate does not have a formal Public Relations degree program. Some employers will provide you with the tools and training but will expect that you have the temperament to learn.
Be familiar with these terms and use them in application materials and networking conversations.
Press Release: A written or recorded press statement to the media that includes facts or the 5W's (Who? What? When? Where? Why?) of a newsworthy story. Sometimes called a news release or video release.
Copy: The text of an article, infographic, press release, or advertisement.
Press Kit: A media bundle that contains news release, photographs, and other materials sent to press outlets.
Teaser: A promotion that is intended to arouse interest about a campaign.
Editorial: Written materials composed to communicate a brand to various audiences.
These organizations can be great places to make connections, learn more about the field and search openings. Many have discounted student memberships.
Knowledge of industry news can give you a sense of the culture and make you a better interview candidate.
Visit Firsthand.com for information about companies and careers. The site provides the industry context needed to identify your best job opportunities. Use the Research Companies tab to browse popular industries, or search for key terms using the search bar. You will need to create an account using your Colgate e-mail address to view this content.
Trade Publications:
ART201, Digital Studio I
ART302, Digital Studio
ART241, Photography I
SOAN222, Media and Modern Society
ENL217, Intro to Creative Writing
ENG379, Literary Journalism
ENG209, Texts and Contexts
WRIT222, Narrative in New Media
WRIT102, Intro to Rhetoric
WRIT115 , Public Speaking
WRIT210, The Rhetoric of Style
COSC122, Graphics & Animation
Alumni Advice
Advice from alumni who work in this industry.
Josh Lamel '12
Current Title and Organization: CEO, InSight Public Affairs
Major at Colgate: History
 
What led you to pursue your current role?
A desire to take the skills I have learned from my time as a Congressional aide, lawyer, public policy, lobbying and public relations and put them to use fighting for good causes.
What activities on campus were most helpful to your transition into your industry and/or life after graduation?
Being a writer and editor for the Maroon-News definitely helped. It honed my writing and editing skills. My writing was also improved by being a Sociology and History double major. I did so much reading, processing of information and writing that it has helped me to this day. Writing my thesis and studying social movement theory also helped. My work is focused on creating campaigns for change. Understanding the depths of social movement theory is at the core of my profession. It's my "ace in the hole" that most people in my field have never thought about. The other two things that helped me were taking intermediate micro and macroeconomics classes, as well as a statistics class. Those three subjects are useful no matter what you do in life. It's been 25 years, and I am still using what I learned in those classes.
What values do you look for in a company when searching for a role?
I founded my current company, so this is less about me and more about others. If you have a passion, and you think you can turn that passion into a career, do it! But always remember success does not come overnight, can be fleeting, and to work hard and pay your dues.
What was the most challenging aspect of the graduate school application process?
It was so different when I applied. It's hard to say anything I did would have value today. As someone who went straight through to law school, I think there are a couple of things students should think about. First, make sure to study and work hard to get the best LSAT score you can get. It sounds cliche, but I was amazed at how much harder I worked to prepare for that test than my peers, and it paid off for me.
How would you advise students to approach the possibility of graduate school during their time at Colgate and after graduation?
Really think about if you want to go straight through to law school or take some time off. I was not savvy enough as a person coming out of college and starting law school at 22. It was just something to do and seemed logical. I probably would have been better off taking 2-3 years off. Other people are different - there is no right or wrong answer to this question.  You have to know yourself and what makes the most sense for you.
Lauren Casella '16, senior analyst, Marketing Sciences, R/GA; Daniel Berry '17, associate, crisis and corporate issues, Weber Shandwick; Miriam Charry '16, account executive, Wieden + Kennedy
Colgate Handshake Opportunities
Check Colgate Handshake, Colgate's internship and job database, for opportunities that may interest you in this field.
Connect to Careers
Latest stories about internships, workshops, professional networks, and more.