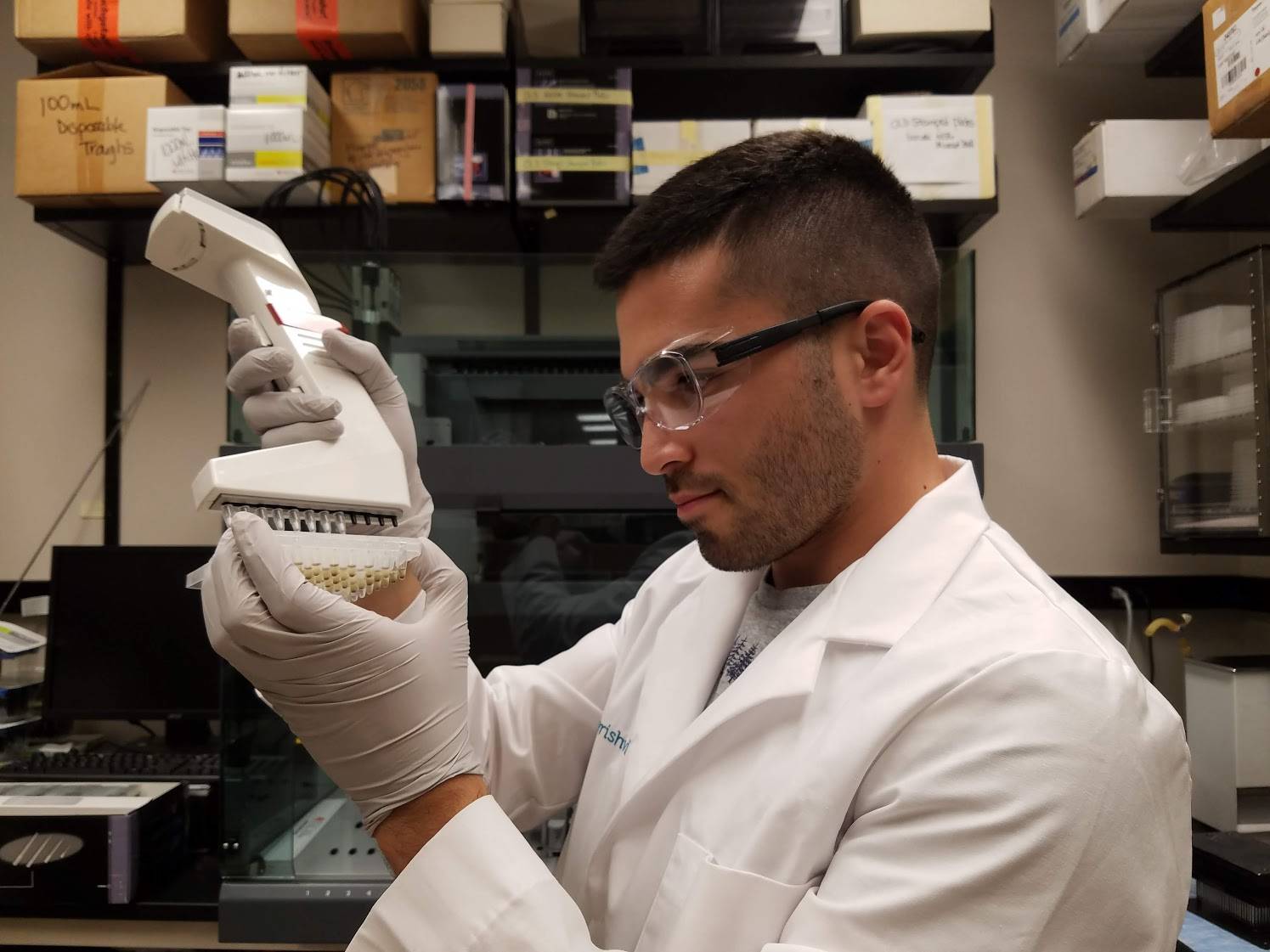 Are you interested in the physical well-being of others? Do you like to solve real-world problems? Do you find yourself contemplating how things work? On how you can have an impact on individuals? Consider exploring a career in medicine.
Whether you are interested in working with people or animals there will always be a need for medicine and for those who provide it. Look below to learn more about some of the specific pathways in starting a career in medicine. 
Physician
MDs or Medical Doctors practice allopathic medicine, the classic form of medicine, focused on the diagnosis and treatment of symptoms to prevent and treat human diseases and injuries. Doctors assess patients, work with them to create treatment plans, and advocate within the healthcare system to promote health.
DOs or Doctors of Osteopathic Medicine practice the same basic form of medicine as allopathic physicians; the difference is that DOs often incorporate manipulative treatment of the musculoskeletal system. There is also an added emphasis on the connection between health and mind, body, and spirit
Physician Assistant (PA)
PA's provide healthcare services typically performed by a physician under the supervision of a physician. They help conduct physicals, provide treatment, and counsel patients. To become a PA, it's required that you graduate from an accredited educational program for physician assistants.
Physician Scientist
Physician scientists are physicians or dentists who pursue their research interests in the laboratory. Various training pathways and career opportunities exist for physician-scientists such as teaching, treating patients, conducting basic science, and performing translational or clinical research.
Nurse Practitioner
Nurse Practitioners (NPs) are advanced registered nurses that are able to practice without the supervision of a doctor. They undergo rigorous certification processes at the national level, periodic peer review, and clinical and ethical practice evaluations. NPs bring a personal touch to healthcare.
Dentist
Dentists diagnose and treat diseases, injuries, and malformations of teeth, gums, and related oral structures. They can also treat diseases of nerve, pulp, and other dental tissues. Dentists will often own their own business/practice as well as treating patients.
Optometrist
Optometrists examine, manage, and treat conditions and diseases of the human visual system. This includes determining problems or impairments, prescribing corrective lenses, and providing treatment.
Veterinary Medicine
Veterinarians treat diseases and dysfunctions of animals. They may engage in a particular function, such as research and development, consultation, administration, technical writing, sale, or production of commercial products, rendering of technical services to commercial firms or other organizations, and inspecting livestock. Veterinarians will often own their own practice/business as well.
Naturopathic Doctor
Naturopathic medicine is a distinct health care profession that combines the wisdom of nature with the rigors of modern science. Naturopathic doctors (NDs) are trained as primary care providers who diagnose, treat, and manage patients with acute and chronic conditions, while addressing disease and dysfunction at the level of body, mind, and spirit.
A comprehensive resource offering profiles, educational requirements, and industry information for over one hundred health-related positions. A great place to start exploring careers.
A listing of health and medical careers.  Links include information on job growth, necessary skills, activities done in the course of the position, salary, and more.
Firsthand is a platform that offers resources for your specific career path, including job search tips, opportunities, and information on employers within your industry of choice. Simply log in with LinkedIn or create an account using your Colgate email address.
Prepare for Jobs and Internships
Information, tips, and strategies to help prepare you as an undergraduate.
While there is no official pre-med major at Colgate, students often will pick a science field to study. This is due to the required courses needed for entering into a professional program and the fact that they are often built into the science major.
Alumni Advice
Advice from alumni who work in this industry.
                     
Andrew Wickerham '10
Current Title and Organization: Clinical Assistant Professor of Medicine at University of Pittsburgh Medical Center
Major at Colgate: History
Advanced Degree(s): MPH in Health Policy and Clinical Practice, Dartmouth Medical School; MA of Business Administration, Tulane University, A.B. Freeman School of Business; MD, Tulane University School of Medicine
Can you describe what you currently do and what your major responsibilities are?
I am an attending hospitalist at an academic medical center. I take care of hospitalized adults with a variety of acute medical conditions—think of a heart attack, pneumonia, or out-of-control diabetes—sometimes as the primary physician, or while supervising a group of residents and medical students. I help admit people to the hospital; diagnose, manage, and treat illnesses; and transition people safely back out of the building into the care of their primary care physician.
How can students prepare themselves to work in your field?
Science is central to medicine but you also have to understand and relate to people from all walks of life to work in the field. Learning about different cultures, governments, history, and psychology is essential. You also have to have a long-term outlook, despite all the near-term hoops to jump through. It takes at a minimum of 11 years from freshman year at Colgate until you complete medical training to become an attending physician, and specialty choices, more graduate school, or just life may lengthen that process. Take things one step at a time.
How would you advise students to approach the possibility of professional school during their time at Colgate and after graduation? 
Start by thinking about the "why" questions—why health care, why medicine, why dentistry, etc. Then think about the long-term "where" and "what" questions. The path to becoming a researcher physician-scientist is very different from the road to primary care practice, yet both people are "doctors." If your goals end at "get into medical school," you might not be happy or just feel lost with what comes next. Finally, always reassess the plan—it's ok to change your mind.
What was the most challenging aspect of the graduate school application process?
Managing the anxiety and drama around each cycle of grades, testing, applications, and interviews is probably the most taxing part of going through medical school and training. You'll do it at least three times for medical school, residency, and job interviews, and realistically, probably more. Don't stew in it—it won't help the interview offer letter come faster. Send the application in and go out to dinner instead.
What extracurricular activities, associated with your profession or not, were you involved with while at Colgate?
I was editor-in-chief of the Maroon News, active in volunteer groups at the COVE, and very much enjoyed a good dance night at the Jug.
Summer Opportunities in the Healthcare Field This list is compiled by Swarthmore College and is divided into research, clinical, public health, dental medicine, veterinary, and international as well as opportunities for underrepresented students.
Pathways to Science Search tool for Research Experiences for Undergraduates (REUs) and summer internships.

Many hospitals offer volunteer programs for college students. This is a common way to gain career exposure and see if the hospital environment is a good fit for you. Contact each hospital you are interested in directly as deadlines vary.