Do you enjoy seeing the production of written text from the beginning stages to the end? Do you value the creativity in designing and selling publications? Are you detail-oriented? If so, then a career in publishing may be for you.
Explore Careers
Titles and positions vary based upon the type of publication, from newspapers to books to magazines.
Editorial Assistant
Editorial assistants provide support at all stages of the publishing process for books, journals, magazines, websites, and online newsletters. If you have strong written and verbal communication skills, this job could be ideal for you.
Associate Editor
Associate editors support senior team members or groups of editors. Occasionally, associate editors write print articles or file broadcast pieces but they are primarily responsible for fact-checking information and proofreading publications before they are printed.
Copy Editor
Copy editors improve formatting, style, and accuracy of text for publication. Copy editors do not typically focus on the text's actual content.
Researcher
Researchers are similar to fact-checkers, they research information for pending publications to determine factual accuracy.
Reporter
Reporters conduct interviews for newspapers, magazines, journals, and other print or online publications. They are engaged in the direct gathering and communication of information strictly limited to the facts.
Assistant Photo Editor
Assistant photo editors provide support to photo editors for duties such as selecting, editing, positioning, and publishing photos to accompany the text of a publication. Photo editors and assistants work for print and online publications.
Production Assistant
Production assistants help production editors in the copy-editing stages of print publications. They proofread for spelling, grammar, and punctuation; oversee the publication's layout and formatting; and assist in completing the publication's physical construction. This role also comes with numerous administrative tasks.
Senior Editor
Senior editors are upper-level executives who oversee lower-level editorial positions, including writers, proofreaders, copy editors, and junior editors. Some senior editors work directly with the publishers to make editorial decisions for print and web publications.
Managing Editor
Managing editors report directly to editors-in-chief and oversee all aspects of print and web publications. Managing editors oversee and coordinate the editorial activities of a publication.
Editorial Director
Editorial directors work with senior executives and leadership to plan the primary vision that encompasses all of the company's publications. Editorial directors may oversee several print publications and websites at once while establishing cohesiveness among disparate publication outlets.
Editor-in-Chief
Editors-in-chief serve as the primary leader for all print and online publications. They have the final say over what gets published and assume ultimate responsibility for all operations and policies.
Vault: Log in or create an account (you will need to create an account using your Colgate e-mail address to view this content) and then find "Book Publishing" or "Newspapers and Magazines" through the search box or in Career Paths. There are links to pages for many specific professions at the bottom of these pages.
Prepare for Jobs and Internships
Information, tips, and strategies to help prepare you as an undergraduate.
Strong writing skills: the ability to write clearly and effectively.
Imagination: self-starters who bring their own ideas and suggestions.
Curiosity: experience and interest in a wide variety of subject areas.
Energy and stamina: publishing is not a 9-to-5 job. Staying late, working on weekends, and taking work home is common in this deadline-driven industry.
Telephone manners: a great deal of time will be spent on the phone and it will be beneficial to have a persuasive telephone style.
Detail-oriented
Creativity
Organizational Skills
Knowledge of industry news can give you a sense of the culture and make you a better interview candidate.
These organizations can be great places to make connections, learn more about the field and search openings. Many have discounted student memberships.
SOCI 222, Media and Modern Society
SOCI 375, Media and Politics
ANTH 374, Anthropology of Media
Alumni Advice
Advice from alumni who work in this industry.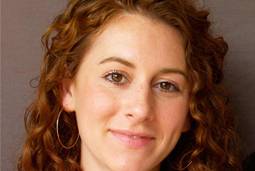 Bridget Wagner Matzie '02
Current Title and Organization: Literary Agent, Zachary Shuster Harmsworth Agency
Major at Colgate: English
What do you currently do?
I represent mostly nonfiction book authors. I help develop the project at the idea stage, create a book proposal, and then submit the project to potential editors at major publishing houses, negotiate the deal for the author, and advocate for that author for the life of his/her book.
What was your first position out of Colgate and what did you do in that role?
Foreign rights assistant at International Creative Management. I helped the foreign rights team sell translation rights for book projects (the right to translate and publish a book in another country).
How can students prepare themselves while at Colgate to work in your field?
Major in English/writing and intern as a reader at a major agency or publishing house. Working on the school newspaper or at other publications is also great.
What extracurricular activities, associated with your profession or not, were you involved with while at Colgate?
Wrote for the Colgate Scene and varsity swimming
Colgate Handshake Opportunities
Check Colgate Handshake, Colgate's internship and job database, for opportunities that may interest you in this field.
Connect to Careers
Latest stories about internships, workshops, professional networks, and more.