How do humans differ from other animals? How can sugar consumption impact the onset of diabetes? If you find these types of questions appealing, you may want to explore the field of biology and life sciences.
Explore Careers
Potential roles in life science with a Baccalaureate degree and 0-4 years of experience may include:
Laboratory or Research Assistant
This position can be found in any of the employment sectors and is typically lab-based. Common responsibilities include: performing laboratory tasks and experiments under the supervision of other laboratory staff, making and recording detailed observations, analyzing data and interpreting results, maintaining equipment, and performing inventory.
Science Liaison
This position facilitates and develops relationships between scientists and the community. It is not typically lab-based and is often found in medical, government, and industry settings. Common tasks include: communicating product-related information to investigators and institutions, sharing research developments and new concepts in medical treatment, reporting on field activities associated with growing existing products, and bringing new products to market.
Quality Control Analyst
Positions in quality control ensure that safety standards are maintained. These positions are most commonly found in government, industry, and healthcare, and are often lab-based. Common tasks include: conducting an analysis of raw materials, in-process samples, and finished formulations, maintaining chemistry and microbiology lab equipment, and compiling and analyzing data for test procedure documentation.
Documentation Specialist
This position ensures processes are documented accurately and are often found in government, industry, healthcare, and academic organizations. Common tasks include: coordinating documentation reporting systems, reviewing and revising procedures, specifications, and forms.
Technician (Biological or Chemical)
This type of position is a lab-based entry-level opportunity often found in industry or government. Common tasks include: assisting medical research scientists, helping develop and manufacture medicinal and pharmaceutical preparations, analyzing organic substances, and conducting chemical or physical lab tests.
Environmental Health Specialist
This position may be lab or field-based and is often found in government, academic, and industrial organizations. Common tasks include: conducting research or performing investigations to identify and eliminate sources of pollutants that affect the environment or health of the population. They may also collect, synthesize, study, report, and take action based on data derived from measurements or observations of air, food, soil, water, and other sources.
Prepare for Jobs and Internships
Information, tips, and strategies to help prepare you as an undergraduate.
Learn laboratory procedures and become familiar with the equipment.
Obtain summer, part-time, volunteer, or internship experience. Take independent research classes if possible.
Participate in summer research institutes.
Submit research to local poster competitions or research symposiums.
Develop strong analytical, computer, mathematics, and communications skills.
Join professional associations and community organizations to stay abreast of current issues and to develop networking contacts.
Read scientific journals related to your area of interest.
Maintain a high grade-point average to improve chances of graduate and professional school admission.
Become familiar with the specific entrance exam for graduate or professional schools in your area of interest.
Secure strong relationships and personal recommendations from professors and/or employers.
Consider completing a post-doctoral experience after graduate school.
Learn federal, state, and local government job application process.
Gain experience with grant writing and fundraising techniques. Research is often funded in this manner.
(source: from What Can I Do with this Major? – Biological Sciences)
Employers in the sciences often want to know your experience with techniques and types of research. A CV (curriculum vitae) may be the most appropriate for these types of positions. Contact Career Services to find out more about a CV.
Collaboration among scientists across disciplines and even across international borders is on the rise. One indication is the growing number of co-authored papers by an international cohort of authors. In 1988, only 8% of science and engineering papers were co-authored by an international team; by 2012 that number reached more than 25% worldwide, according to the National Science Foundation. This trend has increased the need for scientists to take an interdisciplinary approach to research by acquiring communication and problem-solving skills, according to the Organization for Economic Co-operation and Development (OECD).
For the most recent news in the life sciences visit the BioSpace website.
Bio-Link – links to biotechnology educational, organizational, and industry websites
American Society for Microbiology – ASM's mission is to advance science as a vehicle for understanding life processes and to promote the use of microbiological knowledge for improved health, economic, and environmental well-being.
American Society for Biochemistry and Molecular Biology – promotes the understanding of the molecular nature of life processes and their includes useful career information, as well as fellowship and research opportunities.
Advancement in life science typically requires a graduate or professional degree. Many choose to pursue a Ph.D. or MD at some point in their career, although options are available at the Master's level and within applied disciplines.
Tips from Biomedical Graduate School: A planning guide to the admissions process by David J. McKean and Ted R. Johnson:
Maintain a minimum GPA of 3.5 during your undergraduate studies.
Review prerequisites and admissions requirements for your preferred programs and consult with a faculty member early in your education to plan and maximize your undergraduate experience.
Conduct research as an undergraduate. Some programs will require it for admission, and, if not, then it will be an application enhancement.
Gain experience in related areas. Activities that demonstrate intellectual maturity, curiosity, work ethic, and motivation can have a positive impact on being accepted.
For general information see our Graduate and Professional Schools page.
Alumni Advice
Tips and advice from alumni working in this industry.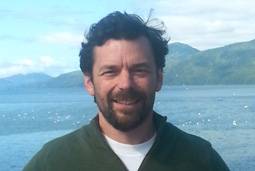 Pete Rand '87
Current Title and Organization: Research Ecologist, Prince William Sound Science Center
What are your major responsibilities?
Scientific research in ecology, specializing in fisheries and aquatic sciences.
What was your first position out of Colgate and what did you do in that role?
I began a Masters program at the SUNY College of Environmental Science and Forest in Syracuse. I studied fish communities in the Laurentian Great Lakes.
How can students prepare themselves while at Colgate to work in your field?
Internships are very important. I included a research internship as part of the Montana Study Group at Colgate. That helped me understand what it is like to be an ecologist, and gave me some much-needed direction.
Find Opportunities
Positions in the field of biology and life science are posted on an as-needed basis. Typically, organizations recruit for entry-level positions most heavily in September–October and again in February–March.
Visit Vault.com for information about companies and careers. The site provides the industry context needed to identify your best job opportunities. Use the Research Companies tab to browse popular industries, or search for key terms using the search bar. You will need to create an account using your Colgate e-mail address to view this content.
Colgate Handshake Opportunities
Check Colgate Handshake, Colgate's internship and job database, for opportunities that may interest you in this field.
Connect to Careers
Latest stories about internships, workshops, professional networks, and more.
Biology and Life Science Advisor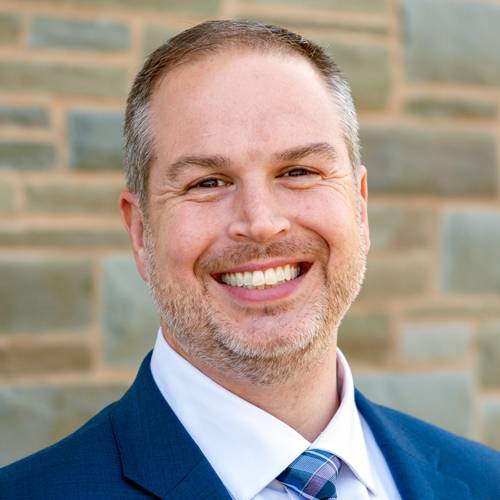 Assistant Director of Career Development
James joined Colgate Career Services in September 2014 as a Career Advisor with a focus on the STEM disciplines. Prior to his arrival at Colgate James was employed at Rensselaer Polytechnic Institute where he served as an Associate Director and Lecturer in the Archer Center for Student Leadership Development.
James earned an Ed.M. degree in Higher Education Leadership and Policy Studies with a concentration in Student Affairs Administration from the University at Buffalo and a BA in History from the State University of New York, College at Geneseo. James brings to Colgate more than ten years of experience working with college students in a variety of capacities including, leadership education, curriculum design and assessment, community development, and one-on-one coaching. He enjoys helping students bridge their interests and passions with their professional goals to find a sense of fulfillment and success.
Originally from the Finger Lakes region of New York State, James resides in Syracuse and is excited to enjoy the diverse array of outdoor recreational activities that Central New York has to offer.
Questions? Call 315-228-7380 for an advising appointment.