Mathematics is the science of numbers and their combinations, operations, generalizations, and abstractions. Physics is a comprehensive natural science dealing with the interaction of matter and energy.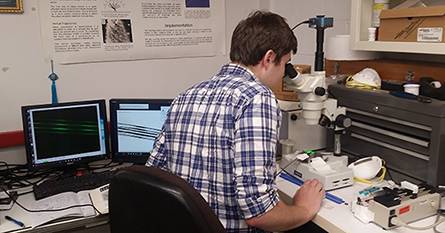 Explore Careers
According to Vault, mathematics and physics research can be divided into the following areas:
Applied Mathematics
Applied mathematicians "use mathematical theories and principles to address real-world problems. They might create mathematical models to calculate the characteristics of new products, systems, or population trends."
Theoretical Mathematics
Theoretical mathematicians work with pure and abstract mathematical concepts to expand and define the scope of mathematical knowledge."
Experimental Physics
Experimental physics uses experiments to gather information.
Theoretical Physics
Theoretical physics constructs theories to explain experimental results.
To explore specific careers see, as well as options other than research for mathematics and physics majors see:
Vault Industry Guides: Log in or create an account (you will need to create an account using your Colgate e-mail address to view this content) and then find "Mathematics and Physics" through the search box or in Industries & Professions. There are links to pages for many "Related Professions" at the bottom of these pages.
Prepare for Jobs and Internships
Information, tips, and strategies to help prepare you as an undergraduate.
Visit government laboratories or research centers to learn more about opportunities in the field. Schedule informational interviews to learn about the profession and specific career paths.
Join relevant professional associations. Attend meetings and stay up-to-date on research/publications.
Stay informed of new developments and current trends in the field.
Participate in summer research institutes. Submit research to local poster competitions or research symposiums.
A willingness to relocate is helpful due to limited opportunities in specialized areas.
Oral and written communication and interpersonal skills for sharing findings and collaborating with interdisciplinary teams
Computer skills and the ability to use scientific instruments and equipment
Critical thinking
Problem diagnosis and solving
Colgate Handshake Opportunities
Check Colgate Handshake, Colgate's internship and job database, for opportunities that may interest you in this field.
Connect to Careers
Latest stories about internships, workshops, professional networks, and more.
Mathematics and Physics Advisor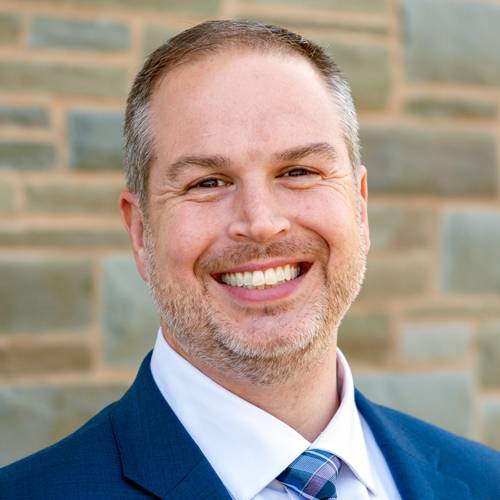 Assistant Director of Career Development
James joined Colgate Career Services in September 2014 as a Career Advisor with a focus on the STEM disciplines. Prior to his arrival at Colgate James was employed at Rensselaer Polytechnic Institute where he served as an Associate Director and Lecturer in the Archer Center for Student Leadership Development.
James earned an Ed.M. degree in Higher Education Leadership and Policy Studies with a concentration in Student Affairs Administration from the University at Buffalo and a BA in History from the State University of New York, College at Geneseo. James brings to Colgate more than ten years of experience working with college students in a variety of capacities including, leadership education, curriculum design and assessment, community development, and one-on-one coaching. He enjoys helping students bridge their interests and passions with their professional goals to find a sense of fulfillment and success.
Originally from the Finger Lakes region of New York State, James resides in Syracuse and is excited to enjoy the diverse array of outdoor recreational activities that Central New York has to offer.
Questions? Call 315-228-7380 for an advising appointment.