Colgate's study group to Madrid, Spain, focuses on the Spanish language and culture.
Overview
The Madrid Study Group offers qualified Colgate students the opportunity to live and study for one semester in a dynamic and culturally rich European capital. Designed for junior year students with significant Spanish language ability, successful applicants will seek to perfect their Spanish language skills, acquire a deeper knowledge of Spanish life and culture, and undertake a diverse and challenging academic experience at a private university in Madrid.
Academic Focus
Through academic experiences connected with the cultural resources of Madrid, participants will become acquainted with the richness of Spanish painting and the performing arts; and through the experience of living with Spanish families and sharing classes with Spanish students, participants will engage with Spanish culture in the more everyday sense.
Students participate in a homestay program, culturally and linguistically immersing them during their time abroad. There is direct supervision of homestay families in Madrid by a housing coordinator who works with the group's faculty director, helping to ensure the quality of the linguistic and cultural immersion for students.
Affiliated Department and Programs
The Madrid, Spain, Study Group is affiliated with the following department and programs, among which the faculty directorship of the group will rotate.
Upcoming and Recent Study Groups
Learn more about upcoming and recent study groups to Madrid, Spain, on Colgate's off-campus study portal, which includes details about the faculty directors, dates, and more.
Study Group History
Colgate's first study group in Spain was established in 1970, in Granada, in affiliation with Wells College and the University of Granada. In the 1980s, Colgate entered into in a consortium arrangement with Vassar College and Wesleyan University and the study group site was moved to Madrid. For two decades, the program was housed at the Instituto Internacional along with a number of American university programs. In 2003, the consortium relocated the program to Getafe, on the outskirts of Madrid, where it was affiliated with the Universidad Carlos III, a large public university.
Desiring to have its own autonomous program again, and to return the group to Madrid proper, the Colgate Spanish faculty of the Department of Romance Languages & Literatures created a new, independent study group affiliated with the Universidad San Pablo CEU, a smaller, private university in a residential neighborhood of the city. The newly designed study group ran for the first time in the fall of 2003, and has run every fall since. The program features an introductory session in Santiago de Compostela, which has been operating with great success for more than 30 years. Another important feature of the study group is the direct enrollment of all student participants in regular classes at the Universidad San Pablo CEU, along with courses designed especially for the group.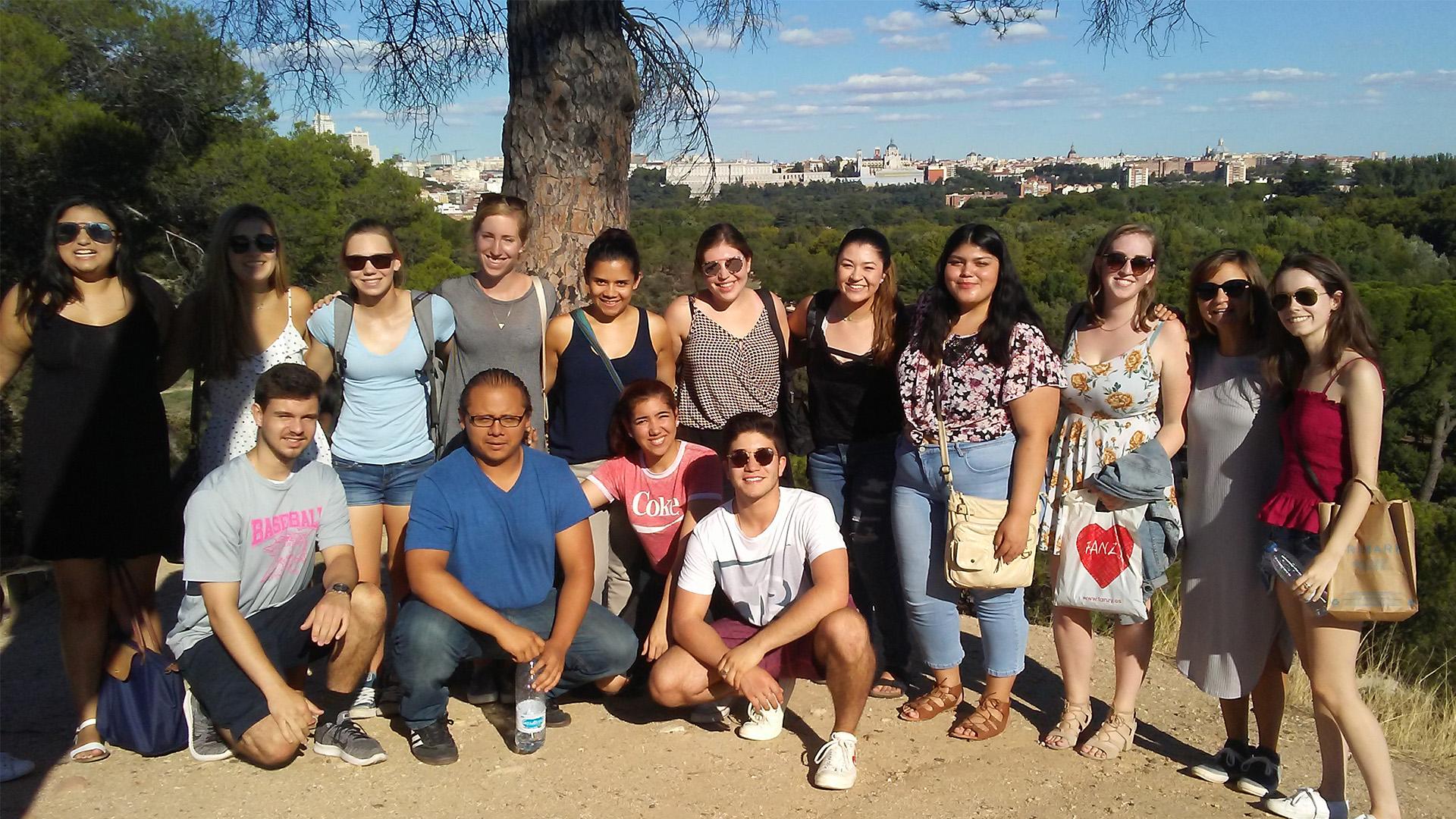 Studying with Colgate peers