Students pursue their passions for language and culture through rigorous and immersive study.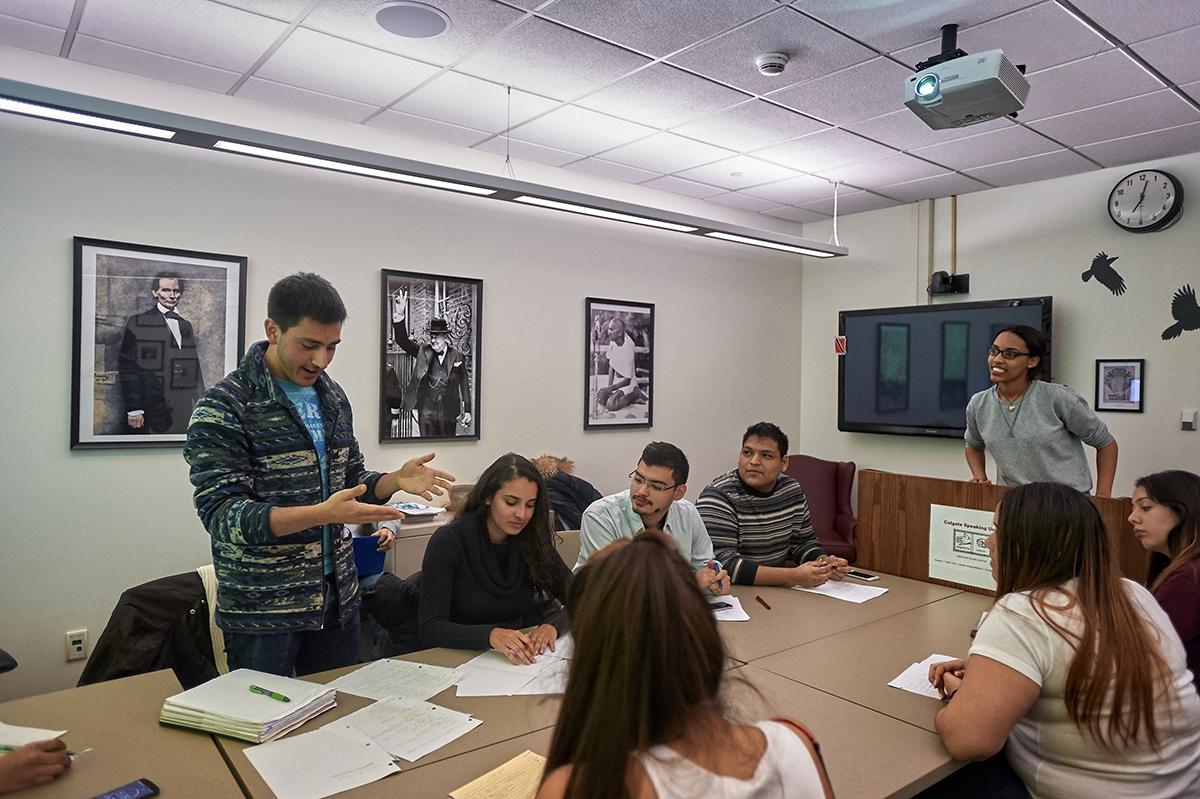 Whether pursuing a major, a minor, or elective study, a developed awareness of the languages, literatures, and cultures of the French-, Italian-, and Spanish-speaking worlds will broaden opportunities for growth in a wide variety of fields.
Students in Romance language courses develop the ability to speak, comprehend, read, and write in French, Italian, or Spanish, while also developing an understanding and appreciation of other cultures. Together with a strong liberal arts foundation, students in the Romance languages are prepared to be global citizens.
The department offers the following major and minor programs:
French
Develop a global perspective by studying French language, literature, and diverse French-speaking cultures, from Europe to the Caribbean.
Italian
Elective Italian study exposes students to a rich cultural and linguistic history that is invaluable in academic pursuits, including art history and the classics.
Spanish
Spanish language and culture are profoundly impactful in modern society. Spanish fluency is an invaluable skill, both in the United States and abroad.
The professors always have unique ways to learn and master the languages you are interested in, both inside and outside the classroom. In my experience, they have all been extremely nice and caring, and want you to succeed beyond just an academic realm.
Language Placement
For some students, Spanish, French, and Italian study at Colgate is a continuation of studies first pursued in high school and advanced placement courses. Our language placement guidelines outline the course level in which such students should enroll, based on their prior experience and qualifications.