The professors at Colgate are deeply knowledgeable scholars. Students work directly with their professors to become experts in Spanish language and cultures.
Spanish Courses
Students may pursue either a major or a minor in Spanish at Colgate. Spanish students benefit from small class sizes and close contact with their faculty members.
The department welcomes students at any level of language interest, from Spanish majors and minors to those who simply wish to maintain or develop an introductory knowledge of Spanish language and culture.
I was able to not only enhance my ability to read, write, and speak in Spanish, but explore literature, films, and art that I would never have been exposed to without the Department of Romance Languages and Literatures.

Grace Cummins

Class of 2019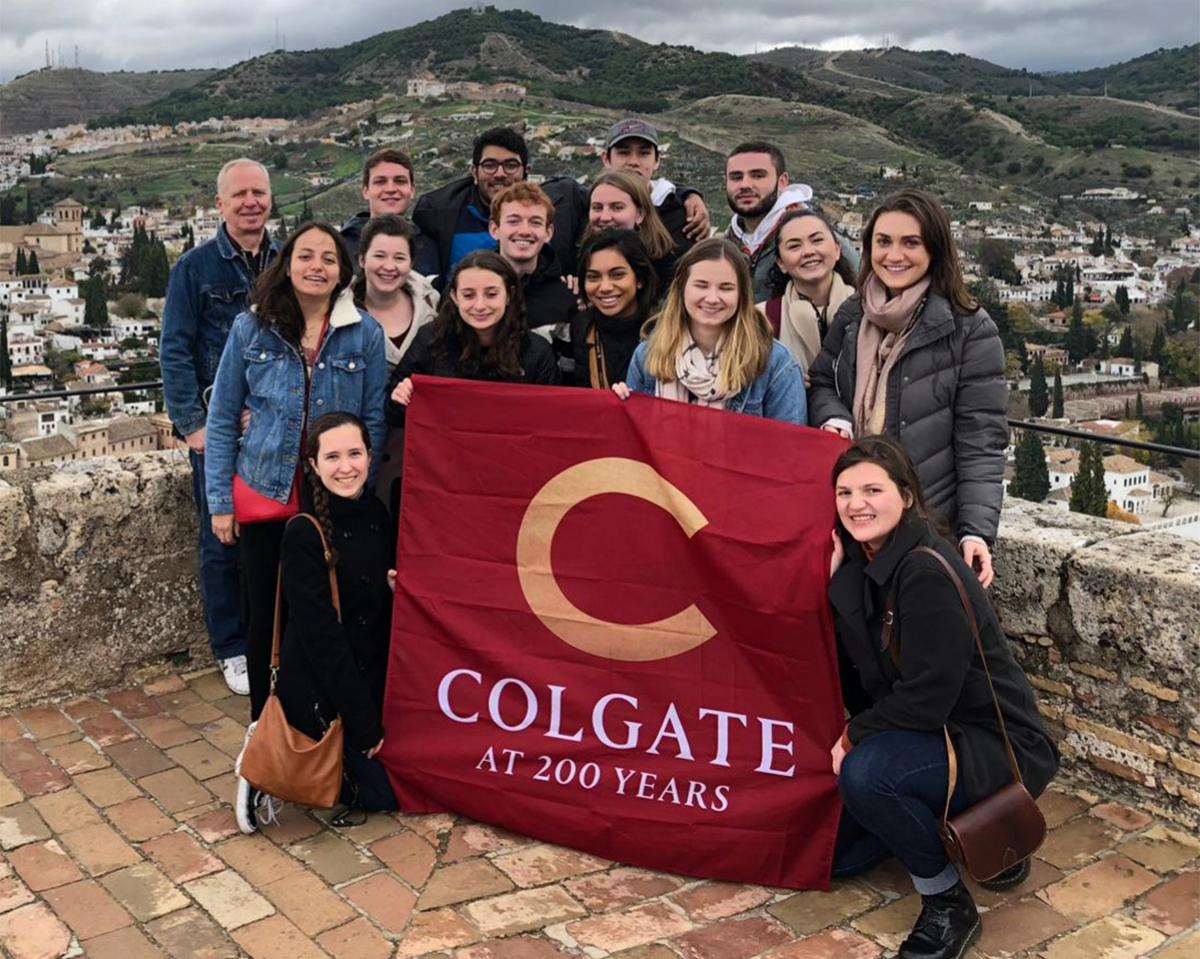 Study Abroad
Colgate offers an array of full-semester off-campus study experiences. Of particular interest to Spanish students is Colgate's Madrid Study Group. In Madrid, students immerse themselves in Spanish language and culture under the guidance of a Colgate faculty member.
W.M. Keck Center for Language Study
The Keck Center is a high-tech learning space dedicated to the study of language. Listening and recording stations, the streaming of global news outlets, and access to native-speaker language interns allow our students to immerse themselves in language while still on campus.
Peer Tutoring
Carefully selected and friendly Spanish majors are available in the Keck Center as tutors. The tutors are available to guide students through grammar points and oral practice, and to assist with review before tests.
Spanish Tutoring Hours
Sunday, Monday, Wednesday and Thursday: 8–10 p.m.
Spanish-Language Intern
Each academic year, the Department of Romance Languages and Literatures hosts a native-speaking Spanish-language intern. The intern works with faculty to support courses and collaborates with student organizations to organize cultural activities and trips, screen Spanish-language films, and more.
Table of Babel
Every Tuesday during the semester, from 11:30 a.m.–1 p.m., students studying Romance languages gather in Frank Dining Hall to practice their language skills while sharing a meal. The department's language interns and designated conversation tutors are present to facilitate conversation.
Sigma Delta Pi, Lambda Xi
Sociedad Nacional Honoraria Hispánica
The National Collegiate Hispanic Honor Society, Sigma Delta Pi, is the largest foreign-language honor society in existence dedicated to advancing the study of Hispanic language, literature, and culture. Members of Sigma Delta Pi have distinguished themselves academically in the Spanish discipline, as well as in their general university studies. Membership in Sigma Delta Pi is recognition of outstanding achievement in this field of study. 
Colgate's chapter, Lambda Xi, is one of the 627 chapters of Sigma Delta Pi committed to promoting diverse cultural and scholarly activities on Hispanic themes. It aims to motivate students to be active members of the Romance Languages and Literatures Department and the academic community in general.
Spanish Club
Spanish Club promotes active student interest in Spanish language and culture. Biweekly meetings feature judgment-free language practice through the discussion of culturally relevant topics. Meetings also typically feature tasty foods and provide students the opportunity to support one another in coursework.