February 10–June 26, 2022
Living Legends: The Indigenous Art of Storytelling
draws on artworks in the collection of Colgate's Longyear Museum of Anthropology by Native artists working in a range of media. Focused on artists from the Great Lakes region of what is now the United States and Canada, the vibrant imagery of the Woodland Style pioneered by Anishinaabe artist Norval Morrisseau (Copper Thunderbird) mixes with politically charged messages incorporated into prints and photo collages. For many of the artists, stories–both ancient and contemporary–become the foundation for new forms of creative expression. The resulting artworks look inward to culture and community in celebration of Native resilience while forcefully pushing against a dominant historical narrative to address the continuing impact of colonialism on Indigenous communities. By asserting their place within the broader discourse on global contemporary art, these artists compel critical discussion and debate about how artworks made by Native peoples have been received and perceived in museum and gallery spaces.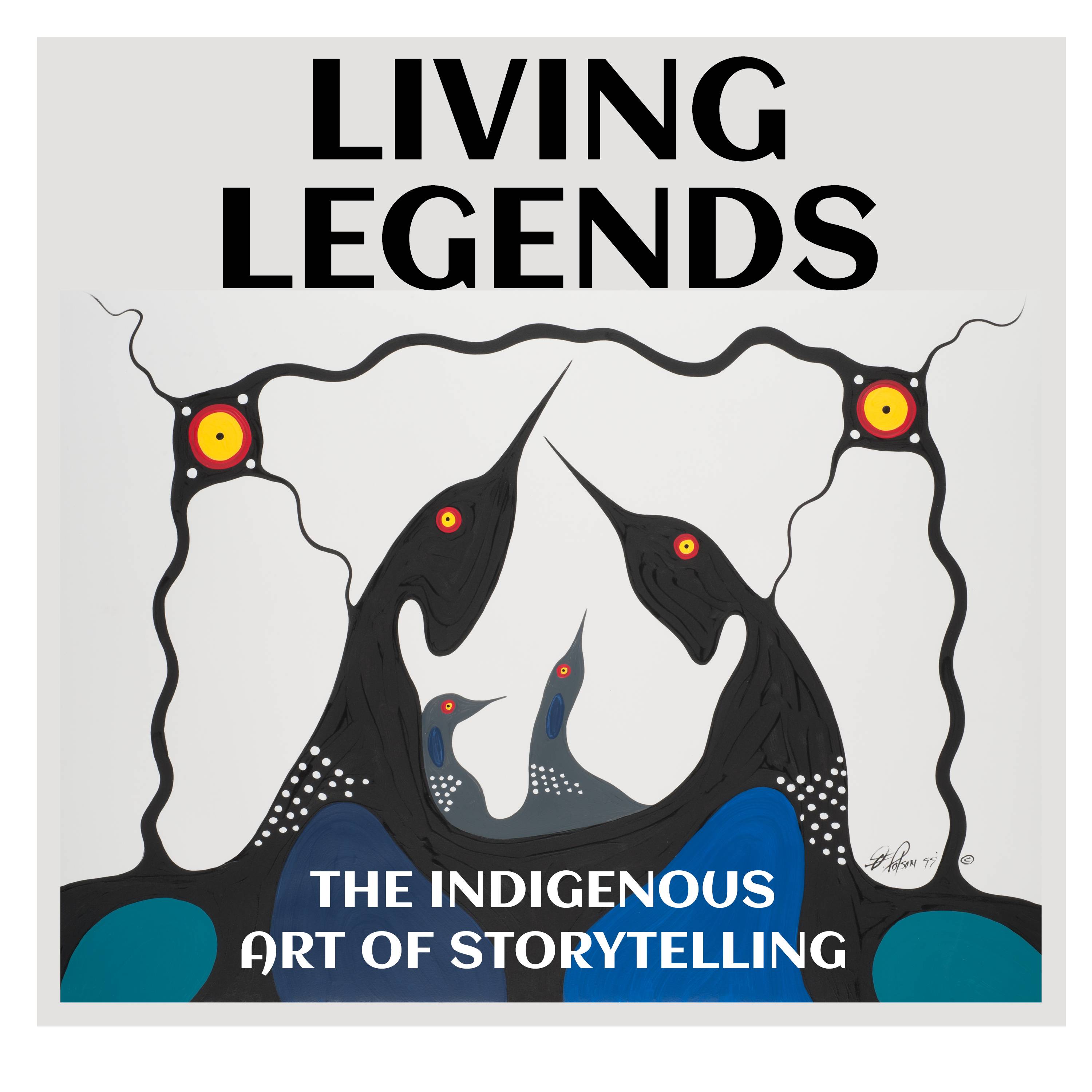 ROUNDS: Cannupa Hanska Luger
What is lost and what is gained when form triumphs over function? In Rounds, a new installation created for Picker Art Gallery and part of the ongoing ar.ti.fact series, Cannupa Hanska Luger uses clay and absurdity to probe this question. Responding to a long history of the removal and appropriation of Indigenous cultural forms, the artist transforms devices enmeshed in contemporary militaristic and extractive American culture. In doing so, Luger negates the destructive function of such devices and offers up a world in which they have become objects of pure form.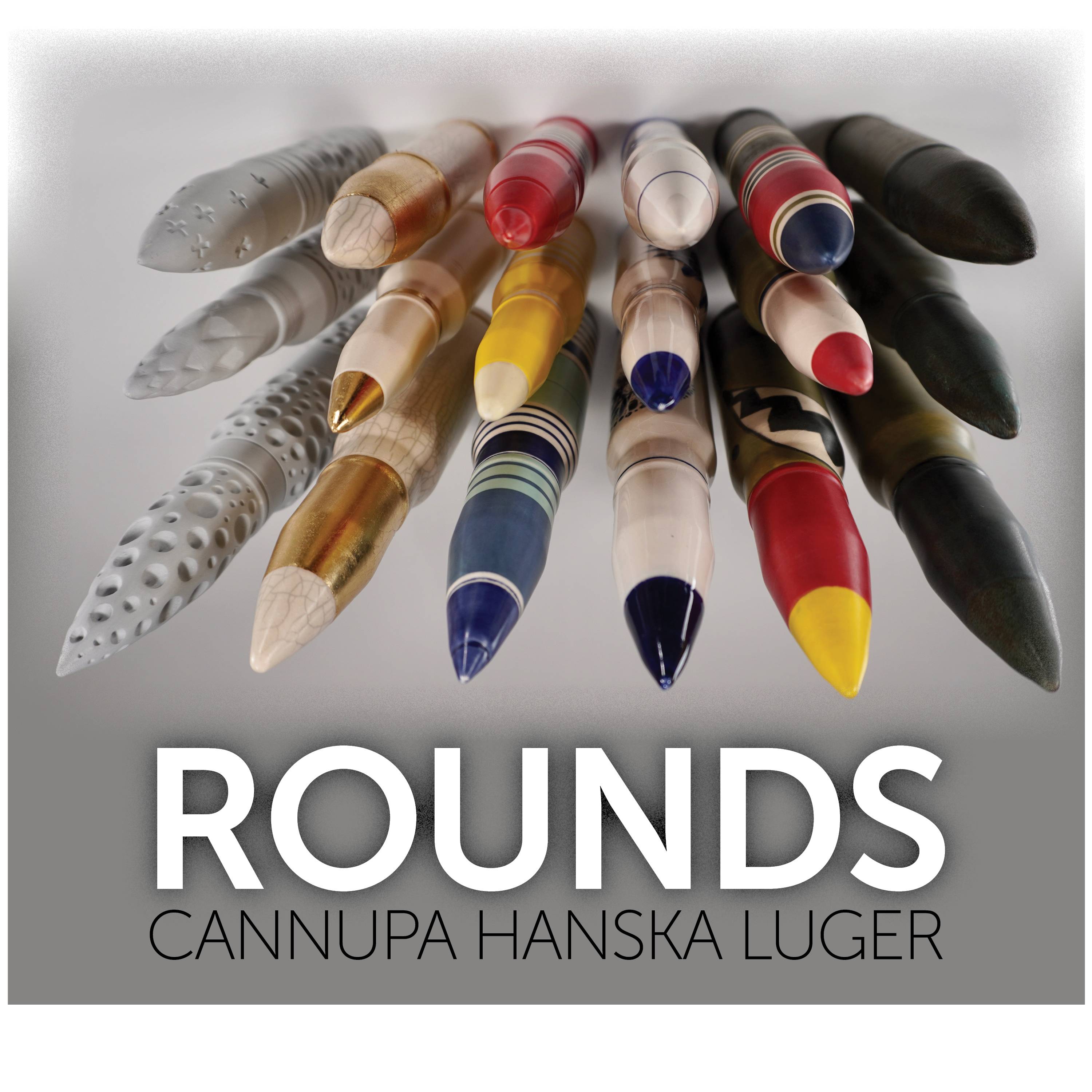 Artist-in-Residence
Cannupa Hanska Luger visits Colgate
Saturday, April 9, 10am-4pm
Community Art Workshop: Bison Bead Project
Hamilton Village Green
A collaborative art workshop led by Luger. The artworks created in this workshop will be incorporated into Luger's current social collaborative project, the Bison Bead Project. Participants will create 1" clay beads that will later be fired, stained in ink, and strung together by Luger to create a new monumental ceramic sculptural installation.
In the US during the 1800s, bison were slaughtered to near extinction by settlers in an attempt to eradicate a natural resource vital to Indigenous communities of the Great Plains. Today, there are approximately 20,000 plains bison managed as wildlife. Each bead will represent one bison, and the installation will shed light on the importance of wild bison conservation and how environmental destruction continues to impact Indigenous communities.
This is the third project in Luger's Counting Coup series, which aims to utilize social collaboration to re-humanize large and abstract data through the process of creating handmade clay objects.
Also visit Cannupa's work in the current exhibition at Picker Art Gallery, with special hours Saturday, April 9 from 10am-5pm, or during normal hours.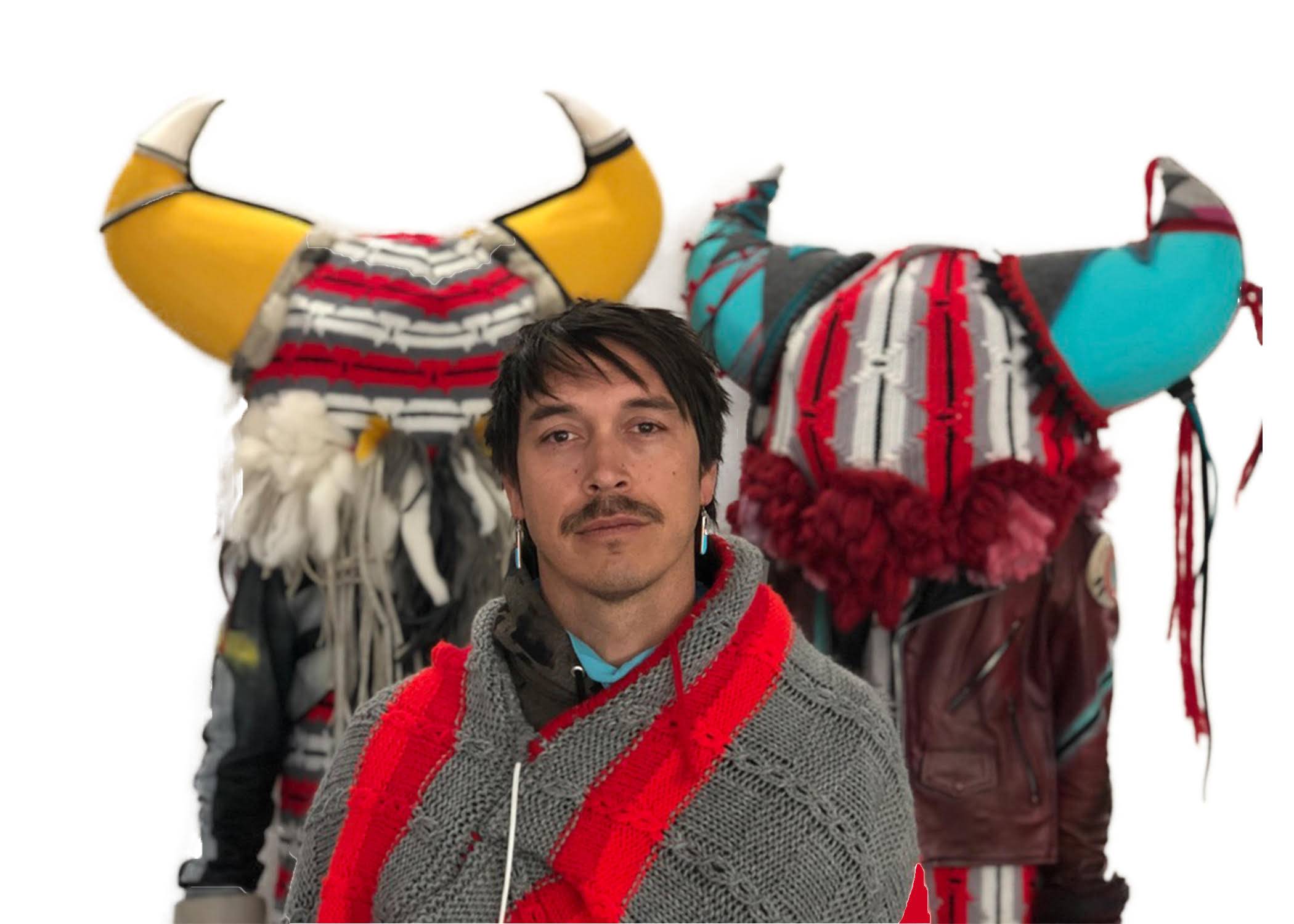 Monday, April 11, 7pm
Film Screening and Q&A
Hamilton Movie Theater, 7 Lebanon Street, Hamilton
Join visiting artist Cannupa Hanska Luger for a screening of the films from his series, Future Ancestral Technologies, along with some of his other short films. The screening will be followed by a Q&A with the artist. Pizza, popcorn, vegan/gluten options, and soft drinks will be provided. 
Tuesday, April 12, 11:30am
Gallery Talk by Cannupa Hanska Luger
Picker Art Gallery, Dana Arts Center, Lally Lane
Visiting artist Cannupa Hanska Luger will speak about his work in the exhibition, Rounds, and on his artistic practice more broadly. 
Tuesday, April 12, 6pm
Exhibition Reception
Picker Art Gallery, Dana Arts Center, Lally Lane
All are invited to a free reception at Picker Art Gallery to celebrate the artists in the exhibition Living Legends: The Indigenous Art of Storytelling and the culmination of Cannupa Hanska Luger's residency at Colgate. The evening will include food and drink and will immediately follow the talk in Golden Auditorium, 105 Little Hall, by David Treuer (Ojibwe) presented by the Division of Arts and Humanities.