Hmm, we see that some of these cameras are down. We're eager to restore them to service, but for the moment we are focusing on ensuring hybrid and virtual classes have all the technical support they need.
We'll bring the webcams back as soon possible!
Village of Hamilton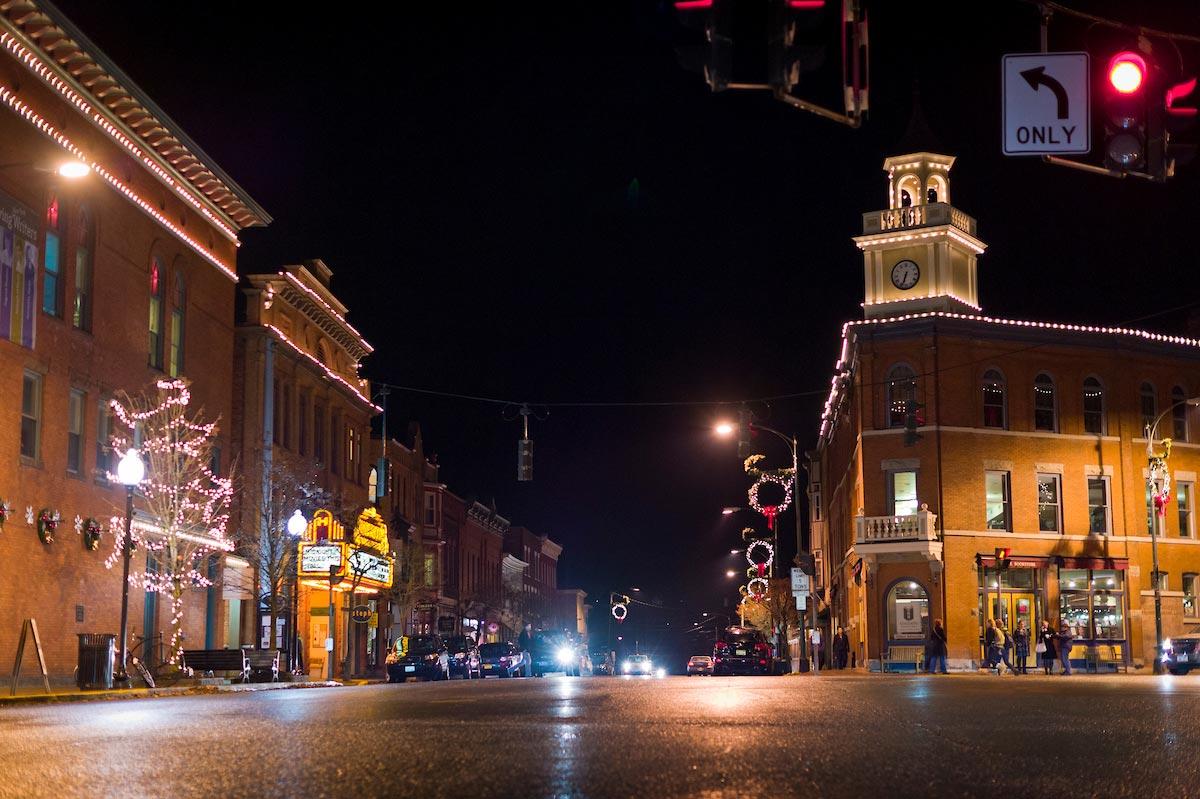 Hamilton, NY, has been recognized as one of the friendliest towns in the country. Here you can see views of the Village Green and Broad Street as it runs toward campus. On the left is the steeple of First Baptist Church, founded in 1796.