O'Connor Campus Center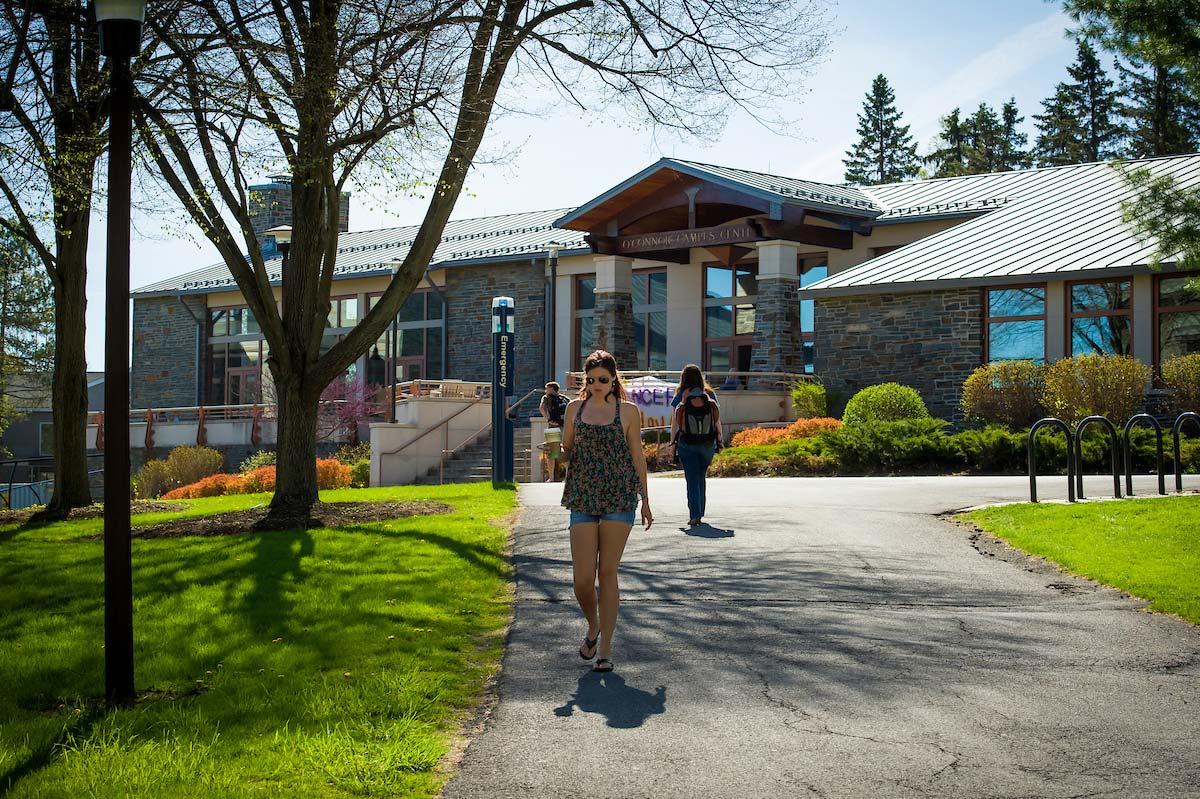 The "Coop Cam" provides a good option for getting a wave hello from somebody you know. Ho Science Center is visible in the background.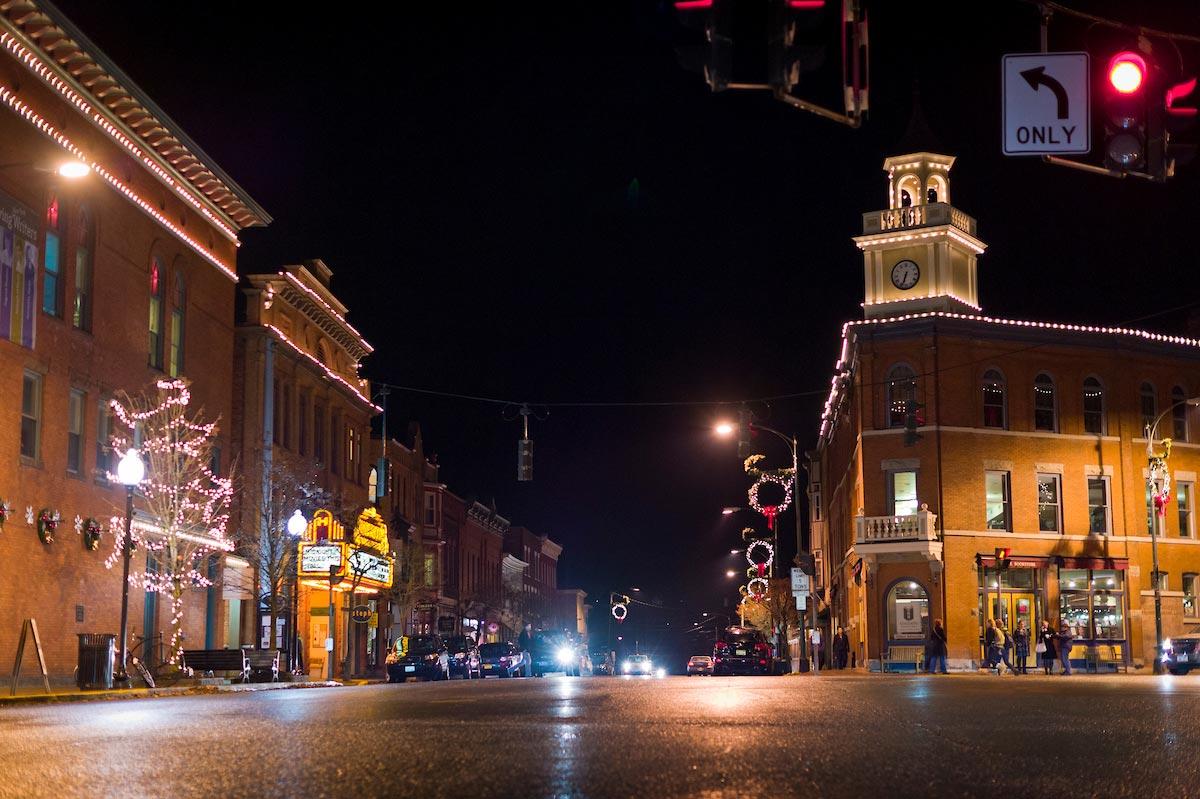 Village of Hamilton
Hamilton, NY, has been recognized as one of the friendliest towns in the country. Here you can see views of the Village Green and Broad Street as it runs toward campus. On the left is the steeple of First Baptist Church, founded in 1796.
Class of 1965 Arena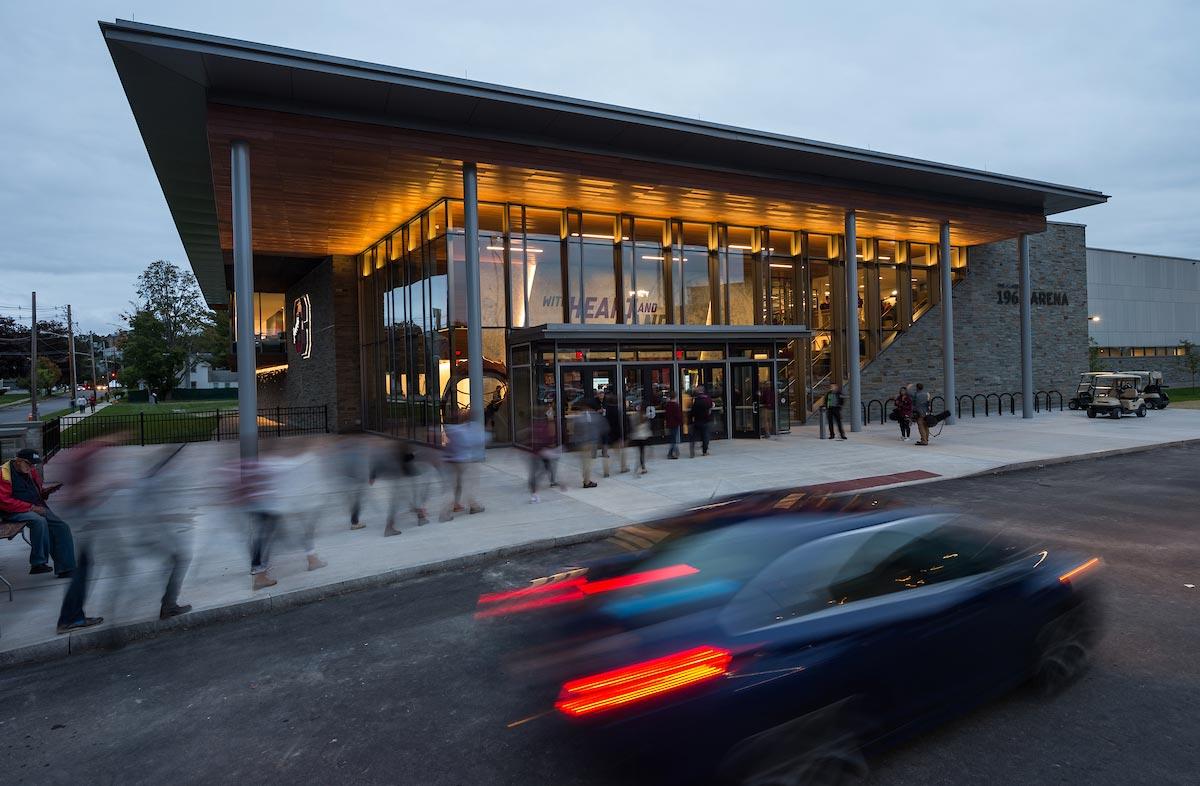 The facility is the home of the Colgate men's and women's ice hockey teams. Men's and women's lacrosse and soccer teams also have locker rooms inside the arena.