Colgate teaches its students to identify objectives, develop a plan, and work diligently to achieve success. The university followed its own advice when it built Benton Hall.
The Project
In 2018, Benton Hall fulfilled Colgate's ambition to house student career services under one roof — and it declared the university's commitment to success after graduation. Similar to many campus buildings, Benton Hall's exterior incorporates a Romanesque style. The construction of Benton Hall is a part of Colgate's larger $60 million building campaign to enhance the student experience. The building was designed by Robert A.M. Stern Architects, one of the world's leading academic architectural design companies.
The Opening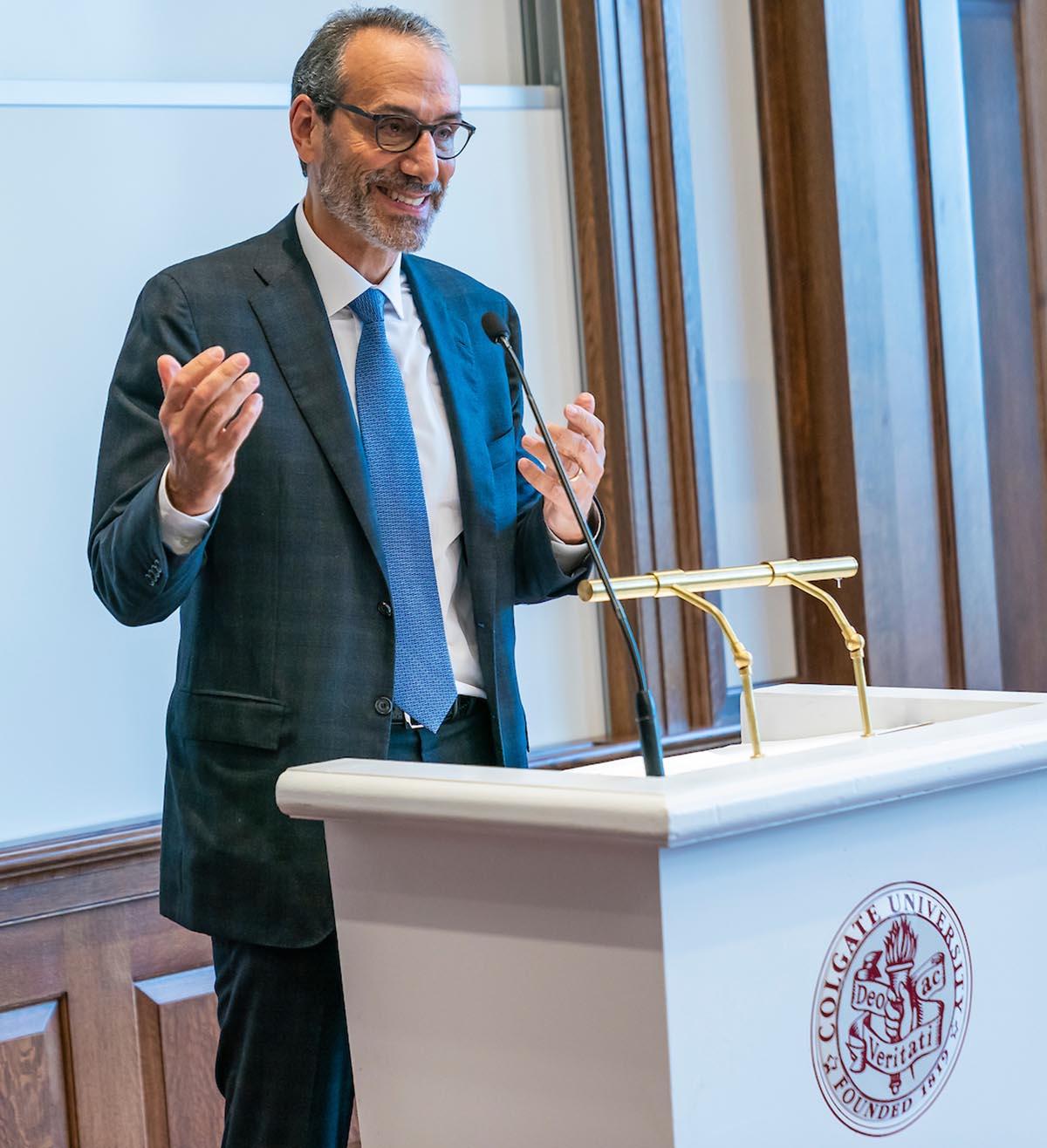 Benton Hall officially opened on Sept. 28, 2018. Lead donor and Board of Trustees member Dan Benton '80, P'10, H'10 was present for the festivities. As the new hub for career discovery, the building has an interview suite and five tech-integrated interview rooms, the Clifford Commons and Rosensweig Seminar Room for larger meetings and teaching space, 10 spaces with video conferencing capabilities, and administrative offices.
The Impact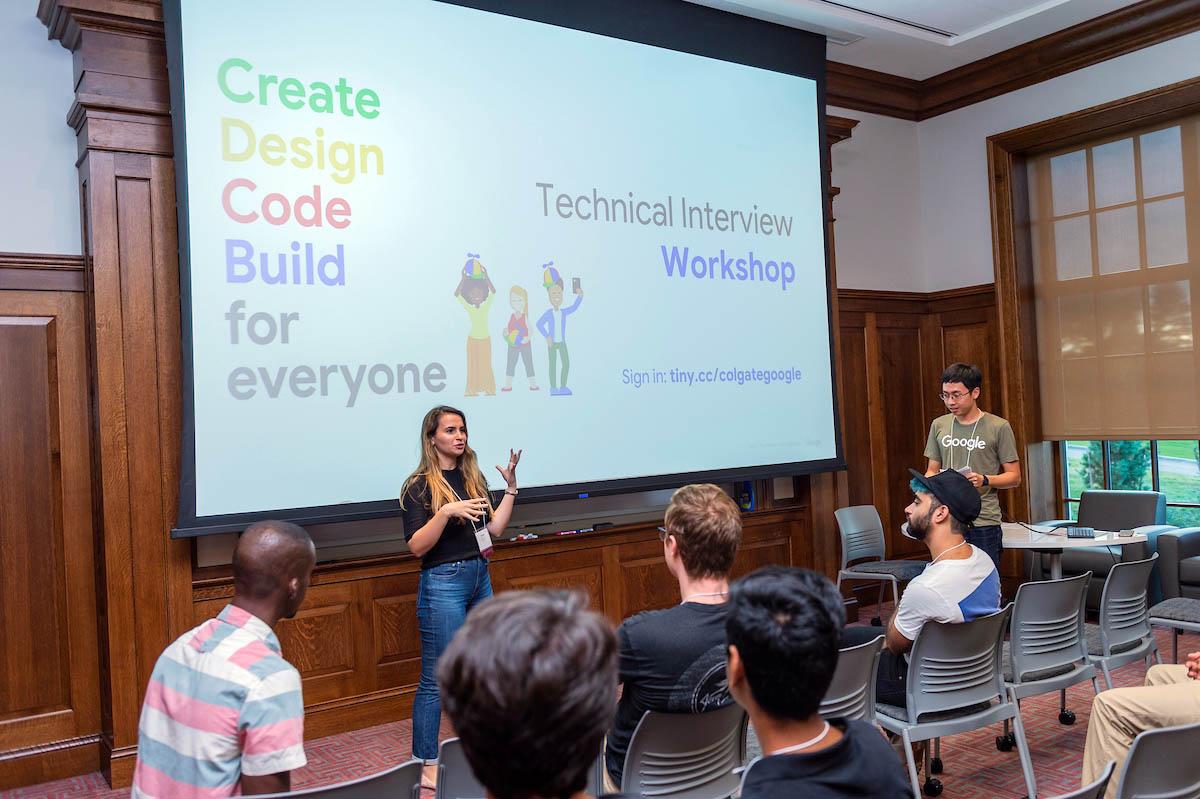 Benton Hall was envisioned by the university, its major benefactor, and Board of Trustees as the physical embodiment of Colgate's commitment to student success beyond graduation. In the first months since its opening, Benton Hall has delivered on its promise, as 90% of students use the facility to explore their options after Colgate.
Reflecting Colgate's commitment to sustainability and achieving a carbon neutral campus by 2019, Benton Hall is aiming to become LEED Platinum certified. Materials in the project are made of recycled materials and sourced from within 500 miles of the site, including blue stone from Ithaca.