Welcome to Chapel House!
Chapel House is a place for seeking deeper religious insight by people of all faiths, and by those who acknowledge no religious faith.
Chapel House's public hours for Summer 2022 are as follows:
The Chapel is open 24 hours, seven days a week.
The House is open:
Monday-Friday: 10am-2pm
Saturday-Sunday: Closed
Face masks are required upon entry.
For additional hours during Reunion, please e-mail Rodney Agnant at rjagnant@colgate.edu.

Chapel House is available for overnight retreat Monday-Sunday, dependent on staffing and room availability. For more information and to book a retreat, contact Kathy Keyes at kkeyes@colgate.edu  or 1-315-228-6087.
Personal Worship and Meditation
Stalls at the rear of the chapel make it possible for several people to be present simultaneously without disturbing each other. Two oratories provide privacy when the curtains are drawn.
Instead of pews, our chapel features individual chairs. This design choice was made so that a person can sit comfortably for long periods of time.
Flexibility
Our chapel has not been formally dedicated. It is consecrated by the worship of those who use it.
Because the space is intended for use by those of any religious background — or none — the Christian cross usually sits behind the reredos. Upon request the Christian cross can be placed on the reredos for specific meetings, prayers and events. This provides the space with the flexibility to serve all visitors, regardless of their religious affiliation.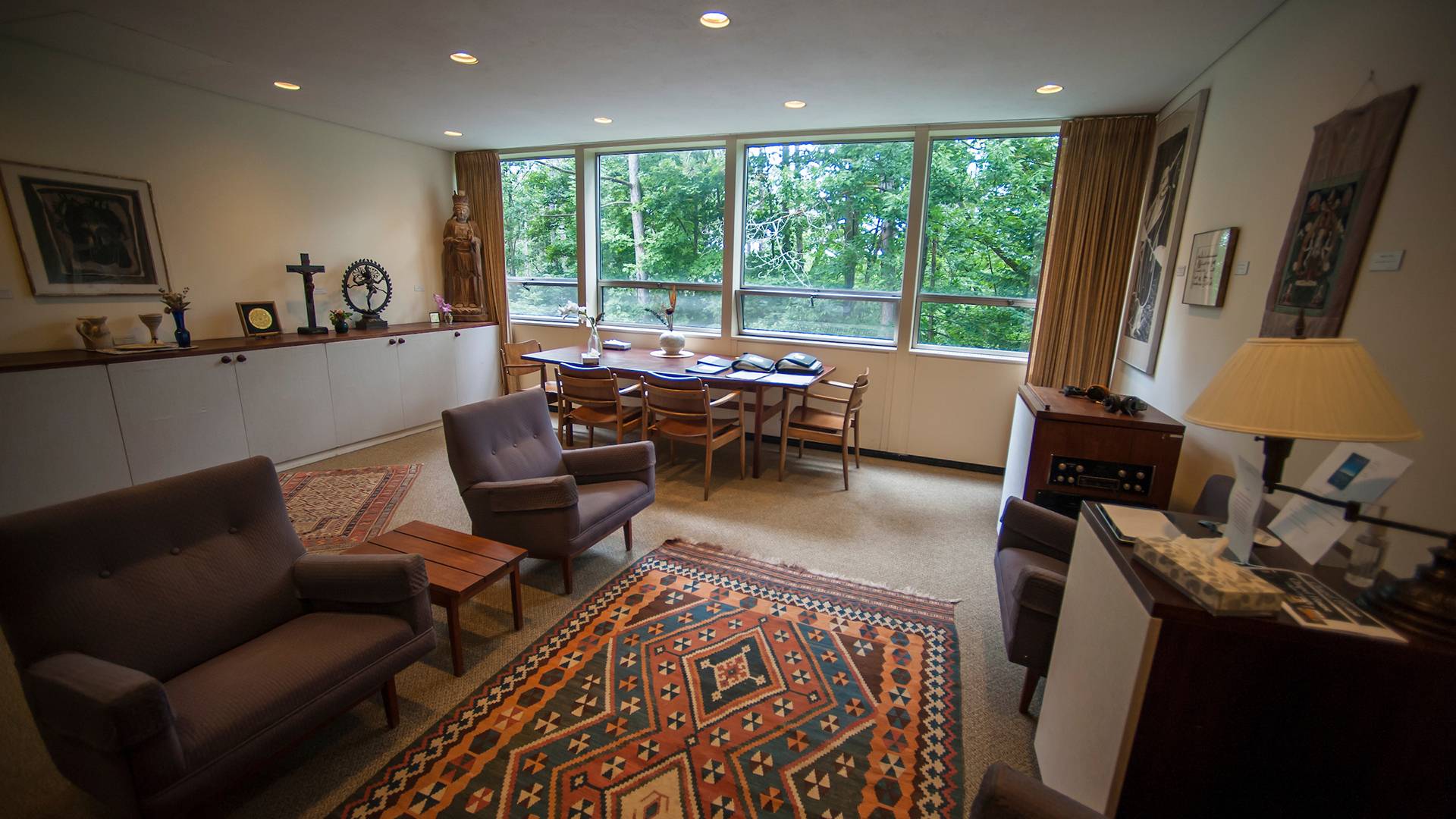 A look inside Colgate's interfaith center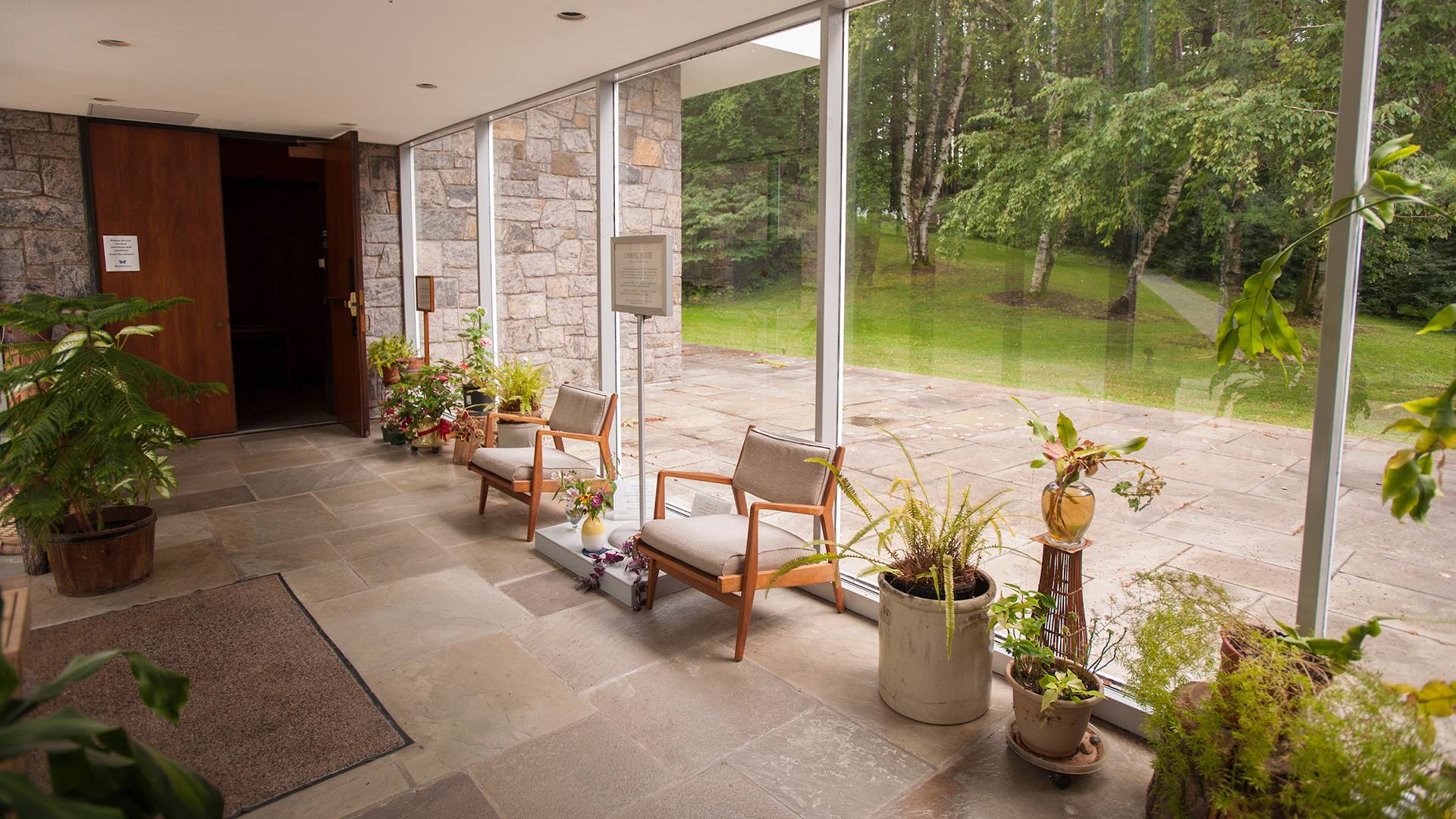 A look inside Colgate's interfaith center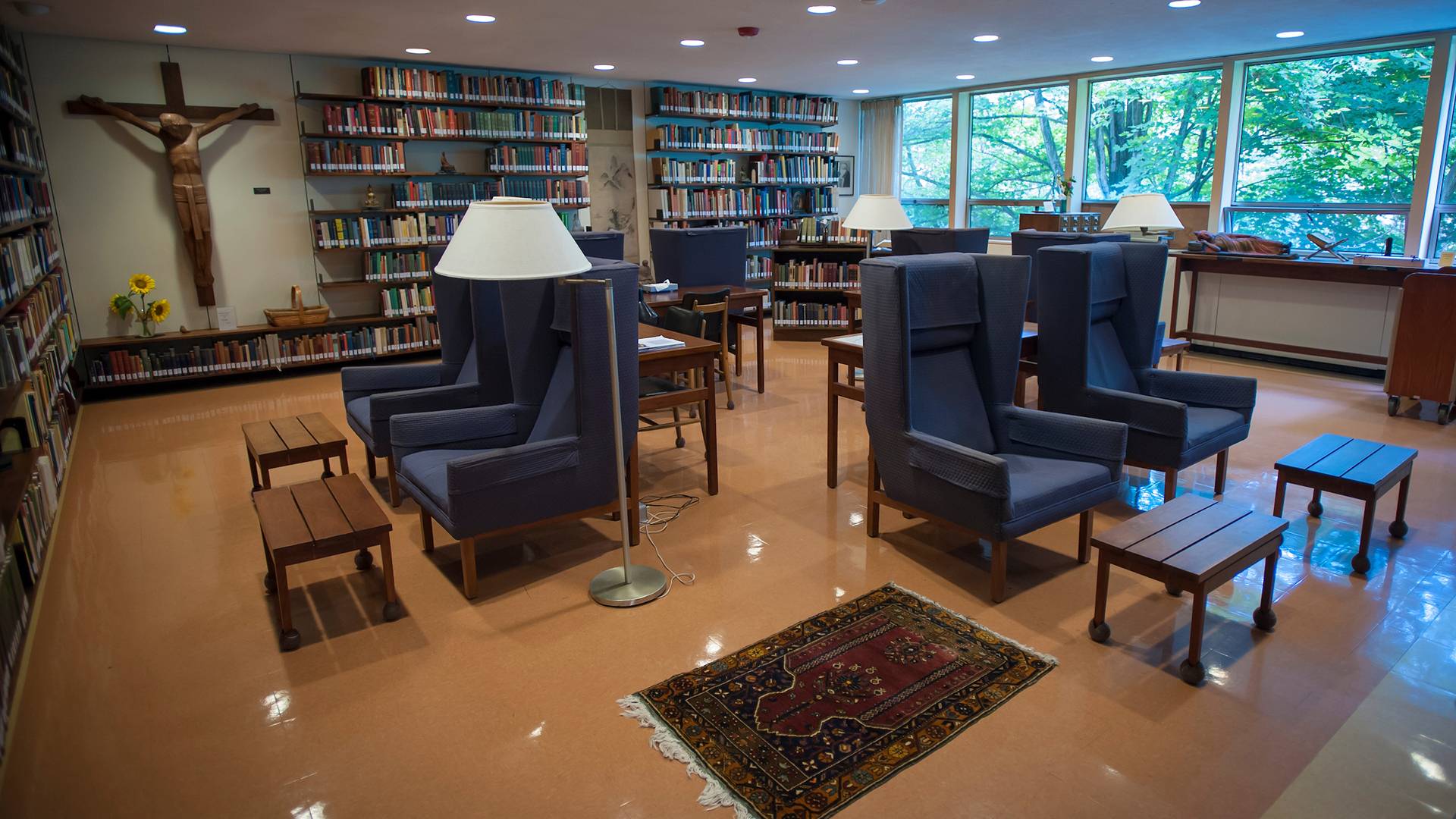 A look inside Colgate's interfaith center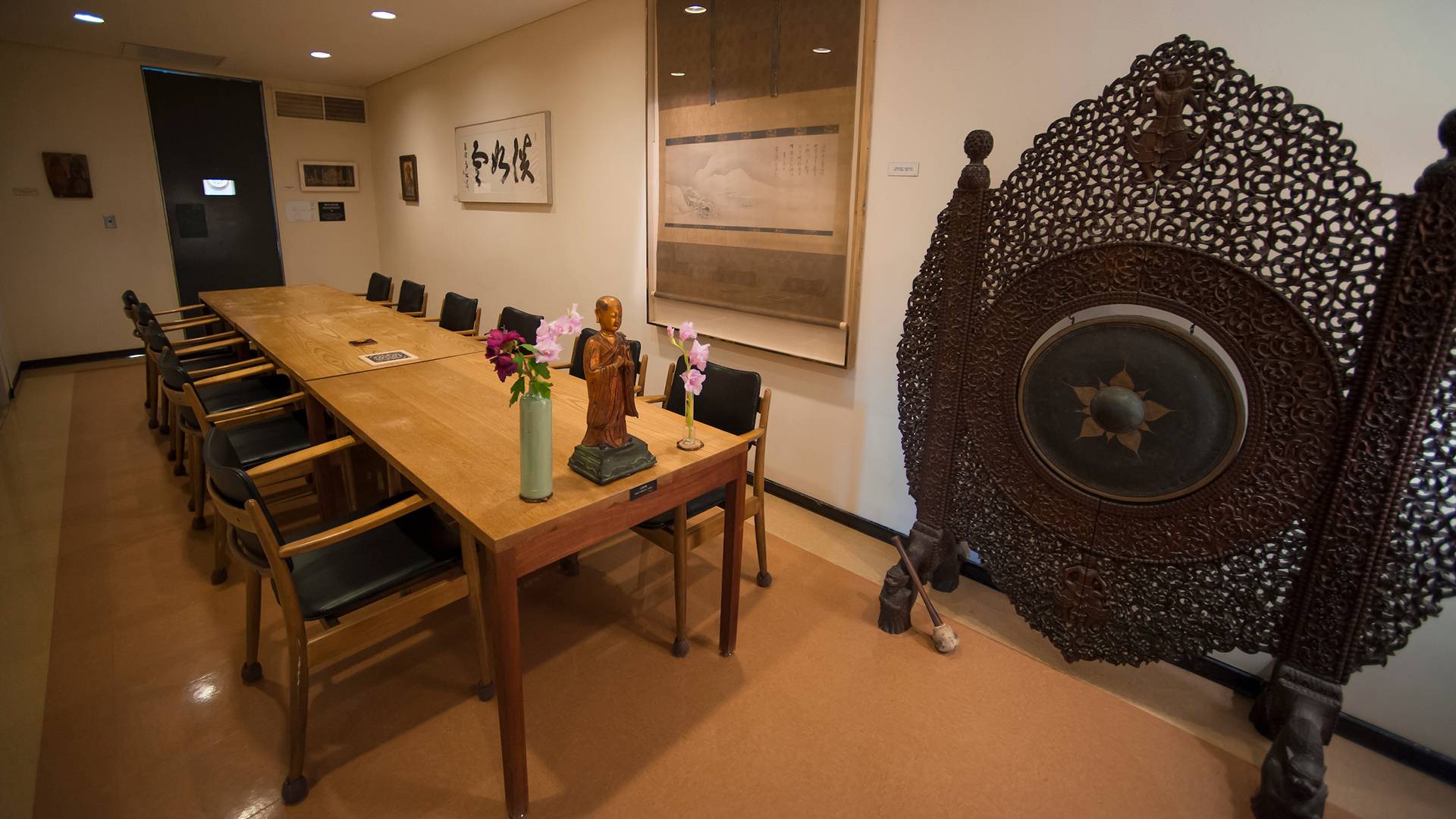 A look inside Colgate's interfaith center
Vision Statement
Chapel House has released a vision statement following a systematic review of comments, letters, e-mails, and feedback from several fora. The vision statement will guide the future of Chapel House.
About
Origins
In 1959, Chapel House was built on the Colgate campus with a gift from a donor who asked that her identity never be revealed.
Administration
Chapel House belongs to and is administered by Colgate University. It operates on endowment funds, which must cover expenses without requiring any help from other university funds.
Additional gifts toward its programs are welcome, but they must be anonymous, in keeping with the pattern set by the original donor.
Architecture
Chapel House opened its doors in 1959. The space was designed by Skidmore, Owings, and Merrill, and is an example of late international-style modernism.