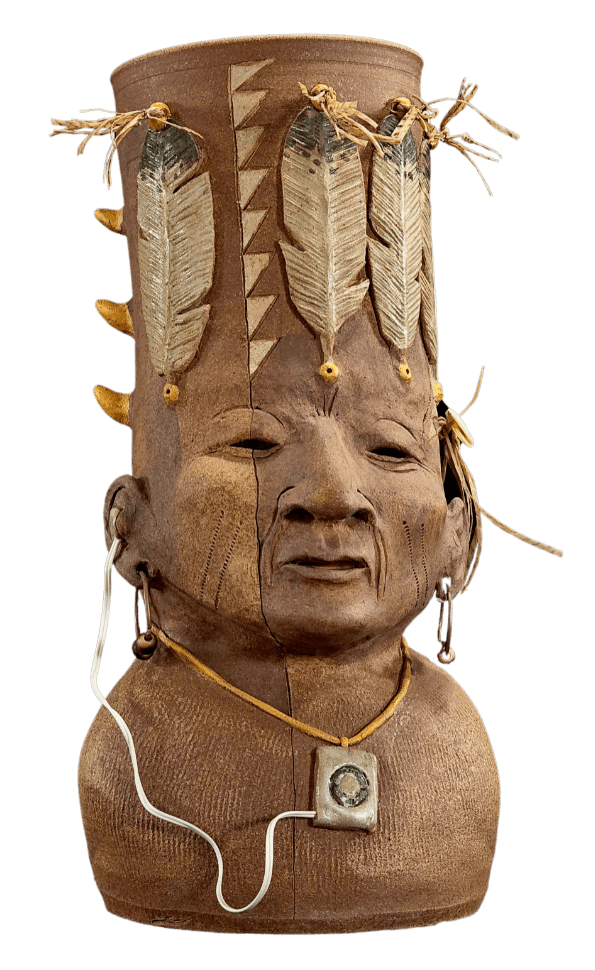 Beyond the Beat:
Explorations in Music and Culture
February 24-December 9, 2022
This exhibition features historic and contemporary works from the Longyear Museum of Anthropology and Picker Art Gallery from Africa, Latin America, and around the world. These collections, together with loans from the student curators, and interviews from individuals around campus, serve as a celebration of music around the world and in our community here at Colgate. This exhibition was curated by nine students during a Museum Curating class (MUSE 300) during the fall of 2021. From concept to research, design and label-writing, to interviews and installation, the students played a role at every step of the process.
Stop by the gallery to engage with our music stories and add to our community playlist!