The Athletics Identity places Colgate Athletics as champions in every field and every arena. It houses marks that express it as a core element of the Colgate experience as well as visuals that represent the unique spirit and energy of Colgate Athletics. The Athletics Identity is for use only by the Athletics Department.
 
Marks
Athletics C Mark
The Athletics C mark is a critical element of the Athletics Identity. As such, it must be used consistently and appropriately. The Athletics C mark should be displayed prominently and clearly to maximize its impact. It is essential to show the mark with a clear space area around all four sides and adhere to the recommended color combinations to maintain the Athletics Identity's consistency and integrity.
 
C Shield Mark
The C Shield mark is the preferred secondary mark. Additional iterations can be provided for situations where one-color black or white versions are needed for production. The C Shield Mark should not be used in large-format applications.
Wordmarks
The Colgate Athletics wordmarks are set in Colgate Sporty Pro, a typeface designed by Alejandro Paul in 2020. The Athletics wordmarks have been developed with particular letterspacing and should not be recreated by simply typing them out. The official vector artworks should always be used.
 



C Mark Lockups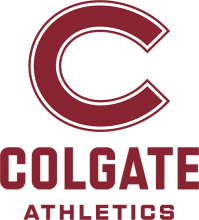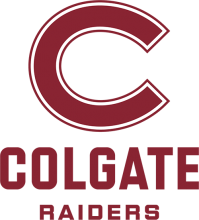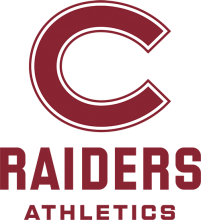 Shield Mark Lockups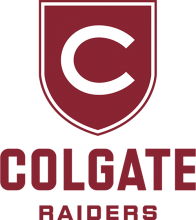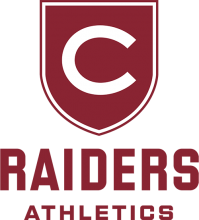 'Gate Mark
The 'gate mark is a tertiary option and should never be used as a primary identifier of Colgate Athletics and should never be paired with a specific sport or Athletics identifier, as it is not intended for lockup use.
Design Elements
Two primary design elements tie the layers of the Colgate Athletics look and feel together — textured backgrounds and a striping system.
Texture
Backgrounds are treated with a textured element, representing our scholar-athletes' work ethic and mentality.
When selecting and applying background texture, be sure to apply an appropriate opacity to reduce its strength slightly. For most applications and scales, 50% opacity is ideal, but use discretion based on the composition and size of your needs.
Stripes
The 13 stripes design element represents the founders of Colgate.
Headlines are anchored by a striping system that creates a vertical "lock." When compositions allow for the appropriate clear space, two sets of stripes can be used with messaging in between to "complete" the structure. Otherwise, one set can be used as an anchoring element, irrespective of a specific message.
Color Palette
Primary Color
Officially adopted in the spring of 1900 by the Students' Association and faculty, Colgate Maroon is the University's primary color and should always be the most dominant color element.
Colgate Maroon
PMS 202 C
PMS 7427 U
RGB 130 / 16 / 25
HEX 821019
CMYK 30 / 95 / 75 / 30
White
RGB 255 / 255 / 255
HEX FFFFFF
CMYK 0 / 0 / 0 / 0
 
Night Black
RGB 0 / 0 / 0
HEX 000000
CMYK 0 / 0 / 0 / 100
Imagery
Colgate University Athletics photography features a full spectrum of scholar-athletes — both men and women — across the full range of Colgate University Athletics programs. To maximize visual impact selects capture moments of intensity and athletic performance that speak to our competitive excellence. Imagery usage has two levels — foreground and background — which represent the duality of our brand platform (Every Field, Every Arena). The use of academic achievements/settings in background imagery contrasts and complements scholar-athlete foreground imagery on this front, though it is not a requirement.
Typography
The Colgate Athletics identity is driven by dynamic fonts with extensive weights, widths, and styles to match every need.
Colgate Sporty Pro, the official typeface of Colgate Athletics, is a custom version of the Sporty Pro typeface, designed by Alejandro Paul in 2020.
Helvetica Neue Condensed, which is available in multiple weights and styles, is intended for use in Body Text.
Colgate Sporty Pro
Helvetica Neue