The Dean of the College staff is student-centered in our approach to creating an enriching and safe campus environment for students. We focus on developing opportunities for students to learn and lead beyond a formal classroom setting.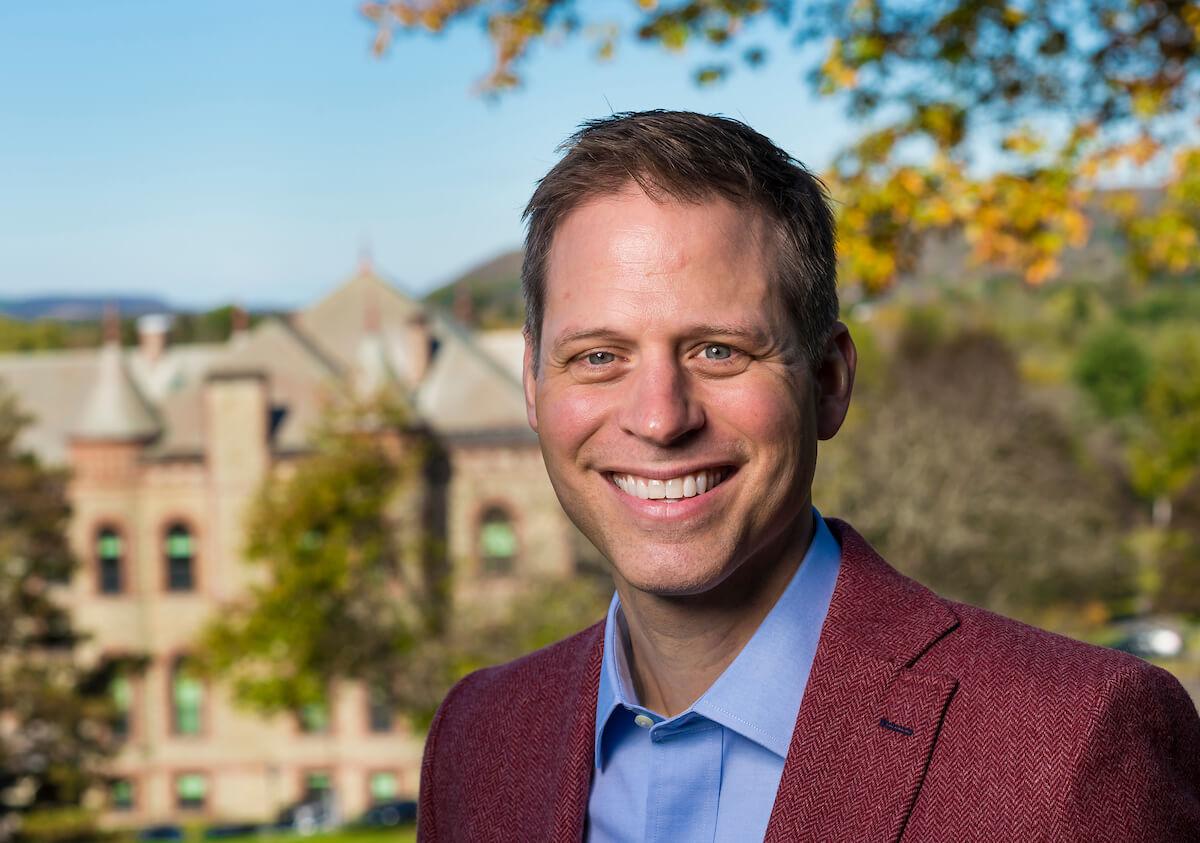 Message From the Dean
Dear students,
The Dean of the College (DoC) Division represents nearly 90 staff from 17 departments who are committed to deepening your Colgate residential liberal arts education. Our focus is you.  Whether celebrating your successes, supporting your missteps, helping you learn from one another, or encouraging you to better understand yourself and your purpose, the DoC furthers Colgate's educational mission through its student-centered approach, exceptional services, and learning opportunities.
We have great pride in this commitment: your education.  Welcome. 
Paul J. McLoughlin II, Ph.D.
Vice President and Dean of the College
Student Drop-in Hour
The dean of the college invites students to sign up via Zoom to meet with him during his open-office hour.
Friday afternoons*

*During academic year - please refer to the Colgate event calendar for exact dates and times.
Contact Info
mcarney@colgate.edu
315-228-7425
103 McGregory Hall
13 Oak Drive
Hamilton, NY 13346
Advising and Student Support
Student learning begins with a rich and varied educational experience that integrates the formal academic program with all of campus life. Colgate students will develop habits of learning and ways of living that are characteristic of a residential liberal arts education and that are guided by intellectualism, citizenship, accountability, diversity and inclusion, personal growth and wellness, and a lifelong connection to Colgate. The Dean of the College Division promotes open and respectful exchange of ideas and perspectives, deepening our commitment to human understanding and to the common good. The division furthers Colgate's educational mission through its student-centered approach, exceptional services, and learning opportunities.
The Dean of the College recognizes and appreciates the unique talents and contributions of each individual with whom we work. The division encourages ongoing diversity education and expects our staff to approach this endeavor with a sense of open-mindedness and willingness to experience the unfamiliar with respectful communication. We facilitate exploration, learning, and understanding of identity development and social justice issues, resulting in an inclusive and supportive community where each voice is heard and valued.
The staff in the Dean of the College Division are guided by the following principles as they work to develop, promote, and sustain a vibrant and inclusive residential learning community.
We value a collaborative culture that aligns departmental goals with the mission of the division and the 13 Goals of a Colgate Education, resulting in a comprehensive and valuable experience for all students.
We actively pursue a culture of excellence that respects diversity, seeks inclusion, and ensures accessibility as the foundation of our work. 
We are committed to building meaningful and respectful relationships with and among students, colleagues and to our broader community.
We strive to create a culture of recognition, appreciation and generosity that promotes personal and professional purpose and satisfaction.
We value a culture of professional engagement and continual learning that inspires creative and innovative strategies to approaching our work.
We subscribe to the consistent use of a curricular model for program and policy development and assessment.