On October 18–19, Colgate's Ho Tung Visualization Lab played a starring role in Data to Dome, the first iteration of the international planetarium conference ever to be hosted in the United States. A coterie of planetarium professionals, data scientists, librarians, astronomers, and researchers attended the two-day event focused on data visualization in the planetarium space.
The conference, funded by a grant from the Lampert Institute for Civic and Global Affairs, was the culmination of two years of work and collaboration with the Iziko Planetarium, the University of Cape Town in South Africa, and the International Planetarium Society. It was organized by Joshua Finnell, head of research and instruction and associate professor in the University libraries, and Joe Eakin, technical director of the Vis Lab. 
Colgate is one of the few liberal arts institutions equipped with a visualization lab — and faculty are tapping into the resource in innovative ways to visualize their research data in the dome space.
"The conference brought together a unique cross section of the data visualization community to collaboratively discuss and explore best practices for this emergent form of pedagogy and research," Finnell says.
"We're hoping to bridge the gap between corporations who own the planetarium software, data scientists who want the data visualization tools to be open source, and all the customers who are stuck in the middle," Eakin adds.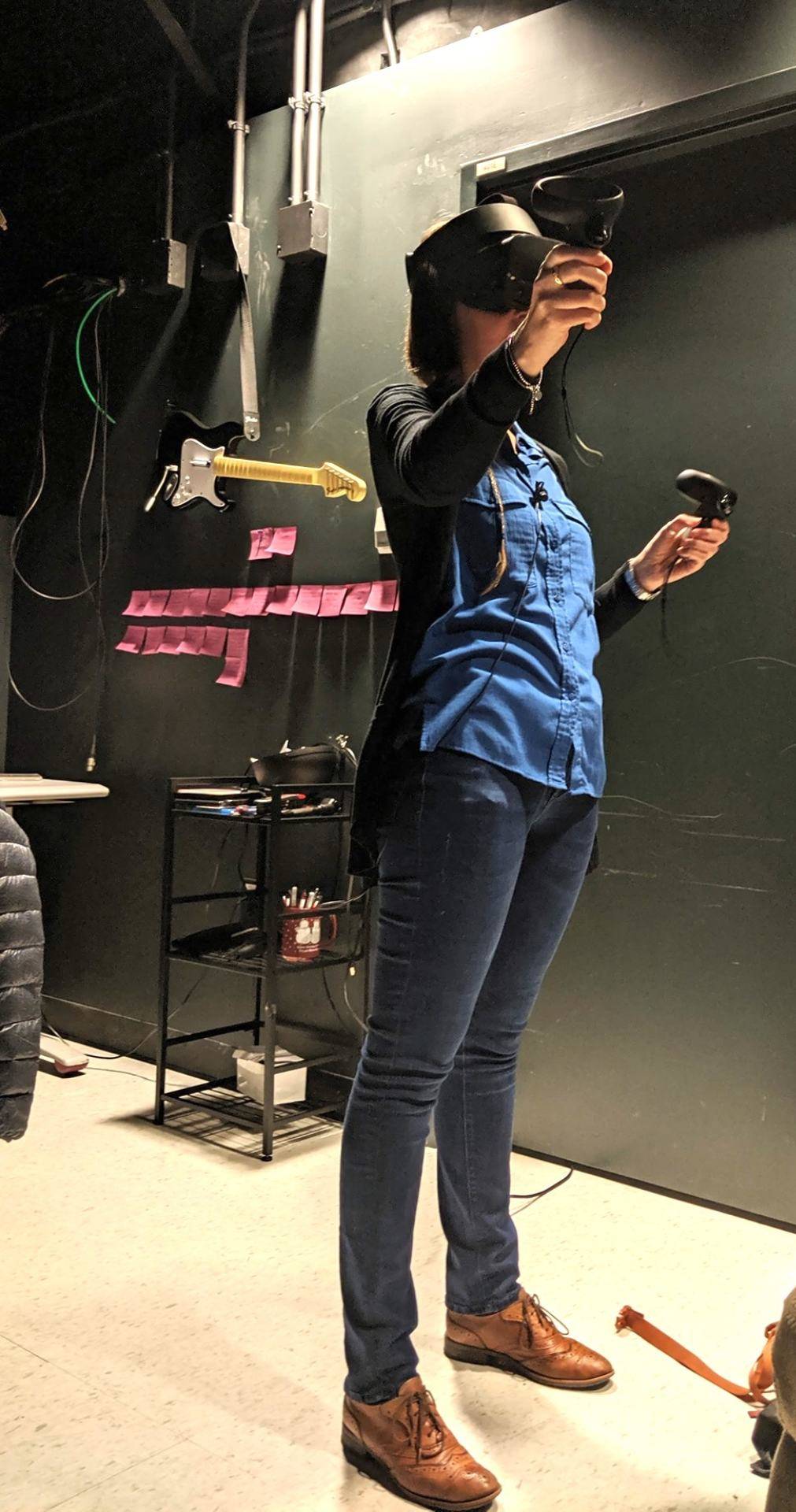 In a panel discussion on the first day of the conference, three faculty members described their data visualization projects. Mike Loranty, associate professor of geography, uses the dome to study arctic permafrost data. "We can use the dome to bring students to the site," says Loranty. He projects hemispherical photos of Siberian forests onto the dome and invites his students to "put themselves in the ecosystem as they work with the data."
Santiago Juarez, assistant professor of anthropology, specializes in the study of the ancient Maya. He uses an Artec Spider 3D scanner to make images of ancient ceramics and then projects the images onto the dome. "3-D visualization isn't just changing the way we preserve data, but how we use materials," Juarez says. "The scans are so detailed, we can visualize the making of the object down to taking measurements of the potter's fingerprints." 
Geology professor Joseph Levy uses the Vis Lab to imagine Lidar data of the Antarctic continent. "The dome is incredible for this type of high-resolution data," says Levy. "It's an immersive way of communicating the landscape." 
Conference attendees were impressed with Colgate's multidisciplinary use of the Vis Lab.
"This is clearly the way to go," said Thomas H. Jarrett, SARChI chair in astrophysics and space science at the University of Cape Town. "Using small domes attached to academia is optimal because they are more open to research and collaboration, while the collegiate research atmosphere is conducive to sharing and formulating ideas and new projects."