Get immersive exposure to modern techniques in geography, and bridge the social and natural sciences to study interactions between people and their environments.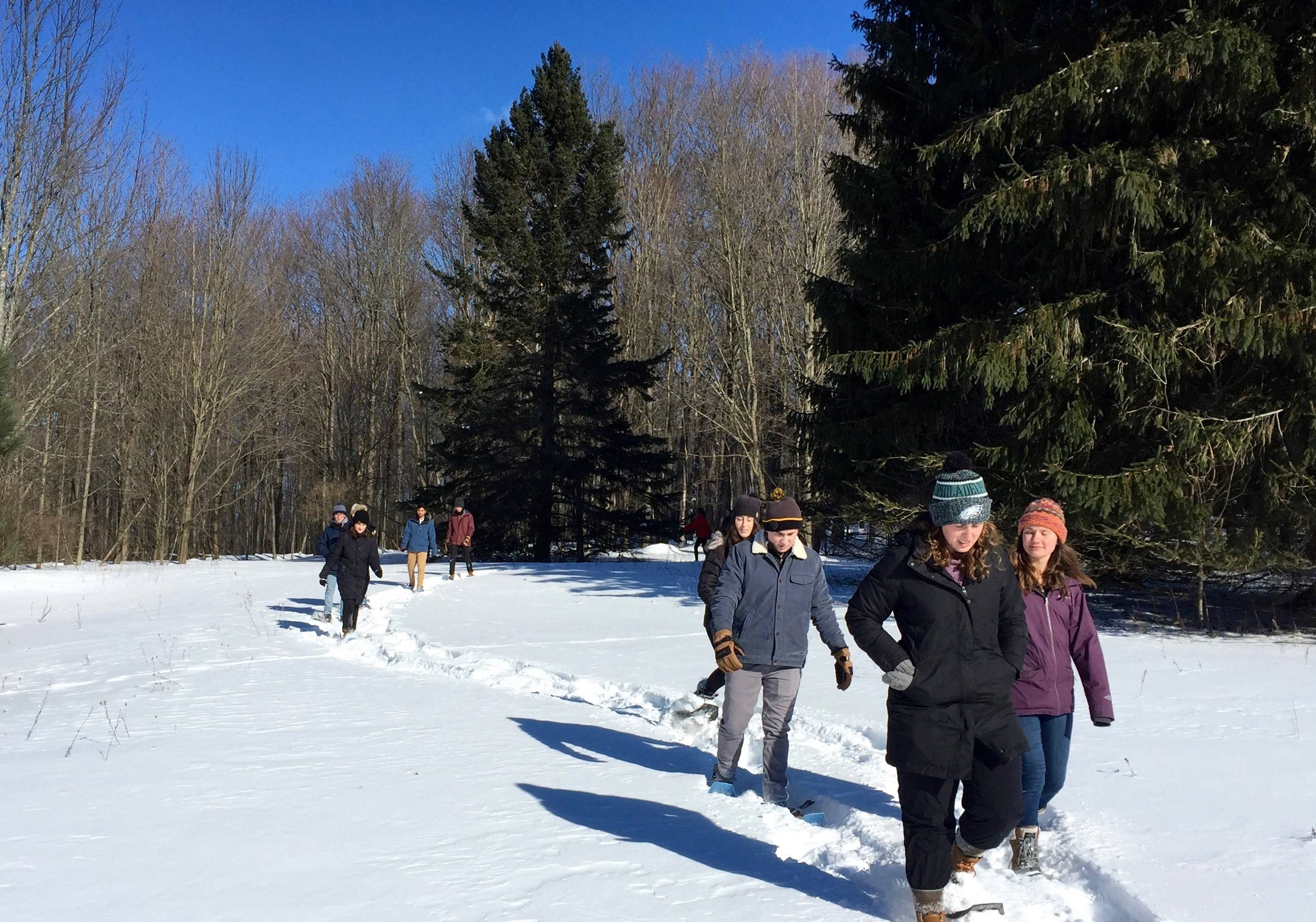 Colgate geography students delve into a wide variety of fields: public health; urban planning; hazard and disaster mitigation; international development; geopolitics; physical, biological, human, and nature-society geography; climate science; environmental and social justice; and natural resource management. They acquire a deep understanding of the relationships between humans and their natural and social environments.
As the relationships between humans and physical place evolve, the interdisciplinary skills and knowledge fostered through study of geography are more relevant than ever.
The department offers the following majors and minors:
Majors:
Geography
Environmental geography
We started talking about the trails, since we both like to walk on them, and Professor Klepeis said that some of the first-years in his first-semester seminar had gotten lost up there. We thought, well, if there was a better map, maybe people wouldn't get lost — so I should make one!

Jenna Lilly

Class of 2017