The physics and astronomy department explores fundamental questions about the nature of matter and the universe and confronts challenging and exciting scientific problems.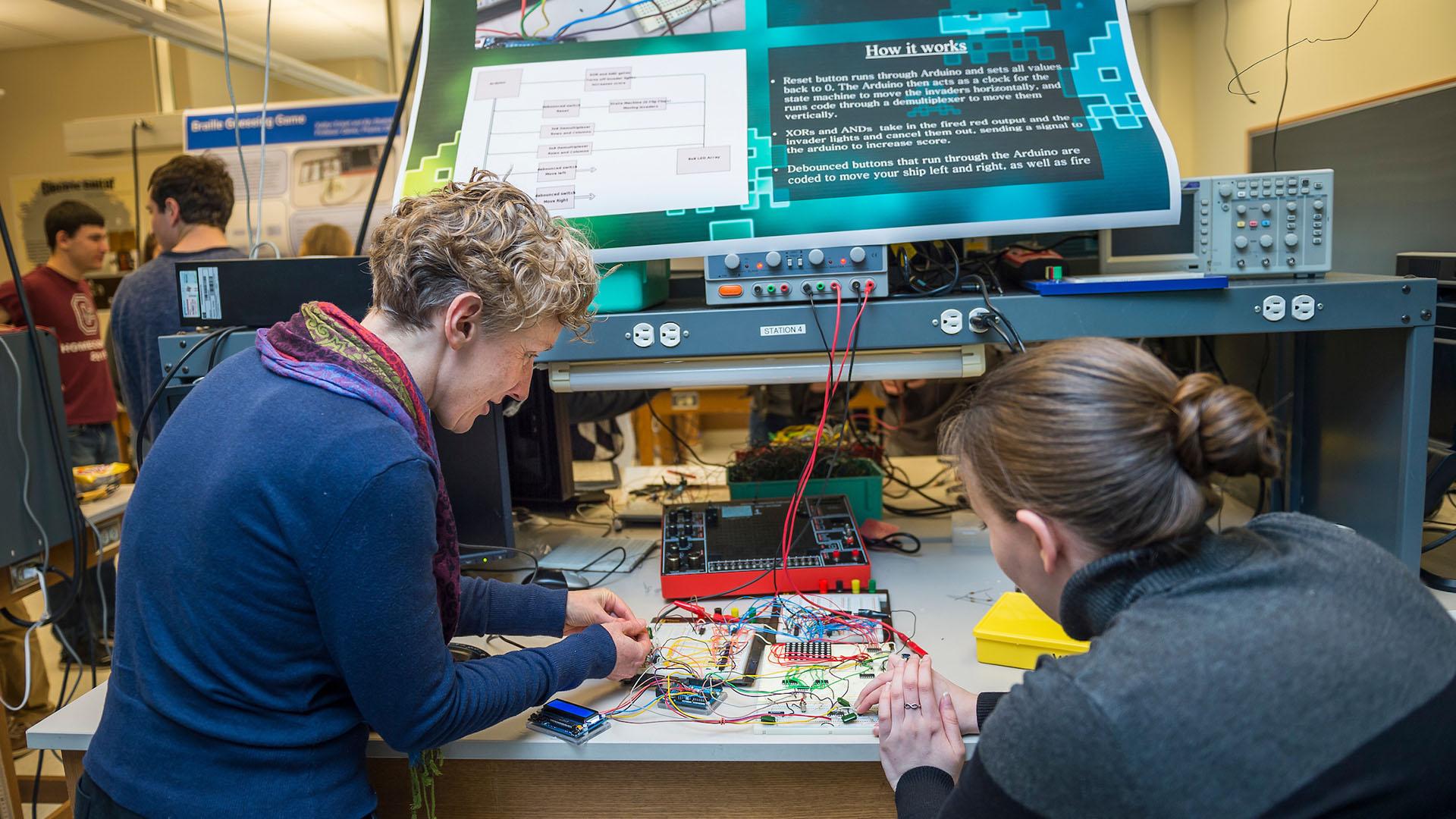 Seek answers to fundamental questions about the nature of matter and the universe. Tackle challenging and exciting scientific problems, and learn in an atmosphere that encourages engagement and discovery.
Students explore academic interests in small classes that offer unparalleled access to distinguished faculty, top-tier facilities, and graduate-level research opportunities for undergraduates.
The department offers major and minor courses of study in:
Majors:
Physics
Astronomy-Physics
Astrogeophysics
Physical science (interdisciplinary with chemistry and mathematics)
Below is a list of some of the many graduate schools and graduate programs that our graduates have joined recently. Significant numbers of our graduates have also directly gone on to take jobs ranging from teaching and spacecraft design to playing professional ice hockey.
Columbia University
Cornell University
Harvard University
Massachusetts Institute of Technology
Northeastern University
Princeton University
Stanford University
Syracuse University
Tufts University
University of Pennsylvania
University of Massachusetts Amherst
University of Michigan Ann Arbor
University of Rochester
University of Texas at Austin
Washington University in St. Louis
Yale University
Graduate Programs: Physics, Astronomy, Materials Science & Engineering, Mechanical Engineering, Electrical Engineering, Planetary Science, Aerospace Engineering, Biomedical Engineering.
Job titles: Teacher, Research Assistant/Associate, Project Manager, Technology/Product Consultant, Software Engineer, Operations Analyst, Investment Banking Analyst, Data Analyst.
It is inspiring to feel that there is always something new to learn.
Guidance for Faculty and Staff Applicants
Review useful guidance for applicants. Please feel free to browse our website to learn more about the department.