Students and faculty in astronomy seek answers to fundamental questions about the nature of matter and the universe and the advancement of space science.
Students and faculty conduct significant research in the field of astronomy. Many students remain on campus during summer breaks to work on projects with faculty members. Their findings are frequently shared at conferences, in posters, and through publication.
Access to facilities on campus such as the Foggy Bottom Observatory and the Ho Tung Visualization Lab supports these research efforts.
Foggy Bottom Observatory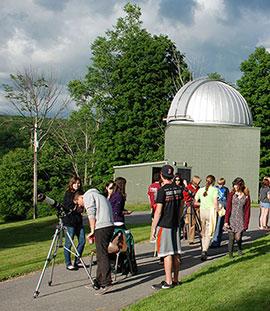 The University's location on a rural hilltop with limited light pollution grants us an incredible view of the night sky, even with the naked eye. Students and faculty take full advantage of this feature of the University's location with the Foggy Bottom Observatory.
Students and faculty utilize the advanced research equipment at this facility to conduct high-level research and educate members of the community about the features of the sky above them. Researchers maintain detailed online records of the work they do and the history of the facility.
Ho Tung Visualization Lab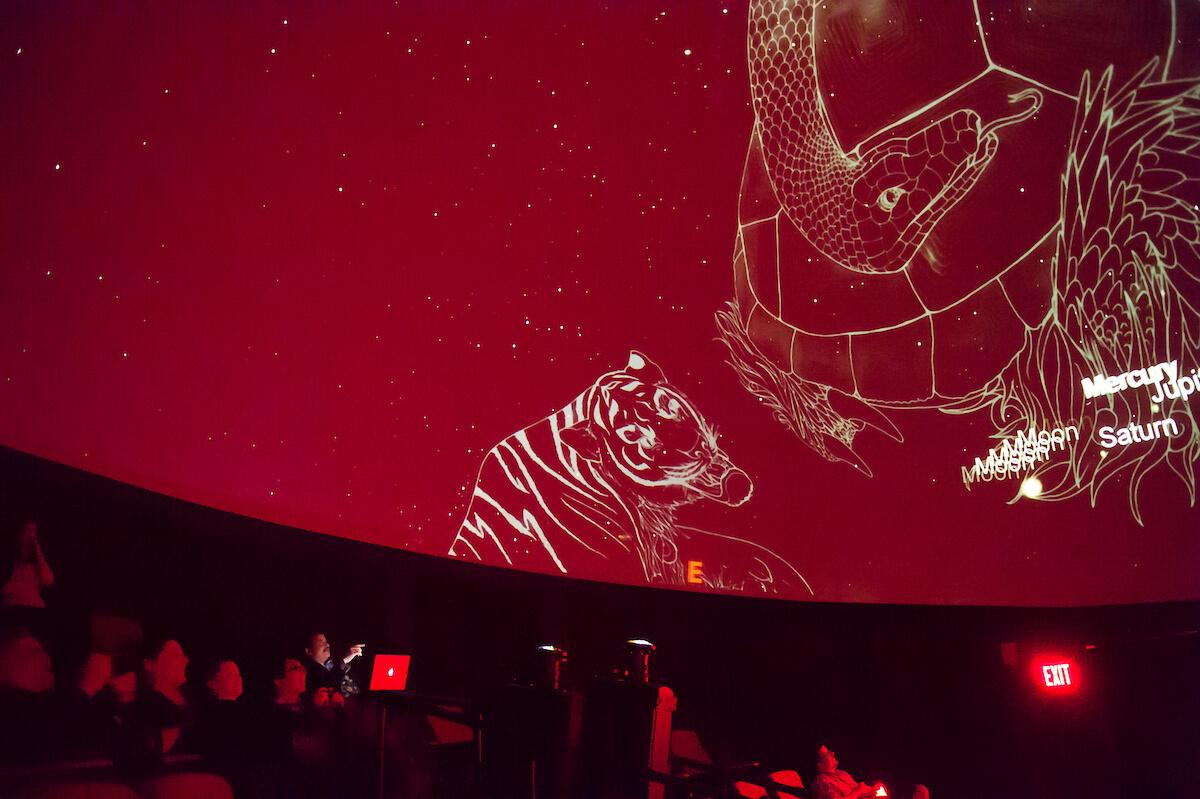 An incredible complement to the Foggy Bottom Observatory, the Ho Tung Visualization Lab allows students to study planets, stars, constellations, and other astronomical objects, no matter the weather conditions. The state-of-the-art 55-seat digital theater in Ho Science Center features a digital projector that allows us to project 3D animations and shows made in an immersive dome environment.