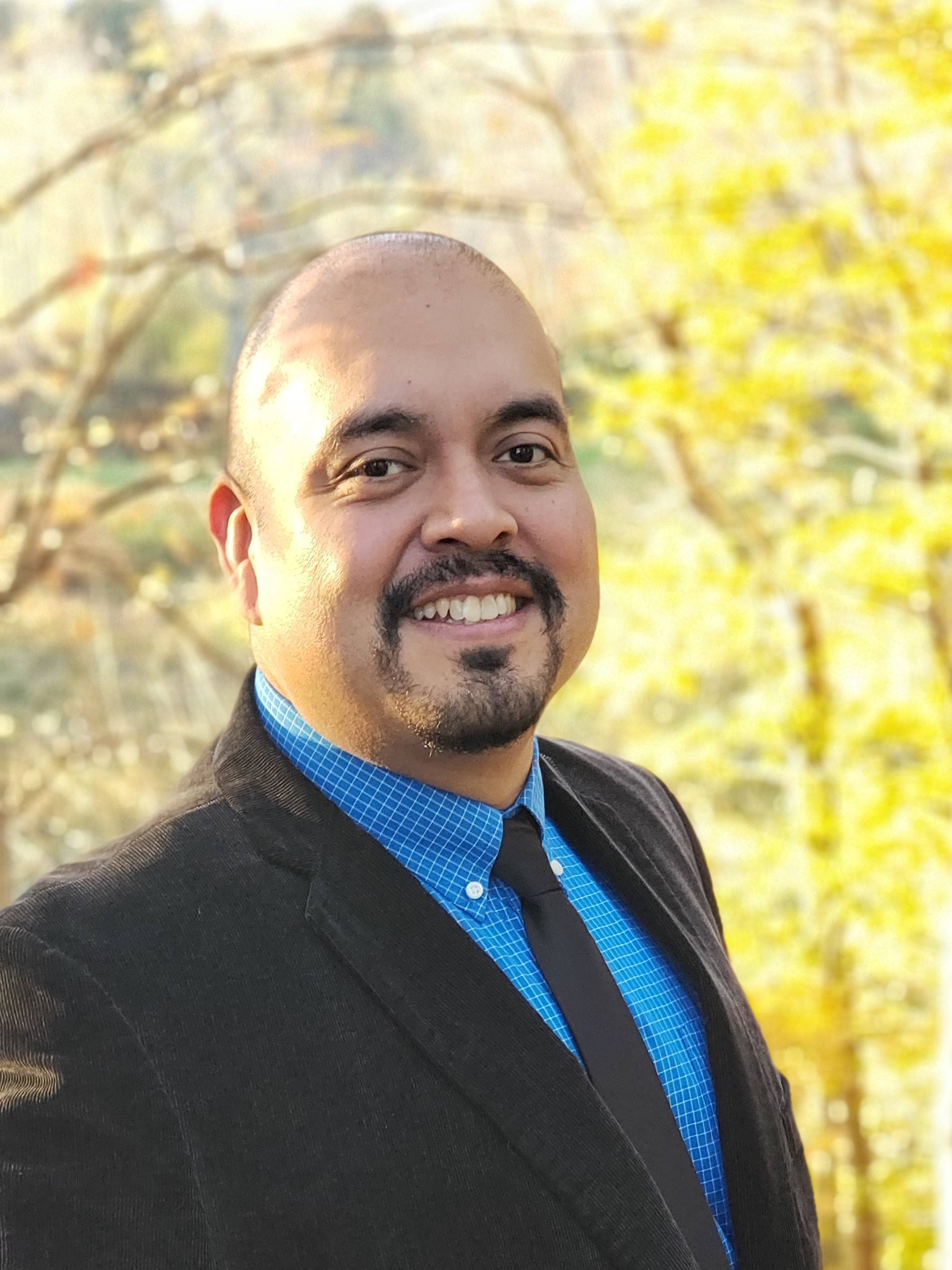 Santiago Juarez
Associate Professor of Anthropology
I study the rise of urbanism during the Preclassic Period (2500 B.C.-A.D. 200) in the recently discovered site of Noh K'uh in Chiapas, Mexico.  My research utilizes a multi-scalar analysis of Preclassic households, community, and landscape to reconstruct the role of commoners during the incipient phase of urban development in the Maya region.  I focus on the Maya community of Noh K'uh in order to reconstruct the commoner social networks that played a fundamental role in early urbanization.   I examine the ideological practices of commoner households to highlight how communal rituals maintained unity during rapid population growth.  I also demonstrate how the economic and ideological practices of commoners were as important as the military and ideological activities of Maya elites to the rise of urban society.  
I utilize the latest methods in Geographic Information Systems (GIS) software to spatially analyze landscape features, material culture, and chemical signatures.  My methods combine satellite imagery provided by the Advanced Spaceborne Thermal Emission and Reflection Radiometer (ASTER) and data from online geographic databases with excavation data to reveal the nuances of spatial patterns that occur within and outside of households.   My spatial analyses also incorporate techniques in micro-analyses, including Inductively Coupled Plasma Atomic Emission Spectroscopy ICP-AES analyses of soils from outdoor activity spaces to better understand behaviors that are beyond the scope of traditional excavation.  When I combine these methods with obsidian and ceramics analyses, I am able to better define the type and location of household production activities.  Since many urbanization models typically overlook the activities of commoners, my research provides new levels of complexity to state formation processes.
My latest project will take place in the Mensabak Biosphere Reserve of Chiapas Mexico.  While my previous research primarily focused on Preclassic households, my newest set of investigations will expand the scale of focus to reconstruct the settlement patterns of the entire Mensabak Valley and include detailed investigations of the site's ceremonial center.   In this research, I suggest that Preclassic Maya civilization based its political and economic systems around the cosmologically guided ritual activities that are visible in the site's architectural program.  The new Noh K'uh Regional Preclassic Communities Project (NKRPCP) considers the relationship between people and their environment during a dramatic phase in social evolution, making my research relevant to broader analyses of complex societies and questions of urban development.  This project also continues the working collaboration with the local Lacandon Maya community of Mensabak.  The success of previous and future projects is reliant on the support and assistance of the Lacandon people who actively protect the archaeological and cultural materials within this small region.