Language study is a foundational subject of a Colgate liberal arts education, providing students with unique insight into other cultures and preparing them to engage more thoughtfully as global citizens. Colgate offers courses in eleven different languages across seven departments and programs.
Beginning Your Language Study
As a Core Curriculum liberal arts practice,  each student must complete at least one language course on campus or through approved off-campus or intensive summer programs. 
Even students who enter Colgate conversant in more than one language can benefit from such courses, either by studying that language at an advanced level, a new language at the introductory level, or a language course that develops literacies in a heritage language.
This requirement can only be satisfied by coursework taken as a Colgate student.
Choosing a Language
Courses offered:
Arabic
(Middle Eastern Studies Department)  
Chinese
(East Asian Languages and Literature Department)
French
(Romance Languages and Literatures Department)
German
(German Department)
Greek
(Classical Studies Department) 
Hebrew
(Jewish Studies Department)
Italian
(Romance Languages and Literatures Department)
Japanese
(East Asian Languages and Literature Department)
Latin
(Classical Studies Department) 
Russian
(Russian and Eurasian Studies Department)
Spanish
(Romance Languages and Literatures Department)
Language Course Placement Guides
Incoming students for the class of 2027 will complete language placement tests to help guide them toward choosing a language.
All other students who would like to continue studying a language for which they have previous experience can consult the placement guidelines for French, Italian, and Spanish or contact keckcenter@colgate.edu for help choosing the correct course.
Considerations
Incoming students should carefully consider which language(s) they will study. Language faculty are available to help guide you through this process, but here are a couple of items to keep in mind as you contemplate:
If you wish to continue a language you have already studied or that you speak, you may begin your study at a higher level.
Beginning a language early will make it easier to continue your study and open up opportunities for further fellowships, scholarships, and off-campus study
If you know your intended major, you may wish to talk to faculty in that department to find a language that will help you better understand that field.
Enriching Your Language Study
No matter where you are in your linguistic development, your study will improve as you engage more fully with the cultures that speak that language. Colgate has a number of resources available for you to enrich your study on campus and abroad.
Off-Campus Study
Immersion in another culture is one of the best ways to learn a language. Our language faculty lead off-campus trips through semester-long study groups, curriculum-based extended studies, and community-service experiences. Regular language-based study groups include:
Fellowships, Scholarships, and Summer Study
Colgate students regularly receive funding to study languages off campus for semester-long programs or over the summer. If you have any questions about applying for language study funding, contact the Director of the Keck Center Cory Duclos.
Students can apply to the Language Council for funding of up to $5,000 for any summer language study. Instructions for the 2023 funding can be found here.
Career services offers funding for summer experiences that advance students in their future professional endeavors, including the study of languages in intensive summer programs. More information is available on the Career Services webpage.
US State Department: Students who are US citizens are eligible to apply for language study programs through the Critical Languages Program, the Gilman Scholarship Program, Boren Awards, and the Fulbright FLTA Program.
Colgate faculty maintain a list of recommended programs for summer language study here.
Many Colgate students have used the summer to study languages in an immersion setting through Middlebury's Summer Language Schools. Applications open in early November. Interested students are encouraged to apply early. Application fee waivers are available. Contact the Keck Center Director Cory Duclos for more information (gduclos@colgate.edu).
Language Interns
Each year Colgate employs native-speaking language interns to campus who serve as a resource for students who want to build a stronger connection with the cultures and languages they study. The Language Interns offices are located in the Keck Center where they often host cultural events.
Student Organizations and Events
Students can enrich their understanding of a language and culture through participation in student clubs and groups. Many of these student organizations host cultural events or opportunities to strengthen your conversational skills throughout the semester. 
The Keck Center
The Keck Center is the hub of language study at Colgate and offers technological support and cultural activities. Students can also use the Keck Center to study languages that are not available in the course offerings or find opportunities for funding summer language study. Our language interns' offices are located in the Keck Center on the terrace level of Lawrence Hall.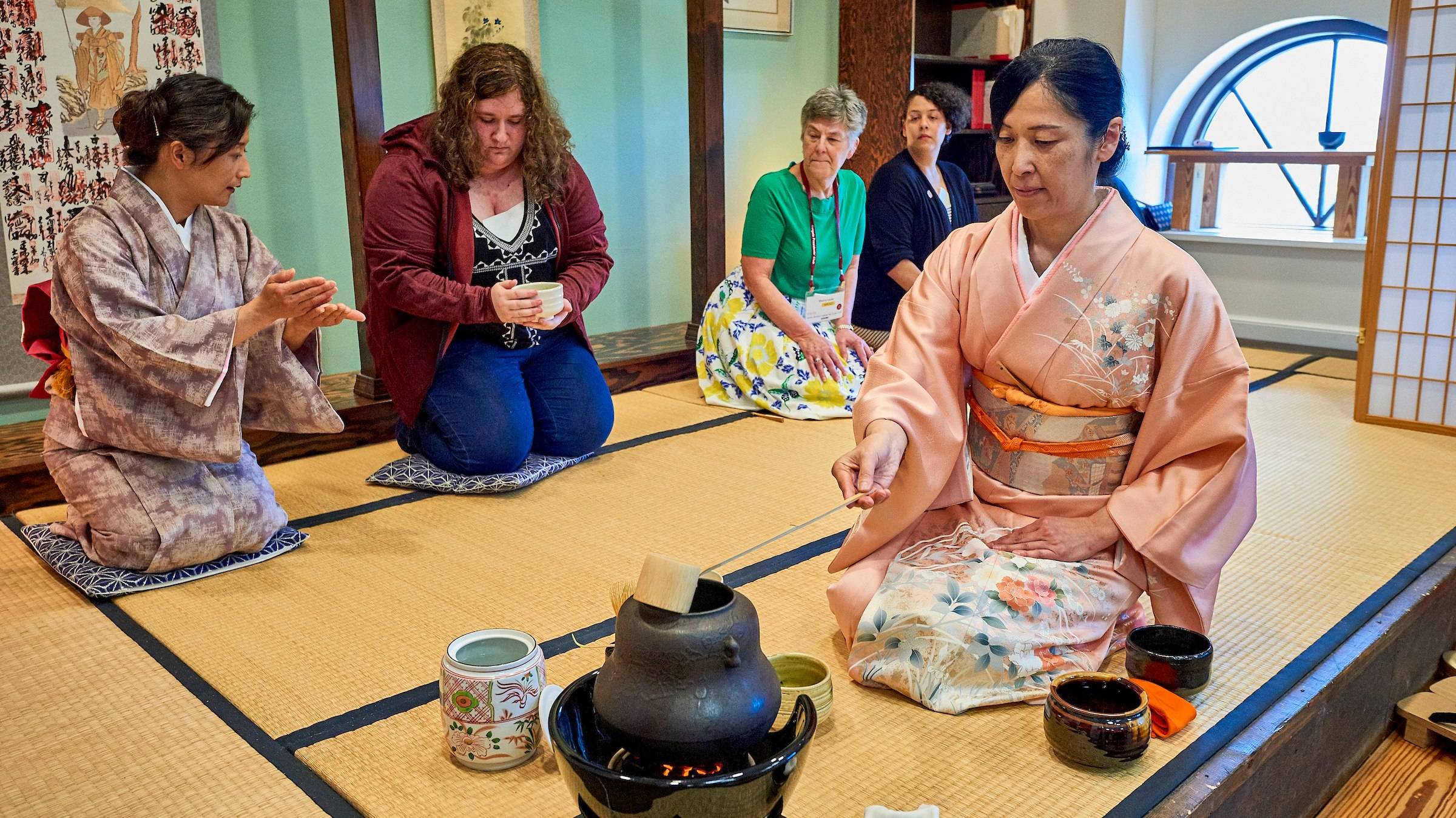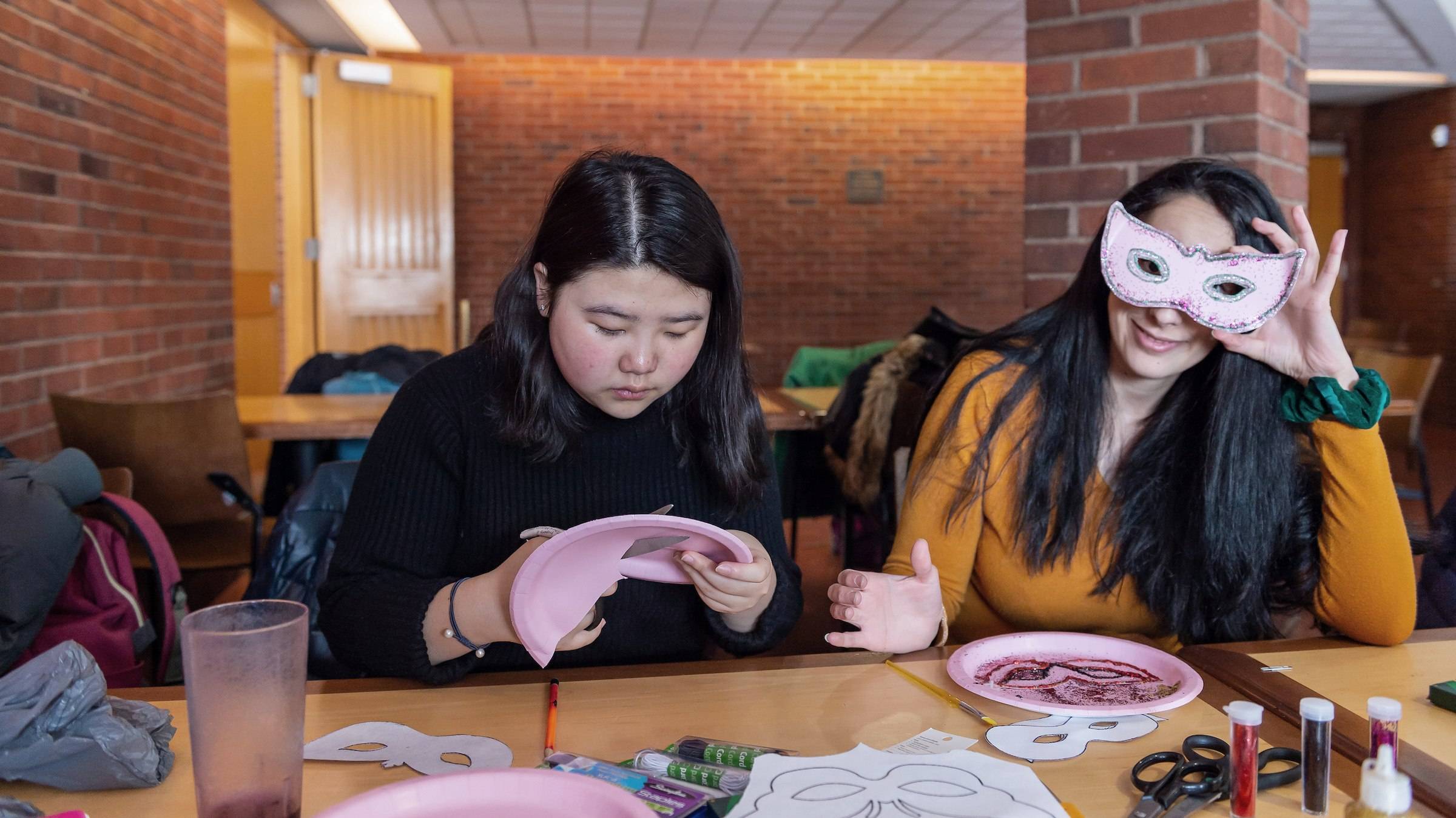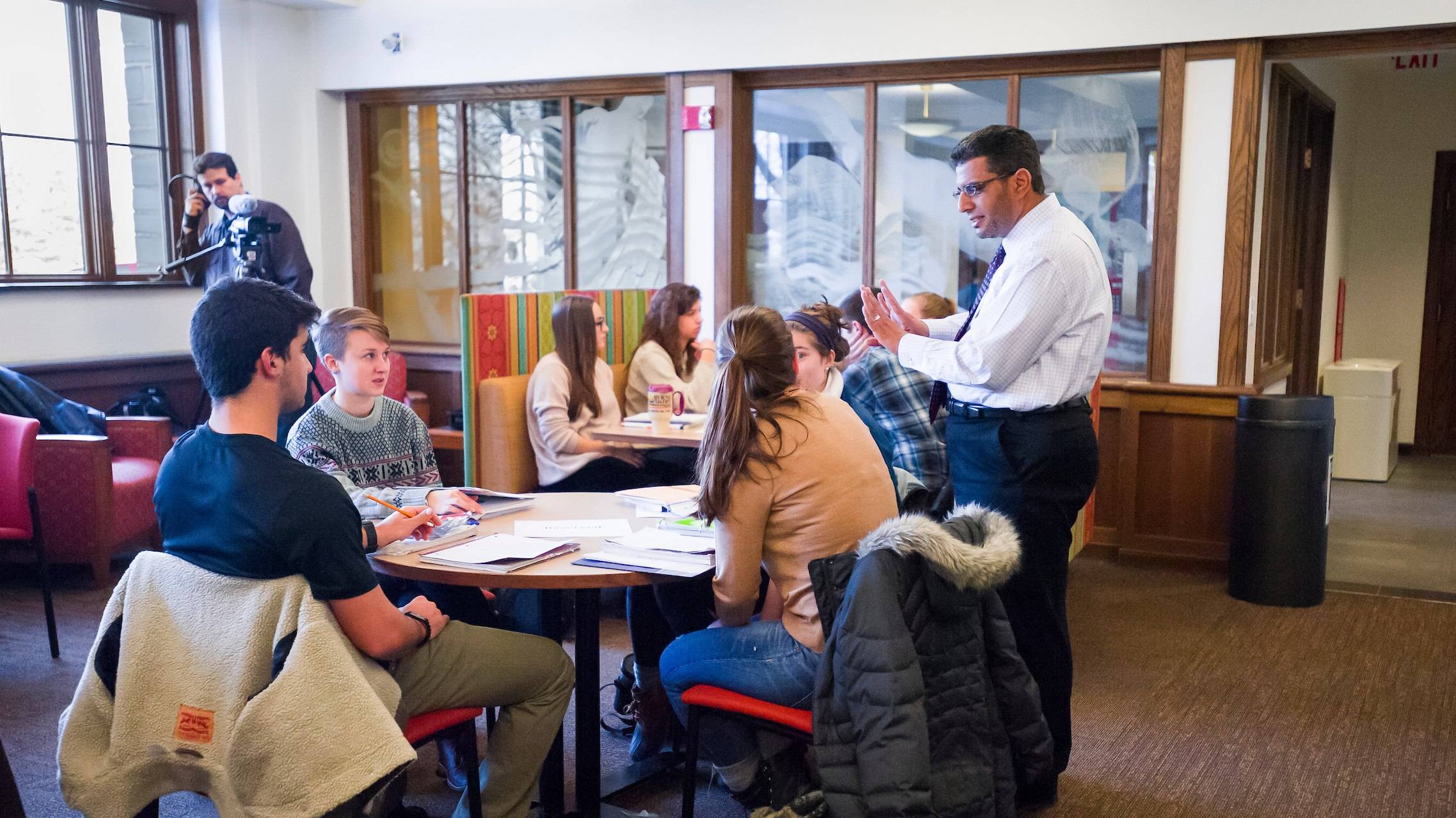 Information for Advisors
To fulfill the liberal arts practice in language study, all students complete at least one course at Colgate or through an approved off-campus or intensive summer program. Advisors should ensure that students carefully consider how their choice of language study will complement their overall study at Colgate and contribute to their academic experience with the Core Curriculum.
Advisors play an important role in helping students understand how the liberal arts practice in language study has always been an integral part of the Colgate curriculum. Advisors should remind students that the purpose of language study at Colgate is focused on equipping students with the tool they need to gain a greater understanding of another culture. 
Upper-division courses focus on literary studies, which play a vital role in developing the advanced-level linguistic skills needed to communicate abstract ideas and theoretical concepts about cultural topics outside of their immediate familiarity.
Colgate courses are offered for:
Arabic
Chinese
Classical Greek
French
German
Hebrew
Italian
Japanese
Latin
Russian
Spanish
Students may choose to study a new language or place into the appropriate level for a language they have already studied. Students can find advice on the correct placement level for their courses here.
Advisors or students can always contact department and program chairs or the director of the Keck Center to answer any questions about placement.
Students might also benefit from a number of resources related to language study at Colgate, including:
Tutoring services provided by language programs and the CLTR
Computing hardware and software for language study
Native-speaking language interns
Cultural events hosted by departments, programs, and language interns
Cultures and Languages Across the Curriculum courses offered in conjunction with any Colgate course
The Less Commonly Taught Languages Program for students to study languages not offered at Colgate
Fellowships and scholarships that allow students to study languages during the summer
Contact
If you have any further questions about studying languages at Colgate, please email keckcenter@colgate.edu.