Dart Colegrove Commons strives to foster an inclusive, respectful, and honest community that is from, for, and of the students living in Jane Pinchin Hall, Stillman Hall, West Hall, and 104 Broad Street. By uniting students, faculty, and staff of different backgrounds, the commons community assists residents in confidently navigating the college experience, preparing them to become engaged and just citizens.
Explore our Community
Students from any commons are welcome to attend Dart Colegrove events and follow us on social media!
About Dart Colegrove Commons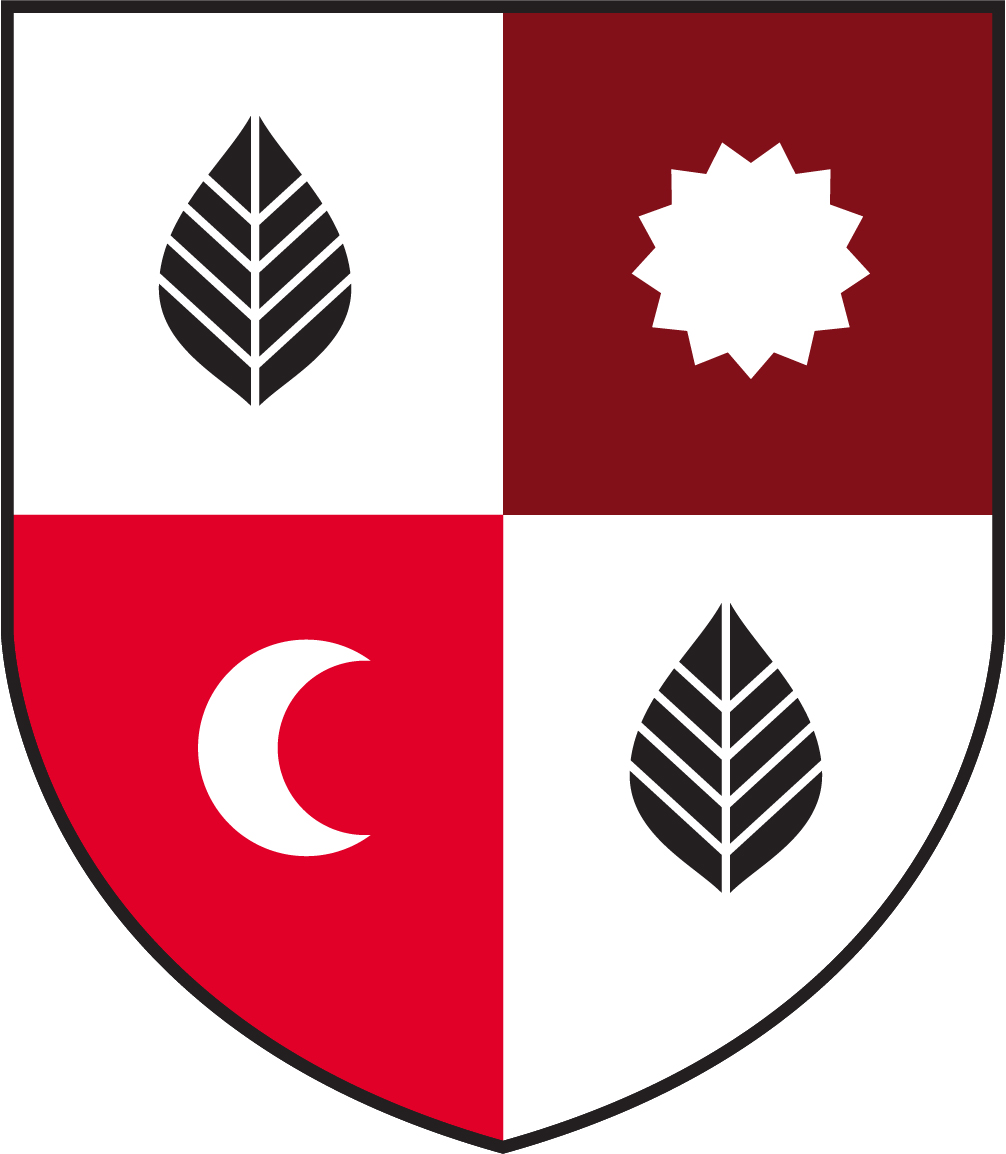 Established: 2017
Mascot: Red Fox
Fun Facts: 
Our commons has both the oldest and youngest buildings on campus (West and Jane Pinchin Halls, respectively)
Jane Pinchin Hall is the only building on campus to be named after a woman
Our mascot's name is Swiper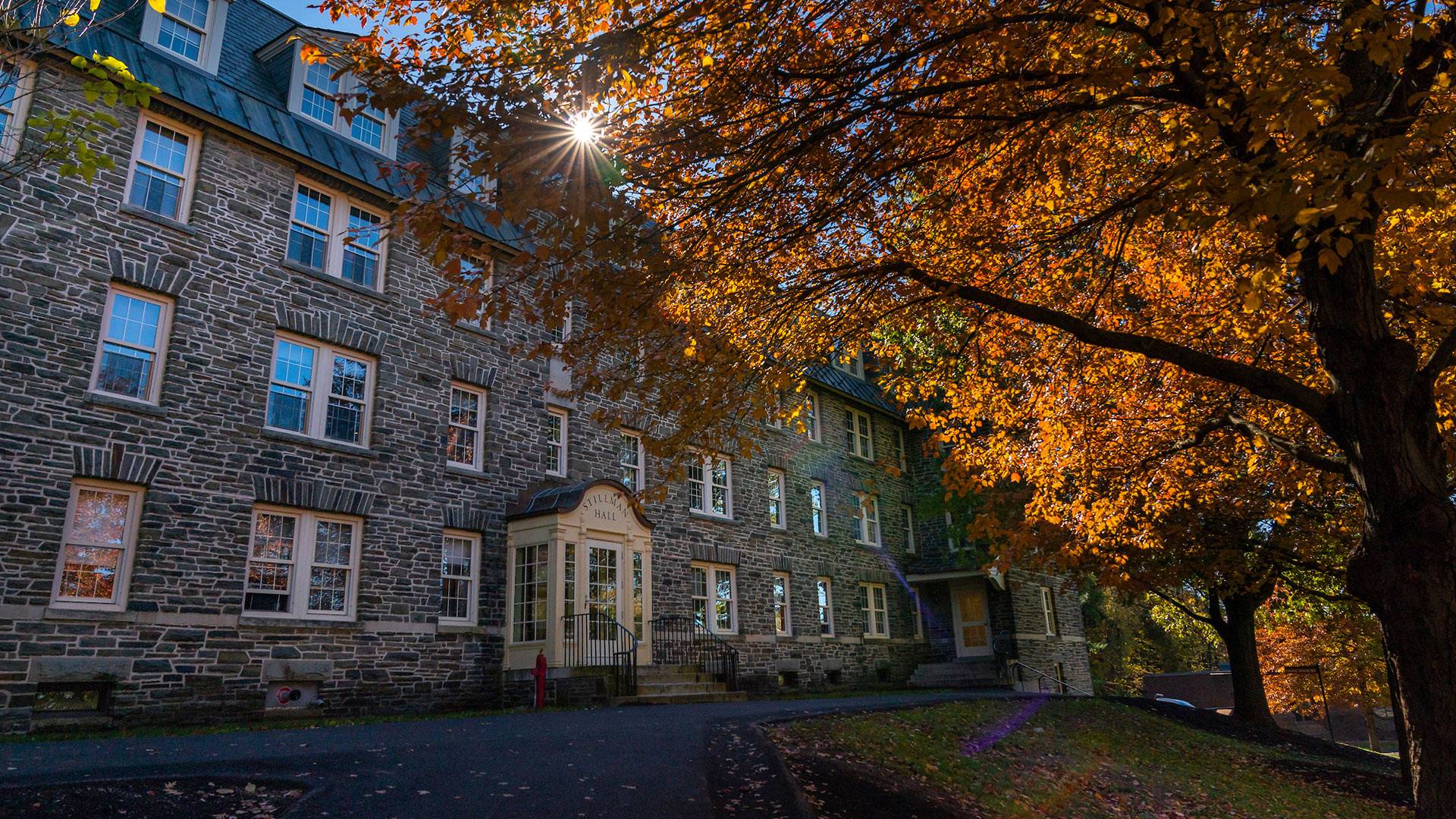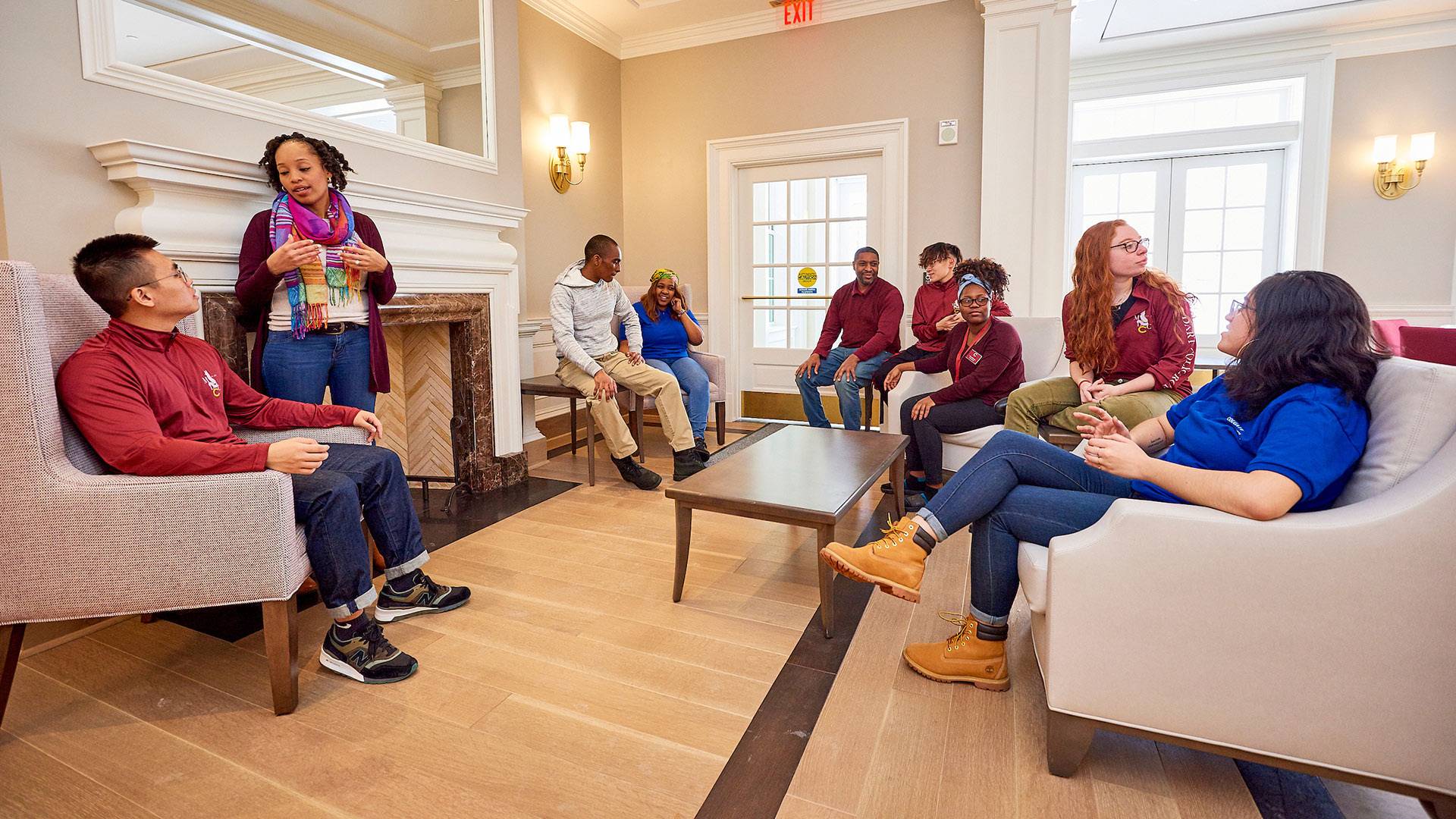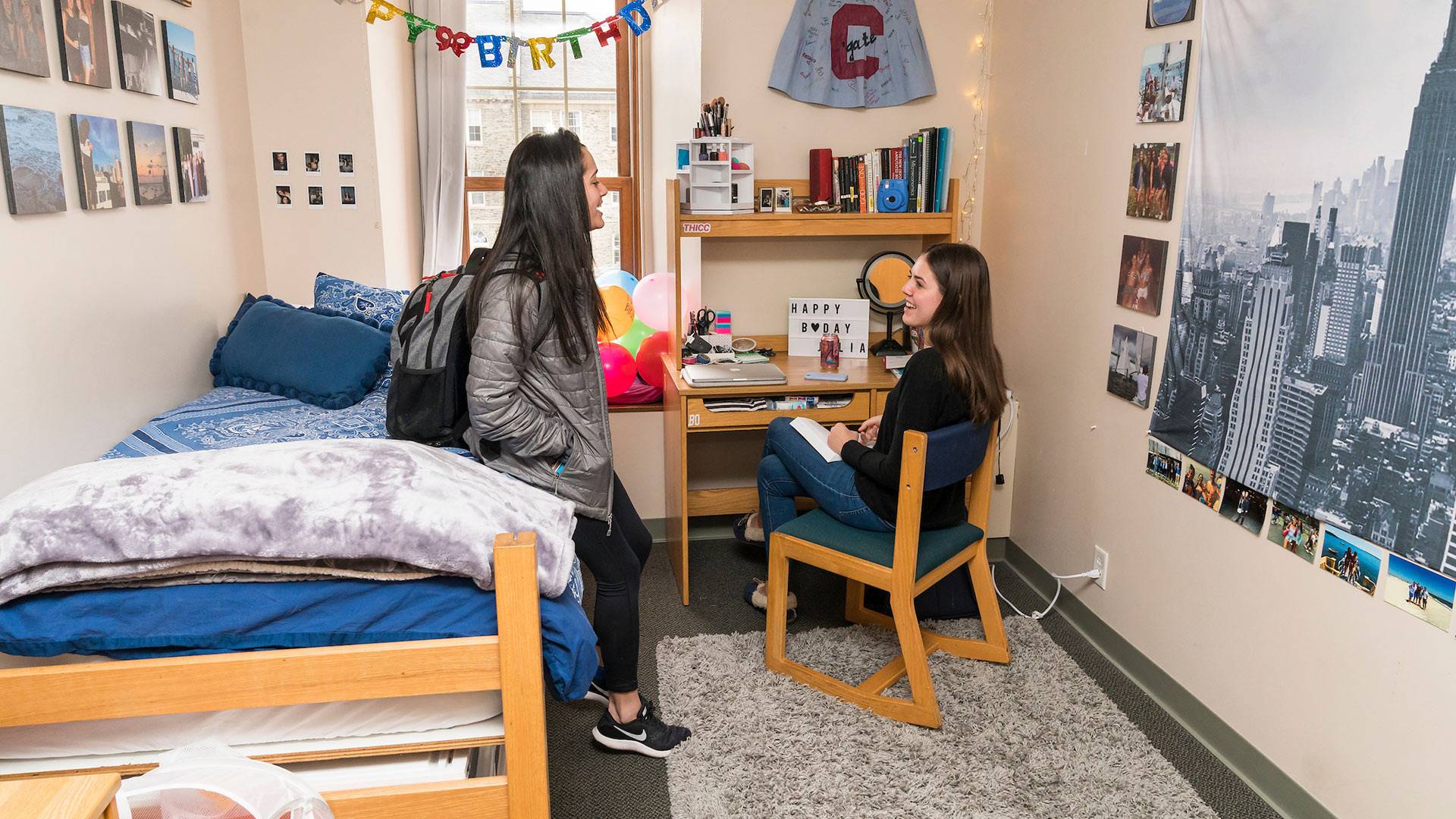 Social House
104 Broad Street officially joined Dart Colegrove Commons as the social house during the 2020-2021 academic year. Considered upperclassmen housing, 104 Broad Street is a mid-sized student community featuring double and single bedrooms. Residents may also access large shared living and dining space on the first floor, as well as a laundry area, kitchen, and bathroom. This facility is often home to residential interest groups.
Living and Learning
Dart Colegrove Commons hosts a variety of programs designed to help members build community, enrich education, and have fun.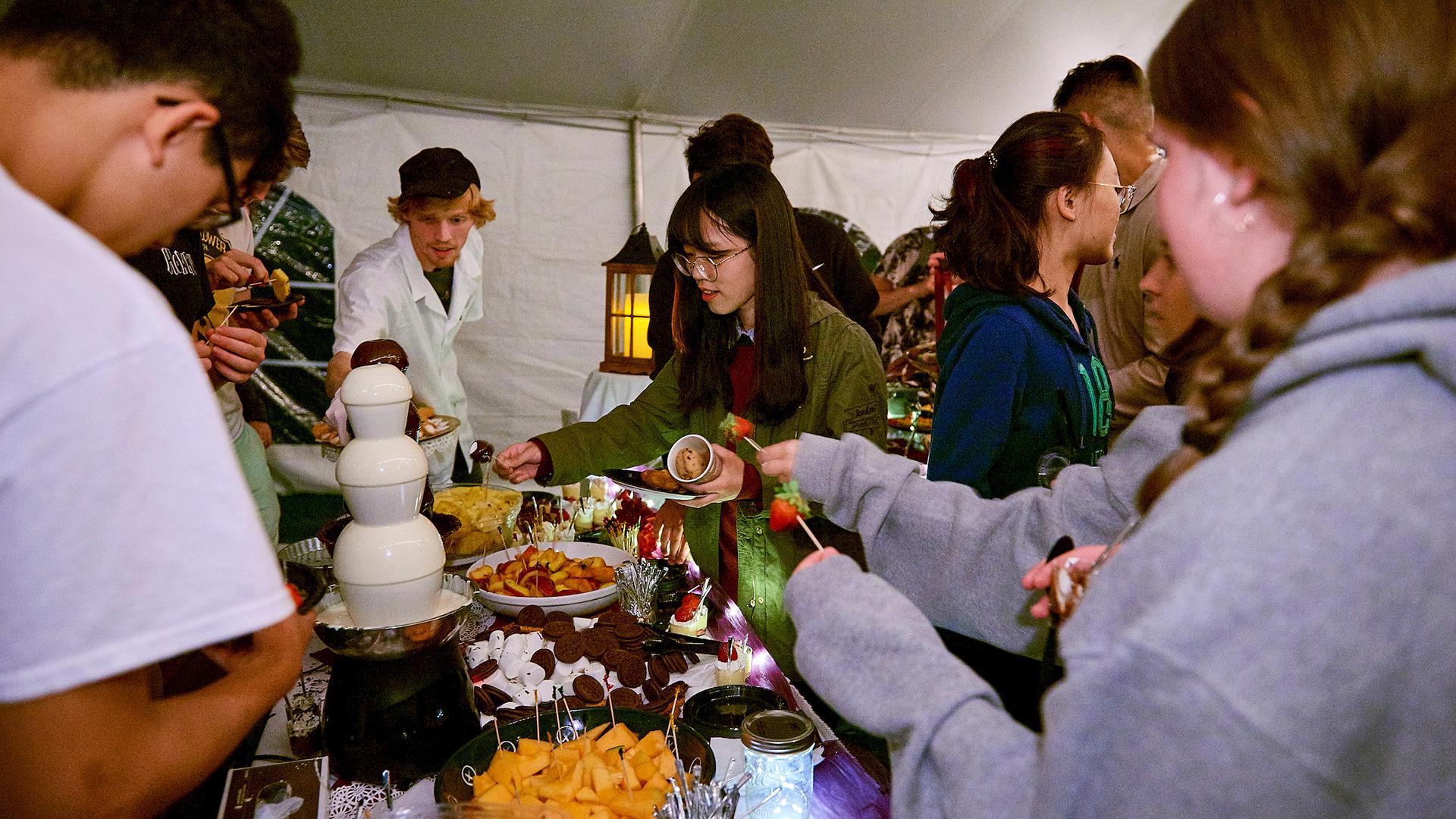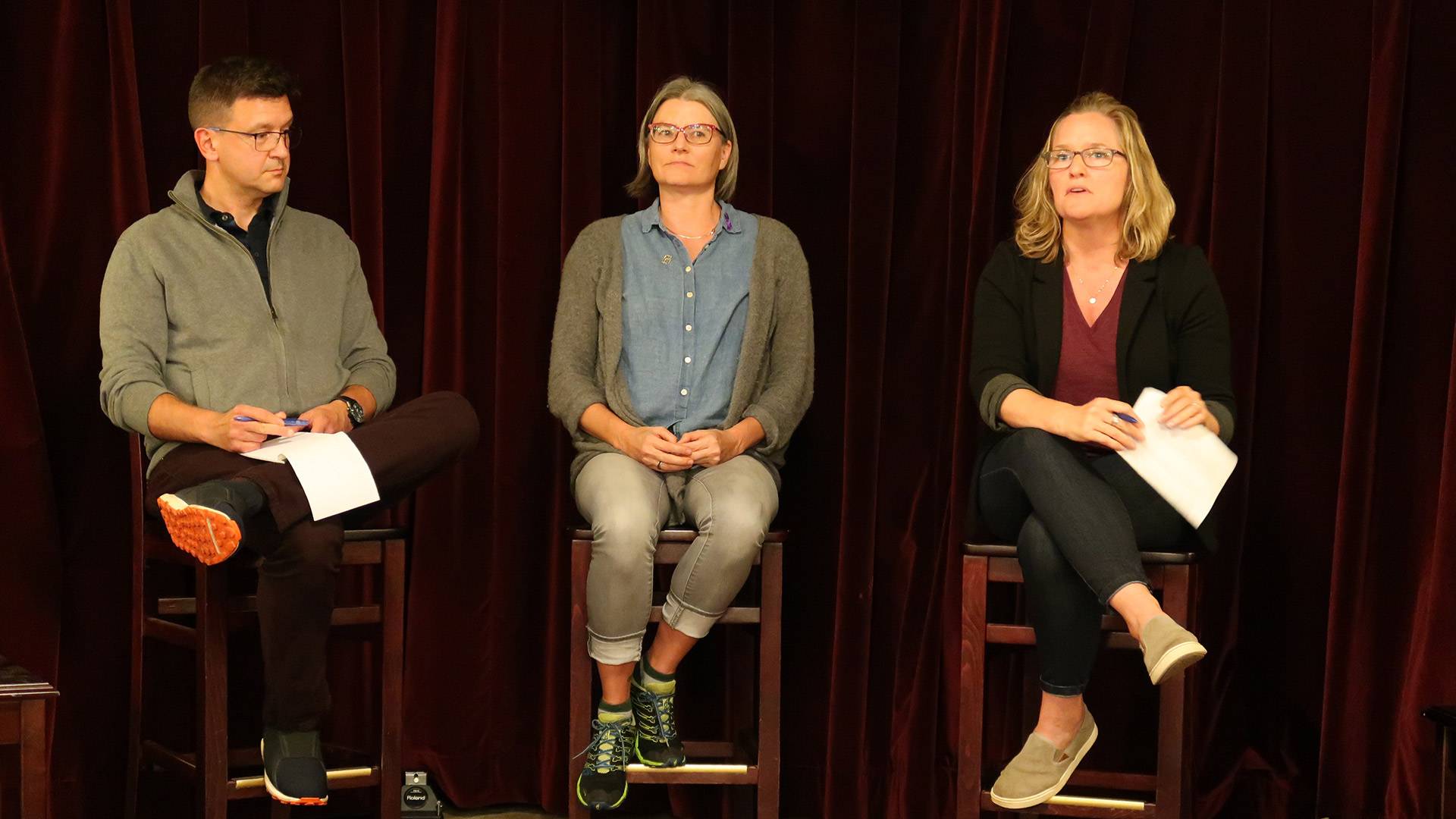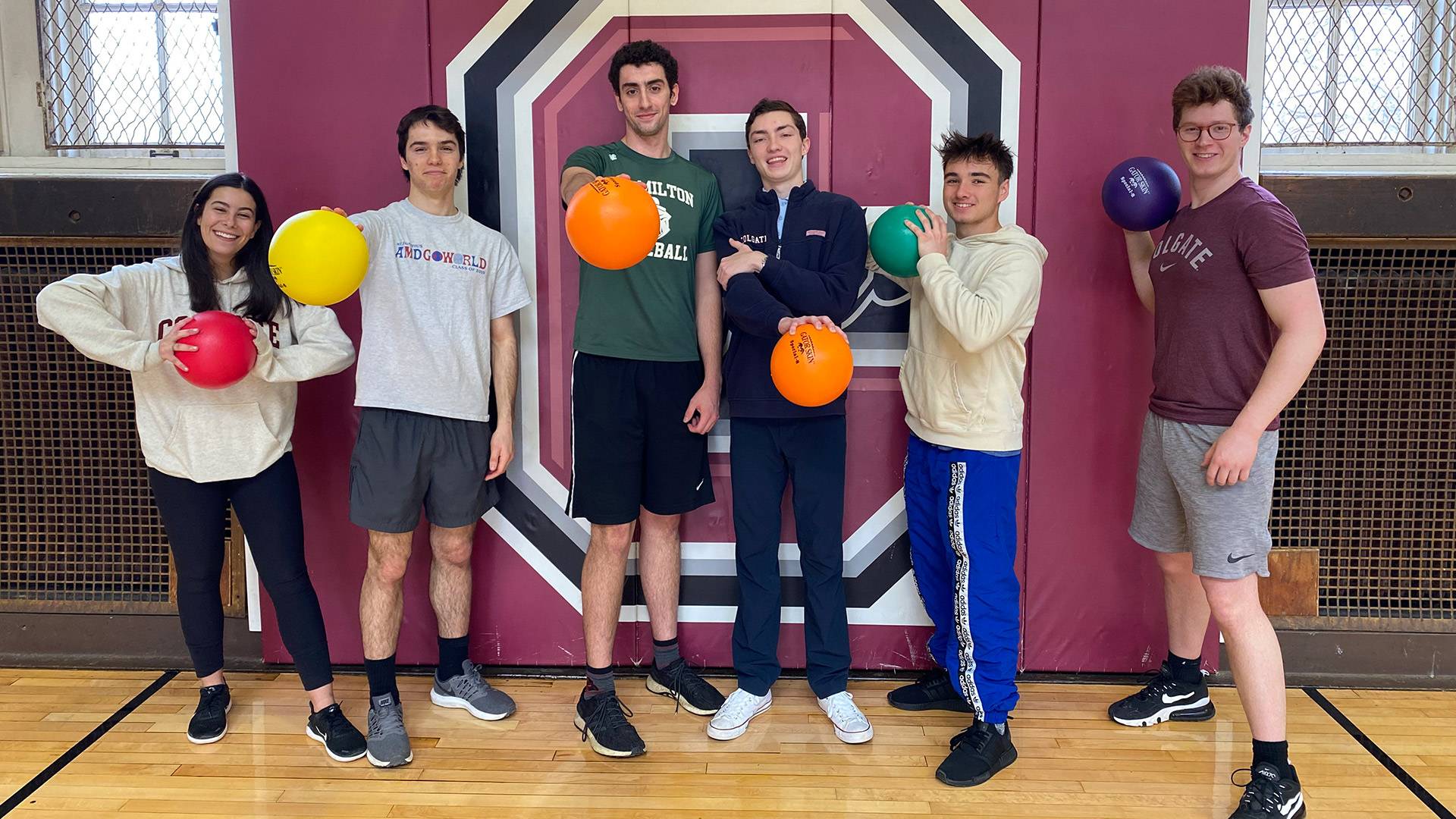 Commons Cup
Each year, the four commons compete for the glory of winning the Commons Cup. Each commons accumulates points by having commons members participate in events within five categories: Intellectual Curiosity, Arts & Culture, Environment & Sustainability, Recreation & Wellness, and Community Engagement.
Learn more about the Commons Cup
First Year Seminars (FSEM)
As part of the project of integrating students' living and learning experiences, each year, the Commons plays host to a number of FSEM classes in its residential buildings. 
Creating Connections
The following faculty and staff direct the commons and support its living and learning goals. Feel free to contact them with any questions.
Co-Director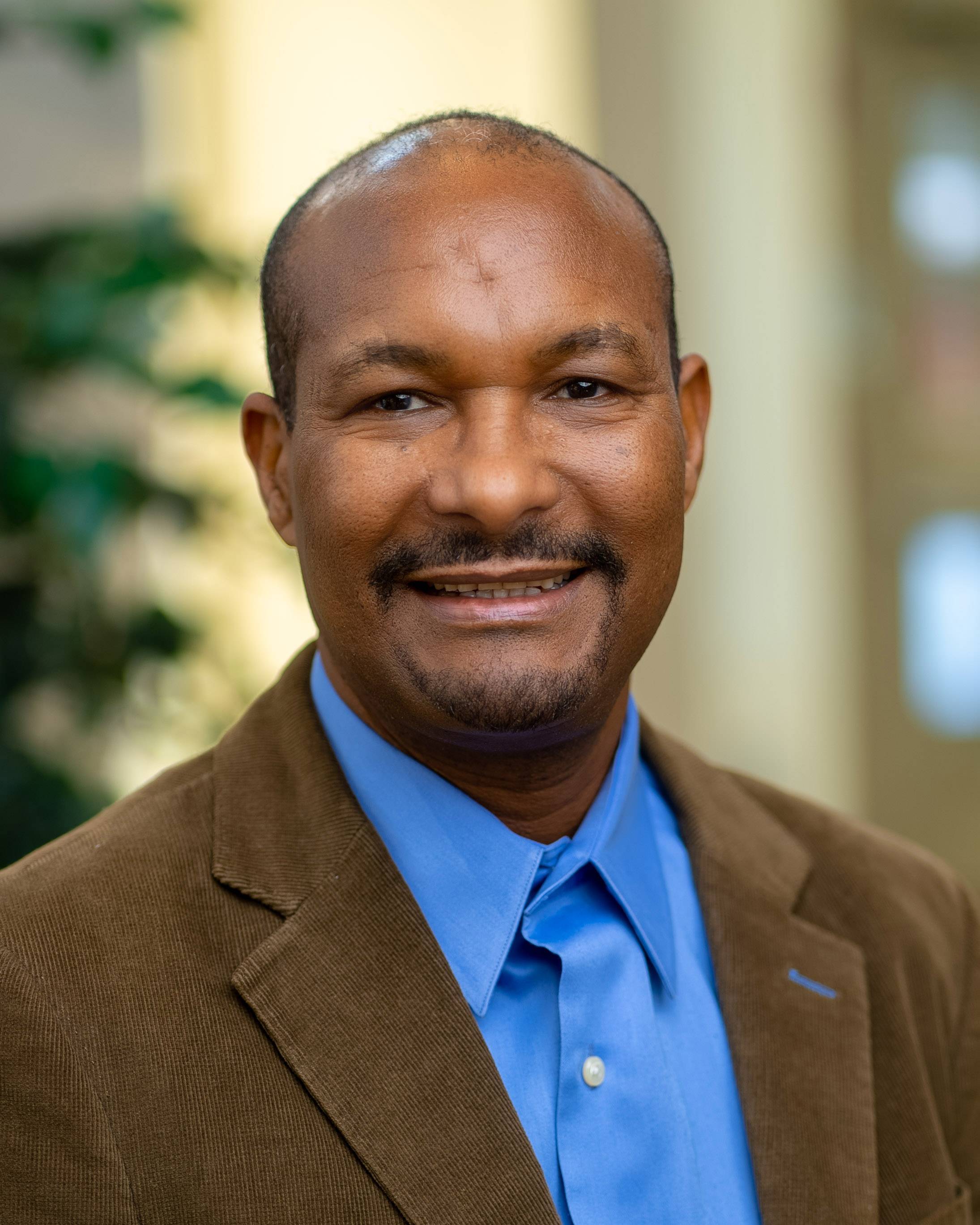 Associate Professor of Biology
Co-Director
Director of Outdoor Education and Instructor in Physical Education
Administrative Dean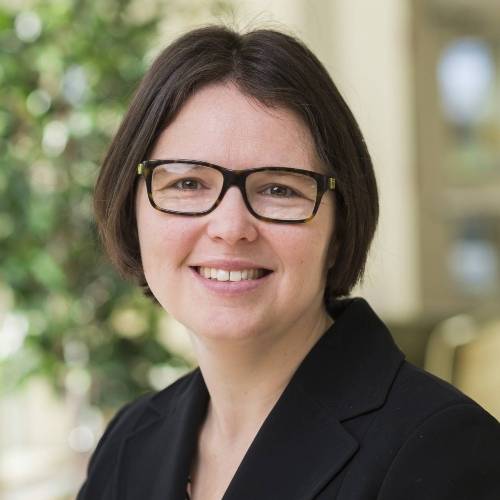 Associate Dean for Administrative Advising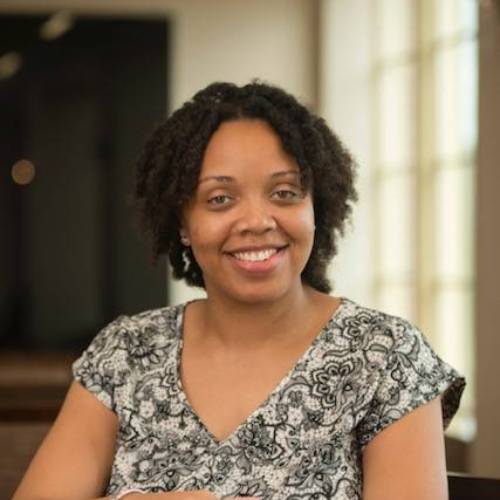 Assistant Dean for Administrative Advising, Director of First@Colgate Program
Residential Life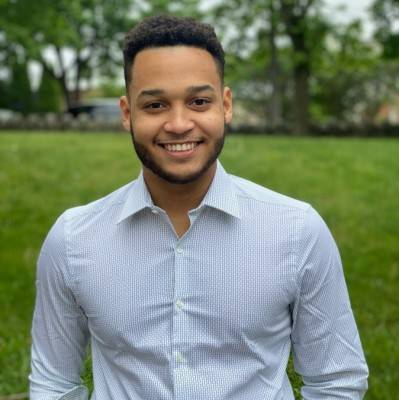 Area Director of Residential Life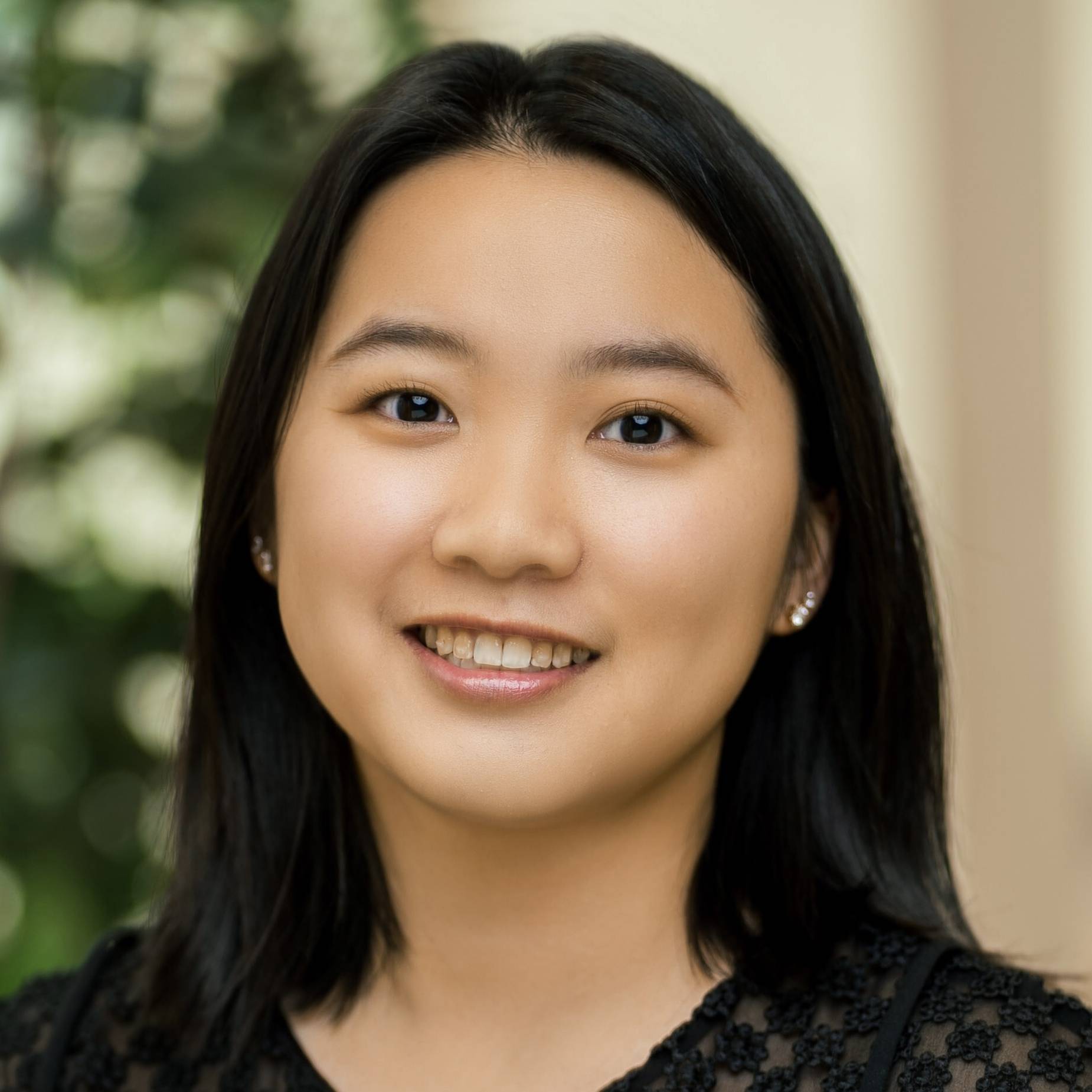 Faculty and Staff Affiliates
Annually, a number of faculty and staff from across the university connects with the Commons. Students have the opportunity to connect with and learn from these Colgate leaders throughout the year. In addition to growing mentoring relationships, the affiliates often aid students in unlocking opportunities within the Colgate community about which they may have been unaware.
Commons Council
We invite students to get involved in the commons by joining the Commons Council. Council members work to initiate, design, and implement inclusive and fun programming for students in the commons.
About the Namesake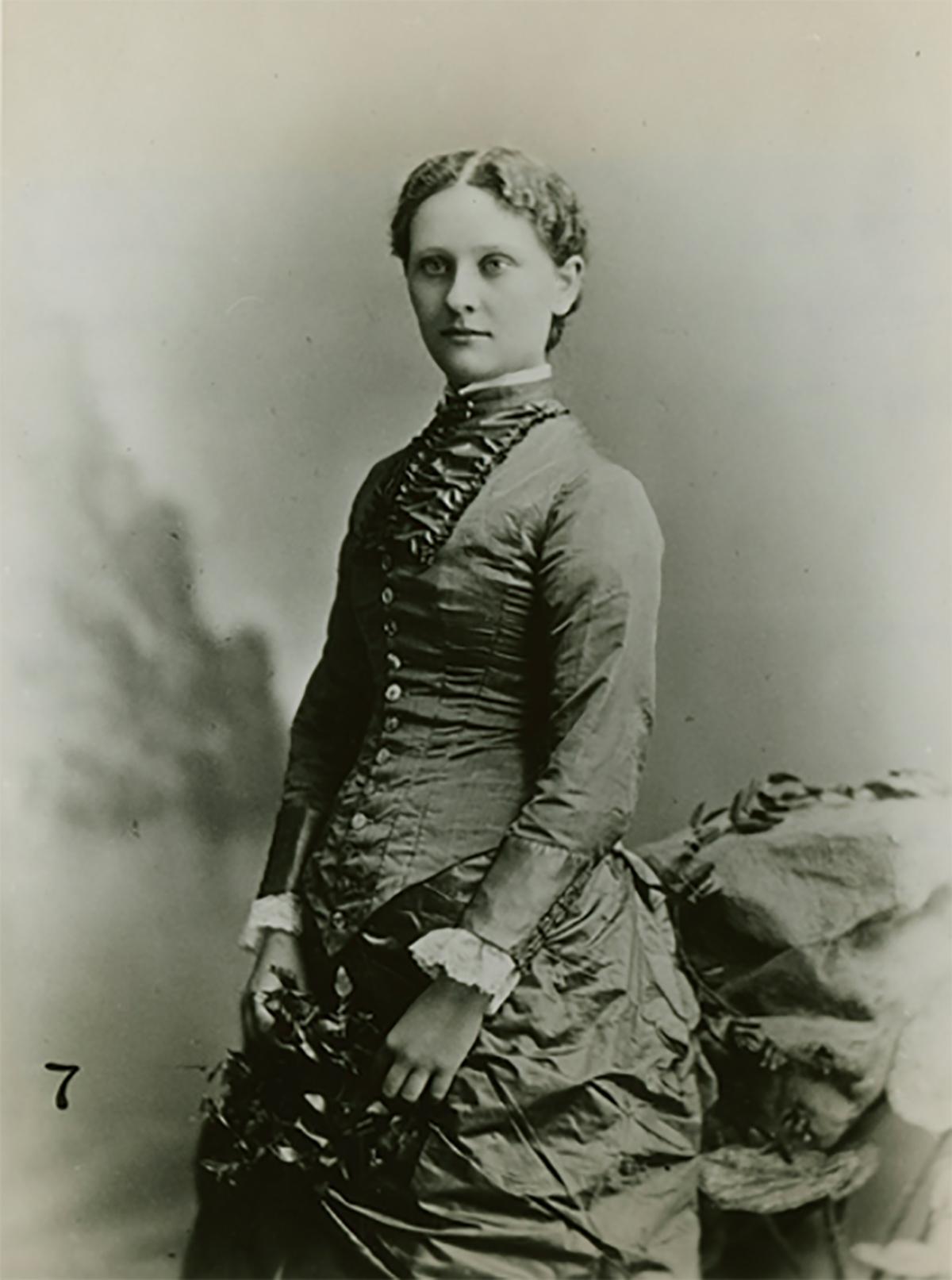 Mabel Dart Colegrove was accepted to Colgate (then known as Madison University) at age 14, and is now recognized as Colgate's first alumna.