ALANA Cultural Center advocates for and celebrates diversity. In its physical space and through its programming, the center honors the rich cultural expression and varied history represented by Colgate students, staff, and faculty. ALANA proudly serves as a sponsor for numerous signature, campuswide events.
MLK Celebration 2021: Opening Ceremony
Upcoming Events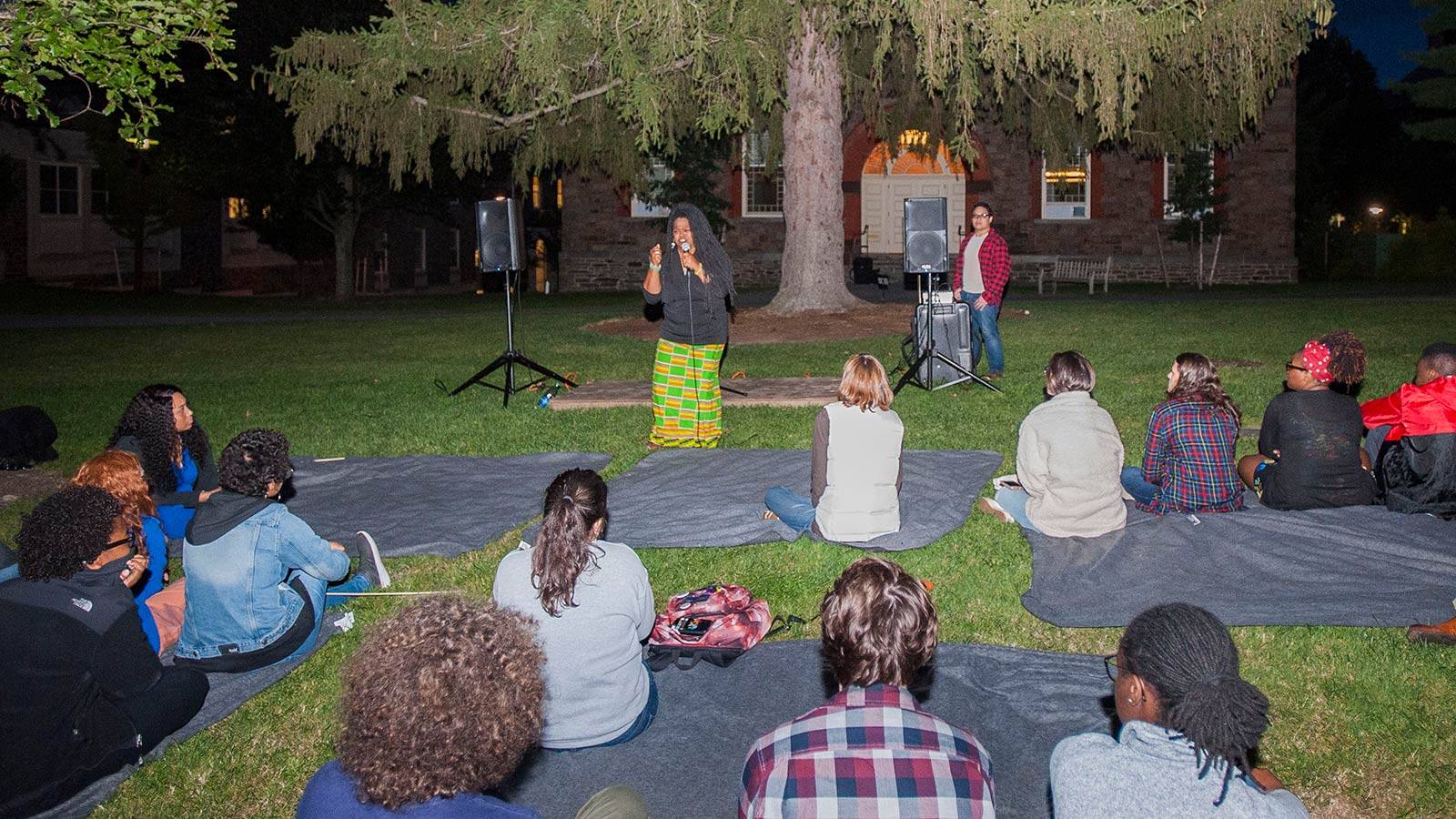 The ALANA Cultural Center plans a full slate of engaging cultural events throughout every academic year. Take some time to explore events coming up soon.
Annual and Signature Programs
ALANA Palooza
The ALANA Palooza is one of Colgate's signature events at the beginning of each new academic year. It is the time and space for connecting, celebrating, and creating memories. This annual palooza is an important moment that captures creativity, hopes, and excitement. Students, staff, and faculty come together, welcoming one another to the new year while enjoying great food and entertainment. Join the ALANA Cultural Center in creating an excellent start of the year and kicking off great experiences as a united Colgate community.
MLK Celebration
The Annual MLK Celebration takes place every January and is spearheaded by the ALANA Cultural Center. The event brings together Colgate students, staff, faculty, and the surrounding community to reflect and actively engage with the legacy of Dr. Martin Luther King, Jr.
Events include a keynote speaker, interfaith unity dinner, workshops, and a day of service.
The ALANA Graduation Ceremony
The ALANA Graduation Ceremony, first hosted in May 2019, is an opportunity to celebrate the achievement of students of diverse racial and ethnic backgrounds. During the ceremony, students and a chosen mentor participate in the donning of the Kente stole ceremony.
Heritage Month Celebrations
Various cultural celebrations take place nationally throughout the year, including African American, Hispanic Heritage, Asian Awareness, and Native American History months. ALANA has space and funding available for students, faculty, and staff to hold cultural events centered on these celebrations.