Colgate features a rigorous academic program paired with a vibrant and supportive community that appeals to international students from all over the world.
Office of International Student Services
The staff of the Office of International Student Services (OISS) works closely with campus partners to ensure a smooth and successful transition to student life in the United States.  Some of the services we provide are:
Immigration Support 
Compliance with federal immigration regulations
Student Experience on Campus
Events for international students
Cultural adjustment support
Coordination of housing, meals, and activities during school breaks
Advocacy for international students
International kitchen
Support From the Start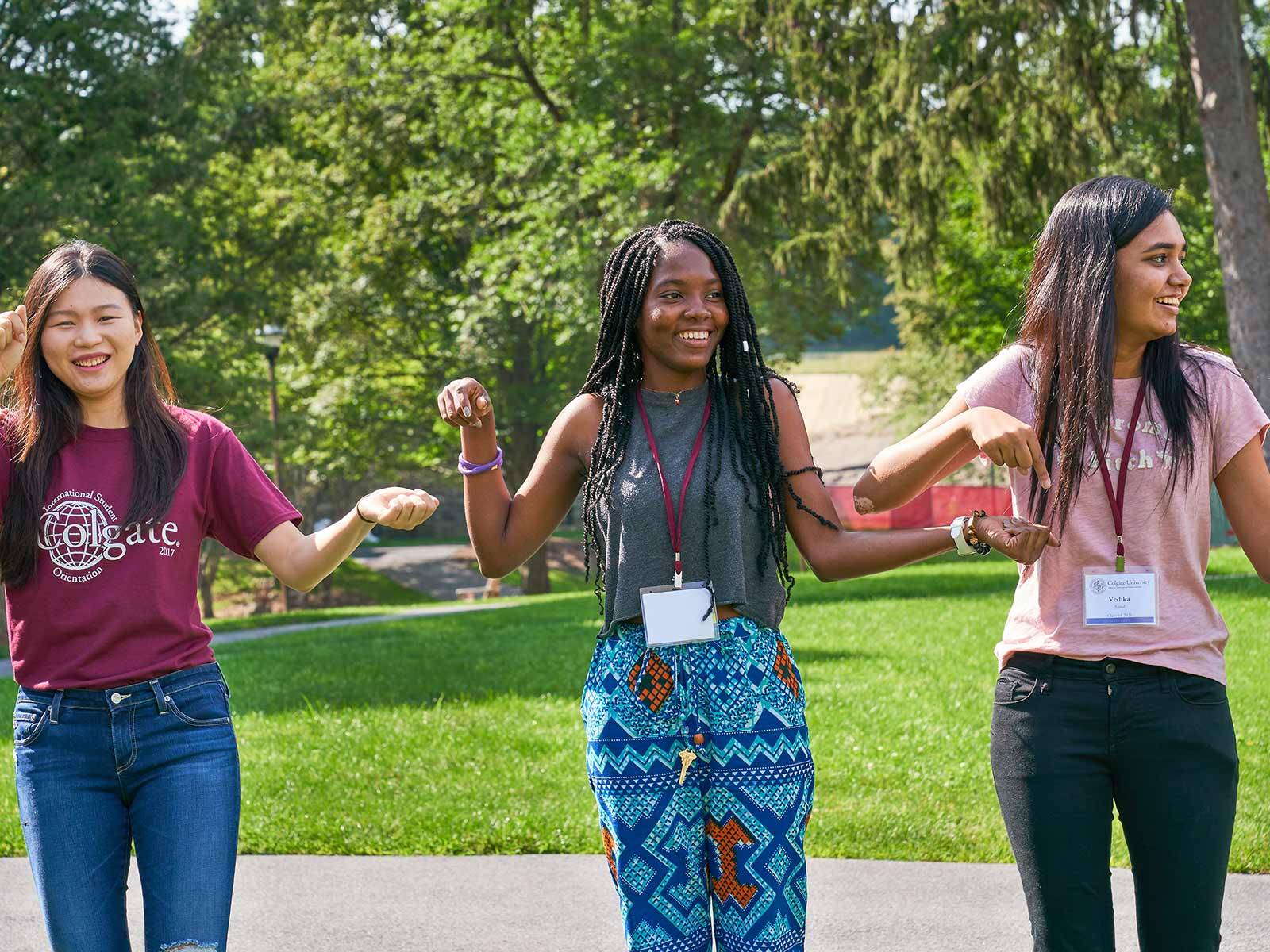 Leaving home to study in a new country is an incredible adventure. Colgate supports its international students in this endeavor even before arriving on campus. Colgate's Office of International Student Services contacts each international student to provide guidance through the visa and travel process.
First-year international students also attend an international student orientation before their first semester where they are acquainted with their surroundings, receive cultural adjustment support, and begin to build friendships with peers.
The Office of International Student Services remains a resource for international students throughout their time with Colgate. The office guides students through necessary paperwork, provides administrative advising services, and sponsors programs to enhance the social and cultural experiences of the international community.