These steps will demonstrate how to connect to Colgate's WiFi network on an Android device.
Background
eduroam (education roaming) is the secure, world-wide roaming access service developed for the international research and education community. It is the primary Wi-Fi network for the Colgate community. Devices registered on Colgate's eduroam network will automatically connect to the eduroam network at other institutions worldwide. For more information, visit: www.eduroam.org
Requirements
eduroam credentials - in Colgate's case, an active network account (the same account used to access the Portal)
An Android device such as a smartphone or tablet
Procedure
Below is an illustrated procedure you may choose to follow, but because the interface for Android Devices varies, the images below may not have the same look and feel as your Android phone or tablet.
You may want to use the information above to help you connect rather than follow the screen captures below.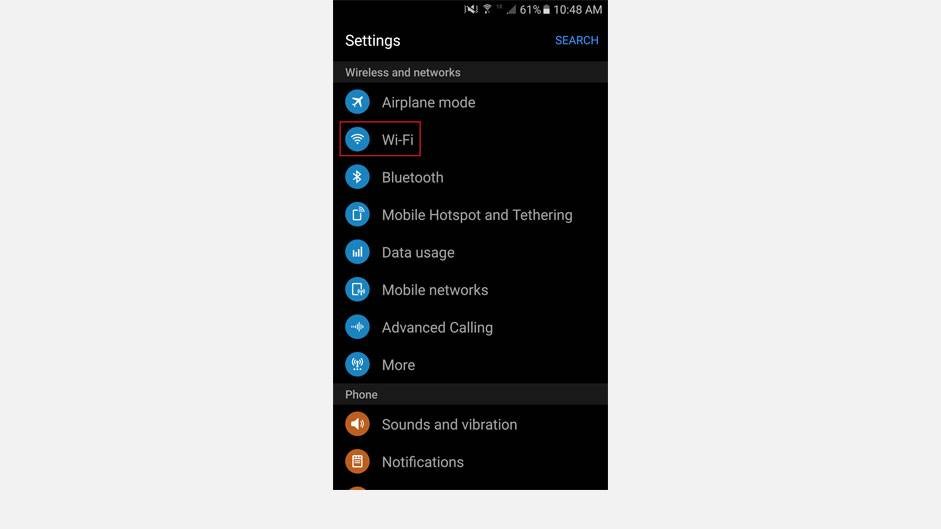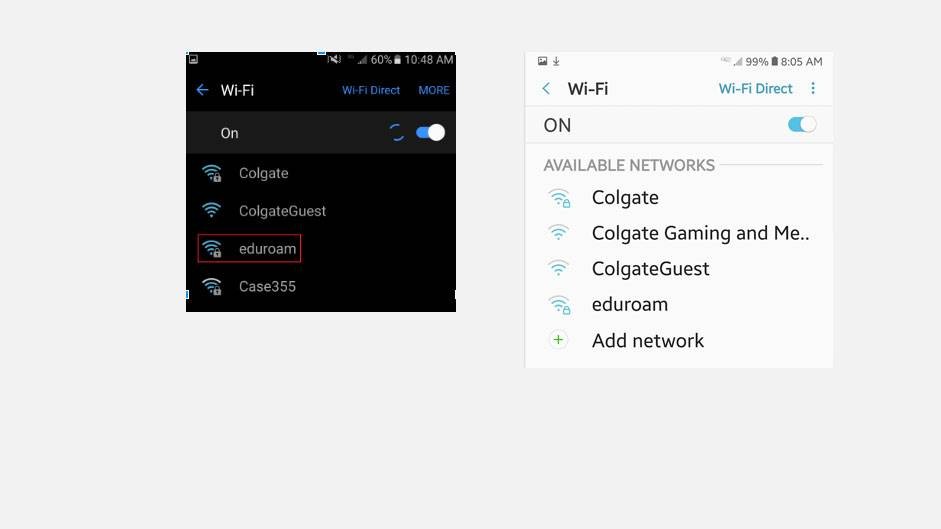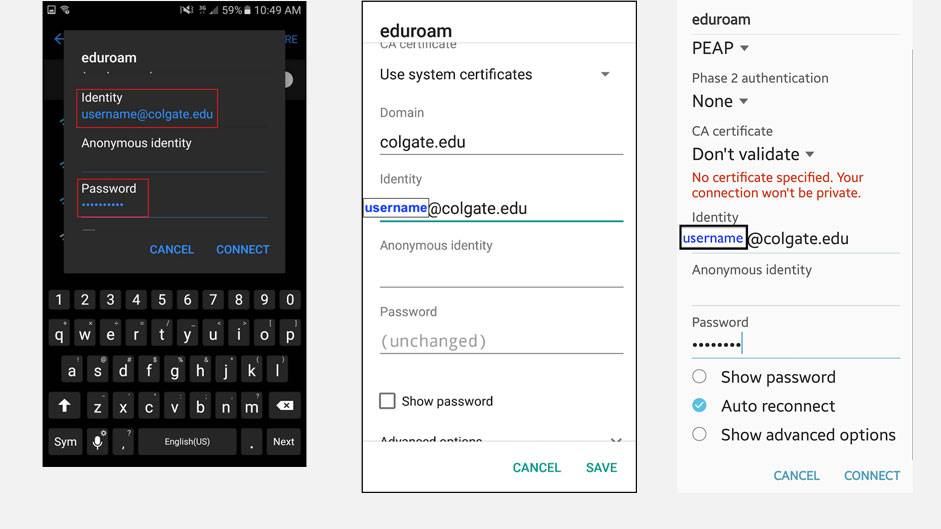 Additional Notes
If your device requires any of the following details, enter the following:
Identity: enter your full Colgate email address
Password: enter the password you use to log onto the portal
EAP Method: PEAP
Phase2 Authentication: MSCHAPV2 or None
Online Certificate Status:  Don't Validate
*CA Certificate: Use System Certificates (you may also need to leave a "unspecified" or "Don't validate"
Domain: colgate.edu
Anonymous Identity: leave this blank
Auto reconnect: select the option to automatically reconnect
Advanced Options: No need to change any of the Advanced Options
Ask for Help
If you are unable to find the information you need in the documentation available online, the ITS Service Desk is available to assist.