This document outlines the steps necessary to register gaming and streaming devices (such as consoles, smart TVs, Roku devices, etc.) for use on the Colgate network — both wired and wireless.
Background
Users must register their gaming and streaming devices in order to use the Colgate Gaming and Media WiFi network (SSID), as well as any wired connections. This requirement increases the network's security and allows the limited sharing of some resources.
Requirements
A valid Colgate network account and valid network password.
The MAC address of the device you wish to register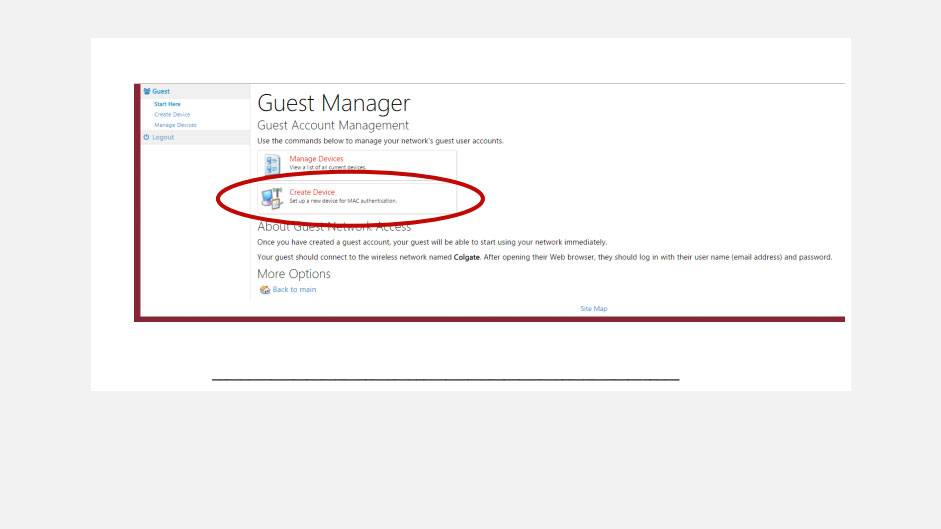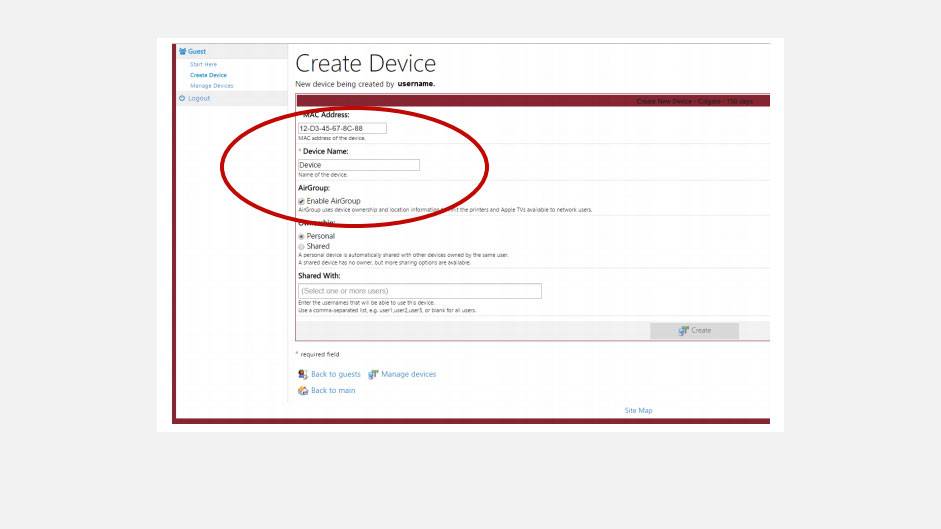 To allow others to access and use your device, click Shared and then add the usernames of those with whom you wish to share the device in the Shared with field.
To manage your devices or make changes, click Manage Devices on the left side of the screen. When you do, you will see this screen:

Ask for Help
If you are unable to find the information you need in the documentation available online, the ITS Service Desk is available to assist.