Study the motivations and incentives that shape society, while developing fundamental analytic and quantitative skills.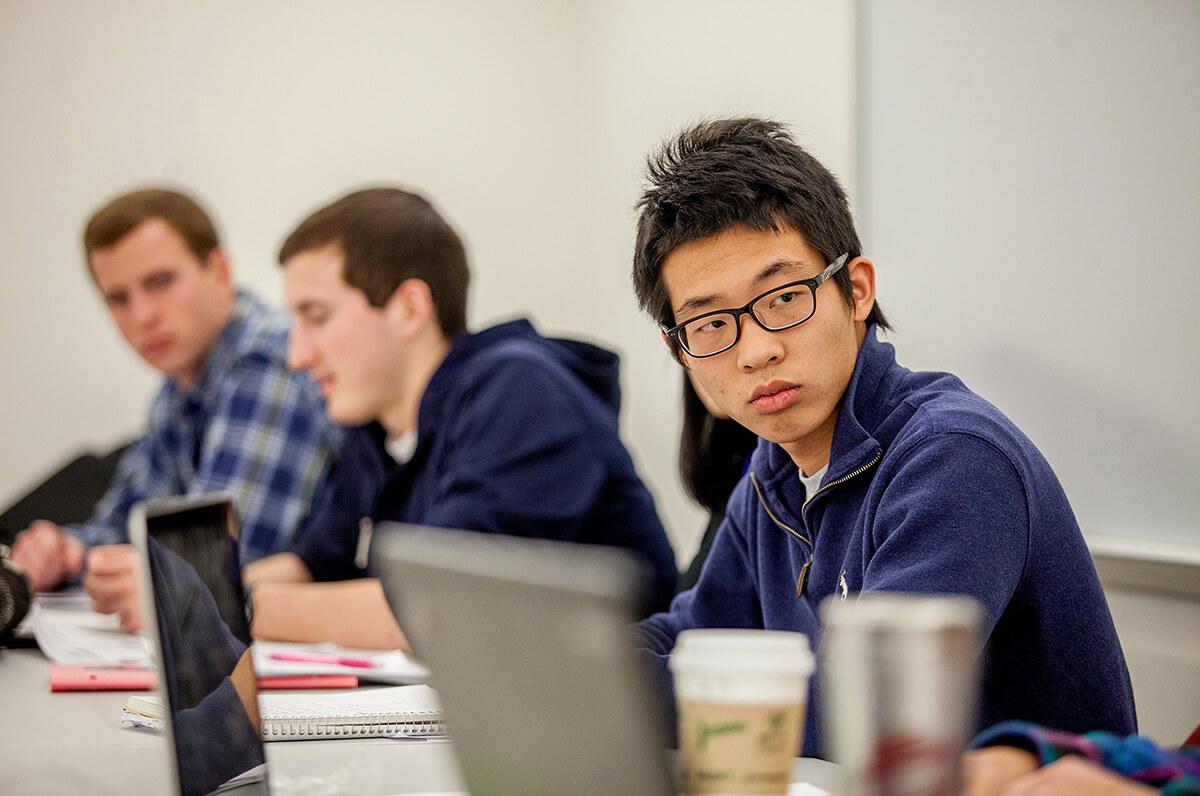 Colgate's economics department draws on a broad range of faculty expertise to present a truly interdisciplinary approach to study. We explore decision-making by consumers and firms, the function and role of markets, and public policy evaluation at both the micro and macro levels.
Students benefit from working relationships with faculty through active engagement in research and advanced scholarship, sometimes co-authoring journal articles with their professors. Many graduates of the department go on to pursue careers in finance, consulting, law, business, and public administration, and often receive graduate degrees, including recent PhDs in economics from MIT, Yale, Cornell, and Virginia. 
Incoming first year students interested in studying economics should consult with the Economics department catalog page and our FAQs.
The department offers the following programs:
Majors:
Economics
Mathematical economics
Environmental economics
My research focuses on forms of funding in addition to finding potential gaps and overlaps in funding… With my project, I wanted to capitalize on an opportunity to explore my interests in economics while learning and helping people.
College Fed Challenge
Each year, a group of three to five Colgate juniors and seniors in economics compete in the College Fed Challenge, a national competition involving presentations and proposals given to a panel of judges, including economists at the Federal Reserve Bank of New York.
Off-Campus Study
Economics department professors take turns leading a group of Colgate's economics students to London each year in the signature London Economics Study Group. Many economics students also study off campus through other programs.
News and Updates
The Economics Department is a large and very busy department so there's always something happening there.  Keep up on the latest news and events going on.