Entrepreneur Weekend is a celebration and recognition of entrepreneurship at Colgate, featuring innovative student ventures, leading entrepreneurs, and the Entrepreneur of the Year. Engage with promising Colgate ventures during a virtual showcase, and tune in to the live Shark Tank.
Virtual Venture Showcase
Launching Monday, April 5
Learn about innovative businesses and inspiring nonprofits being created by Colgate students, alumni, and community members in the TIA Incubator. Watch video pitches for each venture, meet the founders, and connect with them to support their work. 
---
Live Virtual Shark Tank
Saturday, April 10, 1:00–2:30 P.M. ET
This exciting event will feature a pitch competition and insights from seasoned founders and funders. The most recent recipients of Colgate's Entrepreneur of the Year Award will share their insights during a moderated conversation. Four ventures from the TIA Incubator will pitch the sharks for cash prizes.
David Fialkow '81
Co-founder and Managing Director, General Catalyst
2020 Colgate University Entrepreneur of the Year
David Fialkow is co-founder and managing director of General Catalyst, a venture capital firm with offices in Boston, New York and Silicon Valley, and approximately $5 billion in total capital raised. His portfolio of investments includes: CLEAResult (acquired by General Atlantic); Datalogix (acquired by Oracle); Datto (acquired by Vista Equity); Highwinds; and Vitrue (acquired by Oracle). He is a graduate from Colgate University and Boston College Law School. His non-profit boards include Facing History and Ourselves and The Pan-Mass Challenge (former chairman). David is on the board of Boston Beer Company (Sam Adams) and is Chair of the Investment Advisory Committee of The Engine (MIT). David and his wife Nina produce documentary films focused on social justice. David is an Executive Producer on Icarus, which won the Academy Award in 2018 for Best Documentary Feature.
Nick Kokonas '90
Co-owner, The Alinea Group; CEO, Tock
2021 Colgate University Entrepreneur of the Year
Nick Kokonas is co-founder and co-owner of Alinea, Next, and The Aviary restaurants. Alinea has been 3 times named the best restaurant in North America, Next was named best new restaurant in America, and The Aviary was named best bar in America. In addition, Nick is CEO of Tock, a cloud-based comprehensive booking system for restaurants, events, and pop-ups around the world. Tock has already processed over $205MM of pre-paid restaurant "tickets" in addition to seating over one million people in nine countries and 37 cities in the world.
Bharat Mediratta '92
Chief Technology Officer, Dropbox
Bharat is a senior executive with 3 decades of experience building world-class technology teams and products. He was a Distinguished Engineer at Google for 10+ years, recipient of multiple Founders' Awards, and responsible for re-architecting core elements of Search. He later co-founded and led AltSchool, an education tech company where he was President and CTO, on their mission to empower the learner-centric model of progressive education. Most recently he was the CTO at Dropbox where he was responsible for Infrastructure, Security, Machine Intelligence, and IT teams.
Deborah Benton
Founder and General Partner, Willow Growth Ventures
Deborah is the founder and general partner at Willow Growth Partners, which provides early growth capital to entrepreneurs building the next generation of values-led transformative consumer brands and the disruptive technologies that power them. Deborah leverages her 20+ years of operating experience to help founders rationally, effectively, and optimally scale their businesses. Willow has over 20 companies in its portfolio in categories ranging from beauty, personal care, circular fashion, health and wellness, and men's grooming. Prior to investing, Deborah spent years as a C-level operator, primarily in venture-backed, high-growth women's online consumer companies. She holds public and private company board director seats and is a board member of the Women Founders Network. Deborah earned both an MBA and a BA from Queen's University in Canada.
Entrepreneur Weekend by the Numbers
Entrepreneur of the Year Award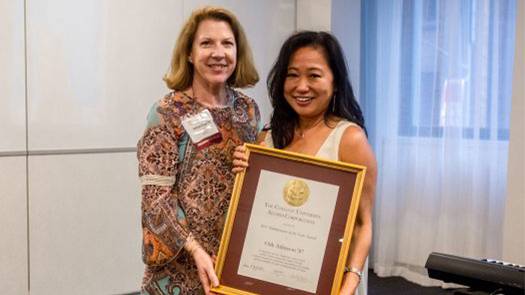 The annual Entrepreneur of the Year Award, given out by the Colgate University Alumni Council, recognizes the achievements and qualities of an alumna/alumnus who best exemplifies the ideals of entrepreneurship. Past award winners have been leading entrepreneurs in technology, education, consumer goods, and more.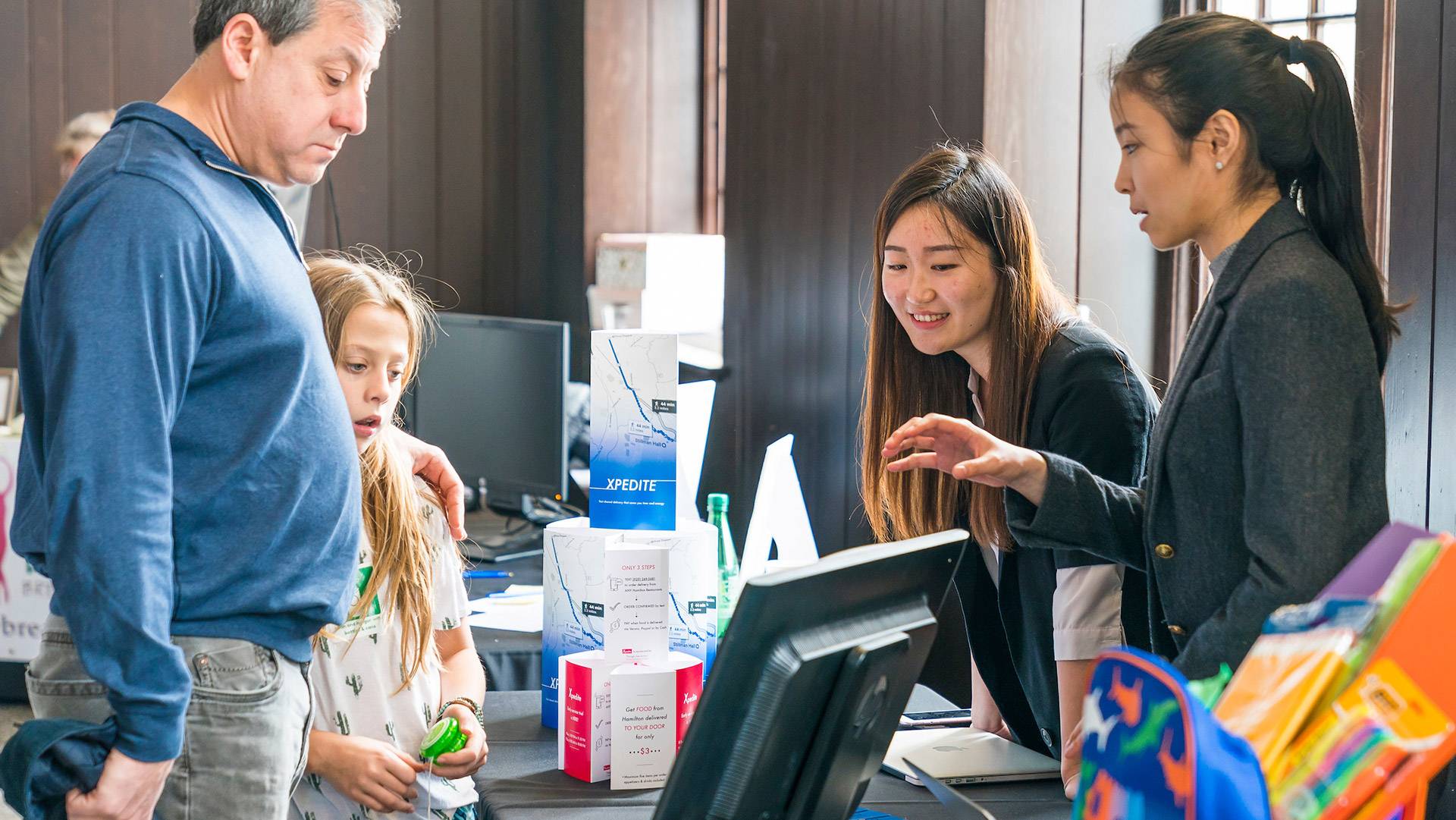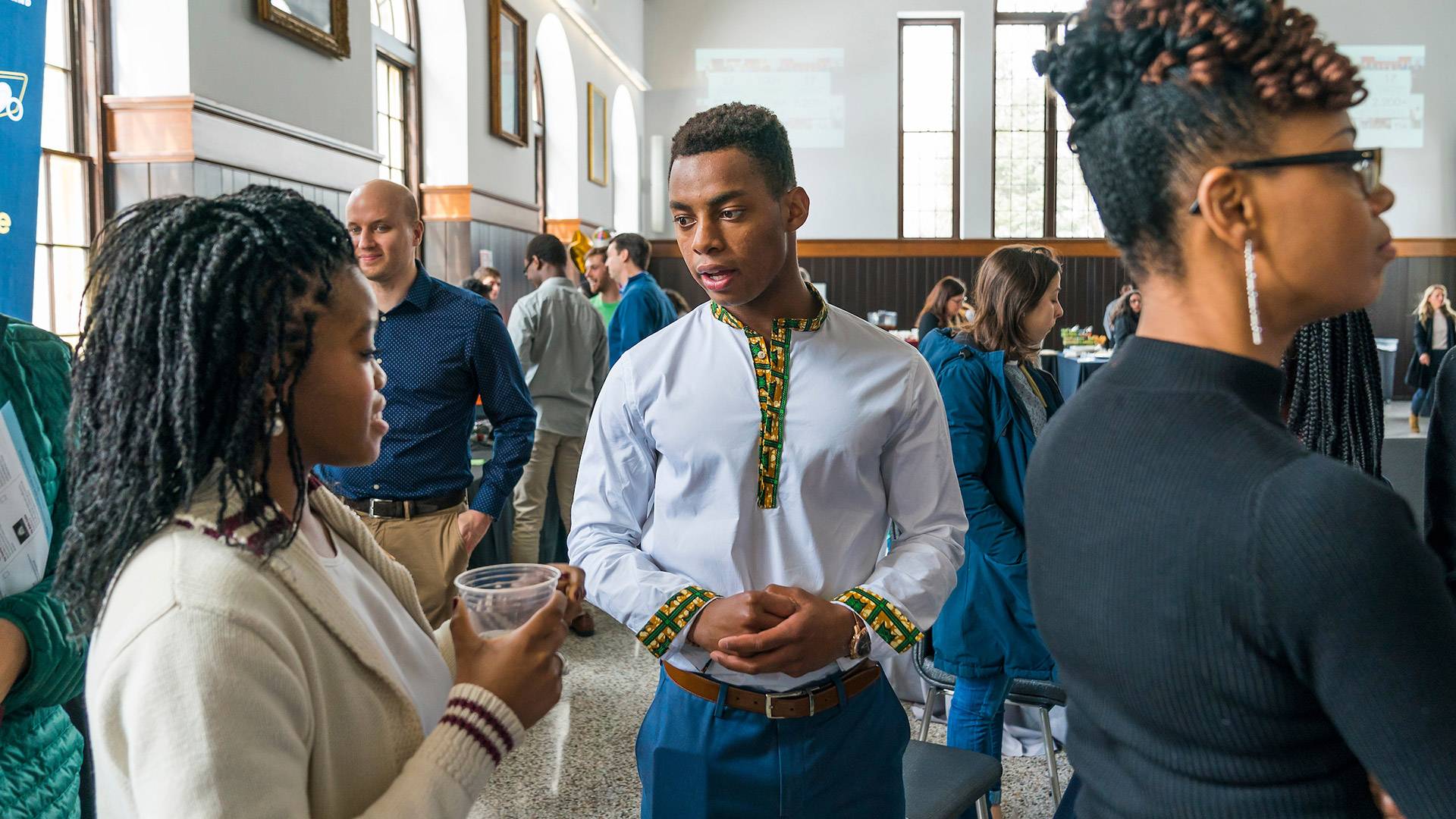 Highlights from Past Entrepreneur Weekends