Ready, set, go 'gate!
A variety of programs will help introduce you to Colgate and lay an important foundation for a successful four years.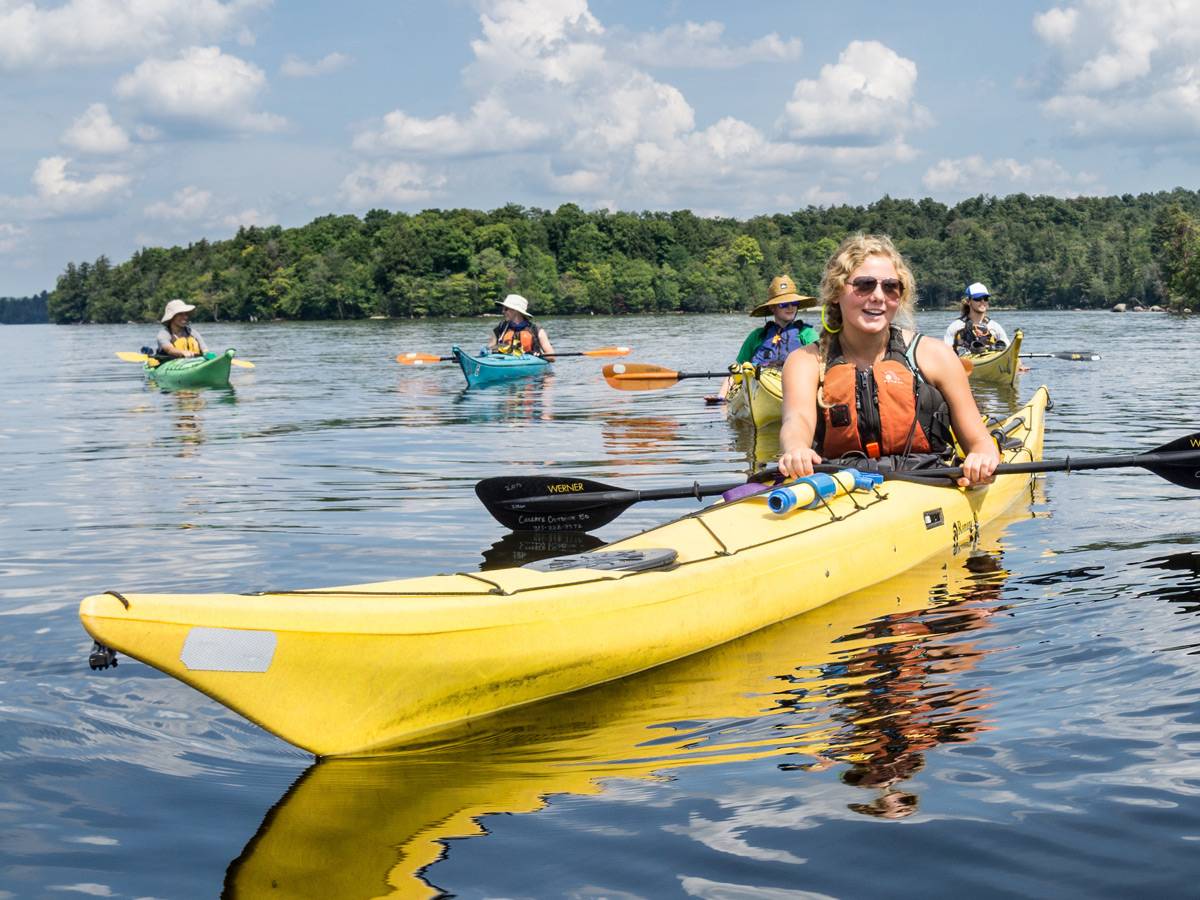 Pre-Orientation
Make friends and memories. Nine unique pre-orientation programs are offered in the weeks leading up to your first semester and provide a chance to get better acquainted with Colgate and the Colgate community before other students arrive on campus.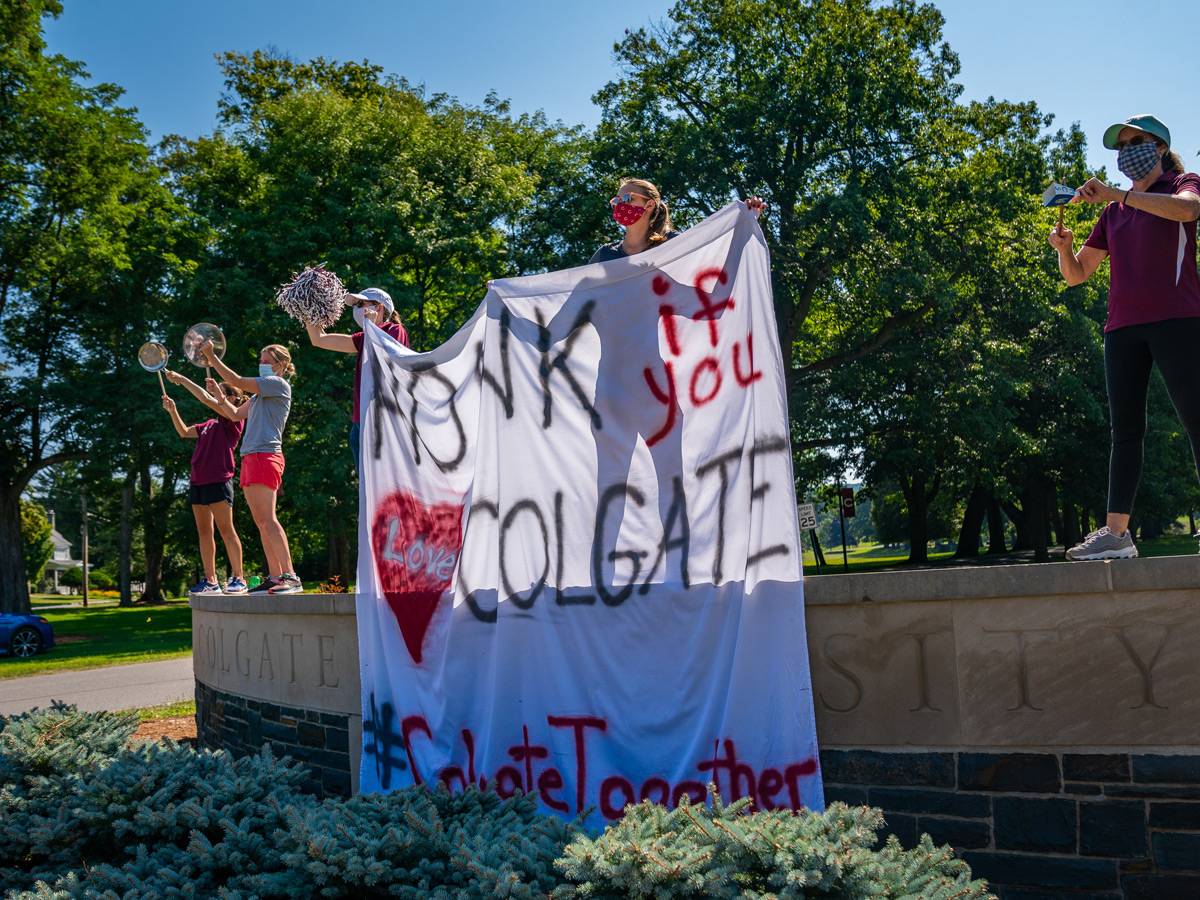 Arrival Day
Sunday, August 21, 2022
Most incoming students will arrive to campus on August 21. Remember honk loudly and proudly when you pass the "Honk If You Love Colgate" sign.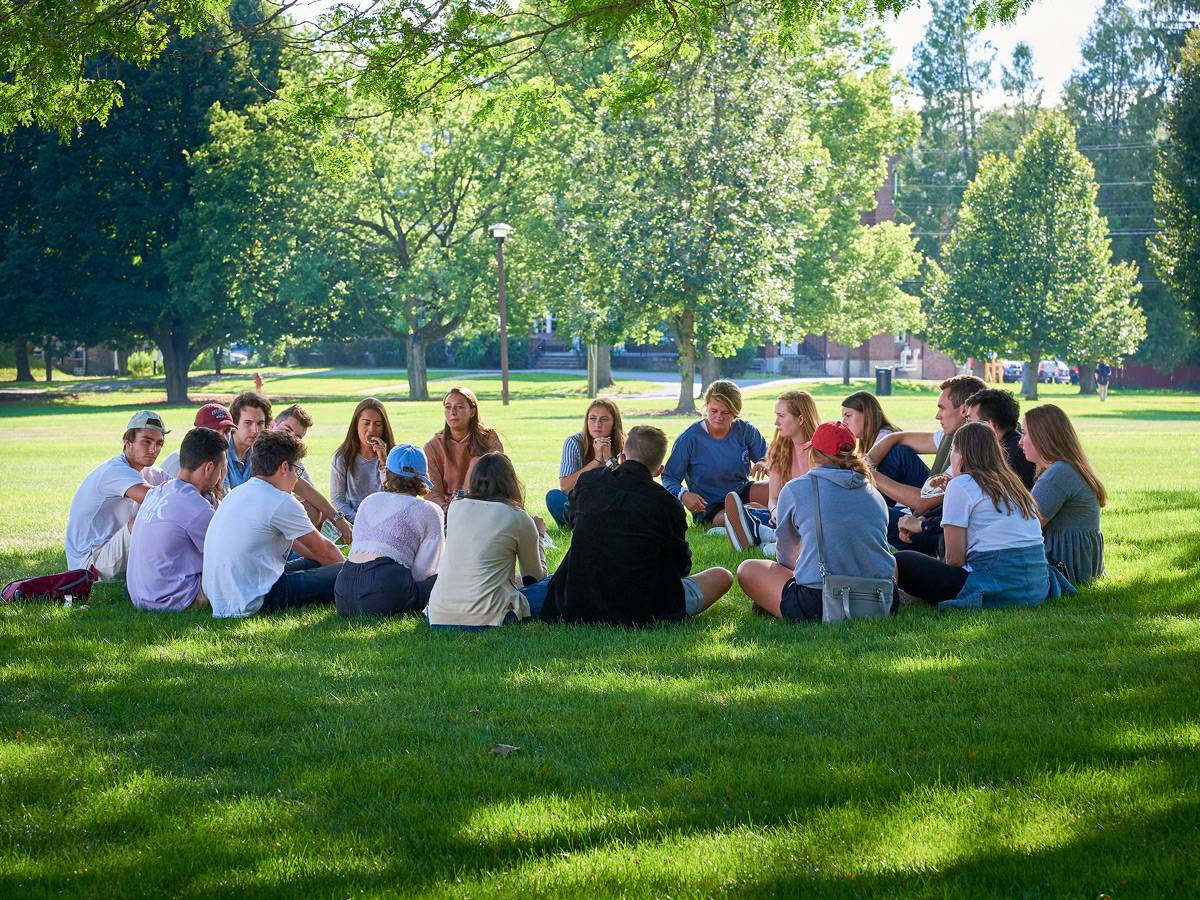 Orientation
August 21–24, 2022
A four-day program that includes the first-year arrival dinner, Convocation, and other rituals of pride. Each speaker or event will give you a little more insight into Colgate's academic, cultural, and social fabric. 
New Student and Transfer Orientation information will be forthcoming.
International Student Orientation
Welcome Weeks
August 25 – September 11, 2022
Welcome Weeks events and programming provide opportunities to continue meeting new people, learning about campus resources, getting involved, and having a chance to explore the Village of Hamilton.
More information coming soon!