Jump-start your Colgate experience.
Participate in a Pre-Orientation program
Program dates and registration information will be available in late spring 2021.
Make friends and get acquainted with the Colgate community prior to Orientation. Select from six pre-orientation programs offered in the weeks leading up to your first semester, providing you the chance to connect with classmates and create memories.
Our Pre-Orientation programs provide opportunities to:
work closely with a campus organization
gain valuable leadership skills
interact with upper-level student leaders
meet students with similar interests
get involved early on campus
have fun
Gain real-world broadcast radio and podcasting experience with the largest student-run organization at Colgate, WRCU FM 90.1. Come discuss your favorite musicians and podcasters and pick up skills in audio production and storytelling all while exploring our extensive music library. Join us to explore Colgate's campus, the local music scene, and the broader Hamilton community. WRCU Pre-Orientation DJs and podcasters are guaranteed a show slot on our official programming schedule.
No prior experience necessary.
Make friends through community outreach and service, and learn about your local community. The Village of Hamilton, Madison County, and the central New York (CNY) region will be your home for four years. Become a community member and engaged citizen — serving with and learning from local residents and nonprofit agencies in the Hamilton and Utica communities.
Please note: a three day program depends on health and safety guidelines, and COVID-19 restrictions loosening. We may have to shorten this program, restrict the number of locations we visit, and/or convert it to a virtual experience only. If so, we will communicate with you as soon as possible, and will adjust fees, or provide a refund.
Build community and familiarize yourself with campus resources that will help you thrive at Colgate. This program provides OUS Scholars, QuestBridge Scholars, and first-generation students early access to opportunities to network with faculty and staff, get acquainted with key university offices, hear from upper-level students and bond with fellow first-year students. Join us and make the most of your Colgate experience right out of the gate!
The Colgate Activities Board is the main event-planning organization on Colgate's campus. Every year, they plan a number of events that are designed to be fun ways for all students to relax. Whether it's creating a haunted house in the tunnels under campus, bringing local vendors to campus for our Taste of Hamilton tradition, or planning exciting weekend events, there are many opportunities for everyone to get involved. Design your very own event for the start of the semester, explore campus, make friends, and have a good time!
No prior event planning experience necessary.
Combine your passion for music with the camaraderie of the Colgate Raider Pep Band. All levels of musicians are welcome! You'll learn the pep band repertoire and tailgate, pre-game and halftime routines. There will also be activities to help connect you with new friends and introduce you to life at Colgate.
Adventure [ ad-ven-cher ]
noun
1. Daring and exciting activity calling for enterprise and enthusiasm
2. An undertaking of unknown outcome
Each August, more than 25% of first-year students start their Colgate careers with a Wilderness Adventure. For over 30 years, those trips have taken place in the Adirondack State Park, which, at six million acres, is larger than Yellowstone, Everglades, Glacier, and Grand Canyon national parks combined.
In 2020, "Wilderness" Adventure went virtual and became an experience unlike anything we had ever considered. Though our days of hiking, paddling, climbing, and camping hadn't exactly prepared us well for Zoom calls and chat rooms, we nonetheless found plenty of adventure along the way.
Though we weren't in the wilderness last year, we still had a great time, and accomplished the goals of every Wilderness Adventure, to make friends, gain skills, try something new, learn about Colgate, and become a member of the Colgate community. In 2021, we hope you'll be able to experience one of our backpacking, canoeing, combo (half backpack, half canoe), sea kayaking, rock climbing, mountain biking, conservation, or sampler trips in the Adirondack State Park. Whether you're an experienced backpacker or have never been camping before – besides a range of activities, trips also come in a variety of difficulty levels – we have a trip that is just the right level of challenge for you.
If trips aren't possible this August, we're already working hard on alternate plans, be they on-campus, day-trips, virtual, something else, or all of the above. Our goal and ambition remains to provide incoming students with an adventurous start to their Colgate experience.
"To anyone considering WA, just do it! I was expecting an outdoor adventure that was the trip of a lifetime, and that didn't happen... but I was still SO pleased with my group, the people I met, and the activities we did! One thing I've learned is that Colgate will always take care of you, and the people at Colgate will always look for the best ways to help you achieve your goals and to help you feel at home."
-Virtual Wilderness Adventure 2020 participant
No previous wilderness experience is needed for any of our trips, just a willingness to have fun, learn, and meet new people.
Required Programs
The following groups have required pre-orientation programs specialized for them:
Join the international orientation team for a week filled with sun, fun activities, and community building as we immerse you in American culture and prepare you for your journey ahead. Dual citizens, students on J-1 visas, and folks who grew up in international locations are also welcome to attend International Student Orientation.
All international students are required to maintain valid F-1 status in order to attend Colgate University. During International Student Orientation, we will be completing the initial immigration registration as well as discussing topics specific to the international student experience.
Contact
Office of International Student Services, oiss@colgate.edu, +1-315-228-6131
For 200 years, Colgate students and graduates have explored the world through scholarship, research, and discovery. All Alumni Memorial Scholars (AMS) begin their Colgate experience participating in a pre-orientation program. Fostering community and a shared commitment for the pursuit of knowledge, the AMS pre-orientation program is designed to introduce participants to the very best Colgate has to offer. Learn about the unique resources and opportunities available to the AMS community. Join your fellow scholars on a fascinating and fun-filled pre-orientation adventure.
Contact
For general questions about the new student experience, contact: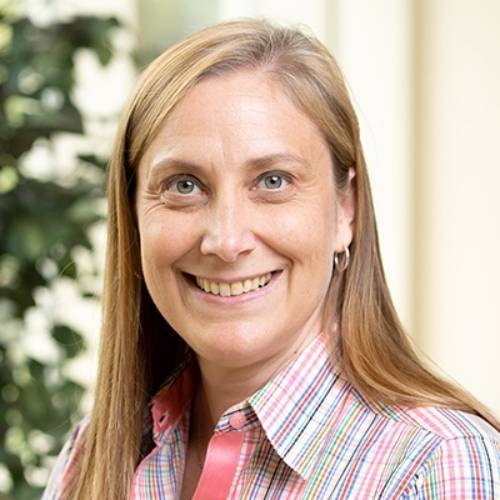 Assistant Dean for First and Second-Year Experience and Community Development