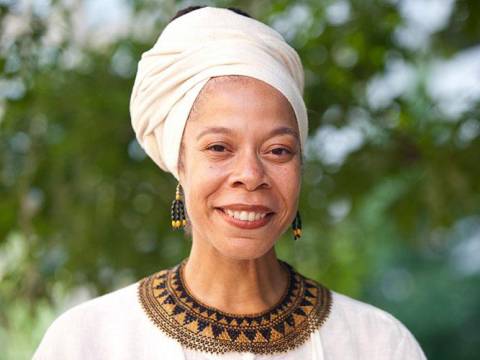 Provost and Dean of the Faculty Tracey E. Hucks '87, MA '90 will take a sabbatical during the 2021–22 academic year to complete several significant research projects in Africana studies, religious studies, Caribbean studies, diaspora theory, and transatlantic and transnational studies. Ellen Percy Kraly, William R. Kenan Jr. Professor of geography and environmental studies, will serve as interim provost and dean of the faculty. 
"When Tracey first returned to Colgate, we contemplated a sabbatical to allow for the completion of a number of significant research projects," says President Brian W. Casey. "I wish her good luck in this important work. I also wish to thank Ellen Kraly for her willingness to take on this role during what will be a deeply important year for Colgate as we continue work developing and implementing Third-Century Plan initiatives."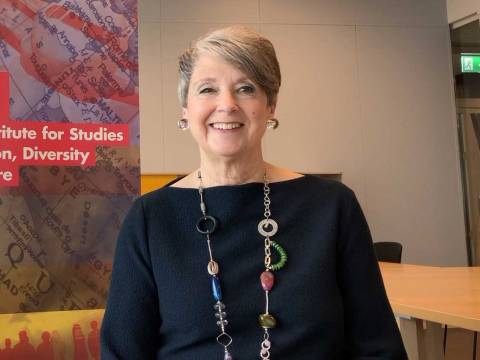 Kraly has served as associate dean of the faculty, division director for both university studies and social sciences, department chair (geography) and program director (environmental studies), director of the Upstate Institute, and a member of the Committee on Promotion and Tenure. She has also served on numerous Universitywide search committees and, this year, was a member of the Task Force on Reopening the Campus. 
While on her research sabbatical, Hucks will continue to serve on the chief diversity officer search and has agreed to participate in fundraising activities related to academic initiatives under The Third-Century Plan.
Meanwhile, Hucks will advance research that includes Obeah, Orisa, and Religious Identity in Trinidad — a two-volume collaborative project with Dianne M. Stewart '90. The volumes, to be published by Duke University Press in 2022, are a culmination of 15 years of archival and ethnographic research conducted in Trinidad, England, France, Nigeria, and the United States.
Hucks will also devote time to completing Africana Esotericism: Charms, Veils, and Divination in the Black Religious Underground, an examination of the rare archival and material culture holdings on African American divinatory, folk healing, conjure, and theurgical practices at the Stuart A. Rose Manuscript and Rare Book Library (MARBL) at Emory University.