Our studies focus on gaining a greater understanding of the world's major religious traditions. We will introduce you to the nature and expression of religiousness and challenge you to think critically about rituals, practices, and theories of religion.
Studying Religion at Colgate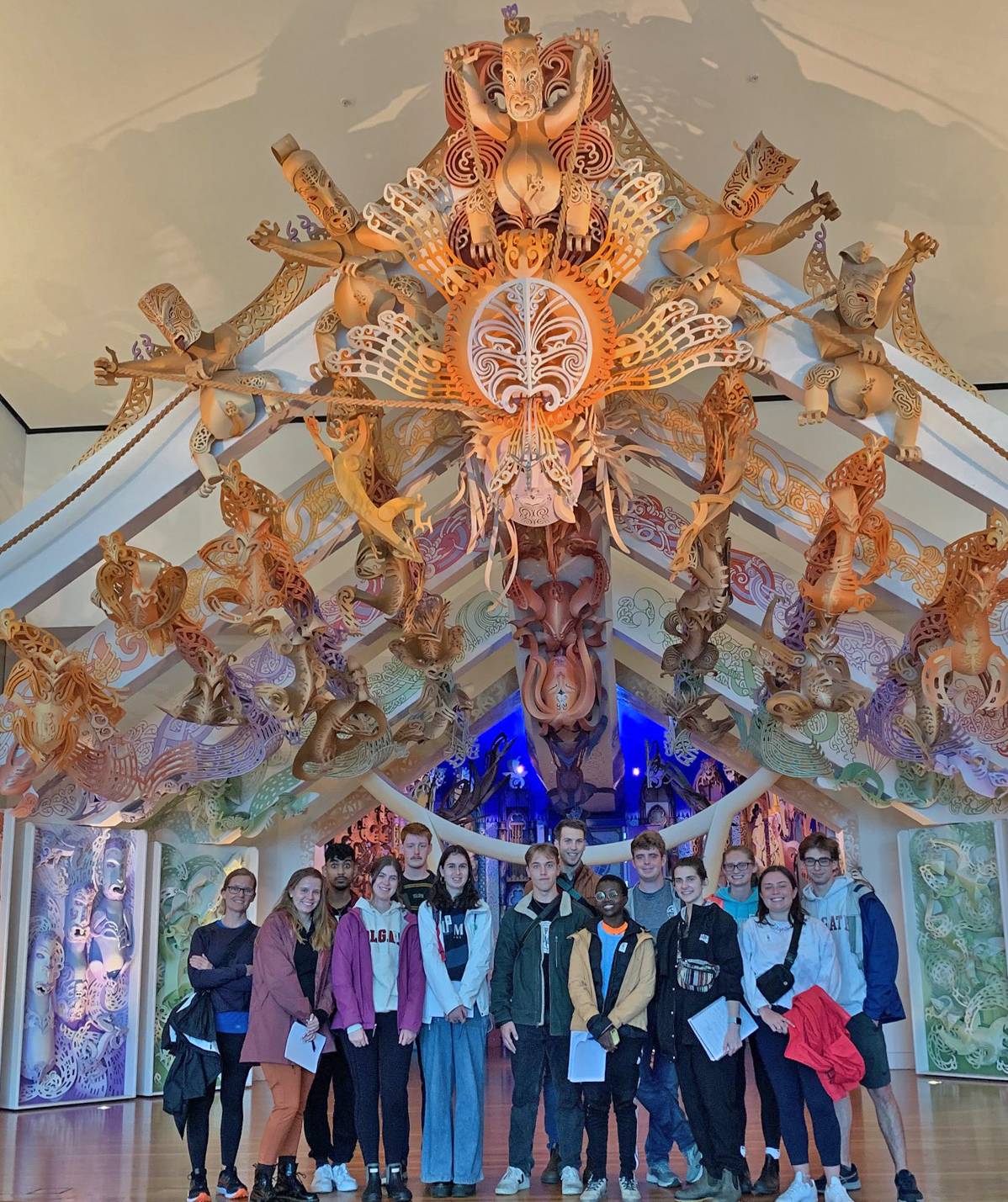 The Department of Religion at Colgate offers a program of study of major religious traditions and introduces students to the enduring questions of human life.
Making reflective use of the full variety of liberal arts methods, the study of religion is necessarily interdisciplinary; it engages related issues in philosophy, ethics, public health, society, spirituality, science, gender, sexuality, arts, and politics.
The department offers a variety of courses regarding diverse African, Buddhist, Christian, Hindu, Islamic, Jewish, and Native American traditions and scriptures. Recognizing the multiple ways in which religion is embedded within human history and cultures, the department also offers focused courses on issues of historic and contemporary importance, such as religion and the environment, women, genocide, health and healing, and the relations among global peoples of faith. Courses in the Department of Religion offer training in a unique combination of skills, including close textual analysis, direct observation, critical thinking, and cross-cultural understanding.
Majors and Minors
The department offers either a major or minor in religion, and a philosophy and religion major.
There are specific classes on, say, Buddhism or Catholicism, but there is also another dimension to the discipline. Religious studies is interdisciplinary, and many courses examine the intersection of religion with other areas of study to determine its influence within society.
Religion Department Instagram
Get regular updates and meet some of the students and faculty who make up Colgate's religion department.