Workshop Leaders
Biography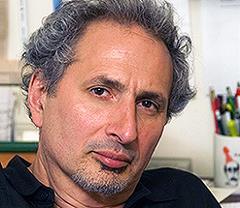 Peter Balakian is the author of seven books of poems, four books of prose and two collaborative translations. Ozone Journal won the 2016 Pulitzer Prize for poetry. His other books include Ziggurat (2010) and June-tree: New and Selected Poems, 1974-2000. His books of prose include Black Dog of Fate (an American son uncovers his Armenian Past), which won the 1998 PEN/Martha Albrand Prize for the Art of the Memoir, and was a best book of the year for the New York Times, the LA Times, and Publisher's Weekly, and The Burning Tigris: The Armenian Genocide and America's Response (HarperCollins, 2004), which won the 2005 Raphael Lemkin Prize and was a New York Times New York Times Best Seller, and his newly published selected essays Vice and Shadow: Essays on the Lyric Imagination, Poetry, Art, and Culture.
Balakian is the recipient of many awards, prizes, and civic citations, including a Guggenheim Fellowship, a National Endowment for the Arts Fellowship, the Spendlove Prize for Social Justice, Tolerance, and Diplomacy (recipients include President Carter). He has appeared widely on national television and radio (60 Minutes, ABC World News Tonight, PBS New Hour, Charlie Rose, CNN, C-SPAN, NPR, Fresh Air, etc), and his work has been translated into a dozen languages. He is the Donald M. and Constance H. Rebar Professor of the Humanities, Professor of English, and Director of Creative Writing at Colgate University.
Workshop Description: Poetry
We will be focused on your poems for an intensive week. The workshop is grounded in an atmosphere of trust and intellectual honesty. You will bring poems you've submitted or newly written poems to the workshop, and we will, as a group, read them with great care and rigor and discuss how to push them further and discuss how the poem can realize its materials in the fullest possible ways. Poets will be asked to read their work aloud in class. The workshop is predicated on the belief in the ancient and contemporary value of the lyric poem as a continual landmark in human consciousness and thought and form of language. You should read each other's submissions before we convene our first workshop. At our first meeting I will hand out a small sheaf of poems (mostly by 20th century poets) and we may refer to them during the week. My hope is that each poet will leave the workshop energized and writing with new intensity and at new levels.
Workshop Submission Limit
Participants may submit up to six poems totaling no more than twenty pages.
Videos
Biography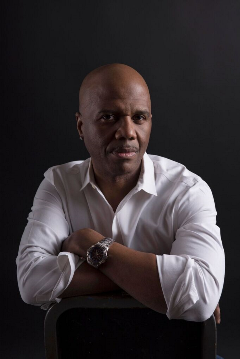 Kyle Bass, associate artistic director at Syracuse Stage and the current Burke Endowed Chair for Regional Studies at Colgate University, is the author of Possessing Harriet, commissioned by the Onondaga Historical Association, which received its world premiere at Syracuse Stage in October 2018. A two-time recipient of the New York Foundation for the Arts Fellowship (for fiction in 1998 and playwriting in 2010), a finalist for the Princess Grace Playwriting Award, and Pushcart Prize nominee, Kyle's full-length plays include Tender Rain, The Faith of our Fathers, and Bleecker Street. Separated, a piece of documentary theatre about the student military veterans at Syracuse University was presented at Syracuse Stage and at the Paley Center in New York. Kyle is the co-author (with Ping Chong) of Cry for Peace: Voices from the Congo, which had its world premiere at Syracuse Stage and was subsequently produced at La MaMa Experimental Theatre in New York City. Kyle's one-act plays include Fall/Out, Theory of Night, Love is a Blue Velvet Box, Spoons, Northeast, and The Cutaneous Rabbit Illusion. Kyle has begun writing a new full-length play: Lakeview, which is set in a small city situated between a large university and a sacred but troubled body of water, and on the verge. As dramaturg, Kyle worked with acclaimed visual artist Carrie Mae Weems on her theatre piece Grace Notes: Reflections for Now, which had its world premiere at the 2016 Spoleto Festival USA in Charleston, South Carolina, subsequently produced at Yale Rep and the Kennedy Center. As a screenwriter, Kyle is the co-author of the original screenplay for the film Day of Days (Broad Green Pictures, 2017), which stars award-winning veteran actor Tom Skerritt, and he is the author of the screenplay adaptation of the novel Milk by Darcy Steinke. Kyle has been commissioned by the Society for New Music to write the libretto for an opera based on the life and music of legendary folk singer and guitarist Libba Cotten. Kyle's plays and other writings have appeared in the journals Callaloo, Folio, and Stone Canoe, among others, and in the essay anthology Alchemy of the Word: Writers Talk about Writing. He is drama editor for the journal Stone Canoe, teaches playwriting in Syracuse University's Department of Drama, theatre courses in the Department of African American Studies, has been guest lecturer in playwriting at Hobart & William Smith Colleges, and was faculty in the M.F.A. Creative Writing program at Goddard College from 2006 to 2018. The creator and curator of Syracuse Stage's "Cold Read Festival" of new plays, Kyle holds an M.F.A. in Playwriting from Goddard College, is a proud member of the Dramatist Guild of America, and is represented by The Barbara Hogenson Agency.
Workshop Description: Playwrights Boot Camp
Playwriting is a craft and an art. It's also hard work. You have to train to be at your best. Whether you're new to playwriting and need to build your playwriting muscle, or you're an experienced playwright with a draft of a scene or short play that's a bit flabby, in this supportive, high-intensity workshop, we will exercise the basics of playwriting craft to get your playwriting skills into tip-top shape. Working with early drafts of your scene or short play, we will focus on tightening dialog, disguising exposition, crafting scenes that have a clear action, conflict and event, and writing with theatricality. And we will run proven playwriting drills, exercises, and prompts to get your "art" rate up and energize your revision process. Come ready to work. All experience levels welcome.
Workshop Submission Limit
25 pages in standard playwriting format
Biography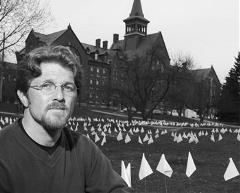 Greg Bottoms is an American memoirist, essayist, critic, and story writer. His books include Angelhead: My Brother's Descent into Madness (2000); The Colorful Apocalypse: Journeys in Outsider Art (2007); Fight Scenes (2008); Spiritual American Trash: Portraits from the Margins of Art of Faith (2013); and Lowest White Boy (2019). His collections of short fiction are Sentimental, Heartbroken Rednecks (2001) and Pitiful Criminals (2014). Acclaim for his books includes an Esquire nonfiction "Book of the Year," a Booksense Nonfiction Pick from independent book sellers, a "Top Indie Fiction Pick" from Library Journal, and long-list recognition from the Frank O'Connor International Short Story Award (Ireland) and the Story Prize (U.S.). His personal essays have appeared in Agni, Brevity, Creative Nonfiction, Oxford American, River Teeth, and in several anthologies, including Between Song and Story: Essays for the 21st Century.
Workshop Description: Crafting the Personal Essay
The essay is a flexible form, able to be autobiographical and civic-minded, wide-ranging and intimate, attentive to the immediate and the overarching at the same time. It can hold facts and imagination, memory and speculation, experience and observation, journalism and the fictive. In this workshop for all levels, we will work on finding the heart of our essays in drafts and then thinking like editors about our own work related to issues such as voice and narrative persona, introduction and explication of ideas, structural and formal coherence, vivid and precise language, and creating endings that arise organically and powerfully from the concerns and material at hand.
I would like to discuss two student essay drafts per workshop with the intent of supporting the writer to make the essay as strong as possible. I also want to look at the what and how of one exemplary published essay (time permitting) from contemporary writers such as Claudia Rankine, Annie Dillard, John Berger, Leslie Jamison, Richard Rodriguez, and others.
Workshop Submission Limit
7,500 words (~25 pages)
Biography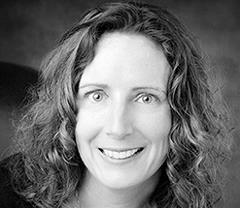 Jennifer Brice has been on the Colgate faculty since 2003. Unlearning to Fly, a memoir in essays, is her latest book. She is also the author of The Last Settlers, a work of literary journalism. Her essays have appeared in such journals as The Gettysburg Review, Under the Sun, and River Teeth.
A graduate of Smith College, Jennifer holds an MFA from the University of Alaska Fairbanks. At Colgate, she teaches creative writing and literature courses as well as the college's signature Living Writers and LW Online courses.
Workshop Description: Jump-Starter Workshop
You bring the ideas, and this workshop will help you turn them into a manuscript. Be prepared to write every day. Exercises in fiction and nonfiction will help unlock your creativity and clarify your aims. If you like, you can read your work aloud for on-the-spot critiques in the safe and supportive environment of the workshop. After a week of mini-lectures on the art and craft of writing as well as a one-on-one conference with the instructor, you'll head home with a plan and pages.
To apply for this workshop, send a 250-word description of your project. If you can, let us know whether you are working in fiction or nonfiction.
Videos
Biography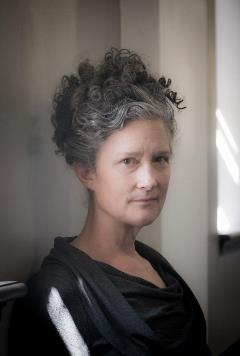 Carrie Brown is the author of seven novels and a collection of short stories. She has won many awards for her work, including a National Endowment for the Arts fellowship, the Barnes and Noble Discover Award for her first novel, the Janet Heidinger Kafka Prize for work by an American woman writer, The Great Lakes Book Award, and, twice, the Library of Virginia Award for fiction. Her short fiction and essays have appeared in journals including Tin House, the Southern Review, One Story, Glimmer Train, The Georgia Review, and The Oxford American. She has taught for many years at Sweet Briar College in Virginia alongside her husband, the writer John Gregory Brown. In addition to teaching, she also directs the College's Center for Creativity, Design, and Arts, a partnership with the Virginia Center for the Creative Arts.
Workshop Description: Your novel: Seeing clearly what's behind — and before — you.
The process of writing a novel is thrilling, exhausting, bewildering, illuminating, discouraging, and maddening, and the novelist is lost and found and lost again many times along the way. Use this five-day workshop to bring before a supportive and attentive group your completed draft (or significant excerpts), and then take a step back with your fellow writers to see more clearly what you've made, and where you might be headed next. We'll examine every manuscript to understand what's on the page so far in terms of structure, character, plot, setting, and style, an exercise designed to help writers recognize more fully the developing work, and how they might give it greater strength and purpose. Be prepared to commit the time in advance of the conference to reading carefully the work of the other workshop participants and to provide each member of the workshop with a written, one-page response, so that you can talk about the manuscripts with sensitivity and in detail. I'll meet individually with each participant and provide written feedback on your novel. Expect to return to the writing desk with plenty of fuel for the road ahead.
Workshop Submission Limit
60,000 words (~200 pages)*
Videos
Biography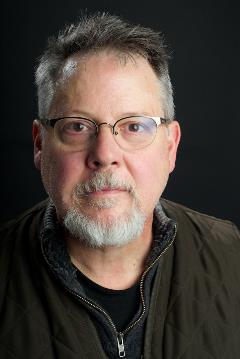 Born and raised in New Orleans, John Gregory Brown is the author of the novels Decorations in a Ruined Cemetery; The Wrecked, Blessed Body of Shelton Lafleur; Audubon's Watch; and A Thousand Miles from Nowhere. His honors include a Lyndhurst Prize, the Lillian Smith Award, the John Steinbeck Award, a Howard Foundation fellowship, the Louisiana Endowment for the Humanities Book of the Year Award, and the Library of Virginia Book Award. His visual art has been displayed in individual and group exhibitions and has appeared online and in print in Hayden's Ferry Review, the New England Review, Flock, The Brooklyn Review, Gulf Stream, and elsewhere.
He is the Julia Jackson Nichols Professor of English at Sweet Briar College in Virginia, where he lives with his wife, the novelist Carrie Brown.
Workshop Description: The Eye of the Novel; The "I" of the Novel
"The most important element in fiction is not what happens; it's who it happens to." That simple assertion by the great novelist and inestimable writing professor John Barth has proven for me an invaluable tool in conceiving, composing, and revising my own work and as a lens through which to view the work of my students. In this workshop we'll keep this notion in mind as we read each participant's work: What is the eye through which the author presents the events of the novel, and how does that perspective, that consciousness, shape the other elements of the work: voice, setting, pacing, plot, etc.? In short, how does "who" become "what"?
Workshop Submission Limit
60,000 words (~200 pages)*
Videos
Biography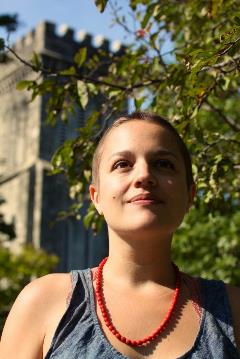 Amy Rose Capetta (she/her) is an author of YA novels including Entangled, a BEA Buzz Book, Echo After Echo, a Junior Library Guild Selection, and The Brilliant Death, a Junior Library Guild Selection and a Kirkus Best YA Book of 2018. Upcoming titles: The Lost Coast, The Storm of Life, and Once & Future (co-written with her partner Cori McCarthy.) Her short fiction has appeared in Hunger Mountain and the Serial Box series Remade.
Amy Rose holds a MFA in Writing for Children and Young Adults from Vermont College of Fine Arts. She teaches workshops at the Highlights Foundation and the Writing Barn, where she and her partner co-founded the Rainbow Writers Workshop, the first event of its kind for LGBTQIAP+ writers of middle grade and YA.
Workshop Description: Seeing the Forest and the Trees: A YA Workshop
Trees don't thrive without a forest—and no matter how strong the prose, it can't thrive without a strong story. (By definition, a forest is nothing without its trees!) To help you craft vivid and vital YA, we'll focus on the symbiotic relationship between the words on the page and the larger story.
Each participant's submission of a short story or a portion of a novel will be discussed in a way that opens into a larger discussion of writing craft. You will receive written feedback from me, but do not need to provide written manuscript notes for your fellow participants. Instead, please spend your time reading closely and come ready to participate in a lively conversation.
Every day we will explore a topic that relates to the bond between language and story, imagining outward from the pages you have submitted. Part of every session will be spent in scheming, scribbling, story mode.
Any and every genre (and genre blend!) is welcome.
Workshop Submission Limit
7,500 words (~25 pages)
Biography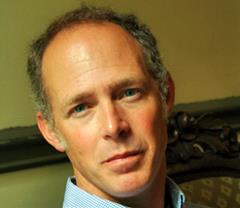 Brock Clarke is the author of seven books of fiction, most recently the collection The Price of the Haircut (published March 2018) and the novels The Happiest People in the World (which was a New York Times Book Review Editors' Choice Pick, an Indie Next Pick, and an Amazon Book of the Month choice), Exley (which was a Kirkus Book of the Year, a finalist for the Maine Book Award, and a longlist finalist for the IMPAC Dublin Literary Award) and An Arsonist's Guide to Writers' Homes in New England (which was a national bestseller, and American Library Associate Notable Book of the Year, a #1 Book Sense Pick, a Borders Original Voices in Fiction selection, and a New York Times Book Review Editor's Choice pick). His books have been reprinted in a dozen international editions, and have been awarded the Mary McCarthy Prize for Fiction, the Prairie Schooner Book Series Prize, a National Endowment for Arts Fellowship, and an Ohio Council for the Arts Fellowship, among others. Clarke's individual stories and essays have appeared in The New York Times Magazine, Boston Globe, Virginia Quarterly Review, One Story, The Believer, Georgia Review, New England Review, and Southern Review and have appeared in the annual Pushcart Prize and New Stories from the South anthologies and on NPR's Selected Shorts. Algonquin Books will publish his eighth book—the novel I Am Calvin Bledsoe—in 2019. He lives in Portland, Maine, and teaches creative writing at Bowdoin College.
Workshop Description: Novel Intensive
This workshop will focus on writing and revising a novel, with an eye toward pacing, structure, logic, theme, voice, plot, characterization--everything, in other words. Workshop members are asked to submit whatever they've finished, whether it's a full draft or a representative excerpt or something in between, just as long as the submission is substantial enough to enable your readers to give you what you need. Speaking of that: workshop members will be asked to do a good bit of reading in preparation for the conference. I encourage everyone to line-edit brief passages in each other's work, but I will definitely expect everyone to be able to talk, in detail, about each other's fiction during workshop, and also to provide a detailed letter to the writer offering praise, encouragement, gentle (but specific) criticism, and ideas for revision. I will write each of you a long letter, and will line-edit a substantial, representative section of each of your manuscripts. Each participant will get his or her own workshop session, and I will meet with you outside of workshop as well. Finally, I will bring in examples of fiction and non-fiction that will help you with writing and revising your novels.
Workshop Submission Limit
60,000 words (~200 pages)*
Videos
Biography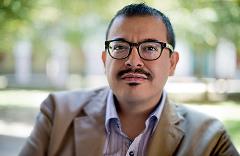 Eduardo C. Corral's first book, Slow Lightning, won the Yale Series of Younger Poets competition in 2011. His second book, Guillotine, will be published by Graywolf Press in 2020. He's the recipient of a Whiting Writers' Award, a National Endowment for the Arts Fellowship, the Holmes National Poetry Prize and the Hodder Fellowship, both from Princeton University. He teaches in the MFA program in Creative Writing at North Carolina State University.
Workshop Description: Poetry
In this workshop, we'll explore poems with a rigorous generosity. We'll delve into the poet's craft choices (syntax, diction, sonic and visual patterns) to investigate how these choices energize their language. We'll also pay close attention to the places where the language seems to falter. Instead of suggesting edits for the weaker language, we'll compare and contrast it with the stronger language in the poem. This will help us discover other possibilities for the weaker language. This approach—borrowed from the poet Martha Collins—transforms the stronger language into the standard for the whole poem. Every workshop will begin with a short craft lecture, and over the course of the week, I will assign prompts to help generate new work. Please read and annotate the poems before the first class.
Workshop Submission Limit
Participants may submit up to six poems totaling no more than twenty pages.
Biography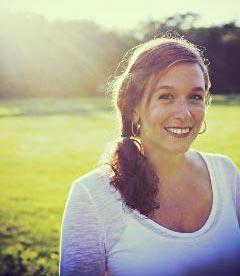 CJ Hauser teaches creative writing and literature at Colgate University. Her novel, Family of Origin, will be published by Doubleday in July 2019. She is also the author of the novel The From-Aways and her fiction has appeared in Tin House, Narrative Magazine, TriQuarterly, Esquire, Third Coast, SLICE, Hobart, and The Kenyon Review. She has received McSweeney's Amanda Davis Highwire Fiction Award, The Jaimy Gordon Prize in Fiction, and Narrative's Short Story Prize.
Workshop Description: Two Fictions, Fat and Thin (Stories and Flashes)
For this workshop you will submit a complete short story draft to be critiqued by your fellow writers. You will receive written critiques from all members of the class as well as from me. We will discuss your work to help guide you toward a revisions strategy, but we will also use your submissions as a springboard for more macro discussions about the craft of story writing.
Each day, as time permits, we will read a piece of flash fiction in class in order to learn how to conjure potent language and enchant readers with our storytelling. We will also do exercises in class, inspired by our daily flashes, to generate new ideas and work.
This workshop welcomes writers of realism as well as writers of speculative or experimental fiction. Bring me your unflinchingly real, your incisively true, your fantastically weird, or your terrifically peculiar. I can't wait.
Workshop Submission Limit
7,500 words (~25 pages)
Videos
Biography
Naomi Jackson is author of The Star Side of Bird Hill, a novel published by Penguin Press in June 2015. The Star Side of Bird Hill was nominated for an NAACP Image Award and the Hurston/Wright Legacy Award and longlisted for the National Book Critics Circle's John Leonard Prize, the Center for Fiction's First Novel Prize, and the International Dublin Literary Award. Star Side was named an Honor Book for Fiction by the Black Caucus of the American Library Association. Star Side is the winner of Late Night Library's 2016 Debut-litzer Prize. First Lady of New York City Chirlane McCray selected the novel for the City's 2016 Gracie Book Club. The book has been reviewed by The New York Times, The New Yorker, Kirkus Reviews, NPR.org and Entertainment Weekly, which called Star Side "a gem of a book." Publishers Weekly named Jackson a Writer to Watch.
Jackson studied fiction at the Iowa Writers' Workshop. She traveled to South Africa on a Fulbright scholarship, where she received an M.A. in Creative Writing from the University of Cape Town. A graduate of Williams College, her work has appeared in literary journals and magazines in the United States and abroad, including Tin House, brilliant corners, Obsidian, Poets & Writers, and The Caribbean Writer. She is the recipient of residencies and fellowships from Bread Loaf, MacDowell Colony, Djerassi, the University of Pennsylvania's Kelly Writers House, Hedgebrook, and the Camargo Foundation.
Jackson has taught at the University of Iowa, University of Pennsylvania, City College of New York, and Oberlin College. Jackson was born and raised in Brooklyn by West Indian parents.
Workshop Description: This Summer, You Write Your Novel
Stephen King suggests that a novel should be written in a season. Walter Moseley's This Year, You Write Your Novel offers advice on how to do as the title of this book suggests. In this workshop, students will make significant progress towards their goal of finishing a complete first draft of their novels by the end of the summer. Participants will cheer each other on as they break through obstacles to their projects' completion. Each student will submit and receive substantive feedback on a new excerpt of their novel-in-progress. Appropriate for beginning as well as advanced writers, this weeklong workshop will be of particular interest to writers who want to strengthen character development and employ new ideas for plotting and structuring their manuscripts.
Workshop Submission Limit
60,000 words (~200 pages)*
Videos
June 14, 2017: Craft Talk: Driving in the Dark without a License: Notes On a Debut Novel's Journey
June 16, 2017: Reading with J. Robert Lennon
Biography
Angela Palm is the author of Riverine: A Memoir from Anywhere but Here (Graywolf Press). Riverine was an Indie Next selection, winner of the 2014 Graywolf Press Nonfiction Prize, a Kirkus Best Book of 2016, and a Powerful Memoir by Powerful Women selected by Oprah. Palm was a Bread Loaf Writers' Conference fellow in Narrative Nonfiction and has been a finalist for the Vermont Book Award, the Indiana Emerging Author Award, and the Stanford Library Soroyan International Writing Prize. Her work has been published in Tin House, Longreads, Indiana Review, Ecotone, Creative Nonfiction, At Length Magazine, Passages North, Brevity, Paper Darts, Epiphany, and elsewhere. She has taught creative writing workshops and classes at Bread Loaf Writers' Conference, Champlain College, New England Young Writers' Conference, the Kentucky Women Writers' Conference, The Writers' Barn, The Porch - Nashville, The Renegade Writers' Collective, and elsewhere. Palm is the Editor in Chief at Creative Side Marketing, serves as a reader for the Bread Loaf Writers' Conference, and works as a manuscript consultant at Grub Street. She has appeared as a featured guest at campuses, bookstores, and conferences all over the country. www.angipalm.com @AngPalm
Workshop Description: Narrative Intensive
The workshop will provide a supportive, encouraging, lively environment that focuses on strategies for drafting and revising your manuscript-in-progress. Through group discussions we'll examine your manuscript's structure, narrative voice, framing, content organization, treatment of experience, memory, and characters, as well as the finer scene-level details. Each day will offer mini lessons that focus on a particular aspect of the craft of narrative nonfiction. Writers will be asked to pick up a packet of short excerpts which we'll reference throughout the week. One-on-one conferences will be offered to each participant, and written feedback will be provided. Participants should read their peers' manuscript and write a brief letter (up to one page) summarizing their reading experience and offering supportive feedback. Manuscripts at any stage of completion are welcome.
Workshop Submission Limit
60,000 words (~200 pages)*
Biography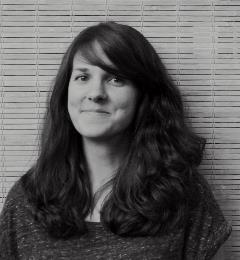 Anne Valente's debut novel, Our Hearts Will Burn Us Down, was released from William Morrow/HarperCollins in 2016 and was selected as a Midwest Connection Pick and an Amazon Best Book of the Month. Her second novel, The Desert Sky Before Us, is forthcoming from William Morrow in May 2019. Her short story collection, By Light We Knew Our Names, won the Dzanc Books Short Story Prize (2014), and she is also the author of the fiction chapbook, An Elegy for Mathematics, which re-released with Bull City Press in 2017.

Her fiction appears in One Story, The Kenyon Review, The Southern Review, Ninth Letter and Hayden's Ferry Review, among others, and won Copper Nickel's 2012 Fiction Prize and a 2015 Chicago Tribune Nelson Algren Award Finalist Prize. She was the Georges and Anne Borchardt Scholar at the 2014 Sewanee Writers' Conference, a featured author at the 2015 One Story Debutante Ball, a Walter E. Dakin Fiction Fellow at the 2017 Sewanee Writers' Conference, and a 2019 Fellow-in-Residence at the Women's International Study Center. Her work was selected as notable in Best American Non-Required Reading 2011 and anthologized in Best Small Fictions 2017, and her essays appear in The Believer, Catapult, The Rumpus and The Washington Post. Originally from St. Louis, she currently teaches creative writing at Hamilton College.
Workshop Description: Novel Intensive
This summer, we will work on outlining, drafting and revising the novel. Participants should submit either completed drafts or representative excerpts of a novel-in-progress, and we will focus on the entirety of the novel in workshop as well as zeroing in on two or three specific, key passages. Each workshop member will receive substantial feedback from me on their work, both in an individualized workshop as well as in a one-on-one conference. Participants should write detailed, one-page letters in response to each manuscript in advance of workshop, either digitally or printed, and will be expected to thoroughly discuss the work on the day of each participant's workshop. Above all, workshop members should expect an encouraging, supportive environment for discussing and strengthening their novels.
Workshop Submission Limit
60,000 words (~200 pages)*
Biography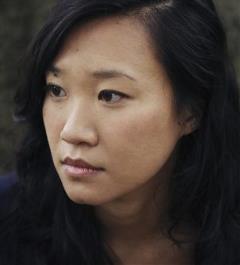 Jenny Xie was born in Hefei, China, and raised in New Jersey. She is the author of Eye Level (Graywolf Press, 2018), selected by Juan Felipe Herrera as the winner of the 2017 Walt Whitman Award of the Academy of American Poets and a finalist for the 2018 National Book Award; and Nowhere to Arrive (Northwestern University Press, 2017), recipient of the 2016 Drinking Gourd Chapbook Prize.

About Xie's poetry collection, Eye Level, the former U.S. Poet Laureate Juan Felipe Herrera writes: "We go places; we enter multiple terrains of seeing; we cross cultural borders of time, voices, locations—of consciousness. Then—we notice we are in a trembling stillness with all beings and all things. Jenny Xie's Eye Level is a timely collection of beauty, clarity, and expansive humanity."

Xie has received fellowships and support from Kundiman, the Fine Arts Work Center in Provincetown, the Elizabeth George Foundation, and Poets & Writers. She is the 2018 recipient of Princeton University's Lewis Center for the Arts Holmes National Poetry Prize. A recipient of the Poets & Writers Amy Award and a Narrative Poetry Prize, her poems appear in Poetry, the New Republic, Tin House, Kenyon Review Online, Narrative Magazine, and the American Poetry Review, among other publications.

Xie holds degrees from Princeton University and New York University's Creative Writing Program. She currently lives in Brooklyn and teaches at New York University.
Workshop Description: Poetry
This workshop—open to any level—will be structured around the workshopping of poems, discussion of craft and revision, and generative exercises. Over the course of a week, participants will be encouraged to extend their range as poets, and try their attempts at writing and revision exercises that may help animate their poems with new rhythms, lexicons, and syntactical structures. Workshop members will read one another's submissions before the first class, and come prepared to thoughtfully discuss—and give intellectually invested feedback on—how the submitted poems are shaped and charged, and how we might better help them along to where they strive to go.
Workshop Submission Limit
Participants may submit up to six poems totaling no more than twenty pages.
Readers and Speakers
Biography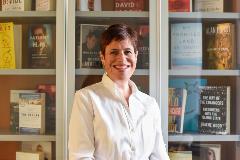 Pamela Cannon is an Executive Editor at Ballantine Books, a division of the Random House Publishing Group of Penguin Random House. She acquires and edits narrative non-fiction, memoir/biography, journalist expose/investigation, celebrity, humor, pop culture, practical and narrative culinary/lifestyle. Her New York Times bestsellers include Troublemaker: Surviving Hollywood and Scientology by Leah Remini; Empty Mansions: The Mysterious Life of Huguette Clark and the Spending of a Great American Fortune by Bill Dedman; Official Book Club Selection: A Memoir According to Kathy Griffin; Blood, Bones, & Butter: The Inadvertent Education of a Reluctant Chef by Gabrielle Hamilton; Alton Brown: EveryDayCook, among others. She is a graduate of Colgate University, class of 1991.
Biography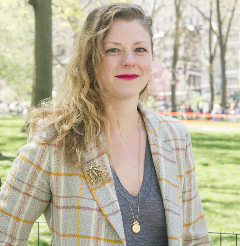 Halimah Marcus is the Executive Director of Electric Literature, an innovative digital publisher based in Brooklyn, and the Editor-in-Chief of its weekly fiction magazine, Recommended Reading. Her own work has appeared in Indiana Review, Gulf Coast, One Story, the Out There podcast, and elsewhere. She is the co-chair of the Brooklyn Book Festival Fiction Committee and has an MFA from Brooklyn College. In 2014, she was named one of "The 100 Most Influential People in Brooklyn Culture" by Brooklyn Magazine.
Biography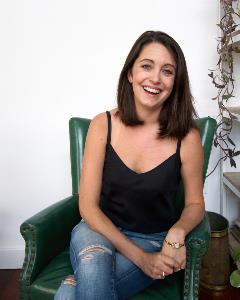 Duvall Osteen is a literary agent at Aragi Inc., where she's had the opportunity to work with a long list of distinctive authors. She represents fiction, narrative nonfiction, and graphic novels. Her literary interests include writing rooted in place, especially the South, multigenerational storytelling, music, literary suspense, and humor. Duvall holds a Masters of Arts in Southern Cultural Studies from the University of Mississippi.
Fellowship Winners
Biography
Born in Guatemala and raised in Arizona, María Isabel Álvarez received her MFA from Arizona State University. Her stories have appeared in Black Warrior Review, Sonora Review, Gulf Coast, Arts & Letters, Puerto del Sol, and Columbia Journal, among other venues. Her writing has received support from the Elizabeth George Foundation, the Colgate Writers' Conference, the Arizona Commission on the Arts, the Tennessee Arts Commission, Sundress Academy for the Arts, and Hedgebrook. Along with Dante Di Stefano, she is the co-editor of the poetry anthology, Misrepresented People: Poetic Responses to Trump's America (NYQ Books 2018). She is currently at work on a novel and a short story collection.
Biography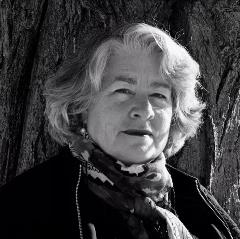 Rachel Dickinson is an essayist, travel writer, and author of several narrative nonfiction books including Falconer on the Edge (Houghton Mifflin Harcourt, 2009) and The Notorious Reno Gang (Lyons Press, 2017). Credits include work in Smithsonian, Outside Online, Men's Journal, Salon, Aeon, The Atlantic, and Catapult. Dickinson has a degree in geology from Kirkland College, did graduate work in American history at the University of Delaware, and received an MFA in Creative Nonfiction from Goucher College. She's had several writing residencies in Iceland and on Hog Island in Maine. A resident of Freeville, New York, Dickinson's an avid birder, amateur historian, watercolorist, and slowsticher.