Colgate's summers have something for everyone.
K–12 Programs
Academic and Arts Camps
Socratic Summer Academy
Friday, June 28, 2019 - Saturday, July 20, 2019
Founded in 2010, the Socratic Summer Academy is a three-week sleepaway summer camp aimed at improving SAT scores. Every year, using our carefully tailored curriculum and in-house textbook, in conjunction with College Board prep materials, students get higher score improvements.
For purposes of calculating score improvements, we break students into two categories:
Students who start with the SSA method
Students who've spent months or even years working with other teachers or programs
Most programs find that the scores of students who are not as familiar with the SAT go up more in a new program than those who have already spent time familiarizing themselves with the test.
Throughout the past eight summers, the average score improvement for students who began their instruction with SSA was 240 points (out of 1600), measured from their initial diagnostic score (a previously administered official SAT students take before beginning their instruction at our program) to their highest overall superscore.
The average score improvement for students who came to SSA having previously studied the SAT for an extensive period of time with another program or tutor was 135 points (out of 1600), calculated in the same way.
These averages have ranged higher or lower slightly from summer to summer, but have been generally consistent.
The overall average for all students (combining those with previous experience and those with none) was 203 points (out of 1600).
As most parents know, the SAT changed in March 2016. College Board switched to the infamous new SAT, which has been touted as less "gameable" and "harder" and "more critical-thinking focused." In the fourth year of teaching this test, we believe our methods, strategies, and curricula have proven to be helpful.
SSA focuses on a Socratic approach to teaching, where information is more derived and less lectured. The program believes in small-group instruction, and most of the instruction happens in groups of three to four students with one teacher, or in a team-taught setting in the classroom. In the camp, students play games both inside the classroom (and after meals) to help reinforce our strategies.They also drill vocabulary and work together toward goals, which  are sometimes SAT-related, and sometimes just fun. Weekly practice tests and specific goal-setting strategies built around each student's specific progress urges the students forward, and instructors are people who love being around kids, both as teachers and as people. They are just as likely to pose a philosophical conundrum as to tell a silly story that solidifies subject-verb agreement forever in a student's head.
In their free time, students select elective courses like creative writing and environmental science, which expose them to diverse topics they rarely find at their high schools. During their free time, students hike Colgate's hills, swim in the pool, work out in the fitness center, play basketball, tennis, volleyball, soccer, ping pong, racquetball, or squash. Our teachers — role models who themselves attend or attended some of the best schools in the United States — serve as friends and mentors, guides through difficult decisions, chaperones on trips to the ice cream parlor, and leaders of activities like quiz bowl or a cappella. Every week ends with a campfire on Saturday night as students roast s'mores and celebrate their togetherness at a campfire under the stars.
Contact: Alyssa Bowlby, Camp Director and Co-Founder
Phone: 347-688-2329
Email: Alyssa Bowlby
Website: Socratic Summer Academy
Yleana Leadership Academy
The Yleana Leadership Academy is a residential summer academy for rising high school seniors in low-SES urban areas (Boston and Boston's North Shore, NYC, Philadelphia, and Baltimore) which seeks to close the achievement gap through a three-week transformative intervention. The program allows students who might not be sure about an away-from-home college experience (or college, for that matter!) to try out college living for themselves on Colgate University's beautiful campus, while at the same time benefiting from:
Intense SAT training using the Socratic method and grounded in asking questions
A curriculum specifically designed around higher order thinking skills
Leadership training
A traditional summer camp experience
All students attend on full scholarship, including room, board, all books and materials, and free transportation to and from the campus (all qualify as low-SES, and most of our population is first-generation and of color). The Yleana experience is, for many, the first time our kids have slept away from home for a protracted period of time, and provides a unique opportunity to live on a college campus to truly imagine themselves in college - while at the same time becoming part of a welcoming and introspective camp community.
Contact: Alyssa Bowlby, Co-Founder and Educational/Program Director
Phone: 347-688-2329
E-mail: Alyssa Bowlby
Website: Yleana Leadership Academy
Eastern U.S. Music Camp
June 30–July 28, 2019
42nd Successful Season (select from 2-3-4 week sessions)
Boys and girls ages 10–18 are invited; various levels of ability.
The Eastern U.S. Music Camp is conducted on the Colgate University campus in beautiful central New York. This popular program, beginning its 43rd year, is designed to provide opportunities and enrichment in all areas of music. Social and recreational activities also are an integral part of the curriculum. The total experience is rewarding — musically and socially.
This well-balanced program offers young people between the ages of 10 and 18 the opportunity to pursue musical studies through individual, class, and group instruction; to perform a wide range of instrumental and choral works in ensemble and concert; and to participate in supervised sports and other informal "fun" activities. The program builds confidence, teaches concentration, offers social opportunities, and helps develop sensitivity to, and pride in, the beautiful things in life.
This is a unique experience on one of the most beautiful college campuses in the country that provides confidence, fun, and an excellent music education for students of various abilities. Enroll in this popular program while space is still available.
Careers in music are not necessarily the goal of students attending the Eastern U.S. Music Camp. The experience is one that will be remembered and valued throughout life in any career. Highly individualized instruction in a friendly atmosphere is stressed by the professional, nationally known staff. Students attend from throughout the U.S. During recent seasons, students attended from: Spain, Italy, Germany, Great Britain, France, Brazil, Guatemala, Singapore, Japan, China, Canada, and Colombia.
Students are supervised 24/7 by experienced counselors of adult age who have attended the program in previous years​. Students reside in Colgate residence halls for boys and girls; most are two per room based on age.
See the EasternUSMusicCamp.com website for photos and a complete description.
Phone: 518-877-5121 or 866-777-7841
E-mail: summer@easternusmusiccamp.com
Website: easternusmusiccamp.com
Young Writers' Workshop
July 29 – August 2, 2019
Open to children entering grades 6–12 in the fall. Sponsored by Colgate University and directed by Colgate employees.
The Young Writers' Workshop is a 1-week, non-residential day program for middle and high school students interested in creative writing. The workshop provides a stimulating and supportive environment in which young writers experiment in poetry, fiction, and other genres of imaginative written expression.
Young Writers work closely with certified teachers and college mentors in groups set by grade level. Visiting writers from different genres each year (fiction, poetry, screenwriting, graphic novels, etc.) start each day with readings of their published work, then lead the students in craft exercises.
In addition to writing, students participate in a variety of afternoon recreational activities, including access to Colgate's swimming pool and hiking trails.
E-mail: youngwriters@colgate.edu
Phone: 315-228-7760
2019 Workshop Information
2019 Workshop Schedule
Monday, July 29 – Wednesday, July 31
Time
Activity
8:30 a.m.
Arrival and check-in
9:00 a.m.
Greetings and announcements
9:15 a.m.
Presentation & reading by visiting author; Q&A
9:45 a.m.

6th - 8th grades: craft talk and writing activity led by visiting writer

9th - 12th grades: work with teachers and interns in predetermined work space

10:30 a.m.
Stretch 'n' snack!
10:45 a.m.
Break in to small work groups led by the visiting author
12:15 p.m.
Lunch and games
1:00 p.m.
Optional time: additional workshop; activity of the day (eg. climbing wall); rec time (pool, hiking)
3:00 p.m.

6th - 8th grades: work with teachers and interns. 

9th - 12th grades: craft talk and writing activity led by visiting writer

4:30 p.m.
Pick up
Thursday, August 1
| Time | Activity |
| --- | --- |
|  8:30 a.m. | Arrival and check-in |
| 9:00 a.m. | Greetings and announcements |
| 9:15 a.m. | 6th - 12th grades: Grammar and editing tips presentation with speaking lesson with Ashley Stagner, Creative Director, YWW |
| 9:45 a.m. | 6th - 12th grades: Sharing and editing session |
| 10:15 a.m. | Stretch 'n' snack! |
| 10:30 a.m. | 6th - 12th grades: Field trip to Case-Geyer Library to type YWW book entry |
| 12:15 p.m. | Lunch and games |
| 1:30 p.m. | Tournament of YWW Writing / Ho Tung Visualization Lab |
| 3:00 p.m. | Optional time: swim, hike, basketball, board games, tour of campus |
| 4:30 p.m. | Pick up |
Friday, August 2
Time
Activity
8:30 a.m.
Arrival and check-in
9:00 a.m.
Greetings and announcements
9:15 a.m.
Mini-Workshop/Activity #1
10:00 a.m.
Stretch 'n' snack!
10:15 a.m.
Mini-Workshop/Activity #2
11:45 a.m.
Speaking practice in small groups
12:15 p.m.
Lunch
1:15 p.m.

 Celebration of writing with YWW writers and parents

Cake and book distribution in the O'Connor media lounge

1:55 p.m.
Young Writers' present their pieces in Love Auditorium, Olin Hall
3:00 p.m.
Conclusion of YWW 2019
What to Bring
Bring the following supplies with you each day:
Lunch from home.
A notebook or your journal and something to write with.
Swimsuit and towel (optional for afternoon recreation time).
Comfortable shoes.
Jeff Seymour
Jeff Seymour writes hopeful, heartfelt fantasy that blends modern characters with timeless plots and offers something new and fantastic on every page. His debut middle-grade novel, Nadya Skylung and the Cloudship Rescue, was published by Putnam Young Readers on May 15, 2018, and his epic fantasy Soulwoven got over a million reads while being featured on Wattpad. In his day job as a freelance editor, Jeff helps shape and clean up stories for a talented roster of bestselling sci-fi and fantasy authors as well as newcomers to the business. In his free time, he plays more video games than he should, serves as support team to a wife with an incredible career of her own, pretends he knows anything about raising children, and gathers ideas for stories everywhere he goes.
---
Kyle Bass
Kyle Bass, Associate Artistic Director for Syracuse Stage, is a two-time recipient of the New York Foundation for the Arts Fellowship (for fiction in 1998 and playwriting in 2010), a finalist for the Princess Grace Playwriting Award, a semi-finalist for the O'Neill Playwriting Conference, Pushcart Prize nominee and has recently been named the Burke Endowed Chair in Regional Studies at Colgate University. His new play Possessing Harriet will have its world premiere at Syracuse Stage in the 18/19 season.
Kyle is the co-author of the original screenplay Day of Days. The film stars award-winning veteran actor Tom Skerritt (Alien, Top Gun, Steel Magnolias, A River Runs Through It) and was released by Broad Green Pictures in 2017, and is currently writing the screenplay adaptation of Darcey Steinke's novel Milk. Commissioned by the Society for New Music, Kyle is writing the libretto for an opera about folk music legend Libba Cotten. Kyle is the co-author (with Ping Chong) of Cry for Peace: Voices from the Congo, which had its world premiere at Syracuse Stage subsequently produced at La MaMa Experimental Theatre in New York City. He worked with acclaimed visual artist Carrie Mae Weems on her theatre piece Grace Notes: Reflections for Now, which had its world premiere at the 2016 Spoleto Festival USA in Charleston, South Carolina and was subsequently produced at Yale Rep and will be presented in the Kennedy Center this October.
Kyle recently completed Separated, a piece of documentary theatre about the student military veterans at Syracuse University, first presented at Syracuse Stage in 2017, directed by Robert Hupp. Kyle's prose and other writings have appeared in the journals Folio and Stone Canoe, among others, and in the anthology Alchemy of the Word: Writers Talk about Writing and he has appeared as a guest on National Public Radio's "Tell Me More," discussing race in American theatre.
Kyle teaches playwriting at Colgate University, where he was recently named Burke Chair for Regional Studies. He also teaches in the MFA Creative Writing program at Goddard College. At Syracuse University Kyle teaches playwriting in the Department of Drama, and theatre courses in the Department of African American Studies. He has taught playwriting at Hobart & William Smith Colleges. Kyle is Drama Editor for the award-winning journal Stone Canoe, and is creator and curator of Syracuse Stage's Cold Read: A Festival of Hot New Plays. Kyle holds an MFA in Playwriting from Goddard College. He is a proud member of the Dramatist Guild of America.
---
Walker Rutter-Bowman
Walker Rutter-Bowman is a fiction writer living in Ithaca, New York. A graduate of Syracuse University's MFA program, he was a 2017 resident at the Ucross Foundation and a 2016 Edward Albee Fellow. His fiction and criticism have appeared in Tin House Online, Harvard Review, and Full Stop. A former third grade teacher and librarian, he is now at work on his first collection of short stories.
Young Writers' Workshop 10th Anniversary Creative Writing Scholarship Contest
Students entering grades 6-12 for the 2019-20 school year are eligible to submit a writing piece for scholarship consideration. Two students will be awarded a scholarship to the 2019 Young Writers' Workshop at Colgate University.
Contest Details
YWW 2019 enrollment is not required prior to contest entry. 
1 submission per student, choose 1 writing prompt.
350 words maximum.
Deadline for contest submission: Friday, May 31, 2019.
Winners will be notified via email, Friday, June 14, 2019.
There will be 1 winner selected for each writing prompt.
Winning entries will be shared.
YWW Scholarship Writing Contest Submission Form
Using one of the following writing prompts write a short story, screenplay excerpt, or poem. This story can take place in any time and location, and do not feel restricted by language, write freely.
Writing Prompt 1
F Scott Fitzgerald is well known for writing The Great Gatsby. However, he also kept a series of notebooks detailing his life and potential story ideas. Writing prompt 1 is a story idea Fitzgerald never used, but wrote down in one of these notebooks.
"Widely separated family inherit a house and have to live there together."
Writing Prompt 2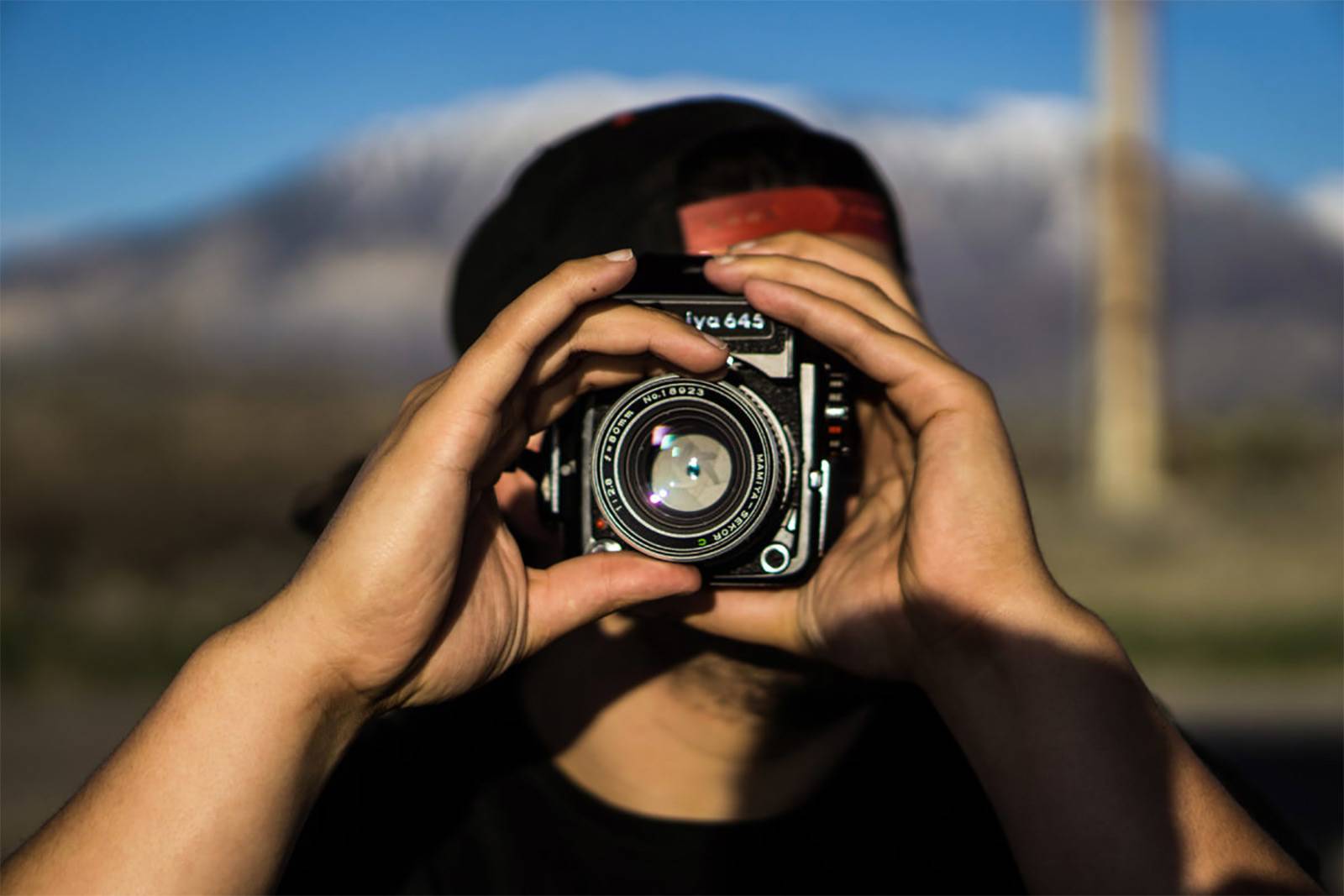 Application
Tuition
Tuition for the Young Writers' Workshop is $225; full and partial scholarships are available.
Advisory Board
Ashley Stagner - Creative Director, Young Writers' Workshop
Katherine Reynolds - General Book Buyer, Colgate Bookstore
Georgia Frank - Associate Dean of the Faculty, Professor of Religion
Karen Cheal - YWW Parent
Partners and Sponsors
Hamilton Club
John Ben Snow Memorial Trust
June 15–21, 2019
Contemporary society is suffused with images – we do not need to see them all. The necessary images are those in the service of building a better, more humane, more open world. What is really good is not a commodity. Cinema of real value is often considered imperfect or poor. Those who make such films and videos operate against the flow of popular taste and concern themselves with the ethics of their aesthetics.
The 64th Robert Flaherty Film Seminar will highlight artists of this type in an effort to locate and elaborate on the necessary image. What is really needed is an engaged, benevolent gaze. In organizing this year's Seminar we are concerned with that gaze as mediated by the film and video camera – and not with what it captures but rather what it constructs.
A necessary image is one in which the lens is a scalpel, not a paintbrush, in which the maker is an artisan, not an aesthete, in which the curator is a polemicist, not a prospector. The necessary image is the elemental component of a necessary cinema. Such a cinema requires a viewer that is active, not passive. There is work to be done. What tools will you bring?
Colgate News: Flaherty Film Seminar shapes Colgate classroom experience
Colgate News: Flaherty Film Seminar turns Colgate "Inside Out"
Email: The Flaherty
Phone: 212-448-0457
Website: The Flaherty
June 17–23, 2019
KentMusic offers experienced string players the opportunity to spend six days intensively studying major works from the string quartet repertoire. Participants receive high-level coaching from world-class performing musicians, attend lectures and concerts by the faculty artists and have ample time for informal quartet readings and socializing. There are two public concerts on Wednesday, June 19, and Saturday, June 22, in the Colgate Memorial Chapel.
Phone: 617-308-4897
Website: KentMusic 2019
June 16–22, 2019
The Colgate Writers' Conference senior staff is available to talk with participants about writing and the writing life, and to work with participants on creative nonfiction, poetry, novel, or short fiction. Whether participants are veteran writers or novices, the program offers a range of consultations, workshops, craft talks, panel discussions, readings, and informal conversations that will sustain long-range efforts or help participants get started.
Bring a story, a book in progress, some poems, or a novel and work with us on developing narrative strategies, verse techniques, and methods of research. Members of the publishing profession will also be here to discuss marketplace tactics.
Colgate News: Colgate Writers' Conference fosters inspiration and camaraderie
Phone: 315-228-7771
E-mail: writersconference@colgate.edu
Website: colgate.edu/writersconference
Travel Directions
Please see directions to the Colgate campus. Lineberry Natatorium is on Route 12B south of Taylor Lake and connected to Huntington Gymnasium. Driving from the north, it will be on the left. Signs will be posted to assist drivers.