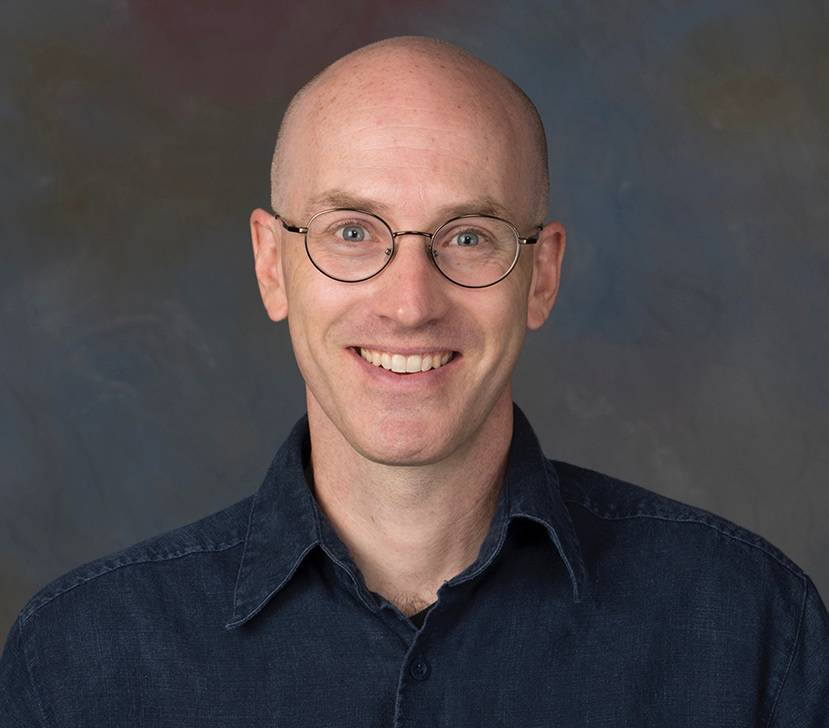 Peter Klepeis
Professor of Geography
Department/Office Information
Geography
M

1:30pm - 3:30pm

(305 Ho Science Center)

T

3:00pm - 4:00pm

(305 Ho Science Center)
Contact
BA, Colgate University, 1994; MA (1997), PhD (2000), Clark University
My research and teaching focus on nature-society relationships and themes in sustainability science. Drawing on perspectives from political ecology and environmental history, and bridging traditions in the social and natural sciences, I explore multiple forms of natural resource use and protection.

Case studies come from Mexico, Chile, Australia, the United States, and Ethiopia.  Projects include:
the study of tropical deforestation in the Yucatan Peninsula
forest and rangeland degradation in southern Patagonia
the spread of invasive weeds in eastern New South Wales
the human dimensions of invasive earthworms in the Adirondack State Park
forest recovery processes in the Town of Eaton, NY
church forest protection in northern Ethiopia
These last three studies involved collaboration with Colgate undergraduate geography students. A new project on the geography of global beverages is in its early stages.
Courses Taught Regularly
GEOG 211: Geographies of Nature, Economy, and Society


People have always modified nature. But the scale of environmental change over the last 300 years is unprecedented. Many scholars now refer to the industrial age as the anthropocene; akin to a geologic force, society now has the capacity to alter the very structure and function of the biosphere. Drawing on environmental history, multidisciplinary nature-society research, and case studies from around the world, this course investigates a broad range of environmental issues – including tropical deforestation, natural resource consumption, and the global food system. Students are pressed to question their assumptions about resource use and environmental change dynamics, and consider how society should shape future environments. Is sustainable development possible?

 
GEOG 105: Climate & Society


Human-induced climate change ― global warming ― is the defining issue of our time. This course explores both the biophysical and social aspects of historical climate-society relationships. Particular emphasis is placed on patterns of vulnerability now and in the distant past, sea level rise, potential geoengineering responses, the debate about market-based mitigation strategies, and ways to enhance societal discourse about climate change. Students grapple with the science and scientific uncertainty of climate change, but also the social, political, ethical, and economic implications of society's responses. Normally co-taught by a human and physical geographer, the course draws on the multi-disciplinary tradition of geography and exposes students to a range of research methodologies and analytical approaches.

 
GEOG 306: The Geography of Happiness


Achieving some degree of happiness is a primary goal for most people. Certainly, a huge industry has emerged in recent years to feed the public's desire for ways to improve their happiness. There is also a rapidly growing amount of research on the subject. This course starts with an overview of the diverse, multidisciplinary scholarship on factors that may contribute to happiness. But the main goal of the course is to consider themes central to the discipline of geography: how do environmental changes, efforts to achieve sustainable development, and culture affect the geography of happiness? Do people achieve a greater sense of well-being when interacting with wilderness or by exploring nature in their backyards? Does environmental stewardship improve happiness? What roles do attitudes about food and leisure play in how happy people are? Students explore these questions via out-of-class excursions, films, diverse mix of scholarly and popular press readings, guest speakers, and individual research projects.

 
GEOG 326: Environmental Hazards



Environmental hazards are threats to people and the things they value. Hazards are a complex mix of natural processes and human actions; thus, they do not just happen, but are caused. This course emphasizes the role of institutions, technology, and human behavior in hazard creation: case studies center on earthquakes, hurricanes, and wildfire (natural hazards); toxic pollution and high volume hydraulic fracturing of shale gas (technological hazards); and malaria and invasive species (biological hazards). In each case, the goal is to identify policy response options to mitigate the risk of environmental hazards and manage them more effectively.
Taught Periodically
GEOG 121: Earth, Society & Sustainability
GEOG 322: Ecologies of the City (Manchester study group)
GEOG 325: Water & Society
GEOG 328: Sustainability and Natural Resources (South Africa study group)
GEOG/SOC 251: Media Frame and Content Analysis
GEOG 401: Senior Seminar in Geography
ENST 309: Australian Environmental Issues (Australia study group)
ENST 390: Community-based Study of Environmental Issues
* = undergraduate author
2019   Klepeis, P. "Be Happy, for the Planet". Colgate Magazine (Spring).
2018   Orlowska, I. and P. Klepeis. "Ethiopian church forests: a socio-religious conservation model under change." Journal of Eastern African Studies Published online: 19 September. See https://www.tandfonline.com/eprint/Z6zJv7Z6BmvWpHyKuAxT/full
2017   Scull, P., Cardelús , C., Klepeis, P., Woods, C., Frankl, A. and J. Nyssen. "The resilience of Ethiopian church forests: interpreting aerial photographs, 1938-2015." Land Degradation & Development 28(2): 450-458. 
2016   Klepeis, P., Orlowska, I., Kent, E., Cardelús, C., Scull, P., Wassie Eshete, A. and C. Woods. "Ethiopian Church Forests: A Hybrid Model of Protection." Human Ecology 44(6): 715-730. See http://rdcu.be/m607
2016   Klepeis, P. and N. Gill.  "The paradox of engagement: land stewardship and invasive weeds in amenity landscapes." In L.E. Taylor and P.T. Hurley (eds), A Comparative Political Ecology of Exurbia: Planning, Environmental Management, and Landscape Change, Springer, p. 221-243.