History major Ray Zhang '24, from Ningbo, China, describes his summer assessing the satisfaction of visitors to a new exhibit at Adirondack Experience, The Museum on Blue Mountain Lake.
What is it like to spend an entire summer immersed in the Adirondack forest? As an Upstate Field School Fellow, I had the privilege not only to discover this firsthand, but also to engage in meaningful work at Adirondack Experience, The Museum on Blue Mountain Lake, nestled in the heart of the Adirondacks.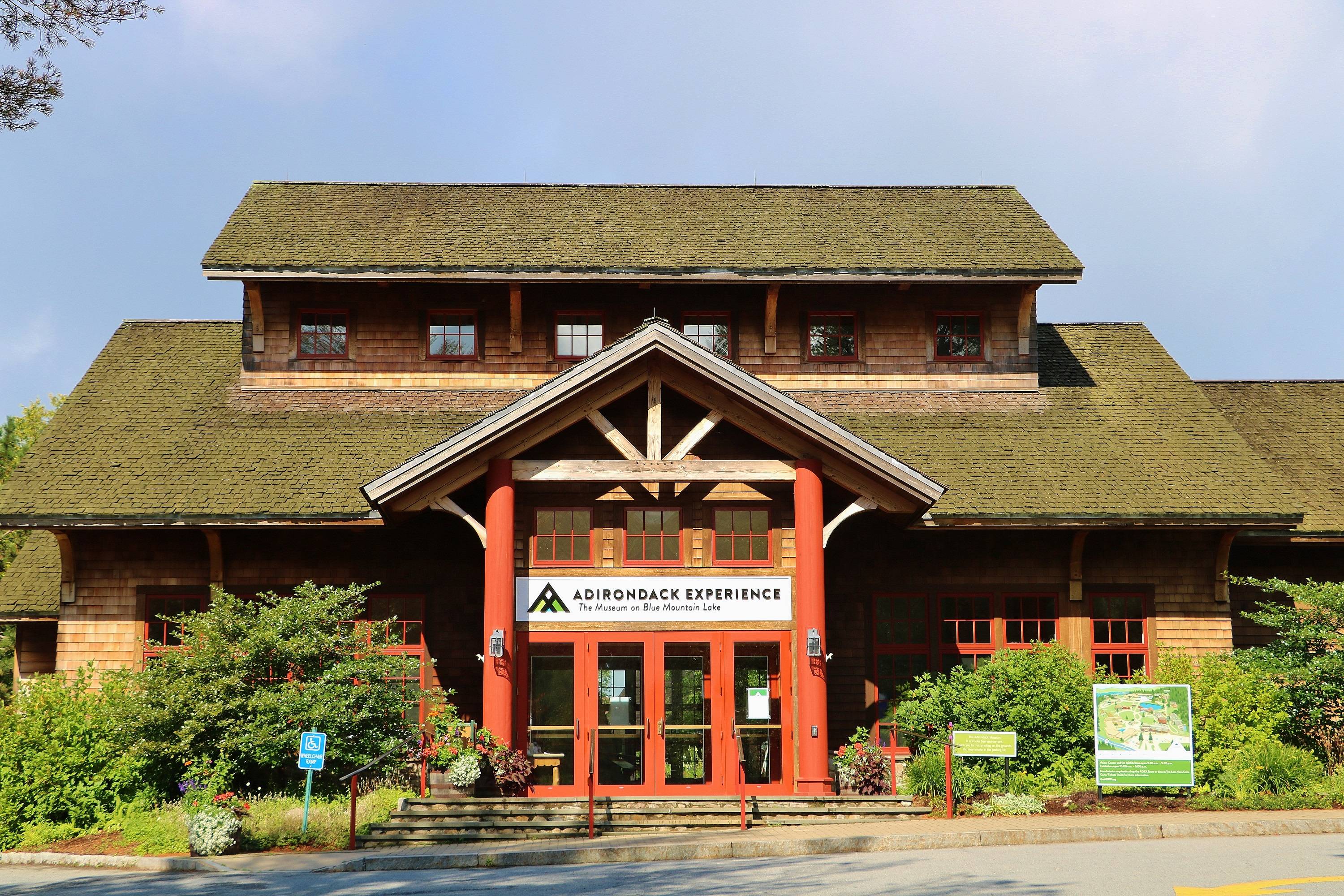 As the largest cultural institution in the Adirondacks, the museum was the perfect place for me to develop my expertise in the museum studies field. Opened in 1957, the museum is a nonprofit organization that preserves and interprets the diverse stories of Adirondack history, culture, and people to spark thoughtful dialogue and help shape the Adirondacks. Visitors to the museum can experience these vast histories and heritage through the more than 30,000 objects, 70,000 photographs, 9,000 books, and 800 original manuscripts. 
The bulk of my internship as an audience evaluation interpretive fellow revolved around a brand-new exhibit that opened on July 1 called Artists & Inspiration in the Wild. This exhibit illustrates how the natural features of the Adirondacks — light, forests, water, and mountains — have sparked the creative visions of painters, sculptors, and expert artisans for hundreds of years. Featured within the exhibit are a wide variety of paintings and collections from the 19th century to the present day. The exhibit is capped off with a unique Adirondack-style maker space, designed by artist Barney Bellinger, where visitors can explore and create for themselves.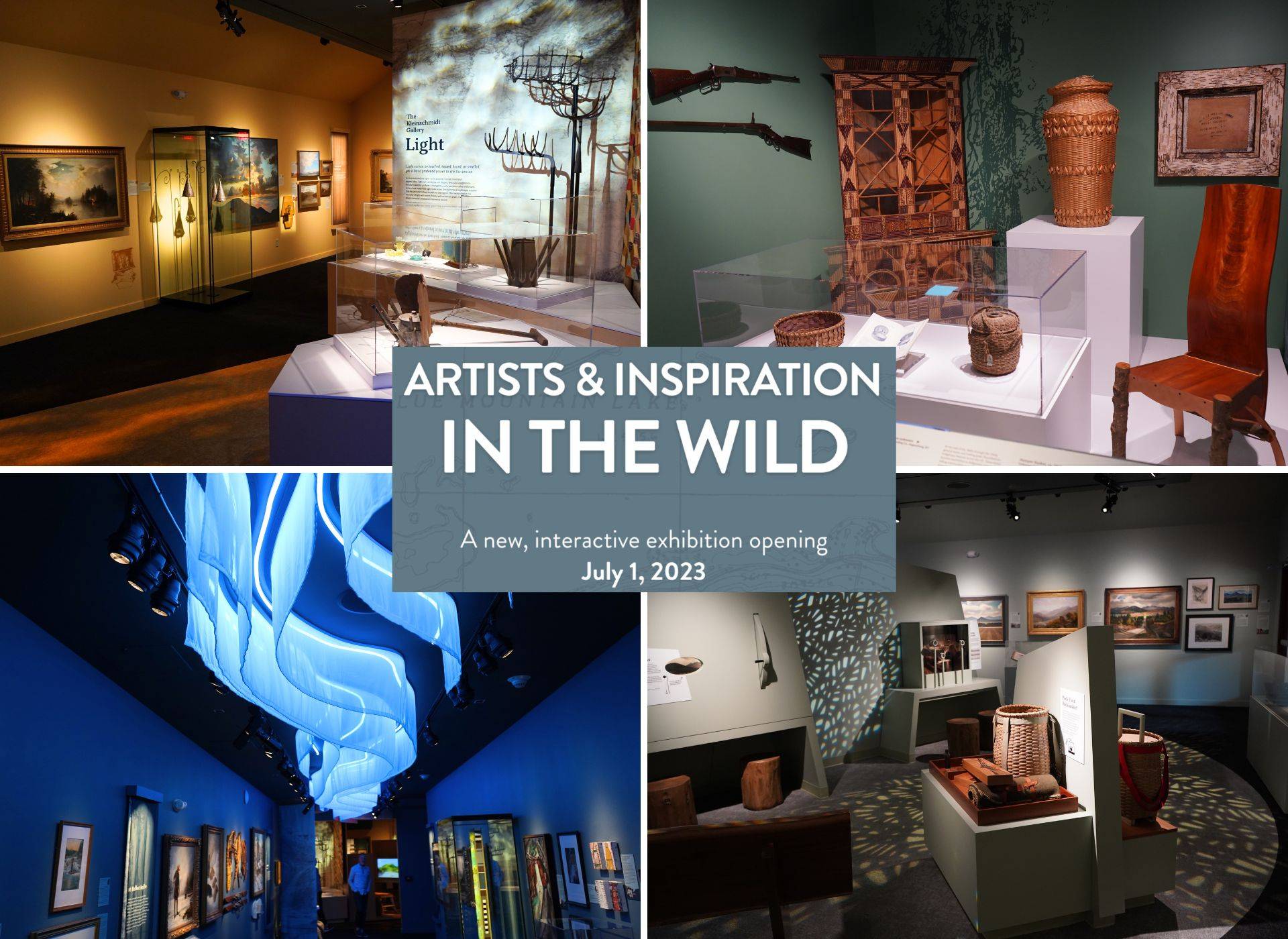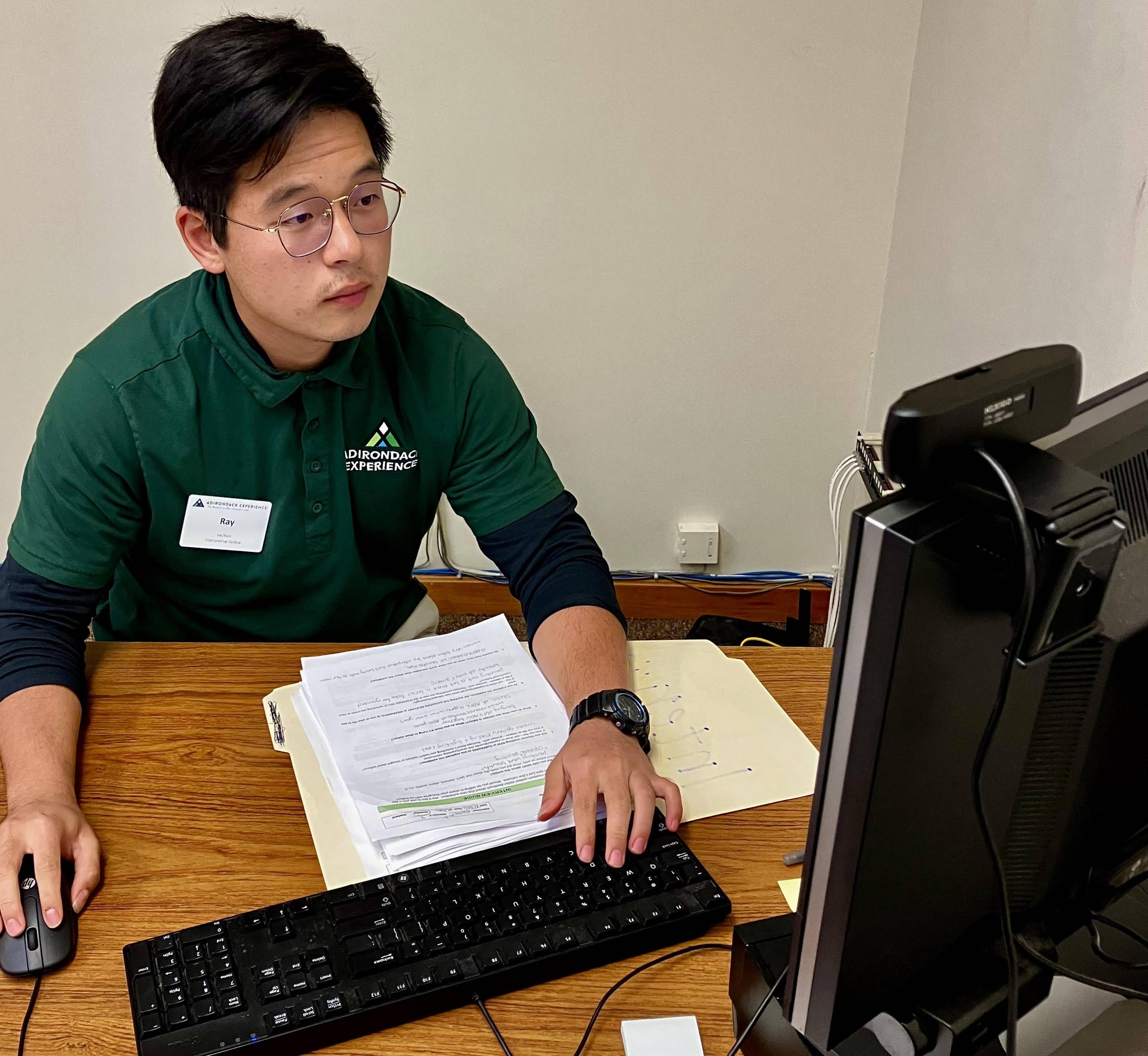 In order to determine how satisfied visitors are with their time in the exhibit and find new ways to improve their experiences, I both timed and tracked visits as well as surveyed visitors to gain insights. I also worked with community partners to create marketing programs to promote the exhibit at local community events such as Adirondack Experience's Summer Concert Series, Rustic Furniture Fair, and Adirondack Artisan Festival.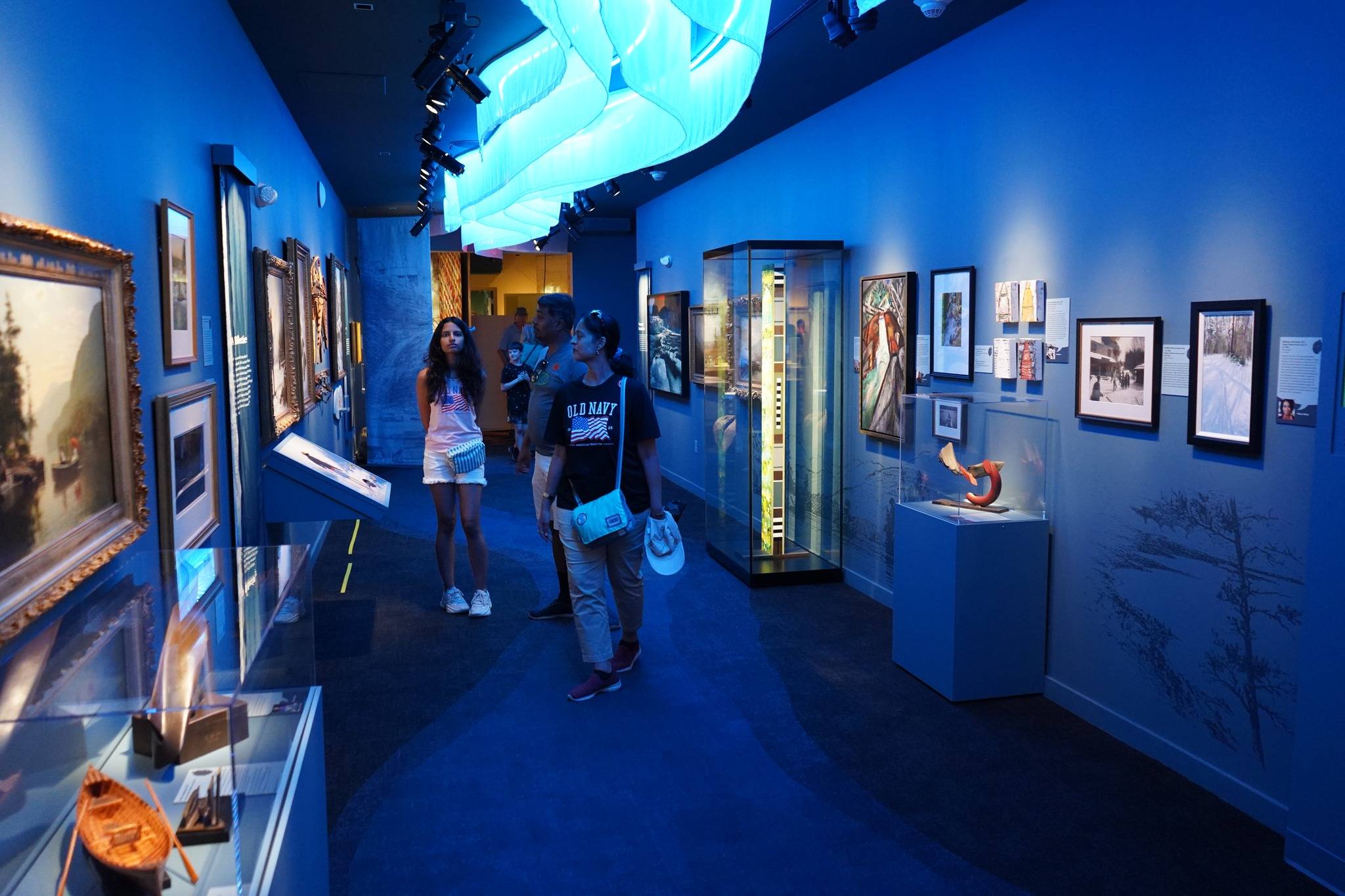 Considering the ongoing shifts in populations within the North Country, combined with the museum's continuous efforts to market the Adirondack region to diverse audiences, I believe the data I have collected will be invaluable in helping Adirondack Experience, The Museum on Blue Mountain Lake, to plan for the future of its exhibits. In addition to equipping the museum with this valuable information, my research also helped me to feel confident in recognizing and responding to the wants and needs of visitors within the museum space. From this experience, I have learned how to view a museum space through the diverse perspectives of its many visitors, and I am so grateful to have acquired this skill. I am looking forward to using my newfound skill set to further address community needs within museums in the future.