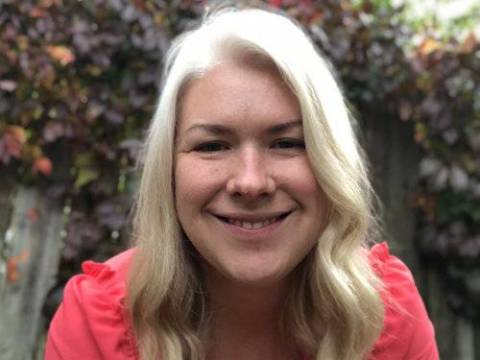 Assistant Professor of Educational Studies Ashley Taylor has been named the Colgate University Phi Eta Sigma Professor of the Year for 2021, honoring her commitment to academia and to the fostering of collaborative learning environments both in and out of the classroom.
Nominations submitted by the student body described Taylor as bridging the gap between students' academic and personal experiences at Colgate.
"Several students mentioned how impressed they were with Professor Taylor's dedication to community-building and addressing relevant systemic issues," says Amelia Goodloe '21, chapter chair for the Professor of the Year Award. "Whether it be the continuation of a class GroupMe after the semester or reaching out to individual students to check in, she always goes above and beyond. These nominations clearly epitomize the respect and admiration Professor Taylor's students have for her, as not just a professor but also as a member of the larger Colgate community."
After serving two years as a visiting professor, Taylor joined the Colgate faculty as an assistant professor in 2017. She earned her BA from University of King's College and her MS and PhD from Syracuse University. Focusing her research on "ethical and epistemological questions surrounding the civic inclusion of students labeled with intellectual and developmental disabilities," Taylor has published numerous articles and book chapters, most recently in the Journal of Teaching Disability Studies. Her courses cover inclusive and special education, philosophies of education, educational psychology, and more.
The Phi Eta Sigma National Honor Society encourages and rewards high scholastic achievement among members of the first-year class. Every year, Colgate students nominate professors who have exceeded expectations in terms of teaching, motivating, and forming individual relationships. A committee of Phi Eta Sigma student leaders reviews the quantity and quality of these submissions and selects one faculty member as Professor of the Year. 
"Each nomination we received spoke to the truly exceptional quality of Colgate professors," Goodloe says. "Speaking on behalf of the student body, I would like to pause and thank the entire University faculty. It is a tremendous privilege to have educators so dedicated to our individual learning and success."