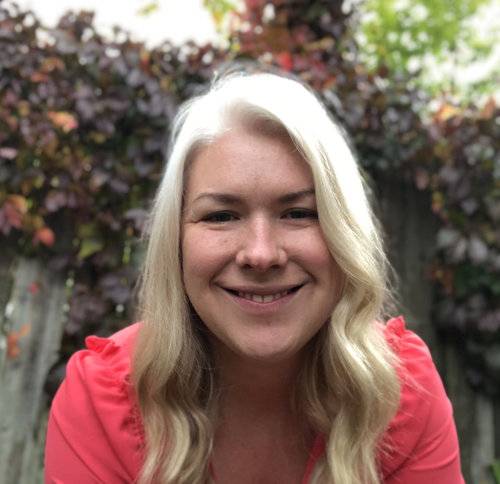 Ashley Taylor
Assistant Professor of Educational Studies
Department/Office Information
Education
M

3:00pm - 4:30pm

(Zoom)

R

1:00pm - 2:30pm

(Zoom)
Ph.D. Syracuse University 2015
M.S. Syracuse University 2010
B.A. University of King's College 2006
Critical and feminist disability studies; Disability studies in education/inclusive education; Philosophy of education; Ethics and education; Intersections of gender, race, and dis/ability in education.
My research focuses on ethical and epistemological questions surrounding the civic inclusion of students labeled with intellectual and developmental disabilities. I am also interested in the intersections of race, gender, and ability in constructing social belonging and civic entitlement and pedagogies and practices of institutional accessibility. 
Peer-Reviewed Journal Articles
Taylor, A. and McDonough, K. M. (Forthcoming 2021). Safeguarding the Epistemic Agency of Intellectually Disabled Learners. In Winston C. Thompson (Ed.), Philosophy of Education 2021.  
Bacon, J. K. and Taylor, A. (In Press). Teaching "Subversively Inclusive" College Courses on Disability, Identity, History, and Activism. Journal of Teaching Disability Studies. 
Bonet, S. W. and Taylor, A. (2020). "I Have an Idea!:" A Disabled Refugee's Curriculum of Navigation for Resettlement Policy and Practice. Curriculum Inquiry 50(3): 242-261.
Taylor, A. (2020). Embodied Refusals: Conceptualizing Civic Dissent with Students Labeled with Disabilities. Educational Theory 70(3): 277-296.
Lamboy, L., Taylor, A., and Thompson, W. C. (2020). Paternalistic Aims and Misattributions of Agency: What the Over-Punishment of Black Girls in U.S. Classrooms Teaches Us About Just School Discipline. Theory and Research in Education 18(1): 59-77. 
Taylor, A. & Shallish, L. (2019). The logic of bio-meritocracy in the promotion of higher education equity. Disability & Society 34(7-8): 1200-1223. 
Taylor, A. (2018). Knowledge Citizens? Intellectual Disability and the Production of Social Meanings within Educational Research. Harvard Educational Review 88​(1): 1-25.  

Taylor, A. (2018). The Logic of Deferral: Educational Aims and Intellectual Disability. Studies in Philosophy and Education 37(3): 265-285. 

Book Chapters
Taylor, A. (2020). The Metaphor of Civic Threat: Intellectual Disability and Education for Citizenship. In Linda Ware (Ed.), Assemblages: Critical Readings in Interdisciplinary Disability Studies (pp. 53-67). Springer Publishing.
 
Taylor, A. (2018). Theorizing Ability as Capability in Philosophy of Education. In Paul S. Smeyers (Ed.), International Handbook of Philosophy of Education. Springer Publishing (pp. 965-980). 

Edited Volumes
Taylor, A. and McDonough, K. (Forthcoming fall 2021). Intellectual Ability and Disability: New Questions for Philosophy of Education. Philosophical Inquiry in Education.
 
Taylor, A. and Greenhalgh-Spencer, H. (2019). Gendered Harassment as Experience and Concept. Special Issue Symposium in Educational Theory 69(1). 
Exemplary Diversity Scholar, National Center for Institutional Diversity, University of Michigan 2016
All University Doctoral Prize, Syracuse University 2015
National Academy of Education/Spencer Dissertation Fellowship 2014-15
Beyond Able-Minded Citizenship: Embracing Intellectual Ability Differences in Democratic Education 
Committee: Dr. Emily Robertson, Dr. Barbara Applebaum, Dr. Beth A. Ferri (and Dr. Steven J. Taylor)
EDUC 101/FSEM 182: The American School
EDUC 207: Inclusive and Special Education
EDUC 309: Philosophies of Education
EDUC 321: Educational Psychology
EDUC 332: Disability, Difference, and Inclusion (Course taught in partnership with Otsego Academy at Pathfinder Village)
EDUC/WMST 339: Feminist Disability Studies
EDUC 450: Senior Thesis Seminar
EDUC 460: Honors Seminar