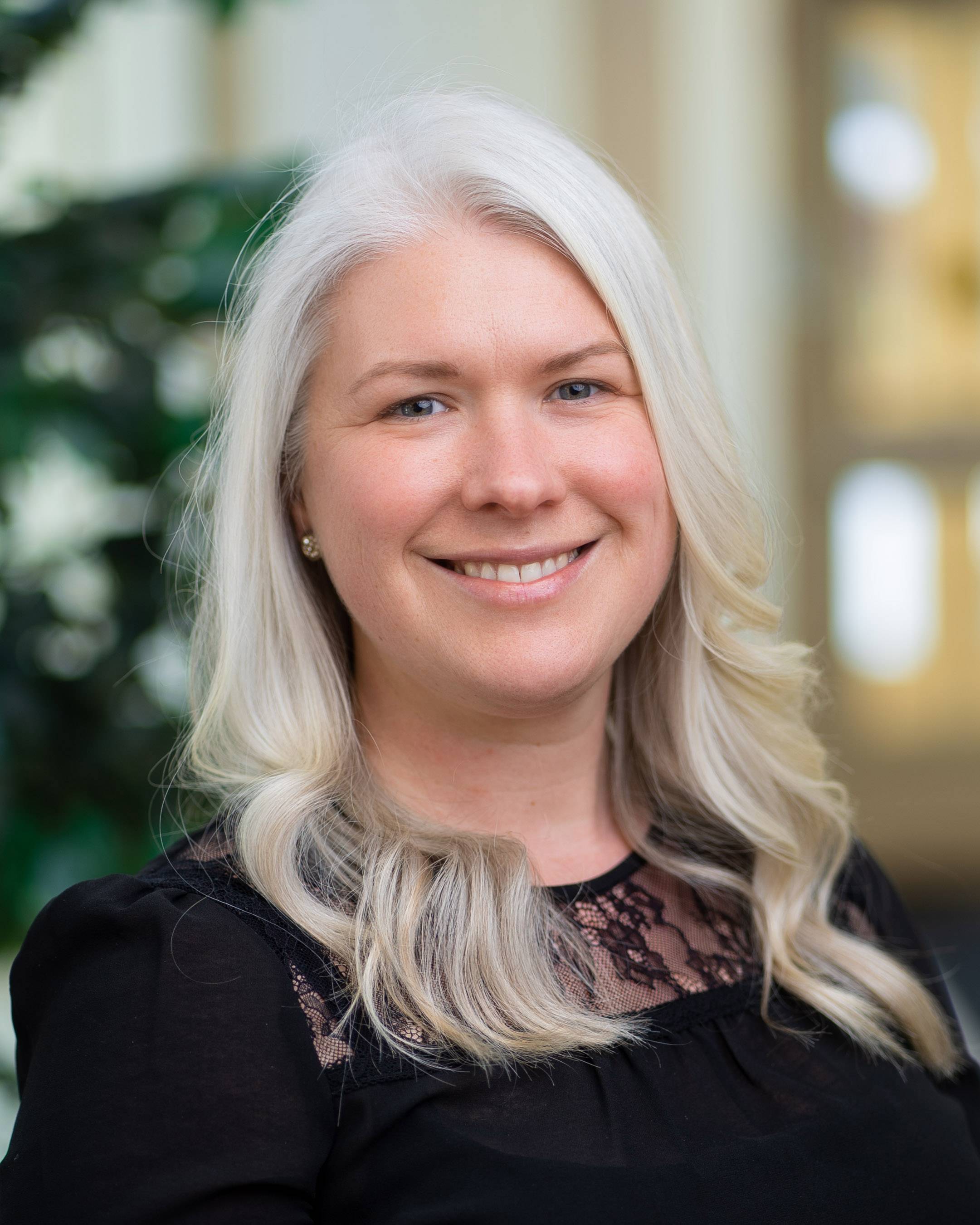 Ashley Taylor
Associate Professor of Educational Studies
I specialize in philosophy of education, feminist disability studies, and inclusive education. I came to this work after witnessing ableism--and resistance to ableism--within residential and employment programming serving individuals labelled with intellectual and developmental disabilities. 
I'm especially interested in what disability studies scholars have called "able-mindedness," and how able-mindedness informs epistemic practices--practices that have to do with knowledge acquisition and knowledge generation. You can learn a bit more through this short audio clip from Academic Minute.
In other work I look at the intersections of dis/ability, race, and gender in education, inclusive pedagogies, and frameworks of institutional accessibility in higher education. To learn more about this work, check out my co-authored piece in Spark Magazine on (Re)Producing White Privilege through Disability Accommodations.
I teach courses in educational foundations, inclusive education/critical special education, and feminist and critical disability studies, and I periodically offer a praxis course with local partners on disabled citizenship and social activism. You can read more about this course in a recent article. 
Ph.D. Syracuse University 2015
M.S. Syracuse University 2010
B.A. University of King's College 2006
Peer-Reviewed Journal Articles
Taylor, A. and McDonough, K. M. (2021). Safeguarding the Epistemic Agency of Intellectually Disabled Learners. In Winston C. Thompson (Ed.), Philosophy of Education 2021. 
Bacon, J. K. and Taylor, A. (2021). Teaching "Subversively Inclusive" College Courses on Disability, Identity, History, and Activism. Journal of Teaching Disability Studies. 
Bonet, S. W. and Taylor, A. (2020). "I Have an Idea!:" A Disabled Refugee's Curriculum of Navigation for Resettlement Policy and Practice. Curriculum Inquiry 50(3): 242-261.
Taylor, A. (2020). Embodied Refusals: Conceptualizing Civic Dissent with Students Labeled with Disabilities. Educational Theory 70(3): 277-296.
Lamboy, L., Taylor, A., and Thompson, W. C. (2020). Paternalistic Aims and Misattributions of Agency: What the Over-Punishment of Black Girls in U.S. Classrooms Teaches Us About Just School Discipline. Theory and Research in Education 18(1): 59-77. 
Taylor, A. & Shallish, L. (2019). The logic of bio-meritocracy in the promotion of higher education equity. Disability & Society 34(7-8): 1200-1223. 
Taylor, A. (2018). Knowledge Citizens? Intellectual Disability and the Production of Social Meanings within Educational Research. Harvard Educational Review 88​(1): 1-25.  

Taylor, A. (2018). The Logic of Deferral: Educational Aims and Intellectual Disability. Studies in Philosophy and Education 37(3): 265-285. 

Book Chapters
Shallish, L. E., Smith, M. D., & Taylor, A. (2022). Collusive Symbiosis: Notes on Disability as White Property in Higher Education. In Subini A. Annamma, Beth A. Ferri, and David J. Connor (Eds.), DisCrit Expanded: Reverberations, Ruptures, and Inquiries (pp. 31-44). Teachers College Press. 
Taylor, A. (2020). The Metaphor of Civic Threat: Intellectual Disability and Education for Citizenship. In Linda Ware (Ed.), Assemblages: Critical Readings in Interdisciplinary Disability Studies (pp. 53-67). Springer Publishing.
 
Taylor, A. (2018). Theorizing Ability as Capability in Philosophy of Education. In Paul S. Smeyers (Ed.), International Handbook of Philosophy of Education. Springer Publishing (pp. 965-980). 

Edited Volumes
Taylor, A. and McDonough, K. (Forthcoming fall 2021). Intellectual Ability and Disability: New Questions for Philosophy of Education. Philosophical Inquiry in Education.
 
Taylor, A. and Greenhalgh-Spencer, H. (2019). Gendered Harassment as Experience and Concept. Special Issue Symposium in Educational Theory 69(1). 
Phi Eta Sigma Professor of the Year, Colgate University, May 2021
Exemplary Diversity Scholar, National Center for Institutional Diversity, University of Michigan 2016
All University Doctoral Prize, Syracuse University 2015
National Academy of Education/Spencer Dissertation Fellowship 2014-15
EDUC 101/FSEM 182: The American School
EDUC 207: Inclusive and Special Education
EDUC 309: Philosophies of Education
EDUC 321: Educational Psychology
EDUC 332: Disability, Difference, and Inclusion (Course taught in partnership with Otsego Academy at Pathfinder Village)
EDUC/WMST 339: Feminist Disability Studies
EDUC 450: Senior Thesis Seminar
EDUC 460: Honors Seminar