Colgate University welcomed the Class of 2026 to campus on Sunday, Aug. 21. With 817 members, this is the most selective and academically accomplished class in the history of the institution — formed from the largest applicant pool ever seen by the University.
"The next four years are all about potential," said Paul J. McLoughlin II, vice president and dean of the college. "The potential to create new knowledge, hone your intellectual acumen, and share your thoughts and creations with this world."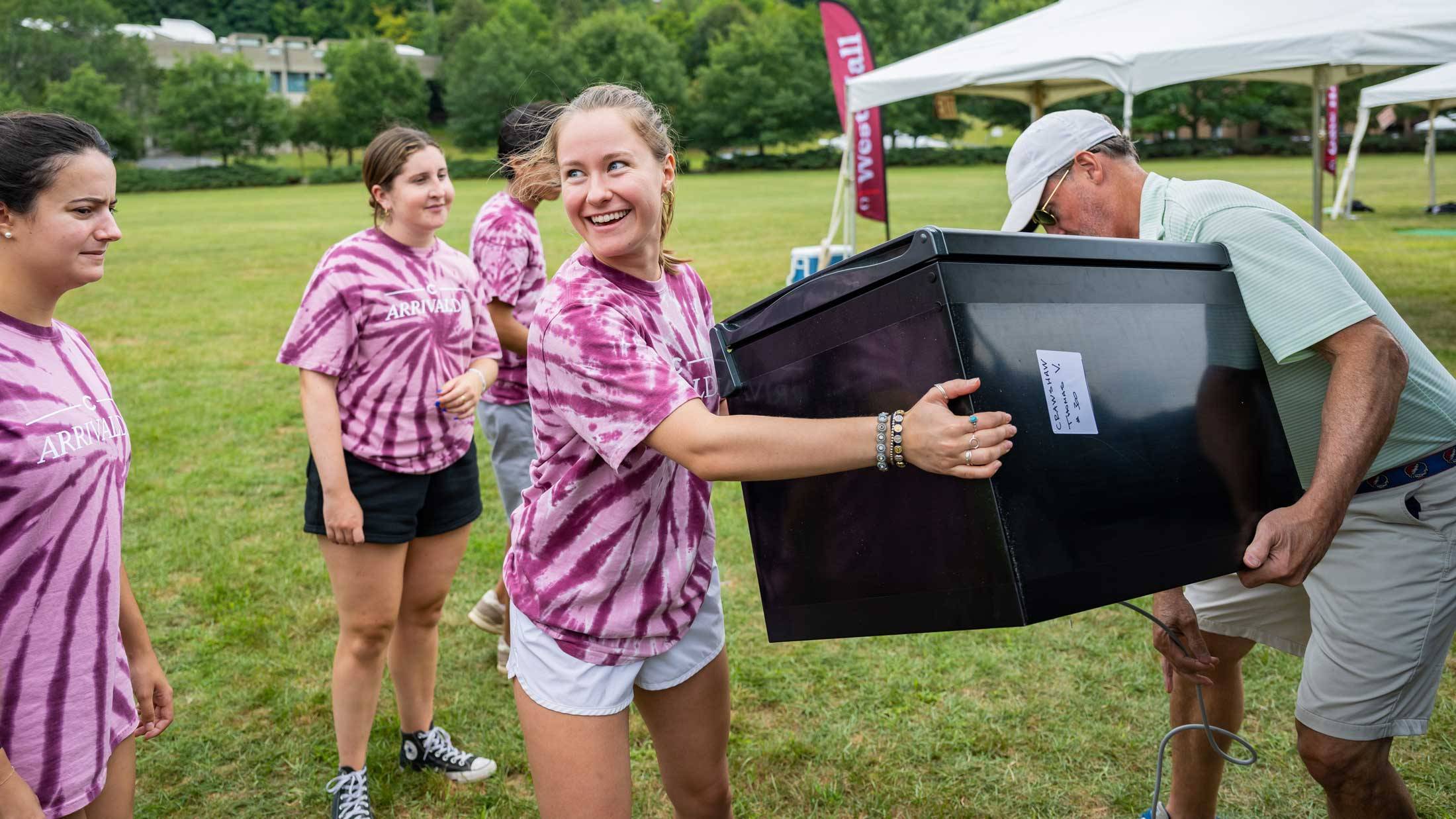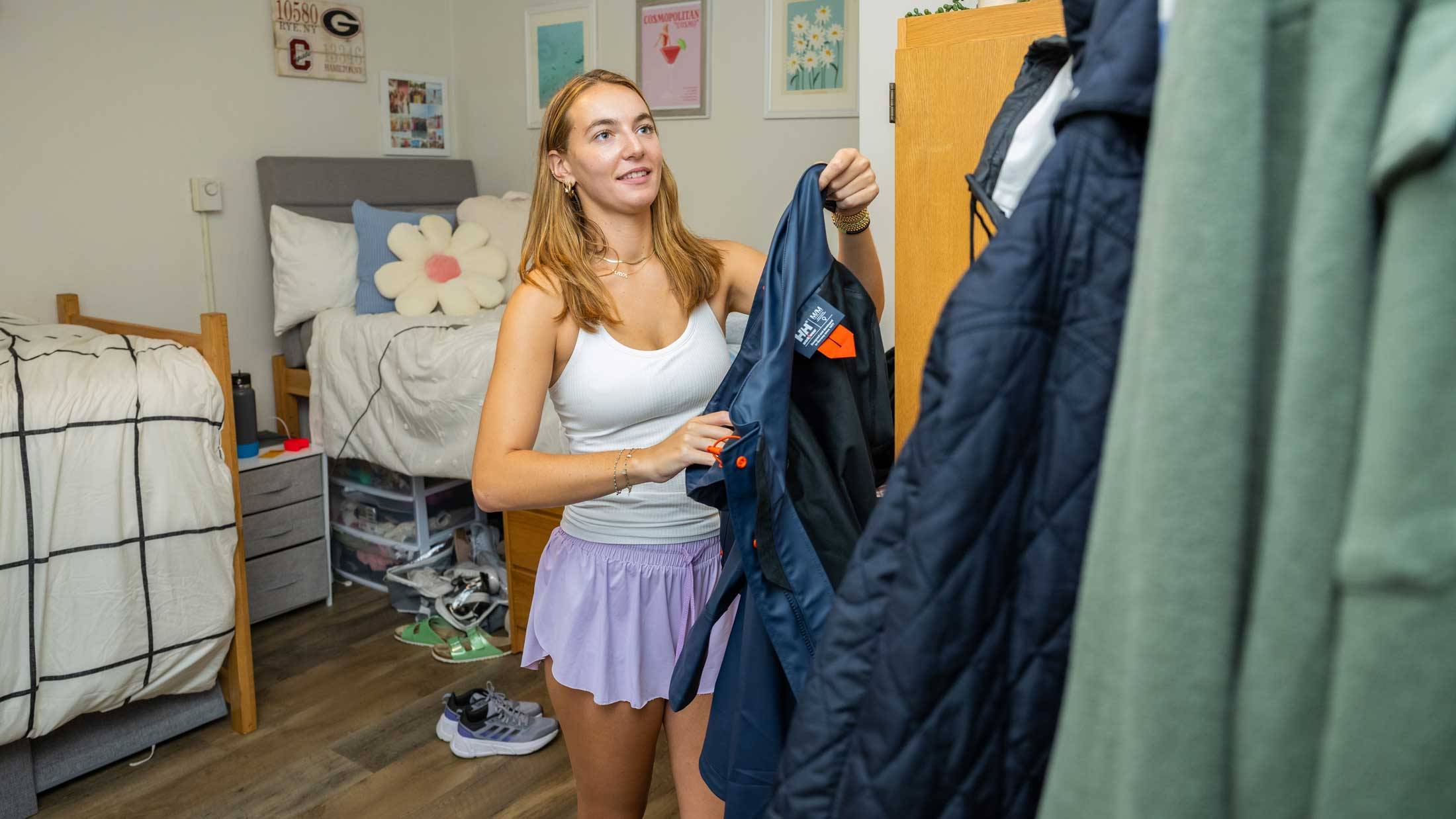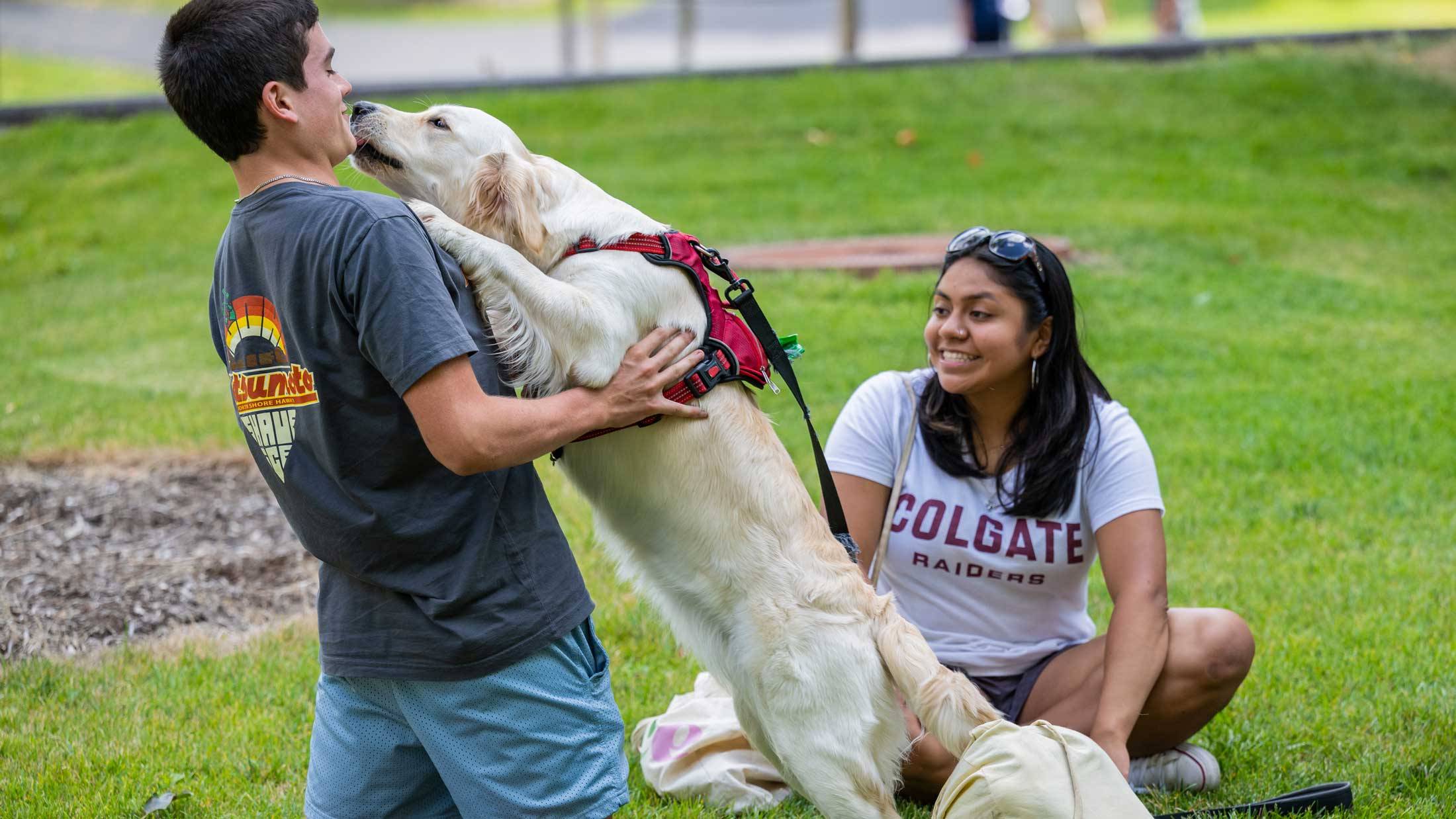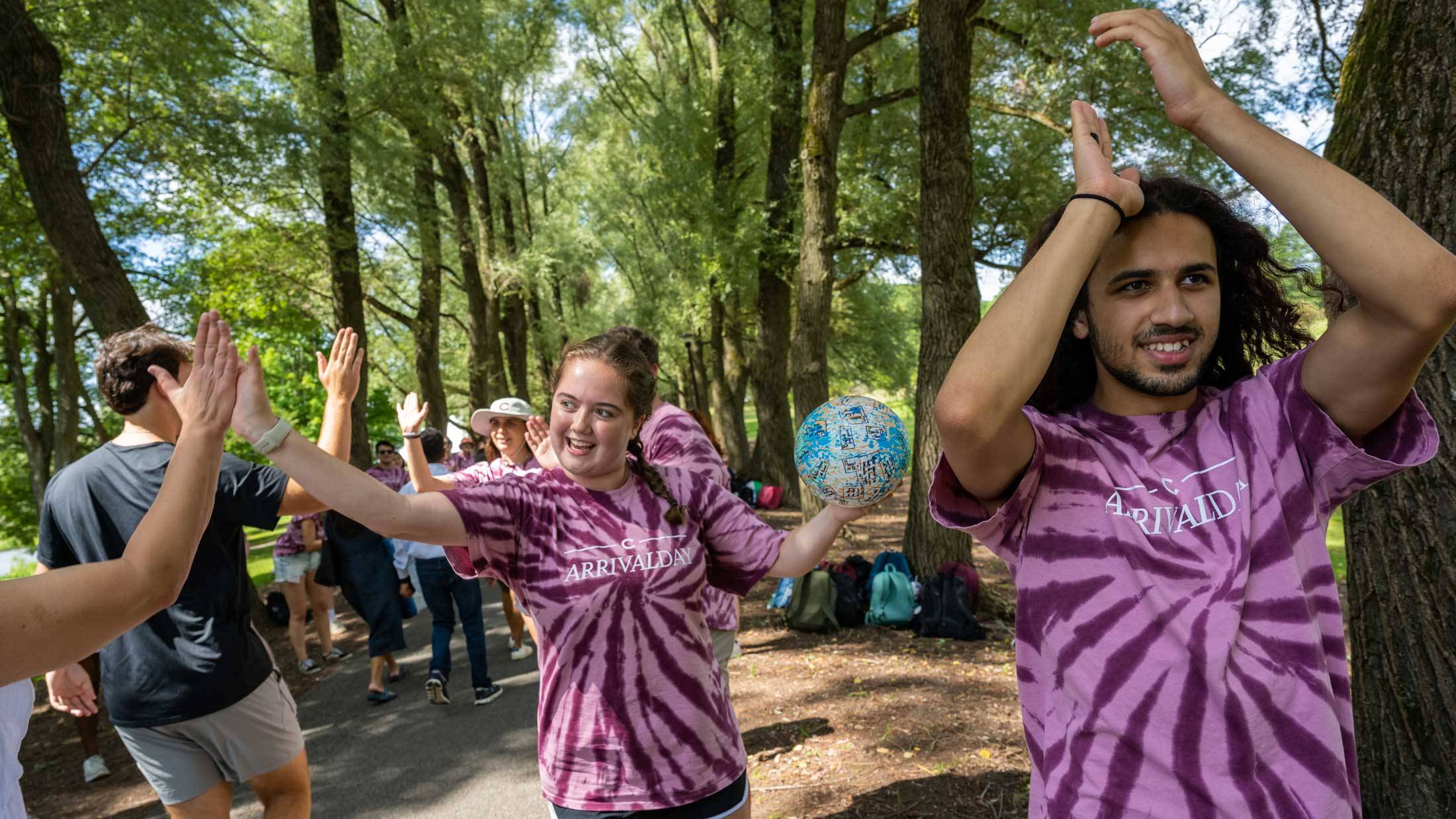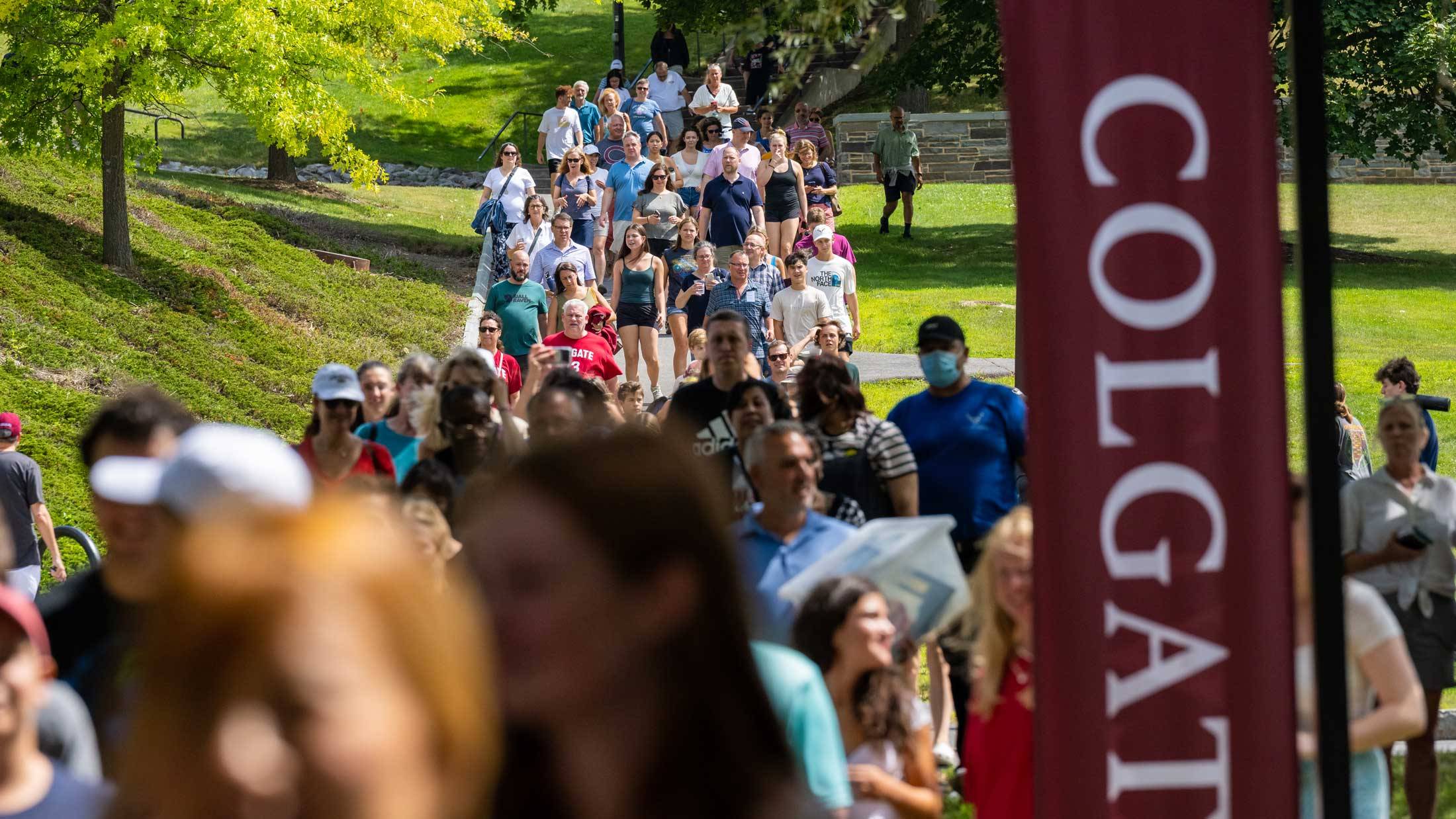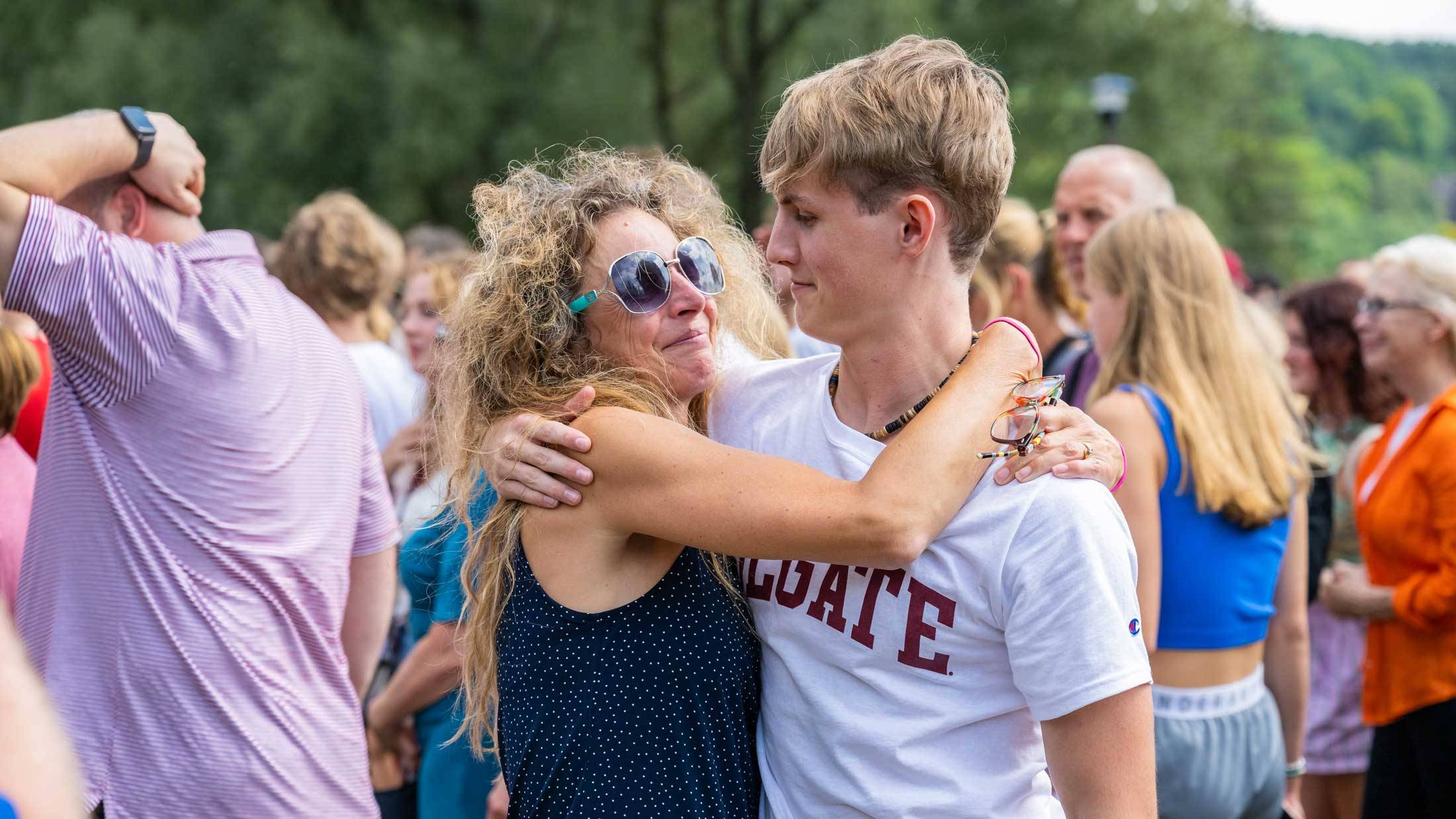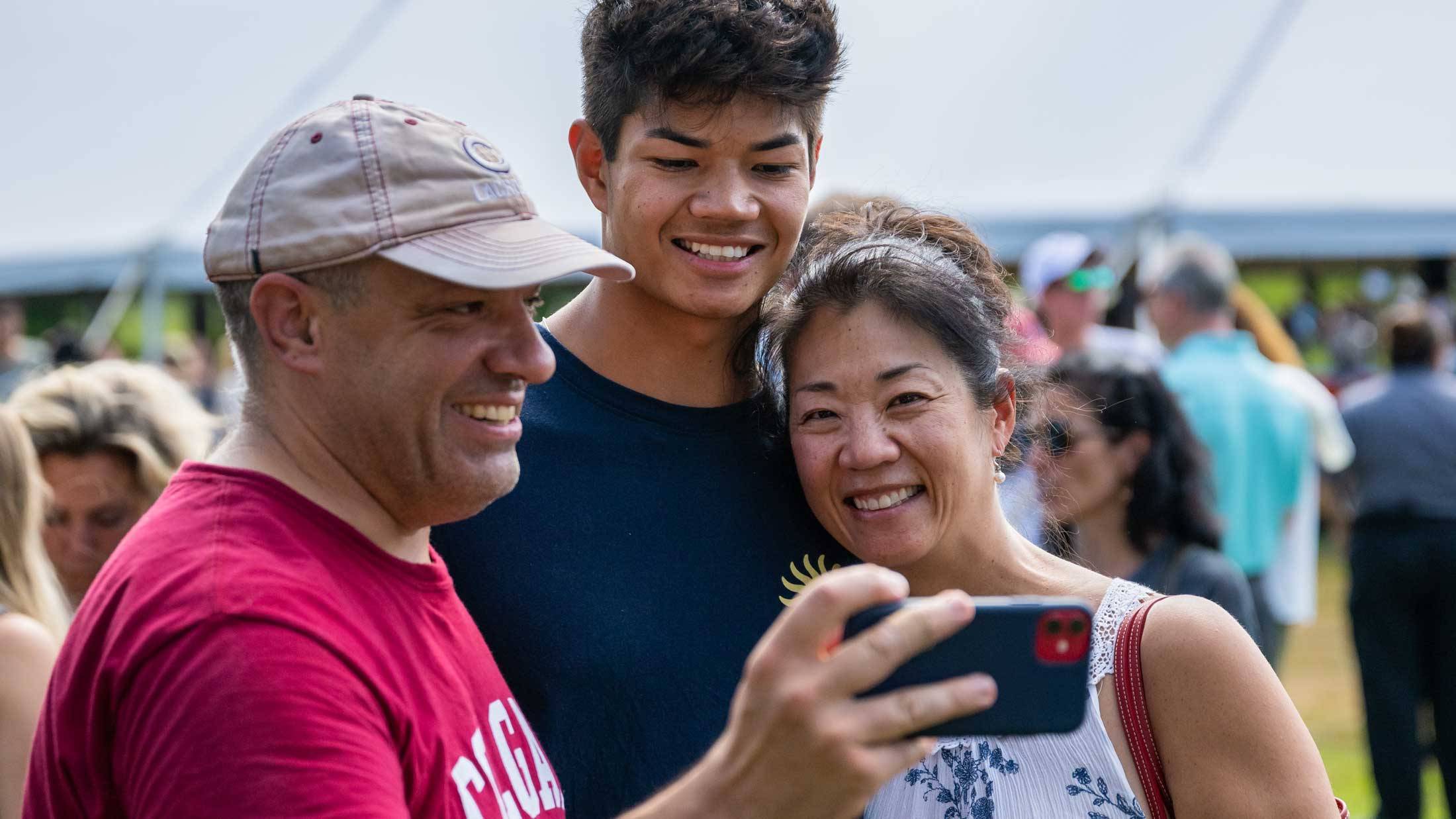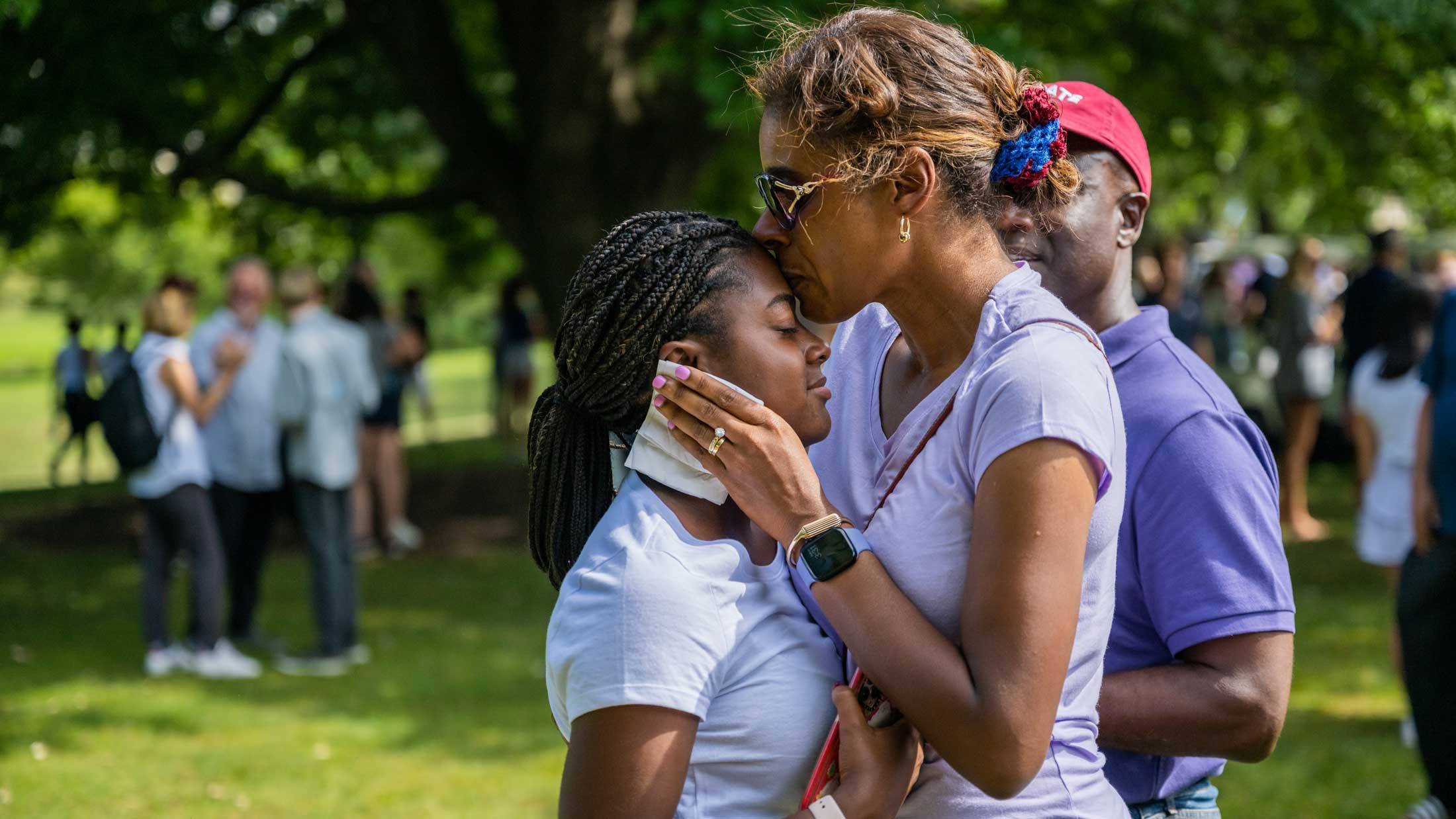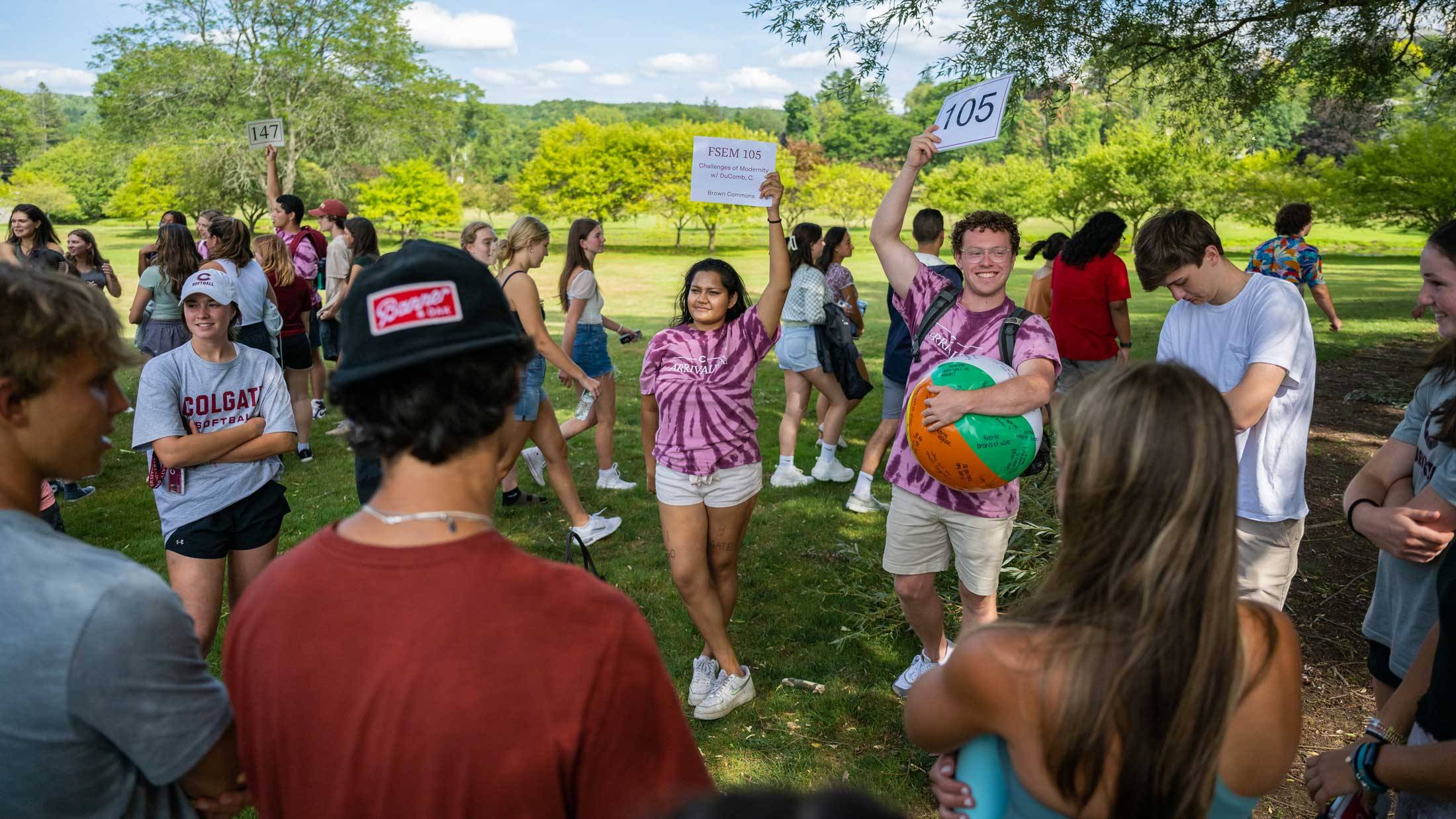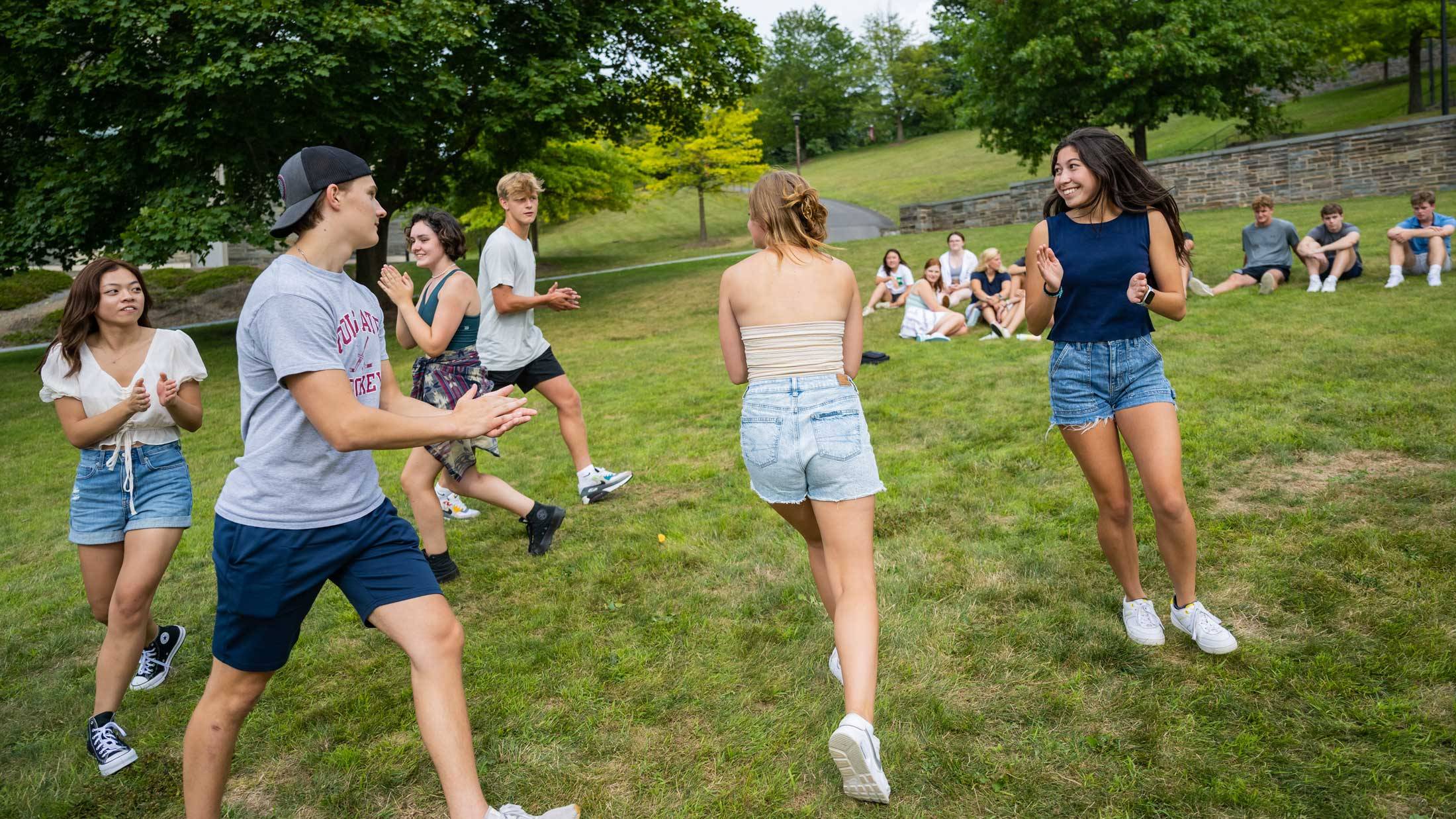 McLoughlin joined SGA President Shane Knopp '23, Provost and Dean of the Faculty Lesleigh Cushing, and President Brian W. Casey in welcoming the Class of 2026 on the banks of Taylor Lake. With luggage deposited in residence halls and a busy orientation schedule ahead, first-years heard Knopp offer tips for campus success, based on his own undergraduate experience. Cushing prefaced the rigorous coursework that begins this Thursday.
"If you find yourself, in four years, a different you — one who thinks more deeply and differently about the big questions and the small ones — we in the provost and dean of the faculty division will have done our job, and you will have done yours," Cushing said.
Love for Colgate provided an early point of connection between these new undergraduates. They have arrived from states across the nation and countries around the world, joining an intellectual community that is focused on a bold, ambitious Third Century.
"Education is never obtained alone," President Casey told them. "To be at a university is to be in a community bound together by a mission, by practices, principles, and a common endeavor. You are with your class today, the Colgate Class of 2026, a group of people who will journey with you and befriend you for the next four years. That's your education."