Two of Colgate University's Residential Commons will welcome new co-directors, beginning in the 2022–23 academic year.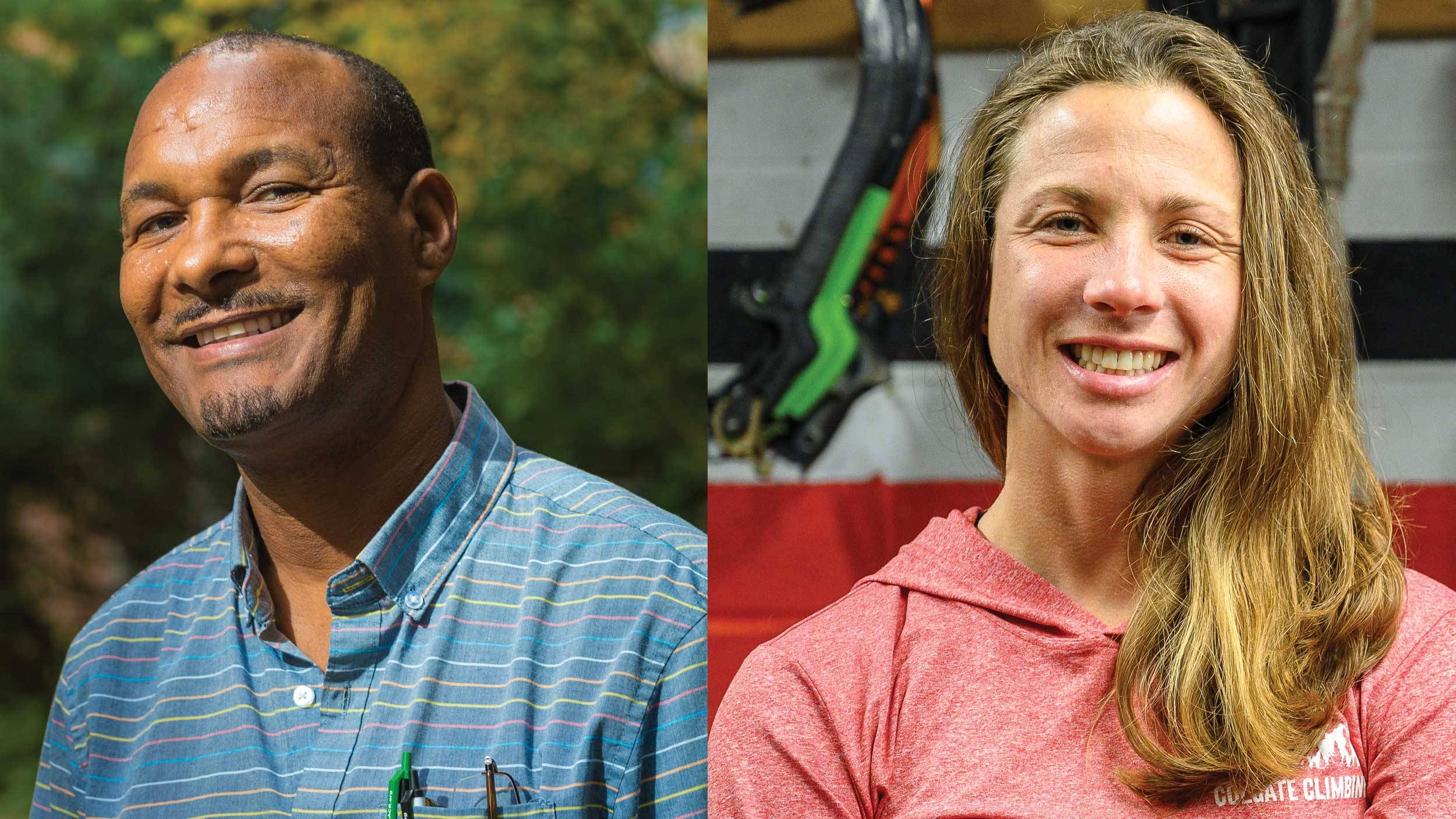 The inaugural directors of both Mabel Dart Colegrove Commons and Brown Commons will complete their terms this semester. In Colegrove Commons, Professor of Environmental Studies and Africana and Latin American Studies April Baptiste and Assistant Dean for Administrative Advising Aurelius Henderson will be succeeded by Associate Professor of Biology Engda Hagos and Assistant Director of Outdoor Education Heidi Riley.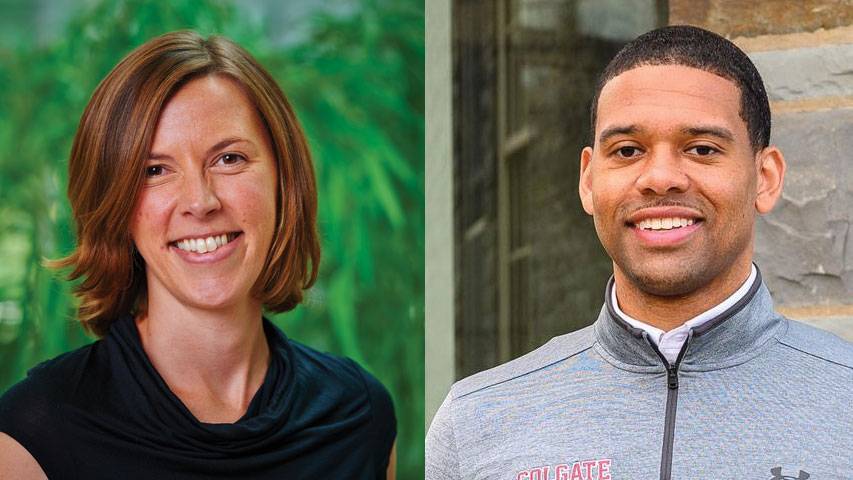 In Brown Commons, Associate Professor of Physics and Astronomy Jeff Bary will be succeeded by Director of Physical Education and Recreation and Chair of Physical Education Julian Springer. Associate Professor of Film and Media Studies and Women's Studies Mary Simonson, the Daniel C. Benton '80 Endowed Chair in arts, creativity, and innovation, will remain in her role as a Brown Commons co-director. 
Commons co-directors are jointly appointed by the Office of the Provost and Dean of the Faculty and the Office of the Vice President and Dean of the College. With support from residential life staff and community leaders and commons fellows, they provide vision and direction for their Residential Commons — environments that promote intellectual curiosity.
"I want to thank April, Aurelius, and Jeff for their deep and inspirational service on behalf of these communities within a community," says Interim Provost and Dean of the Faculty Ellen Percy Kraly. "They brought their warm personalities and commitment to student success into every moment of their tenure, setting examples and precedents for the future. Their commitment to the vision of the commons pushes forward into our shared futures."
When first-year students arrive on campus, they live within their commons, which are associated with specific residence halls. They enjoy programming and take their first-year seminar together, building a sense of community while also settling into college life. As upper-level students, they retain their commons' affiliation and sense of shared community through peer mentoring and leadership roles as community leaders.
"I want to thank our new co-directors for taking on this important leadership role," adds Vice President and Dean of the College, Paul J. McLoughlin II. "A first-year student's entry into their commons marks the beginning of an intentional, holistic residential education that connects students with faculty and one another; co-directors help make these connections possible."
The first commons, Ciccone Commons, opened in 2015, and the University inaugurated Hancock Commons in 2016. Colegrove and Brown Commons welcomed their first students in 2017. The completion of the Residential Commons system is a key initiative within the Third-Century Plan, and has been moved forward with a leadership gift from trustee emeritus Robert Fox '59, GP'23,'25.