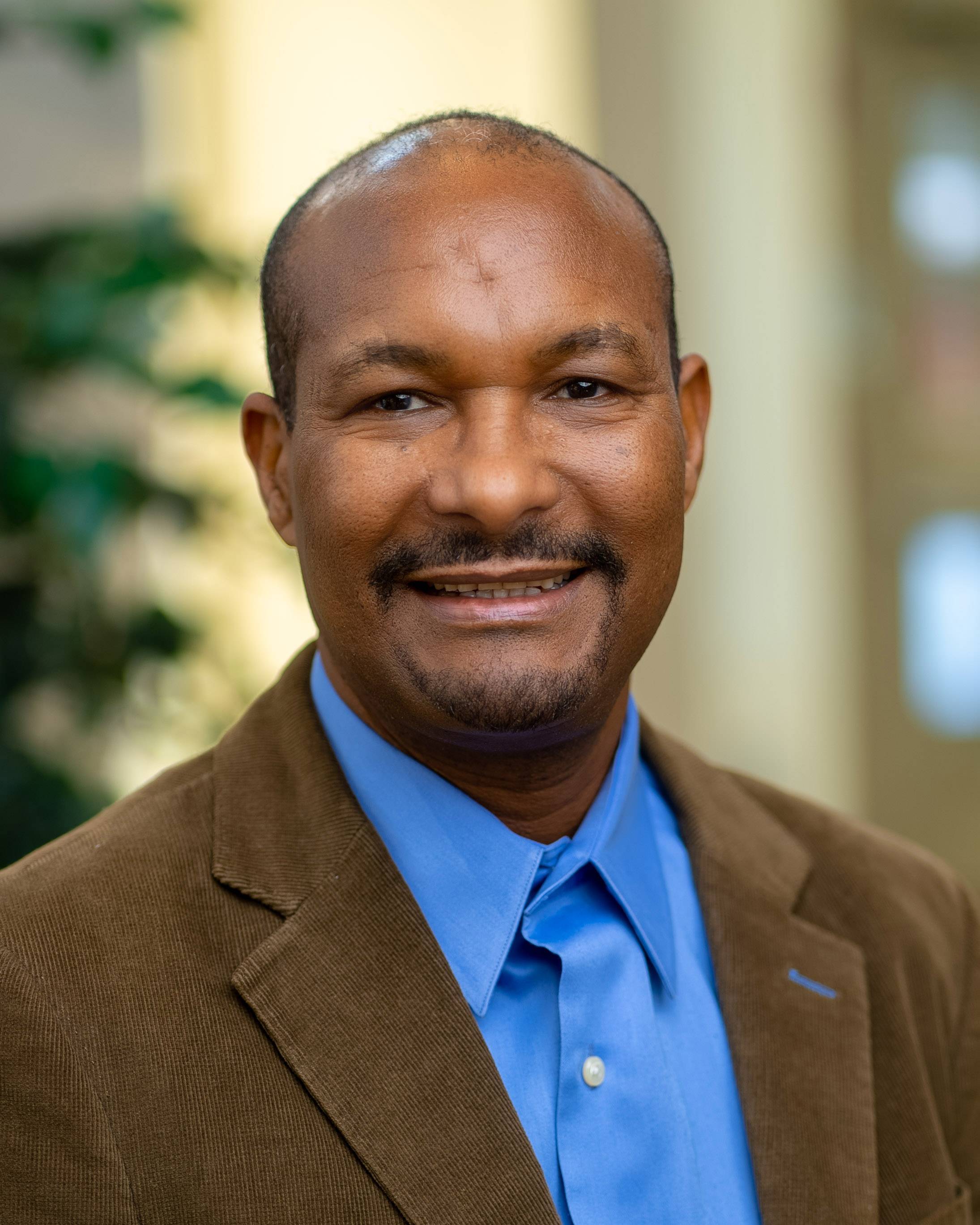 Engda Hagos
Associate Professor of Biology
Department/Office Information
Biology
BS, University of Illinois, Urbana-Champaign, 1998
MS, Northeastern Illinois University, 2001
PhD, University of Georgia, 2007
Post Doc, Emory University, 2010
Lecturer for Fellowship In Research and Science Teaching Program, "Class within a Class," Atlanta, Ga., 2008
Adjunct instructor at Spelman College, Georgia Perimeter College Department of Science, Emory University Department of Biology, and University of Georgia's Franklin College of Arts and Sciences at Gwinnett.
Cell biology, molecular biology, developmental biology, and cancer biology
To investigate the role of Kruppel-Like Factor 4 (KLF4) in maintaining genomic stability, centrosome duplication, cellular senescence, autophagy, and DNA repair mechanism.
REFEREED PUBLICATION: 
Philip R. Brauer, Jee Hun Kim, Humberto J. Ochoa, Elizabeth R. Stratton, Kathryn M. Black, William Rosencrans, Eliza Stacey, Engda G. Hagos. "Krüppel-like factor 4 mediates cellular migration and invasion by altering RhoA activity" CELL COMMUNICATION & ADHESION, 2018 VOL. 24, NO. 1, 1–10
Liu C*, DeRoo EP*, Stecyk C*, Wolsey M*, Szuchnicki M*, Hagos EG.. "Impaired autophagy in mouse embryonic fibroblasts null for Krüppel-like Factor 4 promotes DNA damage and increases apoptosis upon serum starvation."Molecular Cancer, 2015 May 6;14(1):101
Changchang Liu, Stephen La Rosa and Engda G. Hagos. "Reactive Oxygen Species induced Cellular Senescence in Mouse Embryonic Fibroblast null for Klf4". (Article published online: 30 APR 2014 in Molecular Carcinogenesis).
El-Karim EA, Hagos EG, Ghaleb AM, Yu B and Yang VW (2013). "Kruppel-like factor 4 regulates genetic stability in mouse embryonic fibroblasts." Molecular Cancer, 6 August 2013; 12 (1):89. 
Du, J.X., Hagos, E.G., Nandan, M.O., Bialkowska, A.B., Yu, B., Yang, V.W. (2011) The E3 ubiquitin ligase, SMAD ubiquitination regulatory factor 2, negatively regulates Kruppel-like factor 5.  J Biol Chem. 2011 Sep 27. [Epub ahead of print]


Hagos, E.G., Ghaleb, A.M., Kumar, A., Neish, A.S. and Yang, V.W. (2011)Expression profiling and pathway analysis of Krüppel-Like Factor 4 in mouse embryonic fibroblasts. Am J Cancer Res., 1(1):85-97.
Hagos, E.G.; Ghaleb, Amr; Dalton, W Brian; AB Bialkowska; and VW Yang (2009).Mouse Embryonic Fibroblasts Null for the Kruppel-Like Factor 4 Alleles are Genetically Unstable. Oncogene, 28: 1197-1205.
Hagos, E.G and Scott T Dougan.  Time-dependent patterning of mesoderm and endoderm by Nodal signals in zebrafish.  BMC Dev Biol. 7:22, 2007
 Hagos, E.G and Scott T Dougan. The role of maternal Activin-like signals in zebrafish embryos. Dev Biol. 15;309(2):245-58, 2007
Fan, Xiang, Hagos, E.G, Bo Xu, Christina Sias, Koichi Kawakami, Rebecca D.Burdine and Scott T. Dougan. Nodal signals mediate interactions between the extra-embryonic and embryonic tissues in zebrafish. Dev Biol. 15;310(2): 363-78, 2007
The role of Nodal signals in pattering the zebrafish embryo.
Postdoctoral Research Symposium Committee co-chair, 2008-2010
Postdoctoral Job Fair Committee, Emory University, 2007-2009
New product consultant to Sigma-Aldrich Biotechnology, 2008-2009
NIH-funded Human Embryonic Stem Cell Workshop UGA Regenerative Bioscience Center, University of Georgia, Athens, Ga., July 16-20, 2006
Organizer and mentoring talks at the Annual Cellular Biology Retreat, 2004, 2006
President of Cellular Biology Graduate Student Association (CBGSA), 2005-06; vice president, 2004-05; treasurer, 2003-04
Certificate of recognition in the honor of highest quality research presentation, IRACDA conference, Chapel Hill, NC, 2008
Invited Speaker Award for Outstanding Performance in Research Presentation, Emory University, 2008
Recipient of the 2008 Gastroenterology Research Group Fellow Abstract of the Year Award, Digestive Diseases week, San Diego, 2008
Recipient of the 2008 American Gastroenterology Association Foundation Fellow Abstract of the Year Award, Digestive Diseases week, San Diego, 2008
Fellowship in Research and Science Teaching, Emory University, 2007-2010
Outstanding teaching award, University of Georgia, 2005