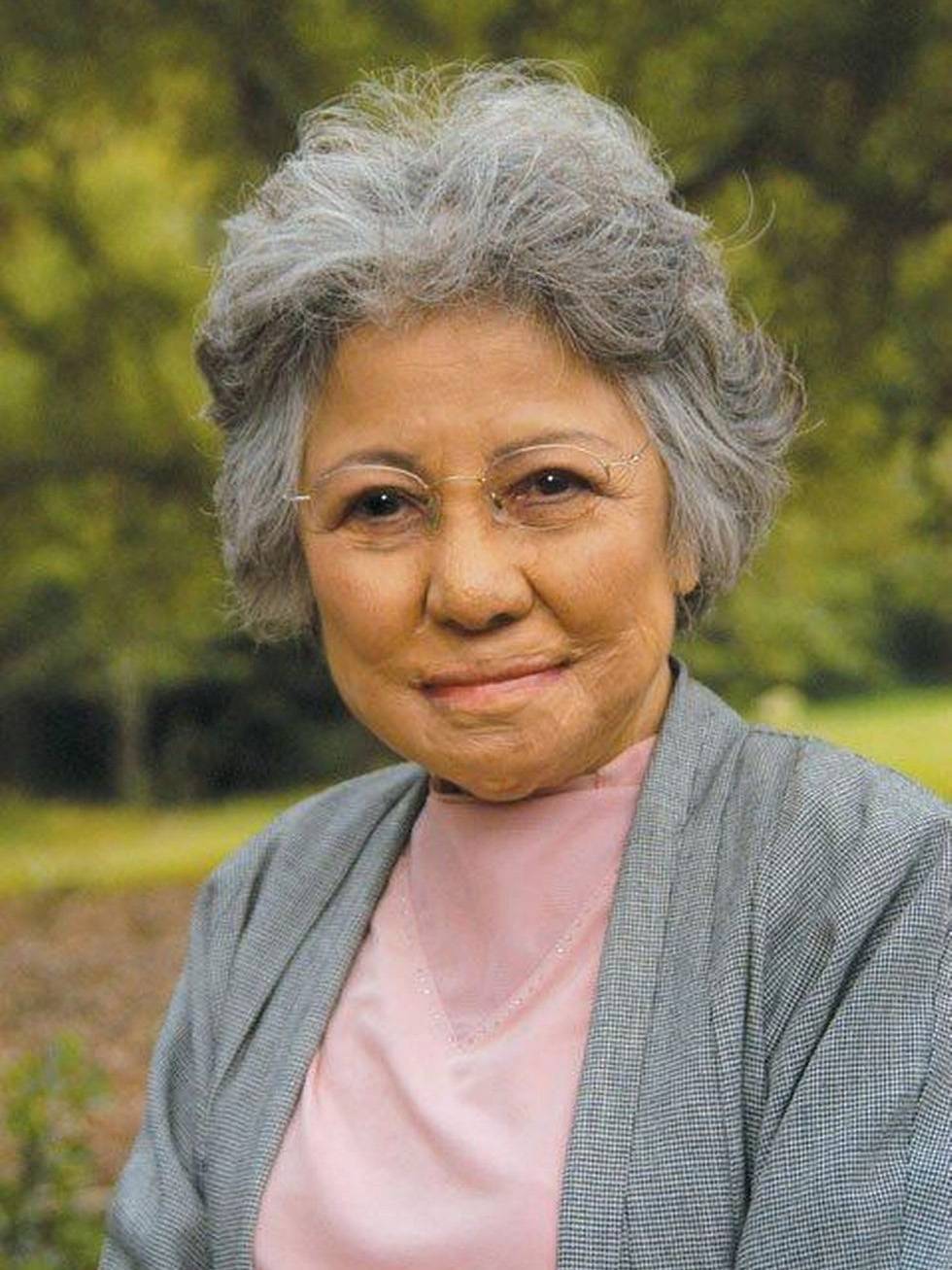 Shigeko Sasamori was at school in Hiroshima, Japan, on August 6, 1945, when the United States detonated an atomic bomb, flatting the city in which she grew up and leaving the 13-year-old with severe burns on her face and body.
In a Zoom call with Colgate University students, Sasamori told her harrowing story, from the moment the bomb went off to becoming one of the Hiroshima Maidens who received reconstructive surgery in America. She also urged students to work toward creating a world without war.
The October 23 discussion was co-sponsored by Colgate's Core Communities and Identities alongside the peace and conflict studies and Asian studies programs. Event organizer Aleksandr Sklyar, visiting assistant professor of East Asian languages and literatures, hoped the event would allow students to learn more about "history near and far and how we can work to counteract historical erasure."
Kazumi Hatasa, professor of Japanese and chair of East Asian languages at Purdue University, has previously worked with Sasamori and was invited to the call to help interpret her story. More than 115 students and professors tuned in to hear Sasamori speak.
Sasamori began with the day of the bombing, when she saw an airplane flying overhead and pointed it out to a friend, saying, "It is so beautiful." Moments later the airplane released the atomic bomb and a fireball consumed the city. Sasamori fainted on impact, but she reflected on what she saw once she woke up.
"The sunshine came back and [it was] so clear to see everywhere, just people. Many people on the ground and lying down or sitting down, and those people — all over them — they were red," she said. "Because of the bleeding or skin hanging down. Pink and red. Not normal." 
While many crowded into rivers, Sasamori followed adults into an elementary school that doubled as a shelter. She remained in an auditorium for five days — repeating her name, address, and request for water.
"I wasn't scared or in pain," she said. "I [was] probably [in] too much shock. From my head to my waist [I was] all burned."
Sasamori's mother eventually found her and began nursing her to health. While Sasamori couldn't open her eyes or mouth properly to see or eat, her parents attended to her burns with cooking oil and kept her under a mosquito net. 
Sasamori received reconstructive surgeries in Tokyo and started attending Bible study with Reverend Kiyoshi Tanimoto, who worked with American journalist Norman Cousins to raise money for 25 atomic-bombing survivors to travel to the United States for keloid surgery in 1955. Sasamori and 24 other women became known as the Hiroshima Maidens. 
Families volunteered to host these women and made Sasamori feel welcome upon her arrival. "Many people wanted to take care of us, so we [didn't] stay for a long time in each house — that way I met so many wonderful American people, local people," she said.
After the first 18-month trip from 1955 to 1957, Sasamori returned to Japan. Two years later, in 1959, she was adopted by Cousins and has lived in this country ever since, although she frequently travels back to Japan. Following her own surgeries, she went on to fulfill her childhood dream of becoming a nurse.
When she had her son in 1962, her first message to her newborn child was anti-war in nature. "The first time I saw him, I said,'I will never let you go to the war,'" she said. "You are not coming into this earth for [the purpose of] kill[ing] other people or kill[ing] yourself. You came to make me happy, make people happy."
She hoped her story would inspire similar anti-war sentiments in students and that they would better understand the totality of damage done in warfare.
"I would like people to know and understand that Hiroshima was the first place an atomic bomb was used — to feel that destruction, to know that intimately," Sasamori said. "But I don't like it when people go around saying that [we] were the only victims of the war… Many people died; many places were victims of the war."
While Sasamori acknowledged in a question-and-answer segment after her presentation that some people in Japan resent the United States, she has always felt grateful to have survived and for the help she received here.
"At the beginning I did think, 'Why did I have to face the bomb? Why did I have to suffer?' But over time my identity shifted, and the focus has shifted to emphasizing… never again, no more Hiroshima, Nagasaki, but also never again to war," Sasamori said. "May there be no more wars, because in wars everyone suffers."