Study the diverse nations and cultures of Asia through an interdisciplinary approach.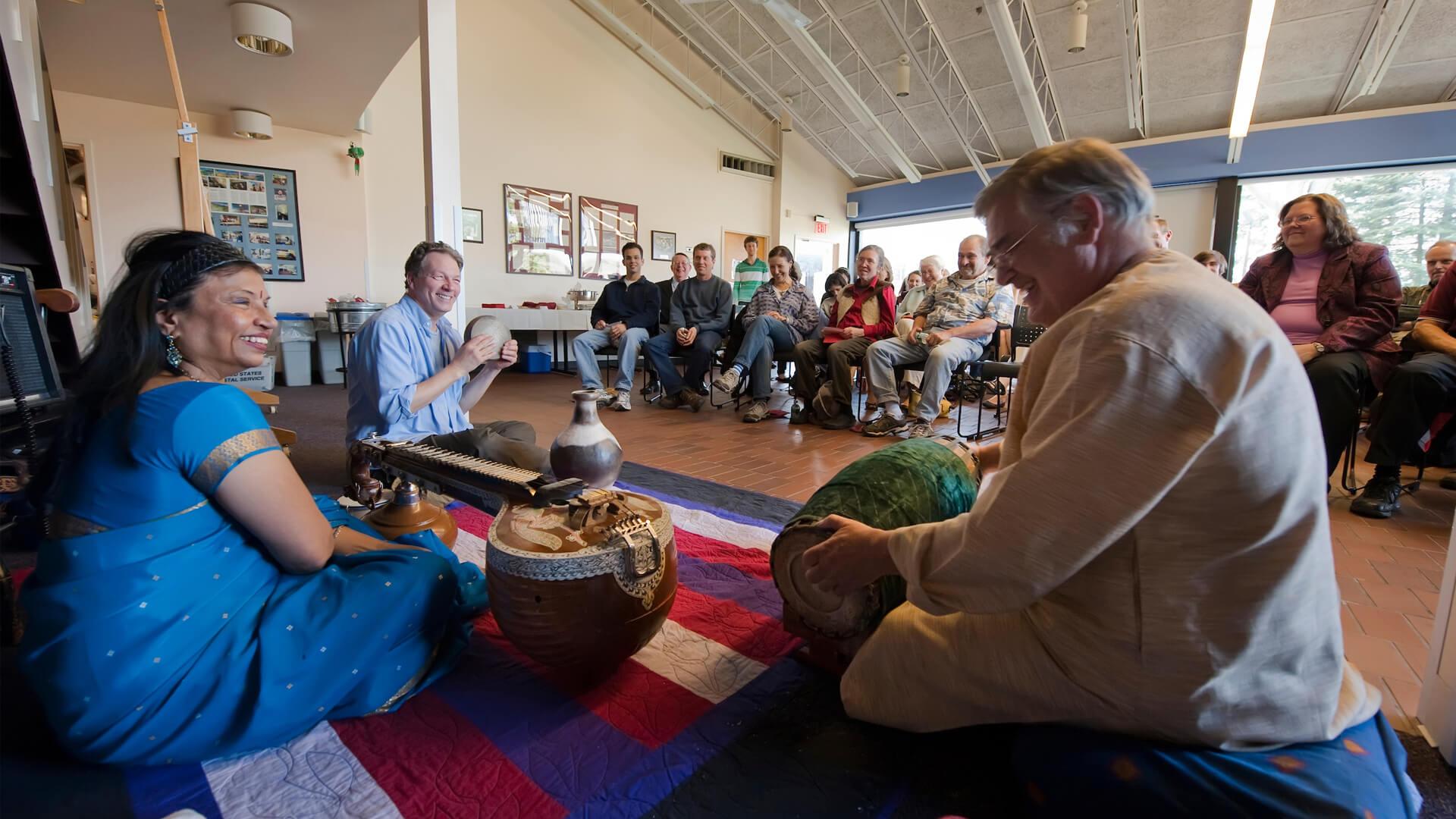 Some of the world's greatest civilizations emerged in Asia. Today, the continent is home to vigorous economies and fascinating political systems.
The Asian Studies Program provides encourages multidisciplinary engagement with the whole of the place and people.
Students in the program learn about Asia through direct interaction with its languages, literature, histories, religions, and arts.
After all, to understand the Chinese economy, for example, one should grasp the country's past, its geography, politics, and international relations as well as its evolving social values and language.
Colgate's Asian Studies Program offers the following majors and minors:
Majors:
Asian Studies: China Concentration
Asian Studies: Japan Concentration
Asian Studies: South and Southeast Asia Concentration
Asian Studies: Comparative and Transregional Concentration (self-designed)
Instead of taking classes from only one department, I was able to explore my interests in history, political science, economics, language courses, and more. These courses complemented each other and gave me the ability to think in different perspectives and dimensions, which I believe is the very essence of a liberal arts education.
In my research on Chinese activist media, I found that sweet spot where culture and politics collide. I am now working for a small foreign policy NGO in D.C. whose mission is to strengthen the relationships between the people and governments of the United States and Asia.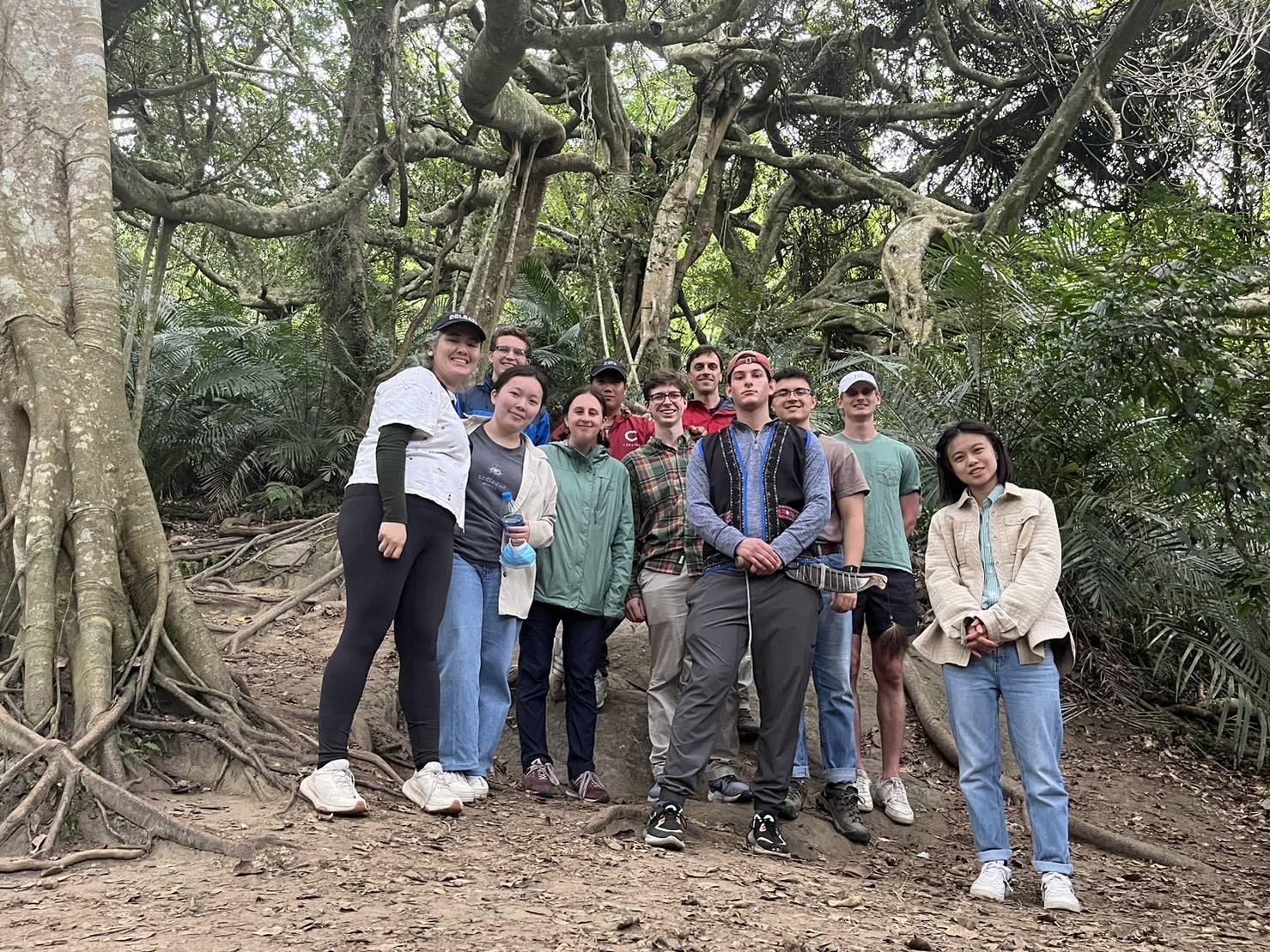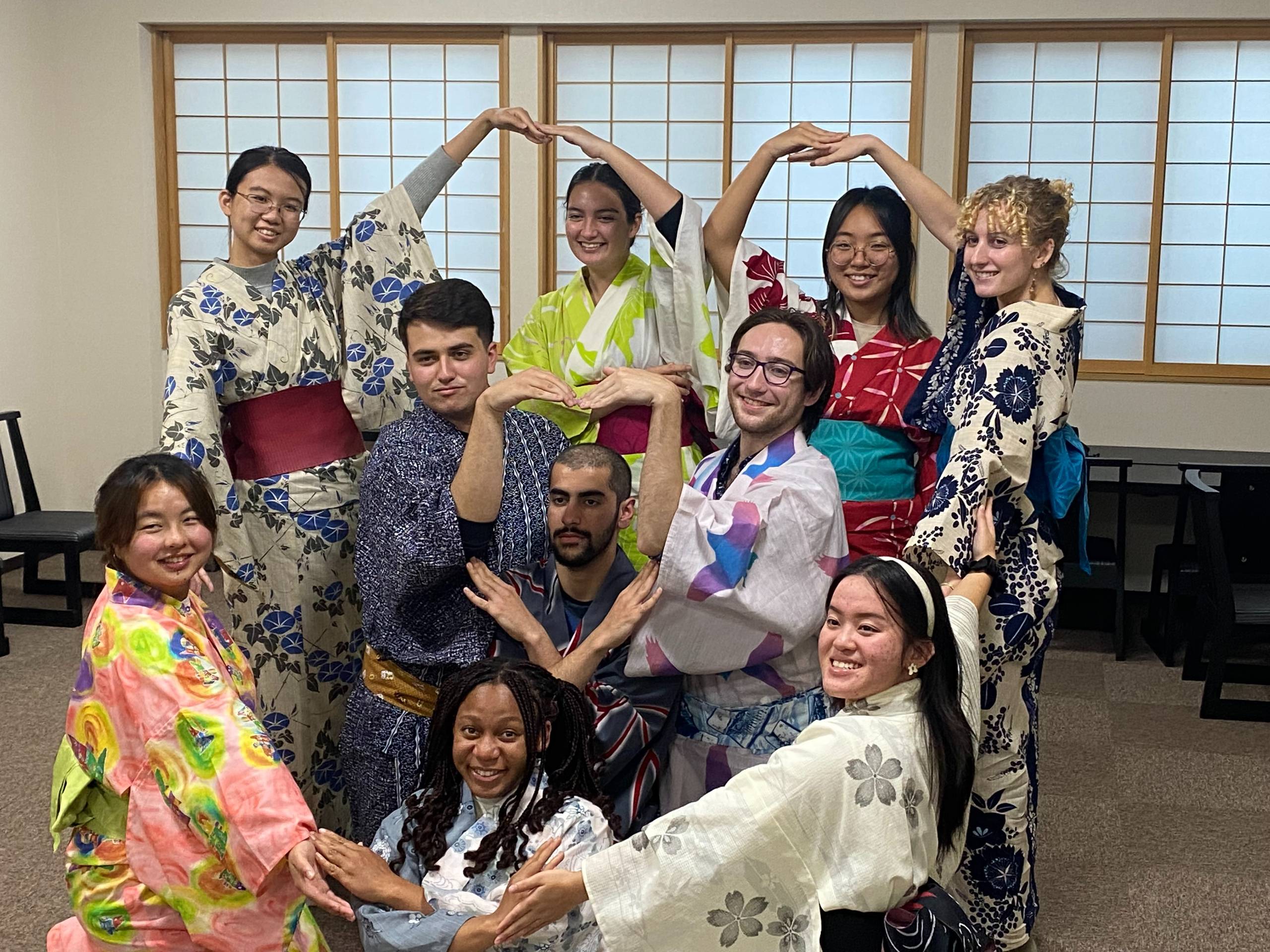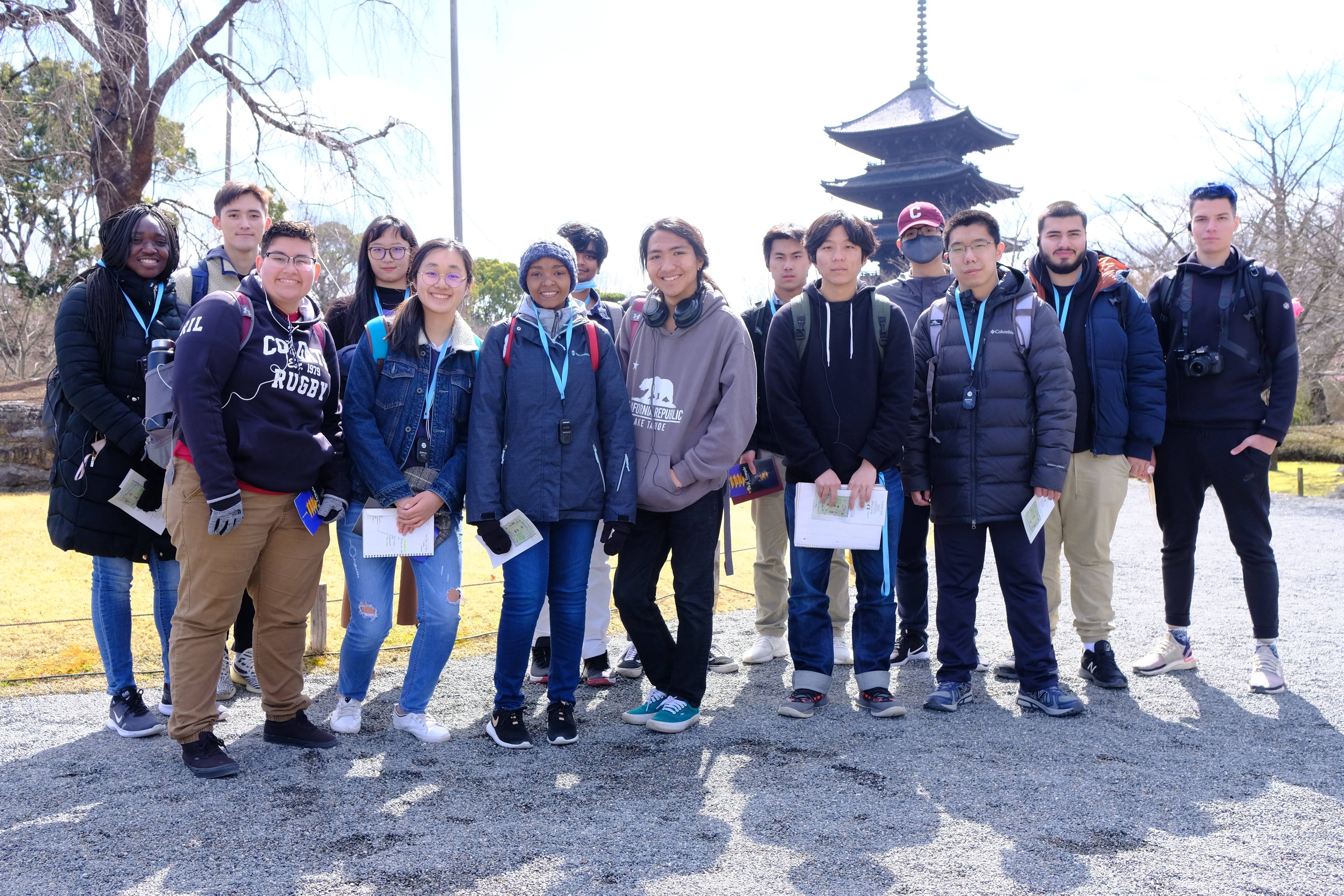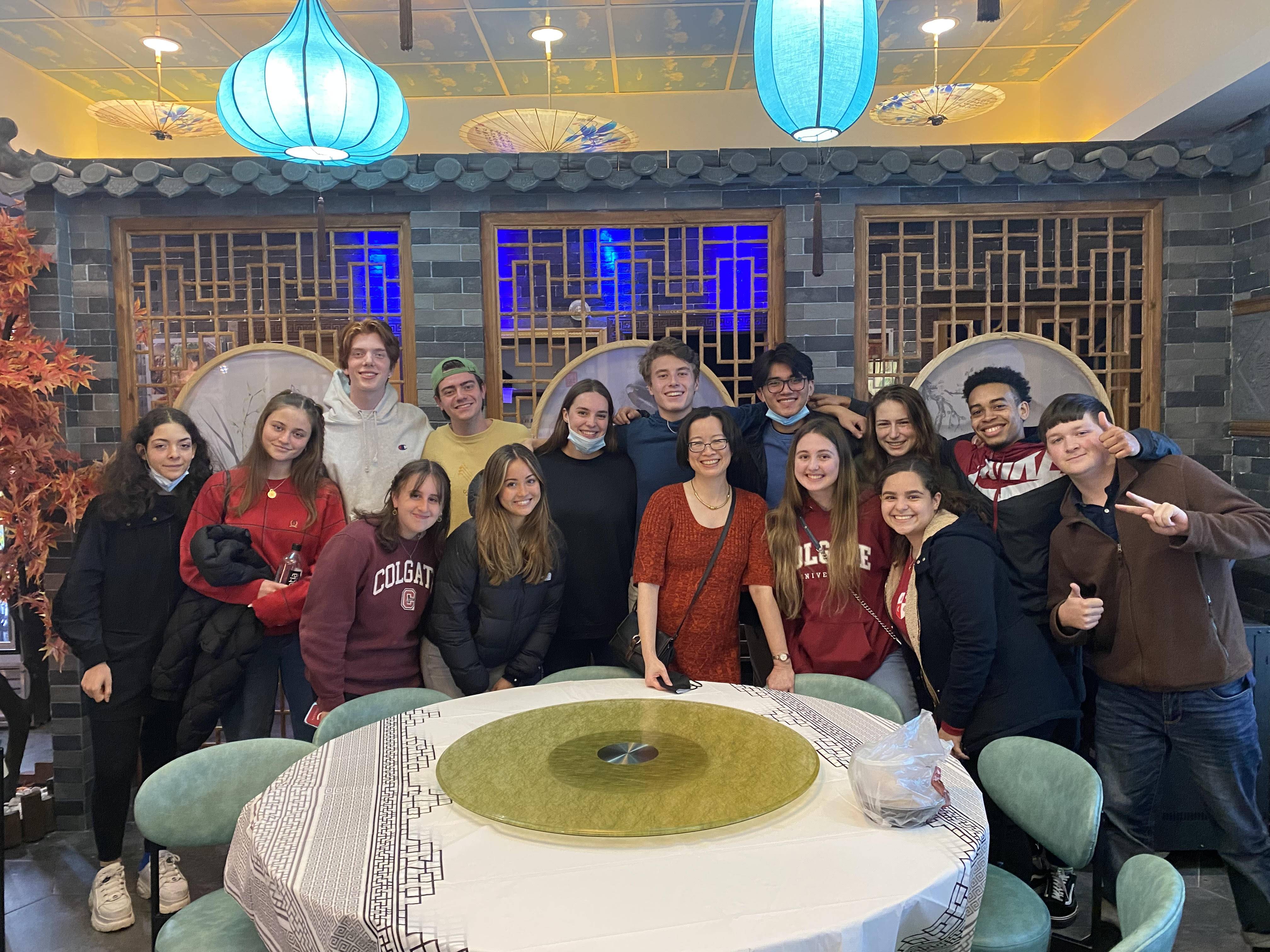 Core China: Experience the Chinese Culture in Syracuse
Student Research
Asian Studies faculty mentor students who conduct research on a wide range of topics, ranging from the analysis of the "China Dream" discourse to the study of multicultural education for ethnic minorities in Vietnam and to the economic analysis of the Indian handloom industry.
Sophie Coffman '17, Lampert Institute Fellow 2016
Sponsor: John Crespi
The China Dream is everywhere in Shanghai. Down the sides of streets, tucked into bushes, adorning massive billboards on the sides of highways, and plastered on the walls of subway stations. The images of traditional Chinese art paired with traditional Chinese values are ubiquitous across the major areas of the city. The China Dream campaign's propaganda is so prevalent in Shanghai that it begs the question of how the campaign has affected the lives of Shanghai citizens. The goal of this paper is not to define the China Dream. Through face to face interviews, examination of the propaganda and its placement throughout Shanghai, as well as scholarly research including both primary and secondary sources, this paper explains Shanghai residents' reception and interpretation of the campaign.
Wellin (Emily) Gu '17, Lampert Institute Fellow 2016
Sponsor: Yang Song
Giving families more school choices may not always enhance equality of educational opportunity because disadvantaged families could make suboptimal school choice for their children. This paper analyzes how student characteristics, especially socioeconomic status (SES), are correlated with their school choice in an urban China setting. We base our main analysis on a cohort of 35,918 students in Changsha, a provincial capital city in China. Results suggest that students with lower academic scores and lower SES are more likely to choose lower quality schools. We also collected over one thousand questionnaires from nine elementary schools and explored potential explanations for the socioeconomic gap in school choice decision efficacy. We found that students with better-educated and higher-income parents are more familiar with school choice process as well as school quality.
Angela Jang '17, Lampert Summer Fellow 2016
Sponsor: Dai Yamamoto
With the introduction of nuclear power plants, host communities have been experiencing a breakdown of traditional culture and an increasing economic dependency on the plants. Scholarly studies, however, rarely examine possibly differentiated and dynamic views among the local residents of these host communities, changing nature of communal organizations, and their livelihood changes, adaptations and challenges in regards to the nuclear power plants. Through the study of the village-wide ancestral worship in Bukmyun, South Korea, I illustrate that the local resident of these host communities are active agents who skillfully maintain their community and community practices despite the challenges posed by the nuclear power plants.
Hassel Kim '17, Lampert Summer Fellow 2016
Sponsor: David Robinson
This research explores contending narratives on the 'comfort women' issue in South Korea and Japan. Applying Soh's categorization of narratives according to the level of nationalism and feminism voices found in narratives, this research explores not only why divergent views among the two national governments, non-governmental organizations, scholars, and public views on the 'comfort women' issue emerged but also how they relate to each other. This research also looks at how different narratives are regenerated and communicated through museums, memorial sites, history textbooks, and the Internet and how they affect public perception of the 'comfort women' issue. In sum, this research interprets complicated debates surrounding the 'comfort women' issue in South Korea and Japan since its introduction to the public in the 1990s, with a particular focus on the 'Comfort Women' Agreement signed by the two governments on December 28, 2015.
Anh (Julie) Nguyen '17, Lampert Summer Fellow 2016
Sponsor: John Palmer
As a multiethnic country, Vietnam has always tried to maintain a national unity while promoting equal rights and opportunities for all ethnic groups. However, it is undeniable that the socioeconomic status and power of the Kinh, the ethnic majority, is prevalent in society while other ethnic minorities are still facing many pressing issues regarding economic development and cultural preservation and are lagging behind in various aspects including education. Therefore, this research seeks to provide more insights into the education of ethnic minority by utilizing the theoretical framework of multiculturalism and interviewing teachers who work closely with ethnic minority students. This research was conducted in Hoa Binh province where the ethnic minorities account for the majority of the population and interviews were carried out at two different secondary schools, a mainstream school and a boarding school.
Shambhavi Sawhney '17, Lampert Summer Fellow 2016
Sponsor: Jyoti Khanna
The Indian handloom industry is one of the oldest industries in the country, with its roots from ancient India. Handloom weaving is one of the largest rural activities, second only to agriculture, and provides employment to 43 lakh (4.3 million) workers. It contributes almost 15 percent to total cloth production in the country. Ninety-five percent of handlooms in the global market have been produced in India. While the handloom industry is based largely in a domestic set up, it is dispersed, spread across a large number of villages and towns within the country. The five year plans of the Indian government have treated the handlooms sector as rural enterprise and have not offered any direct solutions for the rival of the handlooms. Instead policies like the New Textile Policy of 1985 led to the growth of powerlooms and had a deskilling effect on the weavers. Apart from this the handloom sector faces many other challenges like the lack of market demand for their products and a large number of government interventions which have oversimplified the diversity of this sector and have made the weavers dependent, killing any potential entrepreneurial spirit. The Make in India initiative can be a potential uplifter of this sector by creating more, indiscriminate opportunities in the economy. Spillover effects from supporting activities of the government, namely 'Skill India,' 'Digital India,' and the 'Brand India' are already showing positive results which could prove to be beneficial for the economy. This paper aims to understand the Make in India initiative with respect to the handloom sector in India and how it might play a positive role in uplifting this sector.