Multi-factor Authentication is an added layer of security when signing in to your Colgate accounts that is increasingly vital to protecting you, your data, and Colgate's data online.
Multi-factor authentication is available optionally now for all Colgate students, faculty, and staff for both Colgate network accounts and Colgate Google accounts. Enrolling is easy, and provides you a significant new layer of security.
About Multi-factor Authentication
When signing in to Colgate resources online, users have always been asked to provide a username and password. However, this single method of authentication creates a single point of failure — if a malicious party obtains a user's password through phishing, hacking, or brute force guessing, that account is compromised.
Multi-factor authentication adds an additional layer of security by verifying not only that the user knows a password, but that the user also has access to a registered device, like a personal smartphone.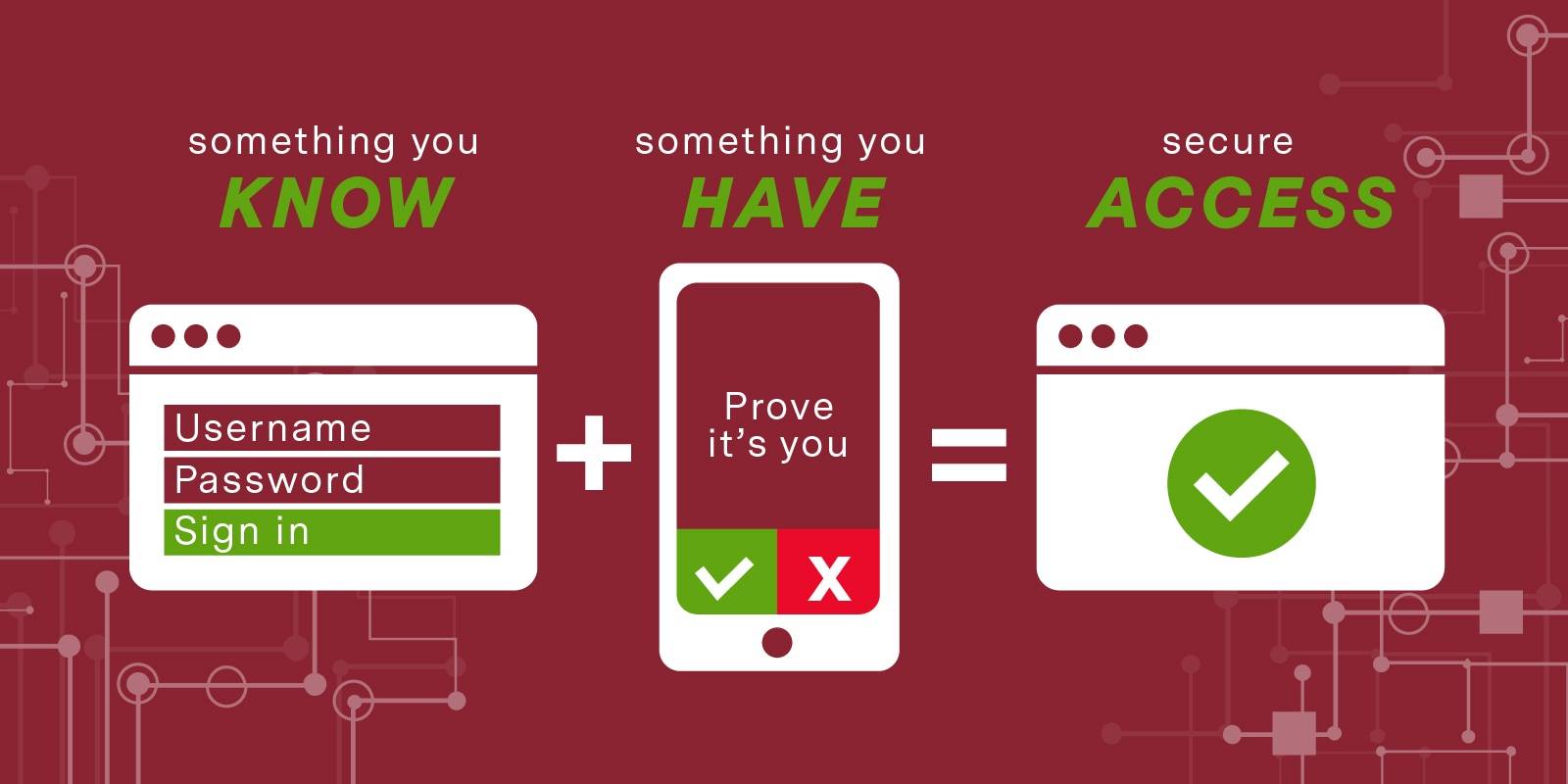 How it Works
1. Enroll
Enroll in multi-factor authentication, registering one or more devices to serve as authenticators (at least two devices is recommended). How to enroll
2. Sign in Normally
When signing in to Colgate systems protected by multi-factor authentication, you will enter your username and password normally.
3. Verify Your Identity With Your Registered Device
The multi-factor authentication service will prompt you to verify your identity using a registered device. This may entail responding to a notification sent to that device, or entering a code found only on that device.
How to Enroll
You have two Colgate accounts; enroll in multi-factor for both to protect yourself.
Although you may not realize it, you use two different accounts to access University resources. Each has its own multi-factor authentication option — to fully protect yourself, you should enroll in multi-factor authentication for both:
Your Colgate network account grants you access to a wide array of services and platforms around the University. These include the Colgate Portal, the University directory, the campus calendar, Tableau, and many more. Any time you log in using the Colgate sign-in interface, you're using your Colgate network account.
Your network account can be protected with Duo multi-factor authentication.
Your Google account grants you access to a wide platform of Google-based services, including your @colgate.edu Gmail account, Google Drive, Google Docs, Google Sites, and many more. Any time you sign in using the Google sign-in interface, you're using your Google account.
Your Google account can be protected with Google 2-Step Verification.
Ask for Help
If you are unable to find the information you need in the documentation available online, the ITS Service Desk is available to assist.