Interested in applying to national fellowships and scholarships but not sure where to begin? The following sections have tips and advice to help you during each stage of the application process.
Importance of Advising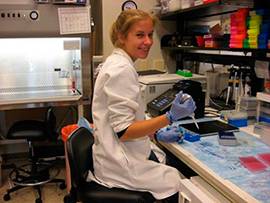 Perhaps the most important recommendation for students pursuing any prestigious award is to get good advising. ONFS can advise you on what makes a good candidate for a particular award, and on what makes an application strong and competitive. A strong candidate may not be able to craft a competitive application without good advisement, and that is exactly why ONFS is here.
Why You Should Apply
Receiving a national fellowship or scholarship obviously opens up incredible opportunities for growth and learning. Aside from outcomes, however, the process of applying in and of itself is a valuable and important growth experience.

Engaging in this process may:
Lead to greater clarity about your own goals and motivations
Help you to better articulate your interests and future plans
Help you to develop a sharper set of presentation and professional skills
Lead to greater self-confidence and self-efficacy
Help you to build stronger relationships with faculty and recommenders
Lead to specific payoffs — becoming more competitive for graduate programs and the employment marketplace
Provide a unique opportunity to pursue your own intellectual agenda, and with a degree of freedom from financial or career considerations, that might otherwise be unavailable
Start Early
A second crucial piece of advice is to start early. For many scholarships, you may need to position yourself by gaining key co-curricular experiences, like research and internships, over many semesters, including the summers. Starting in your first year is ideal. ONFS and your faculty adviser can help you develop these experiences by connecting you with the best people and resources. Finally, scholarship applications are not something that you can hammer out in a weekend, or even a week. You should start working with your scholarship adviser well in advance of the deadline and then work continuously on iterative drafts that evolve toward a polished product.
Advice for First-Years
During your first year, it may seem that many fellowships are too far in the future to be a priority; yet as a first-year student you have the most flexibility in shaping your future at Colgate. If you approach your college education with the goal of taking advantage of many opportunities, both academic and extracurricular, and thus in the process craft an ideal education for yourself, it is likely that you will have made yourself competitive for several awards. 
Besides an outstanding academic record, fellowship recipients must have developed a knowledge and curiosity about the world in which they live and have substantial records of leadership and civic engagement. Stay informed about what's going on in the world, especially as it relates to what you're studying. Get involved, on campus or off, and make an impact in areas that you care about. Get to know your faculty and your advisers, including the ONFS staff. We want to get to know you!